Die Typografische Gesellschaft München (TGM) stellt vor: "Klaus Jan Philipp"
Vortrag:
Um das Verhältnis zwischen Verpackung und Verpacktem geht es bei unserem Blick über den Zaun. Die Verpackung eines Gebäudes ist die Fassade, in der die Spannung zwischen Innen und Außen auf verschiedene Weise zum Ausdruck kommt. Mal kehrt sie das funktionale Innere nach außen, mal soll sie es verstecken, mal ist sie reine Dekoration, mal reine Struktur, mal ist sie Teil eines Skulptur gewordene Baukörpers. Auf welche Art Fassaden Ideen verkörpern und welche vielfältigen Funktionen sie erfüllen, zeigt Klaus Jan Philipp anhand von zahlreichen Bildbeispielen.
 
Referent
Klaus Jan Philipp (1957) ist Professor für Architekturgeschichte an der Hochschule für bildende Künste in Hamburg. Zu seinen Arbeitsschwerpunkten gehören die Architektur des Mittelalters und des Klassizismus, die Geschichte der Architekturkritik sowie die Berührungspunkte zwischen Kunst und Architektur.
 
 
Eintritt:
6 Euro,
Studenten 3 Euro,
tgm-Mitglieder frei
Termine:
Literaturhaus / München / 6. Juli 2004 - 19:30 Uhr
 
Verwandter Artikel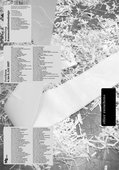 Hochschule für Gestaltung Offenbach/Main
»Hier zwischen« Ausstellung Kommunikationsdesign Hochschule für Gestaltung Offenbach/Main Rundgang 6. bis 8. Juli ...
Submitted by Boris on 02.07.2007
in Typefaces
Nächster Artikel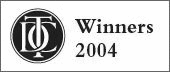 And the winners are "..."
Auf der Webseite des Type Director Clubs NY wurden die Gewinner des TDC2 2004 bekannt gegeben. Leider ist die ...
Submitted by Dave on 04.06.2004
Vorheriger Artikel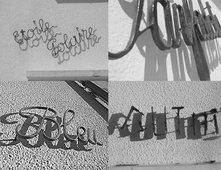 FORT MAHON, Normandie, Frankreich
Ein kleiner Ort am Meer. Unbedeutend. Strandsegeln, Baden, Faulenzen. Die Häuser sind häßlich. Schnell- & ...
Submitted by lars on 02.06.2004
in Findings