Das britische Typelabel A2-Type erweitert ihre Battersea Familie um eine Slab-Variante. In sieben Schnitten ist sie für Editorial und Web optimiert.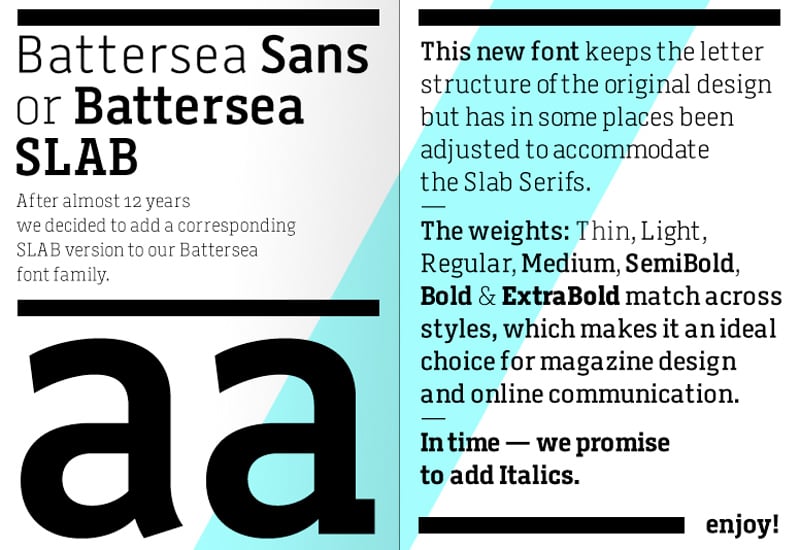 Pressetext: Designed to match our Sans Serif Battersea. Battersea SLAB keeps the letter structure / designs of the original fonts as well as matching across weights. Battersea SLAB is crafted for magazines and screens. Battersea SLAB
Foundry: A2-Type
Designer: Henrik Kubel
Veröffentlichung: 2012
Format: OTF
Schnitte: Thin, Light, Regular, Medium, SemiBold, Bold, Extrabold
Preis: 45 £ pro Schnitt
Hier gibt es die Schrift zu kaufen.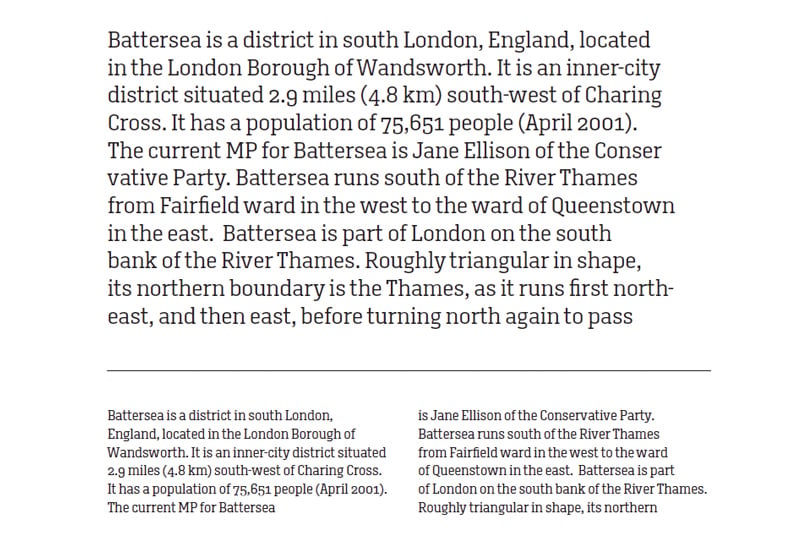 Verwandter Artikel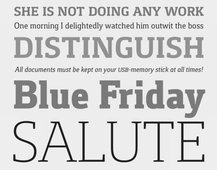 Foral – die neue aus Portugal
Und wieder kommt eine neue Slab-Serif: Sehr schönes Exemplar, stark auf Geometrie basierend und dennoch einen Hauch ...
von nora am 22.09.2010
in Schriften
Nächster Artikel
21.12.2012–07.01.2013
Slanted verabschiedet sich in die Winterpause und stellt sich auf Weihnachten und ein neues, spannendes Jahr ein. ...
von Julia am 21.12.2012
Vorheriger Artikel
Ein zweifarbiger Siebdruck-Kalender im Format A1 (60 x 85 cm) mit zwölf Monatsillustrationen und einem ...
von Julia am 20.12.2012
in Portfolio, Illustration, Objekte