Vom 20.-22. November findet für alle Web- Enthusiasten die Veranstaltung "Beyond tellerand" statt. Drei Tage lang werden Workshops und hoch-qualitative Gespräche über Design, Technik, Inspiration und Networking geboten. Noch eine Woche lang kann man sich zum vergünstigten Early-Bird-Tarif anmelden.
Das Programm findet ihr
" target="_blank">hier. Marc Thielke hat mir außerdem heute mitgeteilt, dass zwei neue Speaker dazu gekommen sind: Jon Tan – "Welcome to the brave new world of web type" und Dan Rubin.
Slanted verlost 2 x 1 Conference-Ticket im Gesamtwert von 500 Euro! Um an der Verlosung teilzunehmen, schreibt eine Mail mit dem Betreff "beyond tellerrand" und eurer vollständigen Adresse an verlosung@slanted.de. Die Verlosung endet am Donnerstag, den 27,10, 11 Uhr. Wer an der Verlosung teilnimmt, erklärt sich damit einverstanden, News von Slanted zu erhalten. Der Rechtsweg ist ausgeschlossen. Viel Glück!
Verwandter Artikel
Nächster Artikel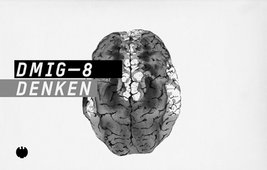 Designmagazin
Dmig 8 ist seit gestern in der PDF-Version online. Ab heute werden nacheinander die HTML Artikel ...
Submitted by Patrick on 25.10.2011
Vorheriger Artikel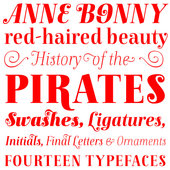 von Melle Diete
Nach Mary Read folgt nun eine weitere Veröffentlichung Melle Dietes bei Volcano Type.Anne Bonny ist die ...
Submitted by Boris on 24.10.2011