Denisse Ariana Pérez zeigt mit ihrem Buch »Democratize Creativity«, dass Kreativität demokratisch sein kann und auch sein sollte. Da sich die Welt nicht nur in kreative und unkreative Menschen aufteilen lässt. Das ist nämlich ein Trugschluss, der von einer selbsternannten »Elite« verbreitet wird, die an einem längst überholten Geniekult festhält.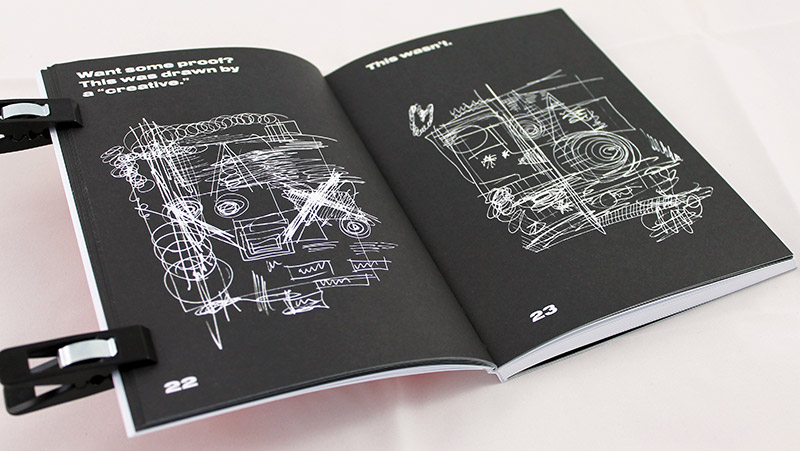 Die Texterin Denisse Ariana Pérez, die bei der schwedischen Designagentur Essen International arbeitet, plädiert für die Demokratisierung der Kreativität. Sie erteilt allen, die Kreativität als Privileg einiger weniger ansehen, eine deutliche Absage. Als Kennerin des sogenannten Kreativ-Business gibt sie eine praktische Anleitung, wie jeder Einzelne seine schöpferische Energie zum Ausdruck bringen kann.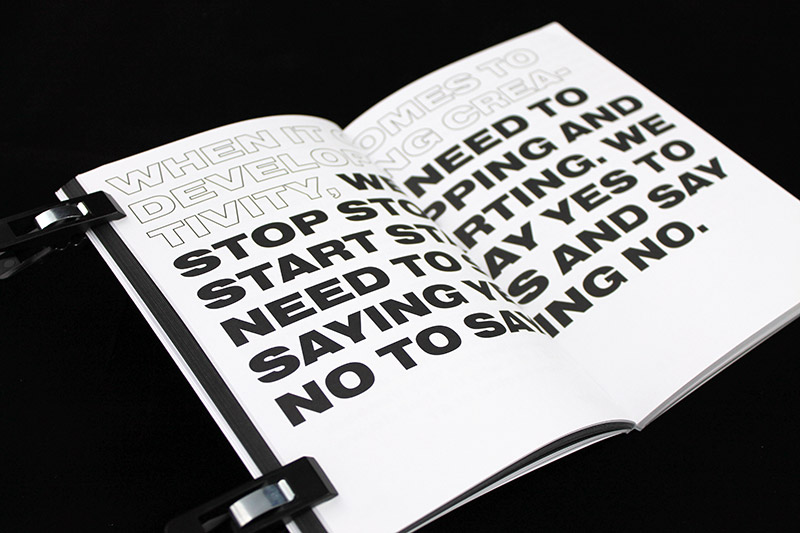 Ein Manifest gegen langweilige Geradeausdenker, sture Pragmatiker und ewige Hühnchen-Besteller, gegen Ja-Sager, Eigenbrötler und Alles-Könner.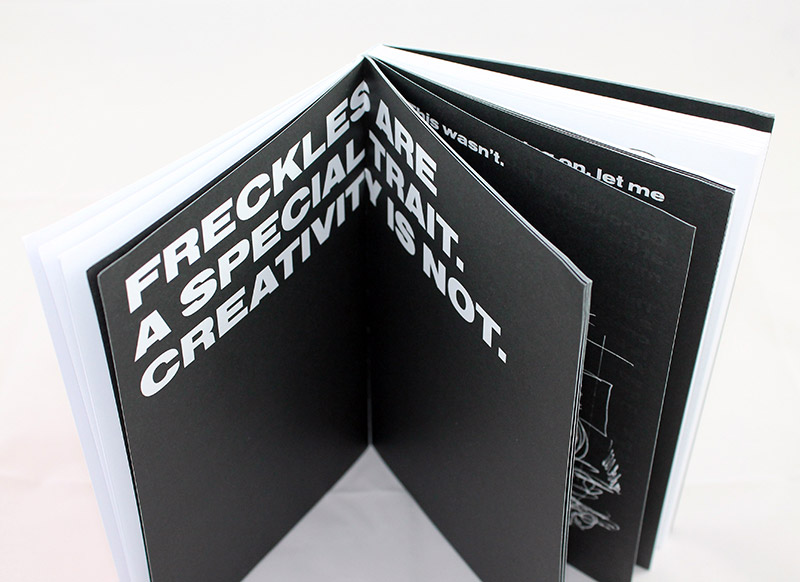 Democratize Creativity.
A Middle Finger in the Shape of Words to Whoever Told You That You Are Not Creative Enough
Autorin: Denisse Ariana Pérez
Verlag: August Dreesbach Verlag
Umfang: 112 Seiten
Ausführung: Broschur mit Fadenheftung
Format: 13 x 19 cm
ISBN: 978-3-944334-81-3
Preis: 18,- Euro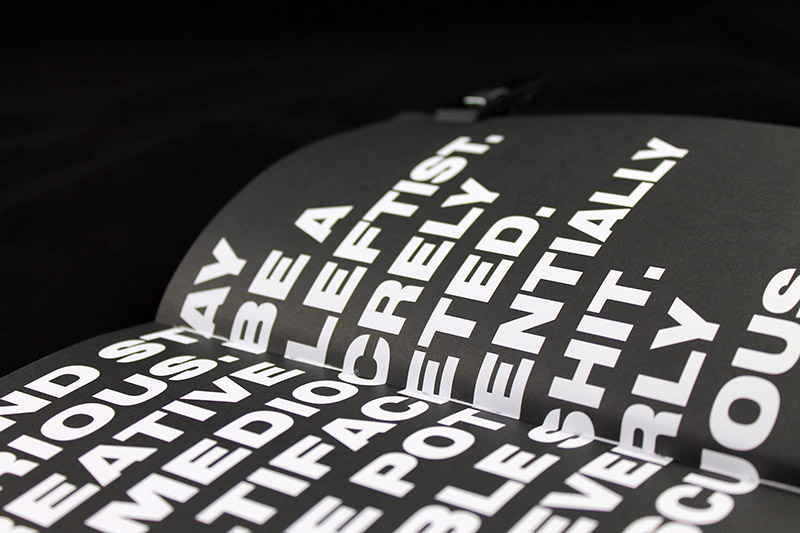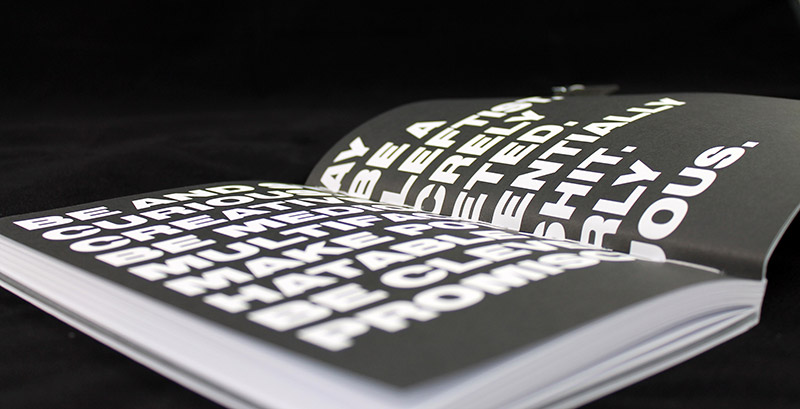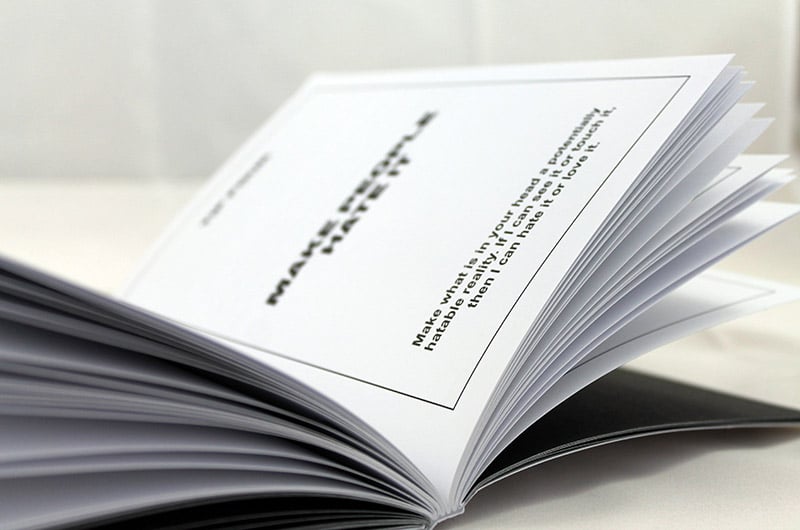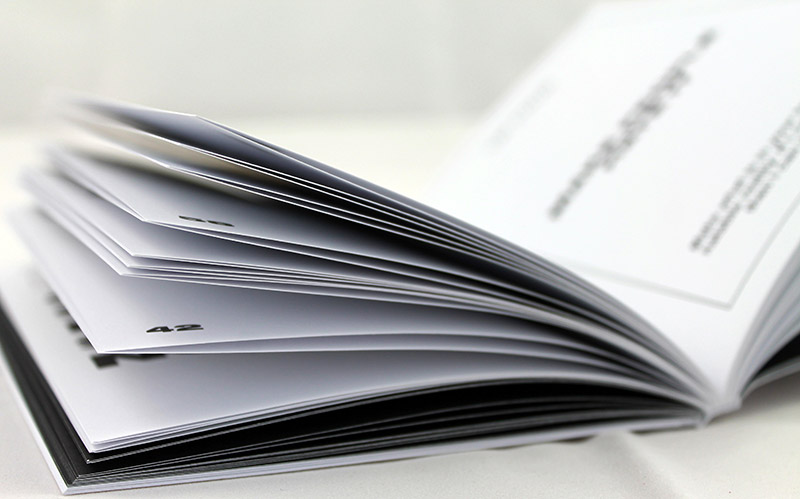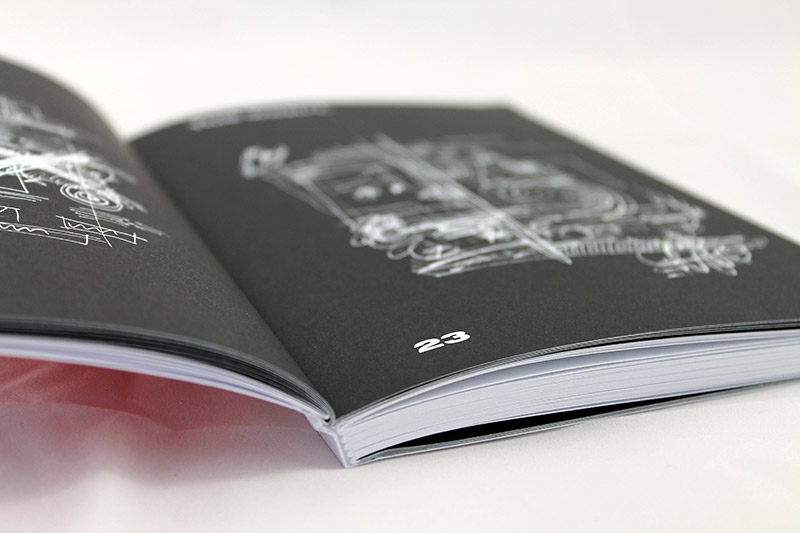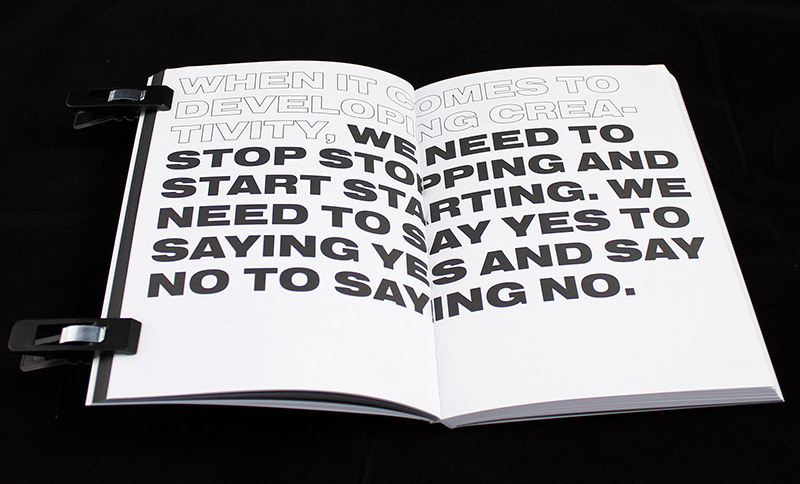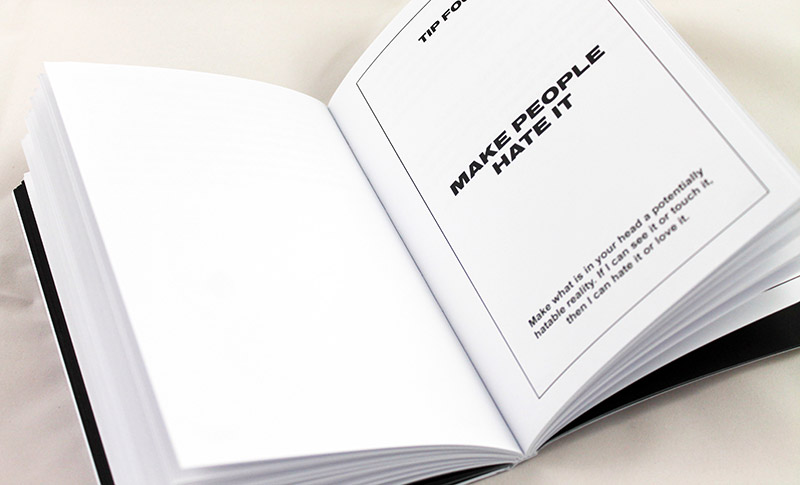 Verwandter Artikel
Munken widmet der maximalen Hingabe und Inspiration für herausragende Ideen eine limitierten ...
Submitted by Julia on 23.02.2016
Nächster Artikel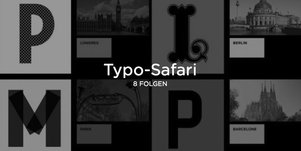 ARTE Creative
Acht Type-Experten führen durch den Buchstaben- und Zeichendschungel ihrer Stadt – mit der »Typo Safari« von ARTE ...
Submitted by Julia on 24.01.2017
in Interactive, Typefaces
Vorheriger Artikel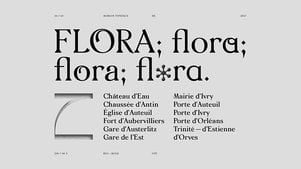 TDF The Designers Foundry
Nach 3 Jahren Arbeit, ist David Einwallers Schrift Morion nun bei TDF erschienen. Die Seifenschrift hat vielerlei ...
Submitted by Julia on 23.01.2017