Auch wenn Ausgabe 214 des renomierten étapes Magazins bereits veröffentlicht wurde, möchten wir euch noch auf étapes 213 aufmerksam machen. Diese erschien im Mai 2013. Thema der Ausgabe ist das Special East London. Mit eindrucksvollen Fotografien und Essays wird dem Leser das East London nahegebracht, das als Brutstätte der Kreativität bekannt geworden ist. Mit knapp 850 Gramm passt es noch in die Handtasche und wird zum Reisebegleiter in London.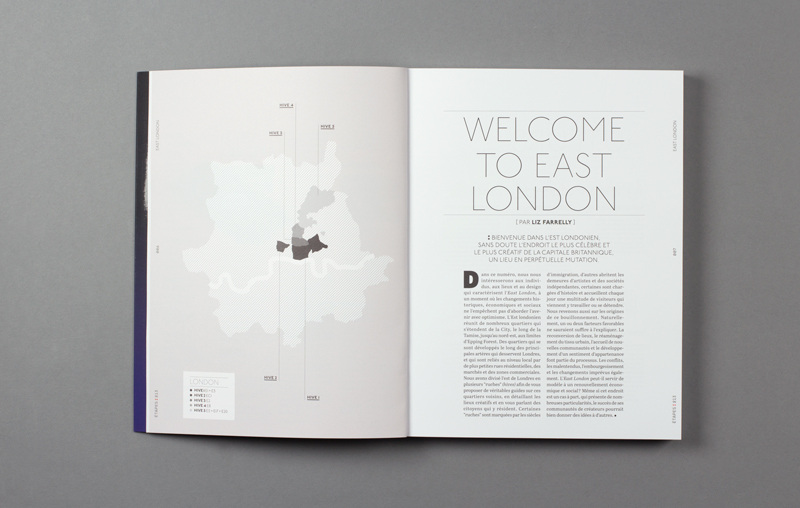 Vorgestellt werden Studios wie The Entente, Malika Favre, Jo Ratcliffe, Danny Sangra, Kemistry Gallery, Apfel ...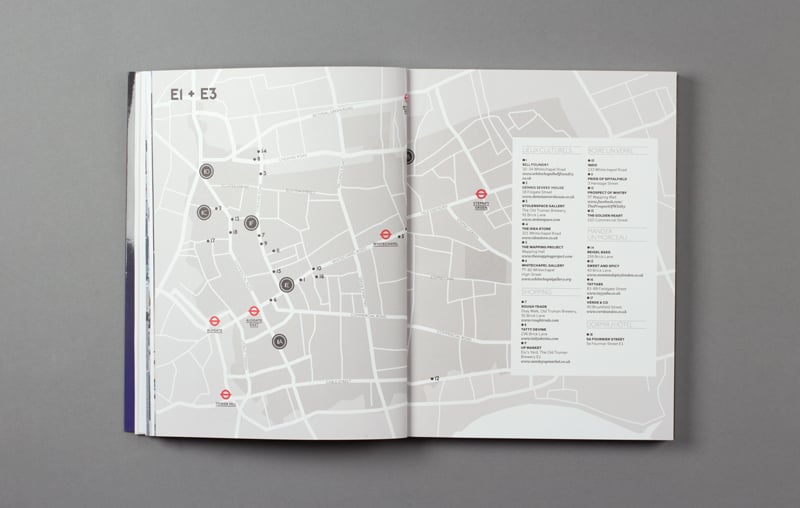 Nachdem wir mit Slanted #21: CUBA – The New Generation erstmalig zusätzliche, interaktive Inhalte angeboten haben, ist nun étapes nachgezogen und bietet in dieser Ausgabe erstmalig ebenfalls seinen Lesern Extras via Smartphone. Gute Entwicklung, finden wir!
étapes: 213
Herausgeber: Michael Chanaud
Co-Editors: Caroline Bouige, Isabelle Moisy, Liz Farrelly
Verlag: Pyramid
Gestaltung: Michel Chanaud, Louise Desrosiers
Veröffentlichung: Mai 2013
Erscheinungsweise: 2-monatlich
Umfang: 224 Seiten
Format: 20,5 x 26,5 cm
Sprache: Französisch
ISSN: 1774-5160
Preis: 16,80 Euro
Verwandter Artikel

10 Jahre Compilation
1994 wurde das Magazin gegründet. Und es ist eine ganze Ecke geiler als Page! Jetzt erscheint ein Sammelband. Der ...
Submitted by lars on 29.06.2004
Nächster Artikel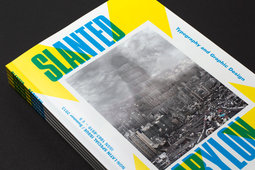 Summer 2013
Slanted BABYLON ist eine Sonderausgabe über Non-Latin Schriften, welche soeben im Rahmen der Granshan-Konferenz über ...
Submitted by Julia on 25.07.2013
in Exhibitions, Graphics, Magazines, Music, Photography, Typefaces 6 comments
Vorheriger Artikel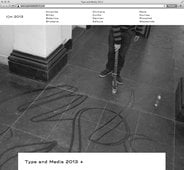 Webseite online
Die Webseite des Type and Media Master-Kurses 2013 ist seit Kurzem online und präsentiert die Ergebnisse des ...
Submitted by Julia on 24.07.2013
in Typefaces, University, Webseiten