"Good Design is a Tough Job" ist der Titel des neues Buches von Kirsten Dietz und Jochen Rädeker (strichpunkt), welches kürzlich im Verlag Hermann Schmidt Mainz erschienen ist. Was macht gutes Design aus? 20 Thesen sollen in diesem Manifest-artigen Buch anhand von 40 Projekten Antworten liefern.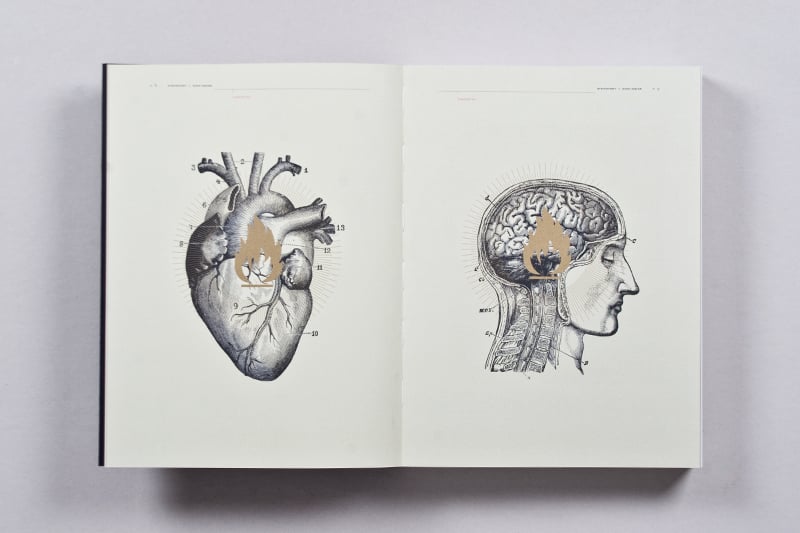 In diesem Werk werden die Leser mit 15 Jahren strichpunkt konfrontiert und erhalten eine Mischung aus Portfolio und Manifest. Die 20 goldenen Leitsätze beschreiben in kurzen prägnanten Sätzen die immer mit "Good Design ..." beginnen und mit Kommentaren wie "... is timeless." oder "... hurts." enden, wie gutes Design funktioniert.
Das Buch soll keine der üblichen Agentur-Werkschauen sein, es soll zur Diskussion anregen. Dafür stellt strichpunkt die eigenen Arbeiten zur Verfügung. Nicht nur für junge Gestalter bietet das Buch Einblicke in den Agenturalltag; es stellt klar, dass sich jeder Gestalter Gedanken darüber machen sollte wie er arbeitet und nach außen auftreten möchte. Jede der Thesen wird anhand der eigenen Arbeiten erläutert und beschrieben.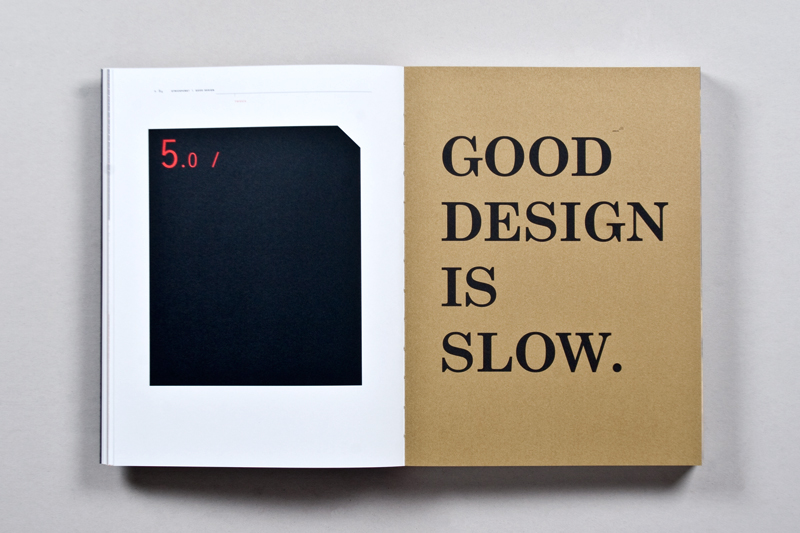 Good Design is a Tough Job
Herausgeber und Gestaltung: Kirsten Dietz, Jochen Rädeker
Verlag: Hermann Schmidt Mainz
Umfang: 398 Seiten
Format: 26 x 19,6 cm
Sprache: Englisch, Deutsch
Specials: Fadengeheftete Brochur mit Goldprägung
ISBN: 978-3-87439-827-5
Preis: € 39,80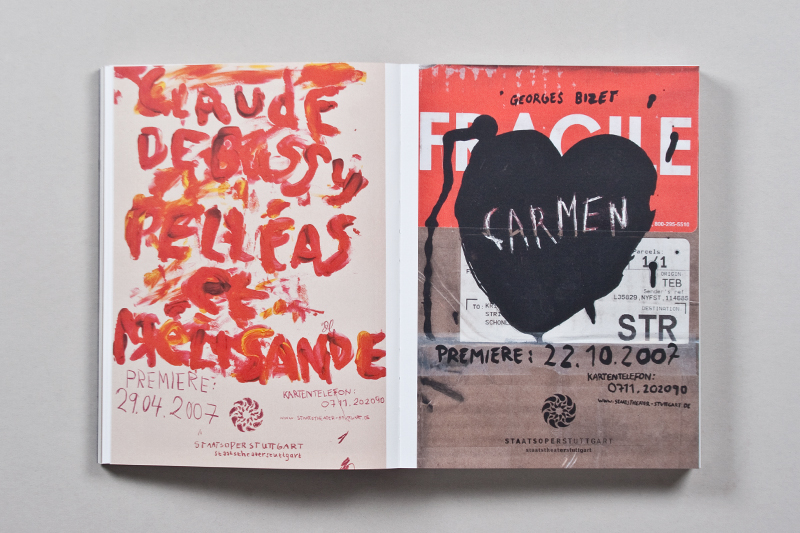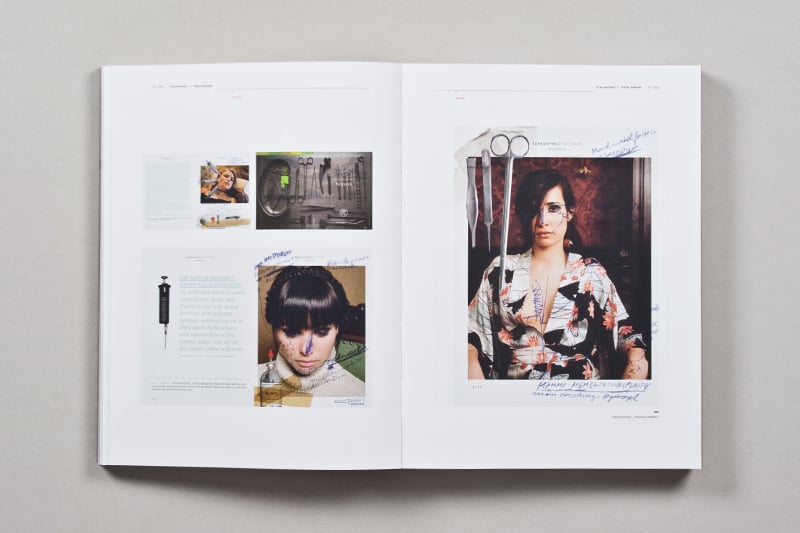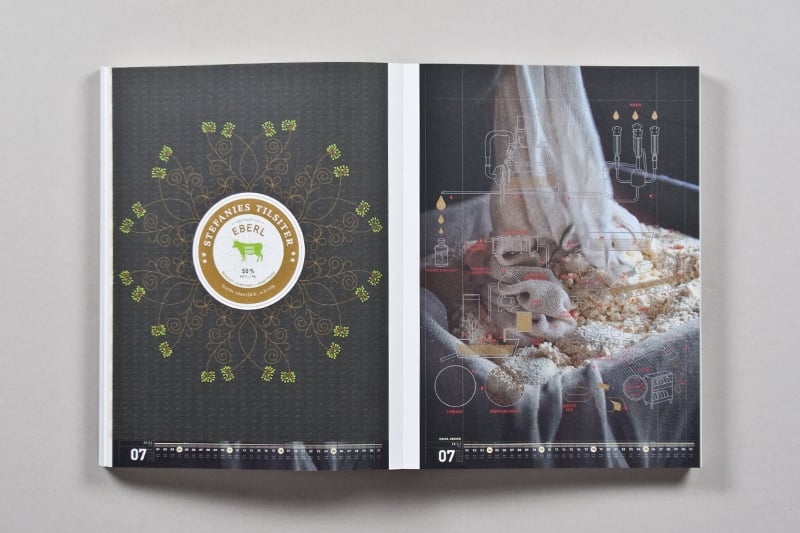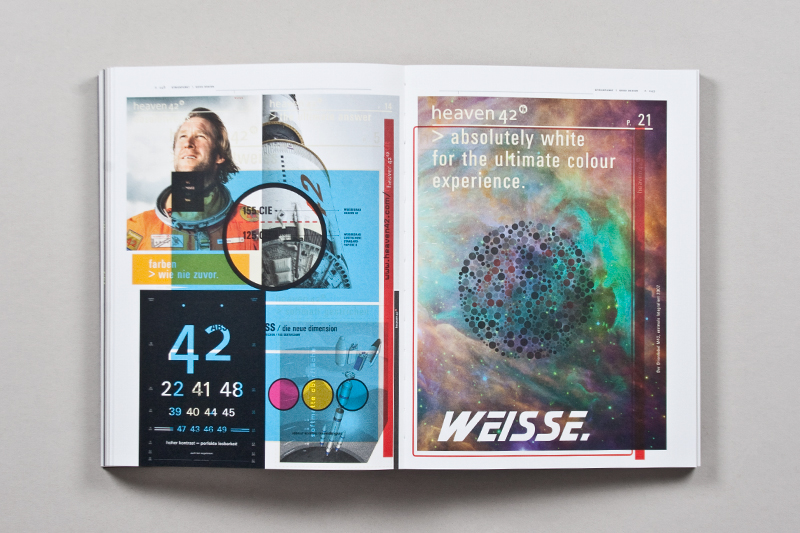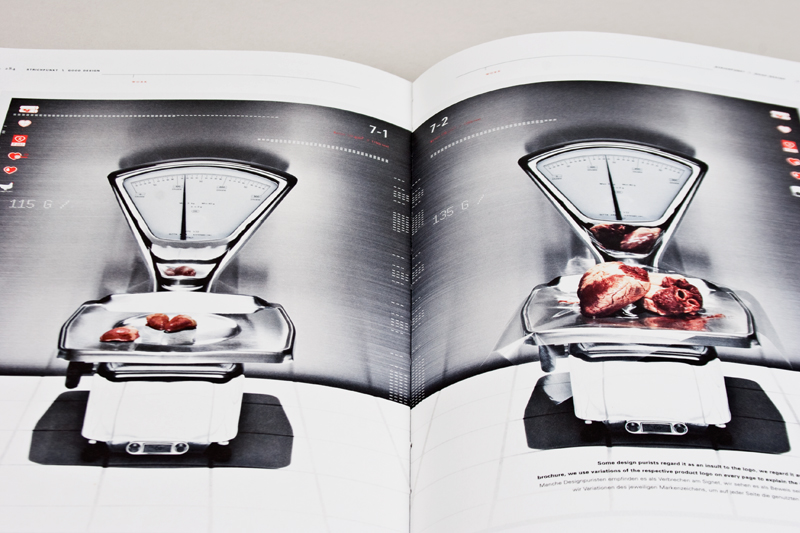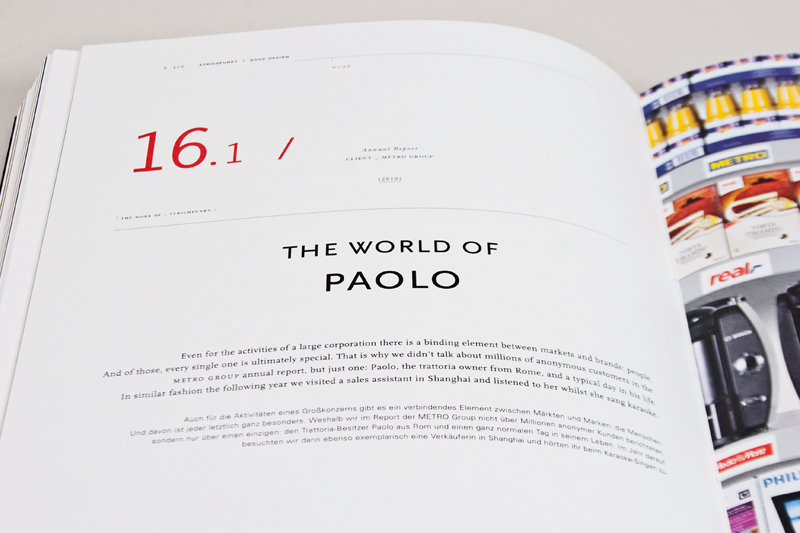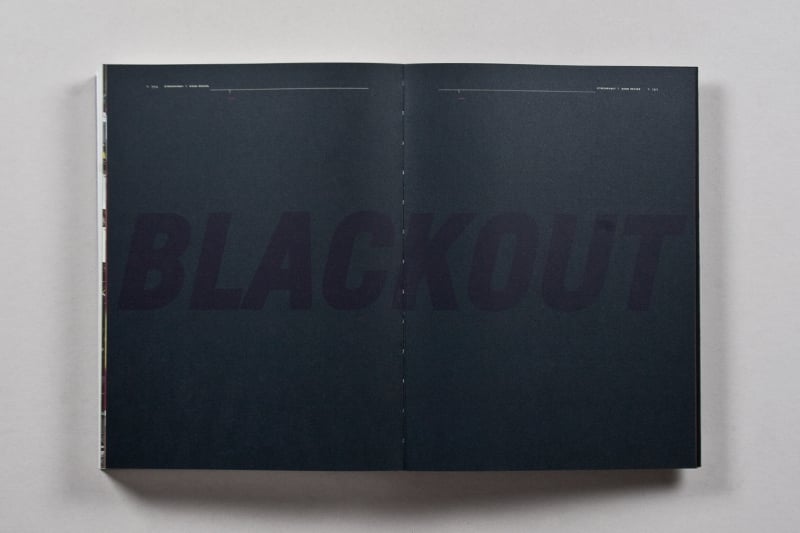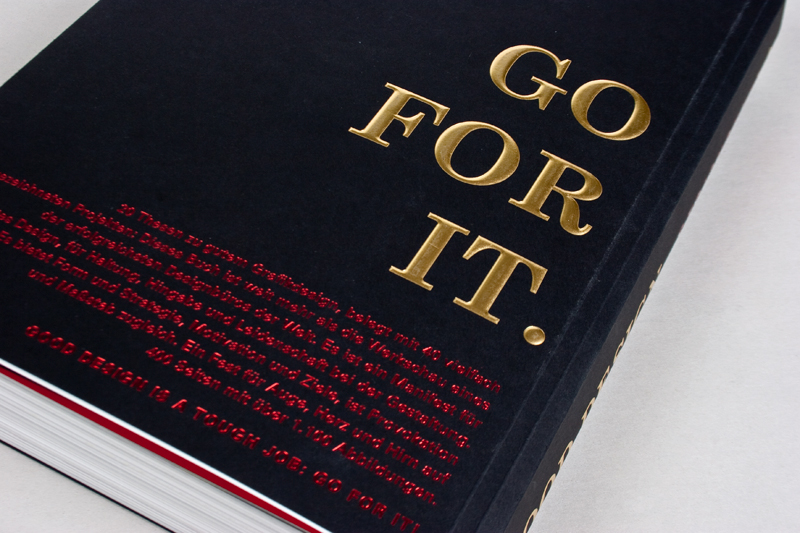 Verwandter Artikel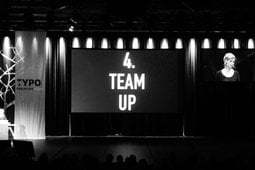 Kirsten Dietz The future belongs to the brave. Sieben Thesen zu nachhaltig erfolgreichem Design
Kirsten Dietz ist Designerin, Typografin, Fotografin, Autorin und mit ihrer Agentur Strichpunkt seit Jahren eine der ...
Submitted by Melisa on 18.05.2012
in Typo Berlin
Nächster Artikel
Amebo
Slanted verschenkt jeden Tag bis Weihnachten eine andere Schrift von Volcano Type an je 5 glückliche ...
Submitted by Julia on 16.12.2011
Vorheriger Artikel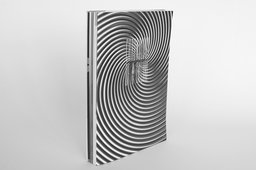 Review
Dieses Jahr fand zum ersten Mal die onlab Summer School in Berlin statt, im Rahmen derer 20 junge, internationale ...
Submitted by Peter von Freyhold on 15.12.2011