"Dictators be gone.", "Think faster!", "More to the story." sind drei schicke Schreibgeräte mit einer Graphitmine, die in einem Holzschaft eingebettet ist – auch bekannt unter dem Namen Bleistift. Man kann sie bei MyORB jeweils im 3er Pack für $5 erwerben. Das besondere an diesen Bleistiften? Durch Schreiben und Spitzen verändert sich ihr aufgedrucktes Motto.
Auf der Website des Shops findet man zu den Bleistiften diese lustige Anekdote:
"In 1960 Astronauts realized that their pens were not working in space. The Americans spent billions of dollars to develop a pen that would work in zero gravity. The Russians used a pencil. Hail to the pencil!"

Verwandter Artikel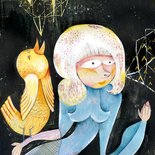 Independent project produced by 72 illustrators. Book. Juana Azurduy Editora. Argentina, 2010. Permanent pencil, ...
Submitted by dariohead on 25.03.2011
in Illustration
Nächster Artikel
Ausgabe #01 · Gebärdensprache und Gehörlosenkultur
Arne Sopp gestaltete im Zuge seines Diploms an der FH Mainz das Magazin LAUTLOS und realisierte mit dem Konzept und ...
Submitted by Marcel on 05.07.2010
Vorheriger Artikel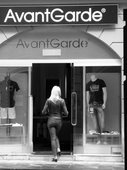 Ljublijana
Micha von Melville schickte mir dieses herrliche Fundstück aus Ljublijana.
Submitted by lars on 01.07.2010