· 50 Artist Proof Acrylic Images
· CMYK JPEGs at 350 dots per inch at an average size of 14 x 22 inches
· 50 Artist Proof Ink Images
· Bitmapped Tiffs at 1200 dots per inch at an average size of 8.5 x 11 inches
· Sample Pack of ten Artist Proof Cards
entire collection: $299
acrylic images: $199
ink images: $199
HOUSE INDUSTRIES
Verwandter Artikel
Nächster Artikel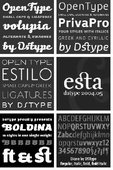 nur noch heute ...
sorry, habe es soeben erst erfahren, (danke nochmal für den netten hinweis), sonst hätte ich es eher gepostet. nur ...
von robertmichael am 28.02.2006
Vorheriger Artikel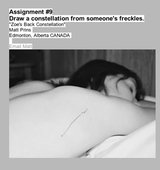 Assignment #10 Make a flyer of your day.
Learning to Love You More is a web site comprised of work made by the general public in response to assignments ...
von jesuismonreve am 27.02.2006
in Webseiten