InkyDeals ist der richtige Ort, wenn Du ein Schnäppchen schlagen oder Deine Fähigkeiten als Grafiker, Web-Designer oder Entwickler verbessern willst. InkyDeals bietet eine Vielfalt an Tutorials, Schriften, Software, Add-ons, Grafiken und vieles mehr zu unschlagbaren Preisen.
A Big Cheers to Inky's 3rd Anniversary
Heute feiern wir den 3. Geburtstag von Inky und 300.000 Design-Enthusiasten, die der Plattform in den letzten 3 Jahren beigetreten sind. Zur Feier des Tages bietet InkyDeals deshalb noch größere Rabatte auf seine Angebote an: 50% Rabatt auf alle Deals bis zum 31. Oktober 2014. Einfach an der Kasse den Code »3YEARS« eingeben!
Inky's Star Deals
3 Top-Deals anlässlich des 3. Geburtstags:
Inky's Colossal Birthday Bundle (Wert: $ 31.088) für nur $ 99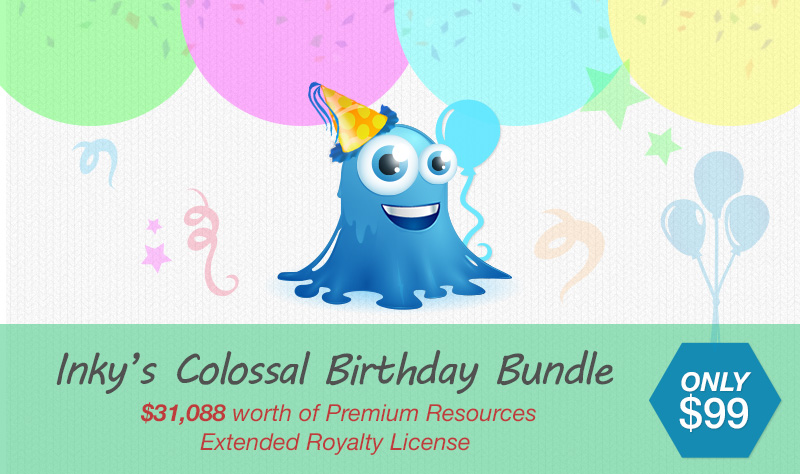 The Super Premium Vintage Typography Kit für nur $ 49
301 Professional Photoshop & Illustrator Styles für nur $ 19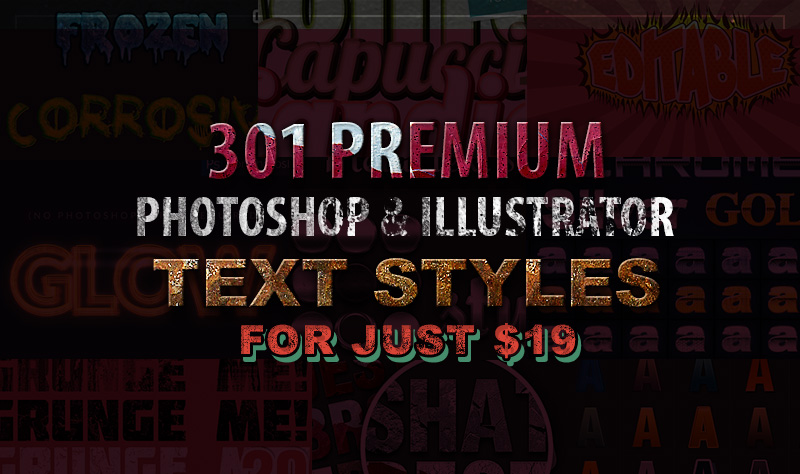 Bonus: Gewinne ein iPhone 5S!
Jede Bestellung, die bis zum 31. Oktober eingeht, macht automatisch an der Verlsoung eines iPhone 5S mit. Der Gewinner wird durch random.org ausgewählt und per E-Mail am 31. Oktober bekannt gegeben.
Verwandter Artikel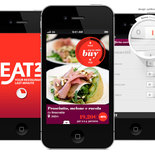 Visual identity and iPhone App design for the startup Eat² (click for more info).
Submitted by synthview on 25.10.2012
in Interactive
Nächster Artikel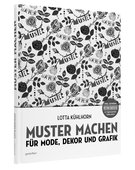 Für Mode, Dekor und Grafik
Von der Tapete bis zum Teeservice: In diesem praktischen Handbuch lehrt uns Lotta Kühlhorn das Mustermachen. Das ...
Submitted by Tanja Hildebrandt on 25.09.2014
Vorheriger Artikel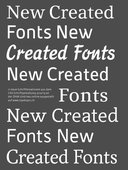 Seit fast einem Jahrzehnt sind auf typetypo.ch eine breite Auswahl von Schriftkreationen aus den Studiengängen »MAS ...
Submitted by Tanja Hildebrandt on 24.09.2014