Im neuen Slanted Magazin #9 – Stencil. Type. ist im Produktionsablauf eine Inkompatibilität aufgetreten. Die Folge: eine fehlerhafte Wiedergabe der Anzeige des Fontlabels LucasFonts in Berlin.
Eigentlich hätten die Schriften The Antiqua, Taz, Punten, The Mix, The Sans, Nebulae, Floris, Corpid, Spiegel, The Serif, Sun and Jesus Loves You All präsentiert werden sollen. In der Anzeige wurden einige Schriften jedoch in kleine LF-Logos umgewandelt und waren somit nicht lesbar und verständlich.
Wir möchten uns auf diesem Weg bei LucasFonts und unseren Lesern entschuldigen und die korrekte Anzeige der fehlerhafte Gedruckten zur Info gegenüberstellen. In Slanted Magazin #10 werden wir die Anzeige fehlerfrei abdrucken.
Korrekte Anzeige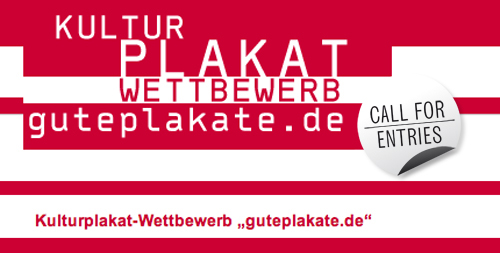 Fehlerhafte Anzeige im Magazin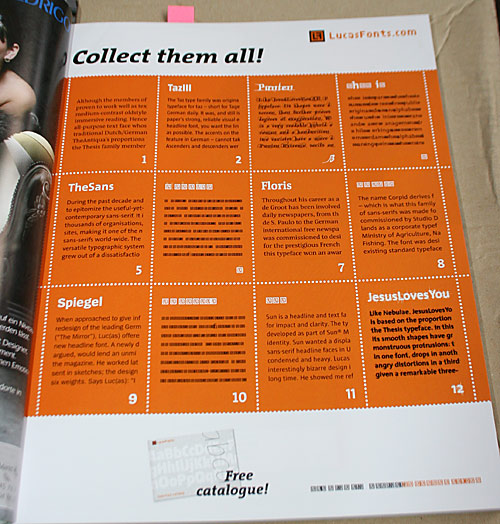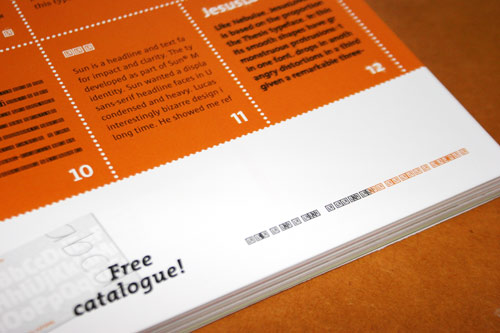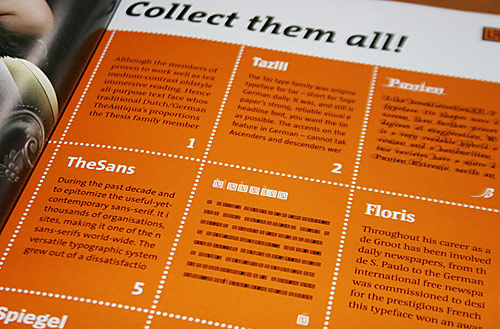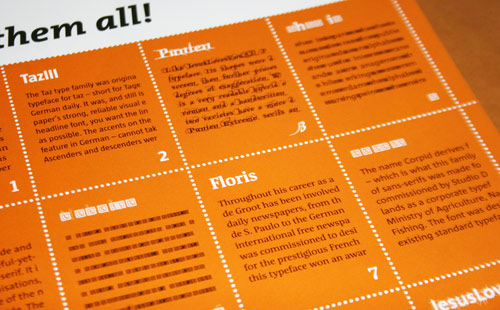 Verwandter Artikel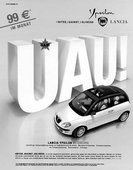 Werbung und Typografie
Wenn das Budget für ein Foto nicht reicht, muss eine Typo-Lösung her. UAU steht für United_Against_Ugliness und ist ...
Submitted by lars on 04.07.2005
Nächster Artikel
Legt den Griffel weg, packt die Mäuse in den Keller, holt die Kekse raus und schmückt den Baum! Ich wünsche euch ...
Submitted by nora on 23.12.2009
Vorheriger Artikel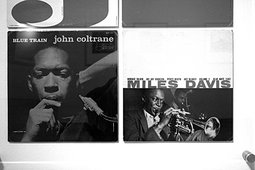 Jüdisches Museum Berlin
Neben der bemerkenswerten Sonderausstellung Koscher & Co. Über Essen und Religion läuft im Jüdischen Museum ...
Submitted by lars on 20.12.2009