Snask ist eine schwedische Marken-, Design- und Filmagentur. Sie gehört zu den begehrtesten Aufsteigern in der internationalen Designwelt der letzten Jahre. Ihre Arbeiten sind revolutionär und ihre Auftritte lösen Ekstase beim Publikum aus. Snask ist laut, pink, voller Konfetti, Champagner und Liebe. Ihr Anspruch ist kein Geringerer, als alles anders und besser zu machen als der Rest.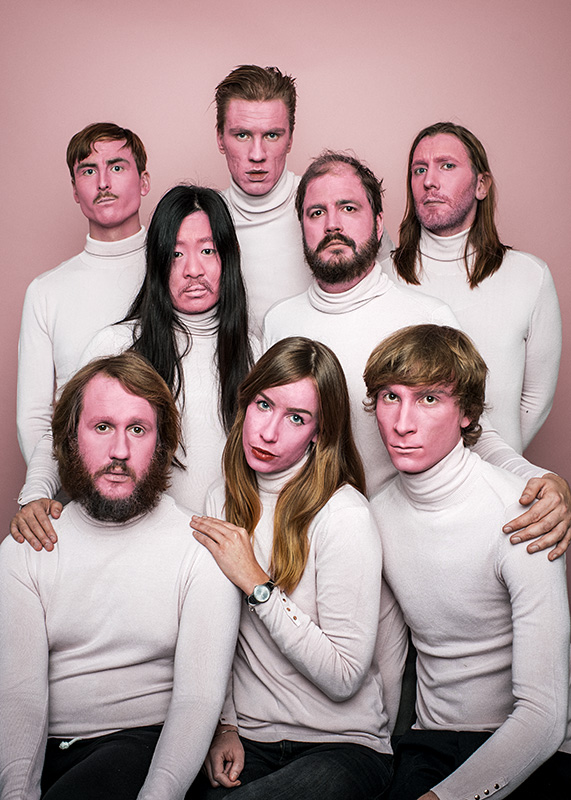 2012 haben wir deren Buch "Make Enemeis & Gain Friends" auf dem Blog vorgestellt, kurze Zeit später war das es restloss vergriffen. Nun erscheint eine überarbeitete Neuauflage der gesammelten Lebensweisheiten, Design-Bibel und Plädoyer für den Mut, sich Freunde und Feinde zu schaffen. Die Snask-Macher schildern hier anmaßend, vorlaut und ohne Respekt vor dem Establishment den steilen Weg ihrer Agentur von den Anfängen bis zum Olymp des Markendesigns. Dieses Buch ist ein Muss für alle, die kreative Erleuchtung suchen, selbst gestalten oder einfach nur die Weltherrschaft anstreben.
Make Enemies & Gain Fans.
The Snask Way of Becoming a Successful Creative Entrepreneur
Gestaltung: Fredrik Öst, Magnus Berg
Verlag: August Dreesbach Verlag
Umfang: 192 Seiten
Ausführung: 2., erweiterte Auflage, Softcover mit Fadenheftung
Format: 16,5 × 22,9 cm
ISBN: 978-3-944334-57-8
Preis: 24,– Euro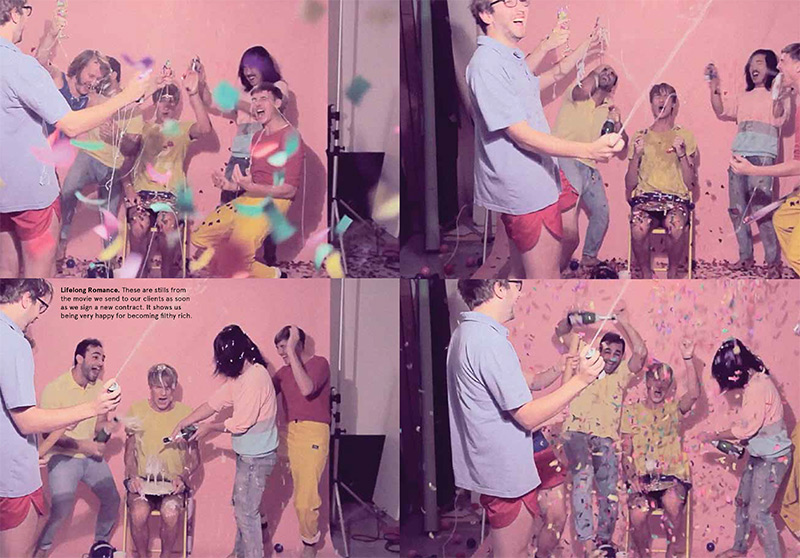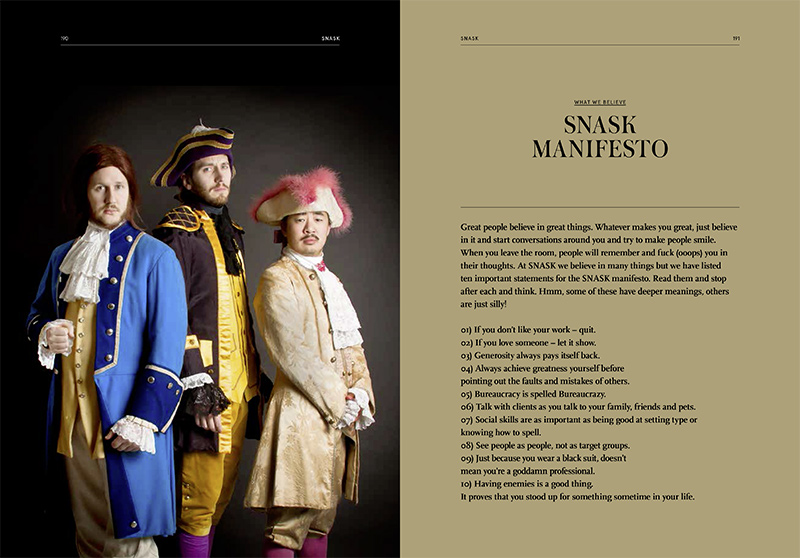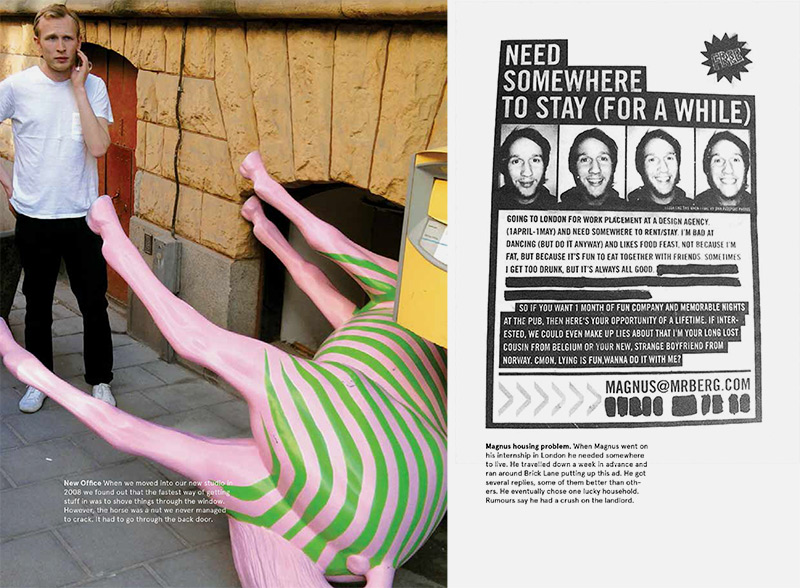 Verwandter Artikel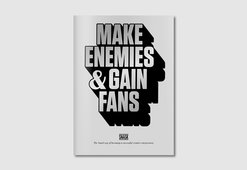 BIS Publishers
Warum sich Feinde machen, eine gute Sache sein kann, das verspricht die interdisziplinäre Agentur Snask in ihrem ...
Submitted by Jannick Choon W... on 12.11.2012
Nächster Artikel
Paper Pleasure
Mit diesem aufwendig gestalteten Tee-Adventskalender – gefüllt mit 24 unterschiedlichen Teespezialitäten – sind ...
Submitted by Julia on 20.10.2015
Vorheriger Artikel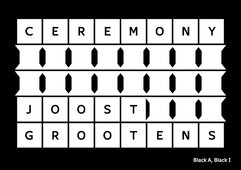 Optimo
Ceremony ist eine neue Schrift, die für den Gebrauch in kleinen Schriftgrößen entworfen wurde. Sie kombiniert ein ...
Submitted by Carlotta on 13.10.2015