Es gab immer zwei Gruppen von Fans, die mehr oder weniger getrennt voneinander existierten: Die einen gestalteten die Cover ihrer Notiz- und Skizzenbücher und tauschten sich zum Teil online über ihre Ergebnisse aus. Die anderen haben sich immer gewünscht, genau solche individuell gestalteten Bücher, "customized notebooks", zu besitzen – und fragten bei Moleskine an. Die Firma hat reagiert, und nun bringt ein Artist Marketplace die beiden Gruppen zusammen.
––––
Moleskine erklärt das Prinzip in fünf Schritten:
1. Purchase a blank Moleskine notebook – either online or at local retailer.
2. Get Creative. Customize your notebook.
3. Photograph notebook and upload the photos to the site.
4. Set your price – be sure to have a PayPal account setup for payment.
5. Now everyone can buy your notebook – and each time you get a sale, you will ship the book to the buyer directly.
––––
Wir verlosen
2 Monthly Notebook Dairy/Planner 2011
1 Set mit drei Ruled Journals
1 Plain Notebook
als Starter, damit ihr demnächst selbst auf dem Marketplace Kunstwerke anbieten könnt. Schreibt einfach eine E-Mail mit dem Betreff »MOLESKINE DAIRY«, »MOLESKINE RULED« oder »MOLESKINE PLAIN« an verlosung@slanted.de. Bitte vergesst nicht, eure Anschrift anzugeben. Die Verlosung endet am Freitag, den 13.05.2011 um 10 Uhr. Wer an der Verlosung teilnimmt, erklärt sich damit einverstanden, News von Slanted zu erhalten. Der Rechtsweg ist ausgeschlossen.
––––
Das aktuelle Angebot auf dem Moleskine Artist Marketplace geht von reiner Covergestaltung über umgebaute Notizbücher bis hin zu Folios, die mit zahlreichen illustrationen des Künstlers gefüllt sind. Dementsprechend liegen die Preise zwischen 6,21 Euro und 1168 Euro. Ein paar ausgewählte Beispiele könnt ihr hier sehen: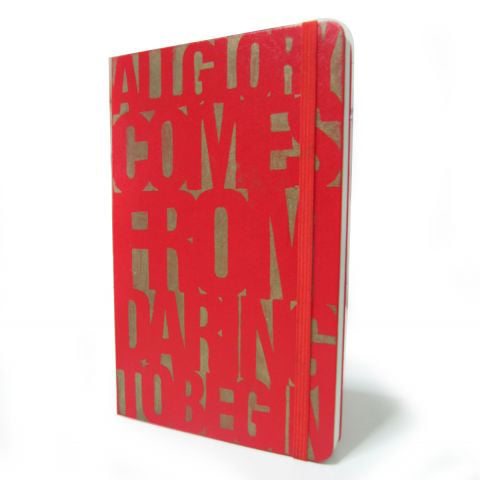 Anonymous Wisdom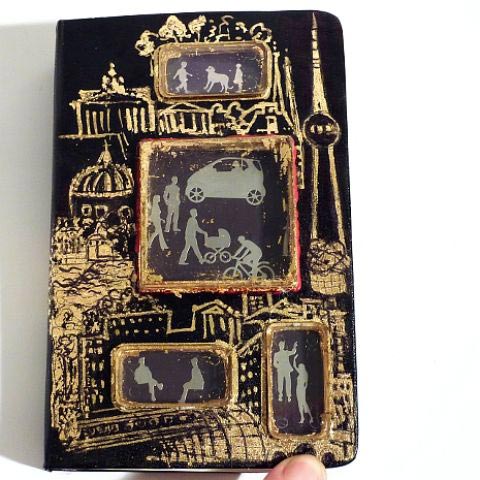 Ich hab nen Koffer in Berlin – I have a suitcase in Berlin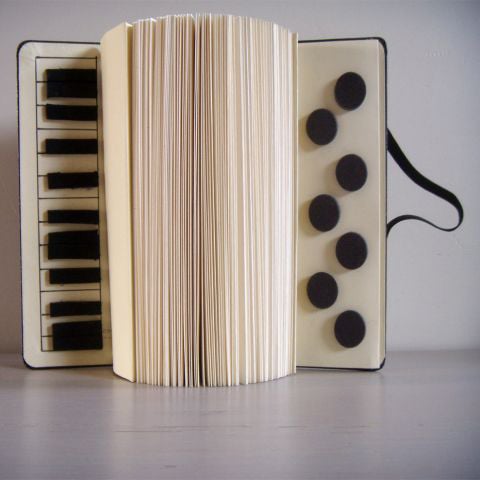 Fisarmonica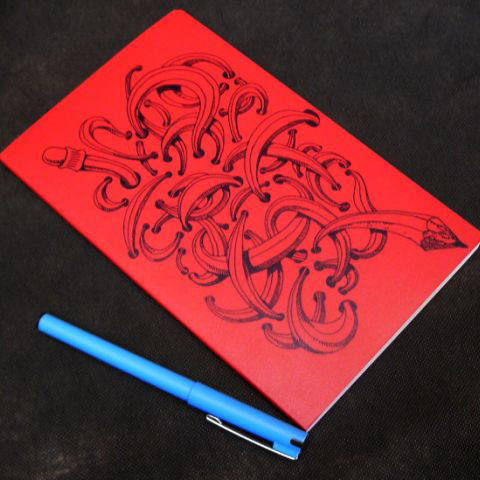 Gutta-Percha-Pencil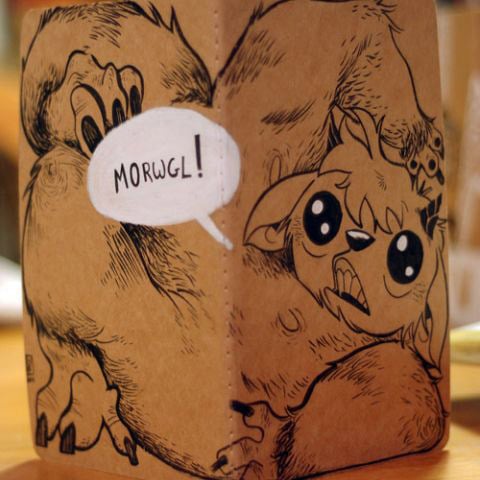 Monster in the Box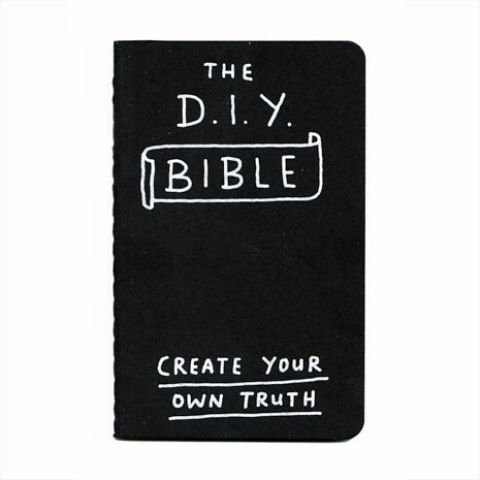 The D.I.Y. Bible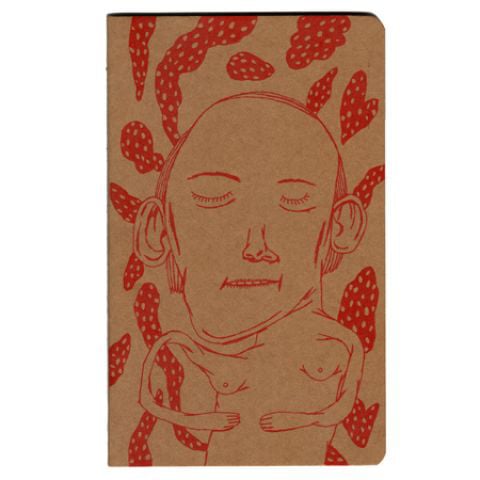 Sleeping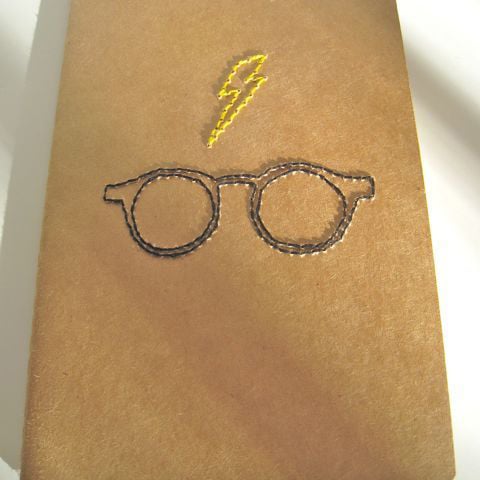 "The Boy Who Lived" cahier journal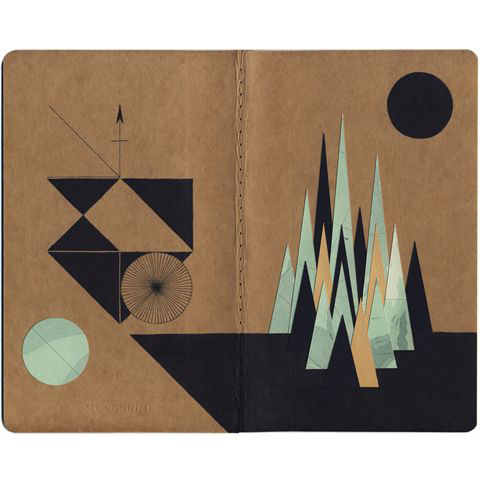 There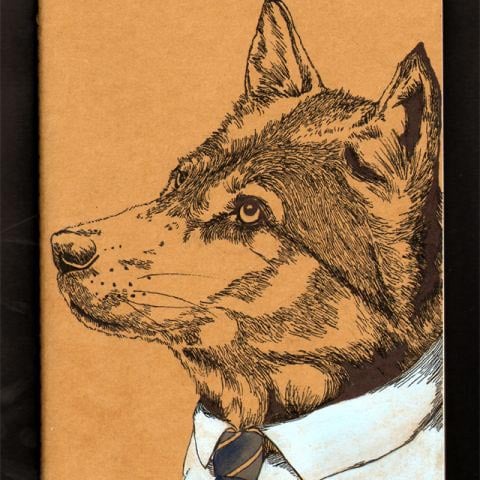 Wolfskine
Verwandter Artikel
Platz für Hobbies und Vorlieben
Fast jeder hat schon ein Moleskine-Büchlein sein Eigen nennen dürfen: Als Notizbuch, Kalender oder um eine Stadt zu ...
Submitted by Julia on 22.06.2010
in Lotteries, Books 3 comments
Nächster Artikel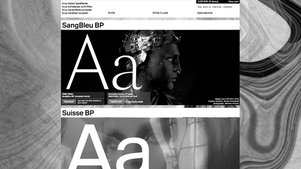 new website
Die Schweizer Foundry b+p swiss typefaces (zuvor B&P Type Foundry) präsentiert sich seit Freitag mit einer neuen ...
Submitted by Ina on 11.05.2011
in Design, Miscellaneous, Type Foundries, Typefaces 3 comments
Vorheriger Artikel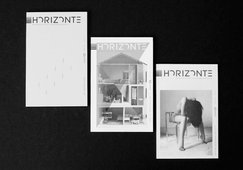 Zeitschrift für Architekturdiskurs
Bereits zum dritten Mal erscheint in diesem Frühjahr das Architekturjournal HORIZONTE. Die »Zeitschrift für ...
Submitted by Tobias Dahl on 10.05.2011
in Design, Magazines, University