Alle bis jetzt veröffentlichten Magazine im Überblick
Vor ein paar Tagen haben wir bereits etwas über mono.kultur – die kleine, feine, anspruchsvolle Independent-/Underground-Kulturpublikation – berichtet. Dennoch möchte ich hier etwas tiefer auf mono.kultur eingehen.
mono.kultur ist ein neues Interview-Magazin aus Berlin, was sich mit Fragen und Antworten auseinandersetzt. Gespräche mit interessantem Verlauf, in voller Länge und Tiefe, umfangreich und ungefiltert. mono.kultur befasst sich mit Kunst und Kultur – vielmehr mit den Menschen welche es ermöglichen. Im Vordergrund stehen Musik, Film und Literatur, sowie Bilder, Architektur und Media. Hinter allem kristallisiert sich der kreativer Gedanke heraus.
Ein Interview per Ausgaben, dies ist eine Besonderheit von mono.kultur, nicht mehr und nicht weniger. Sorgfältig ausgesucht und gestaltet. Keine Ablenkung, kein Klatsch, keine Trendaufklärung. Stattdessen bieten die Magazine Meinungen, Erfahrungen, Leben. Um viele Leser zu erreichen publiziert mono.kultur seine Magazine in Englisch. Vierteljährig können wir uns also auf weiter Magazine aus Berlin freuen. Wir sind gespannt.
Inhalte der Magazine von #01 bis #18 (siehe Bild oben v. r. l.)
Carsten Nicolai / Frank Leder / Nine Inch Nails / Zeruya Shalev / Maurizio Cattelan, Massimiliano Gioni and Ali Subotnick / François Ozon / Matias Faldbakken / Wolfgang Voigt / David Shrigley / Bahman Ghobadi / David LaChapelle / Richard Powers / GZA of the Wu-Tang Clan / David Adjaye / Taryn Simon / Miranda July / Pawel Althamer / MVRDV.
Ausgabe #01 Carsten Nicolai: INSERTING SILENCE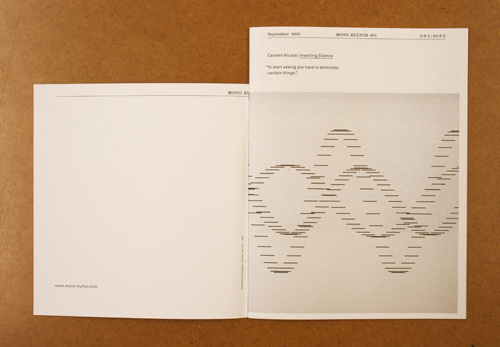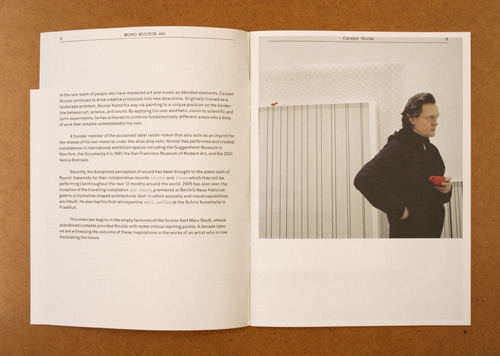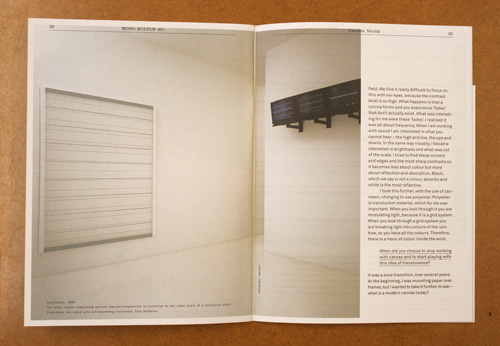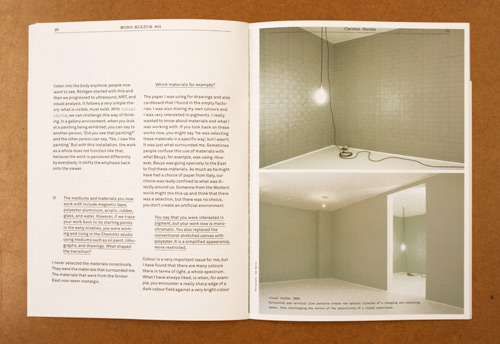 Ausgabe #06 mit ausklappbarem Cover zum Plakat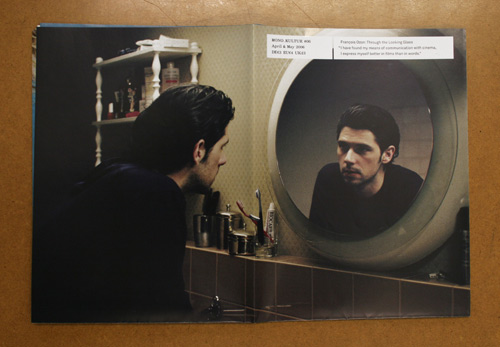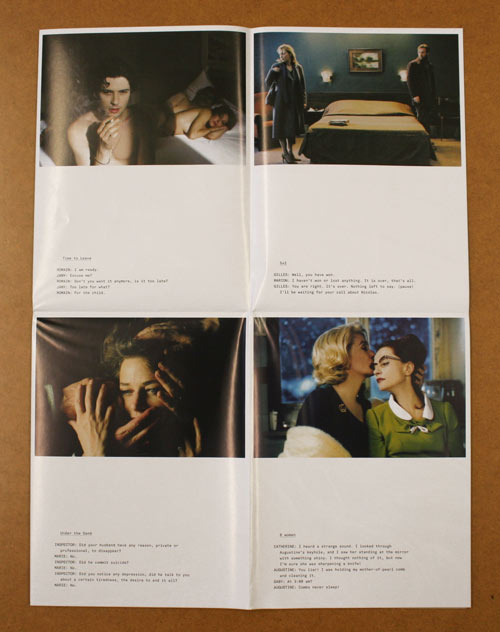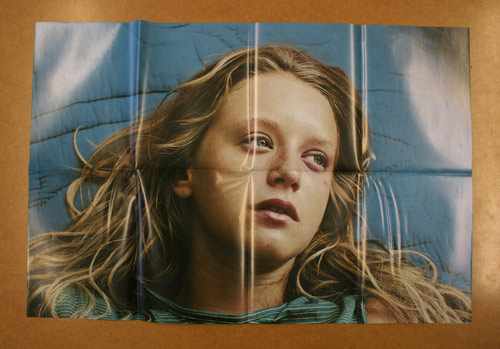 Ausgabe #11 mit David Lachapelle: RIZE & SHINE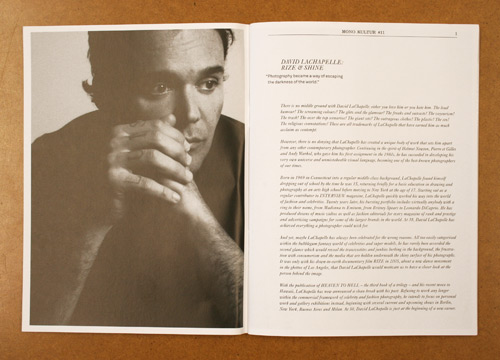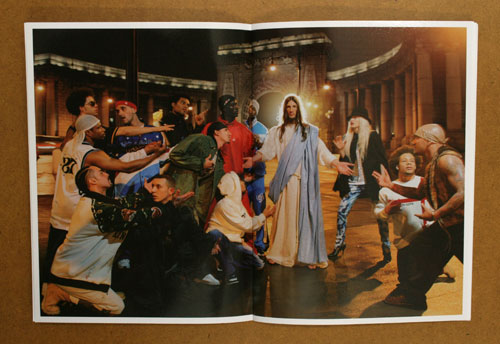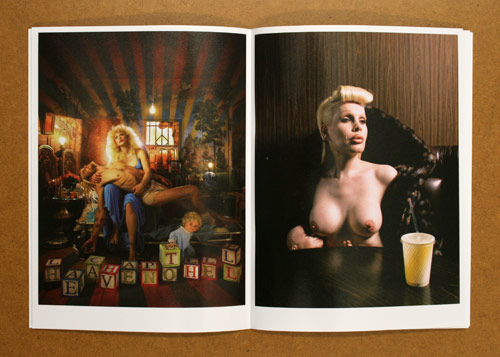 Ausgabe #18 MVRDV: ON STATICS AND STATISTICS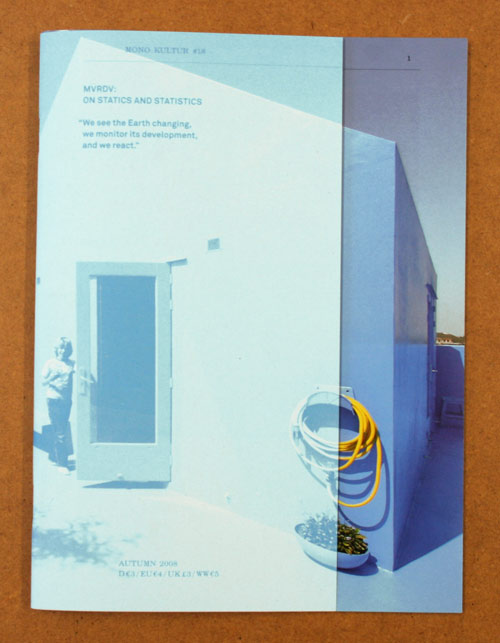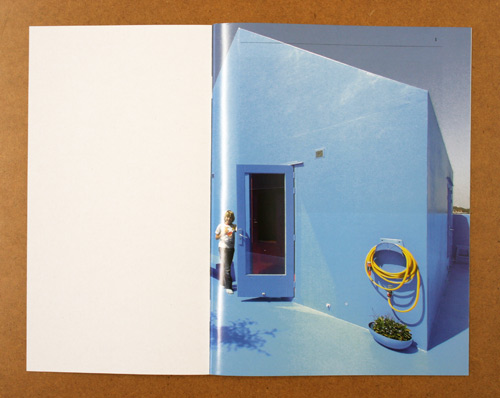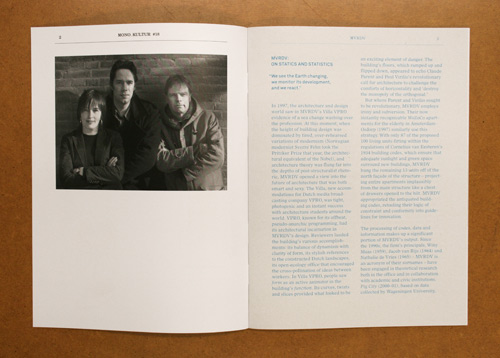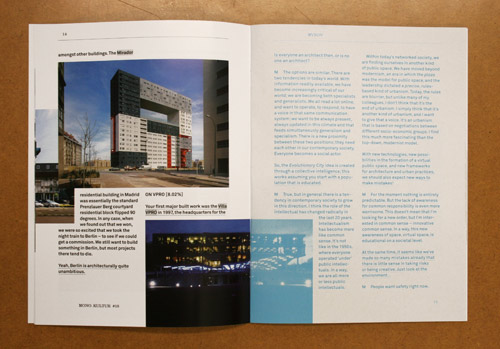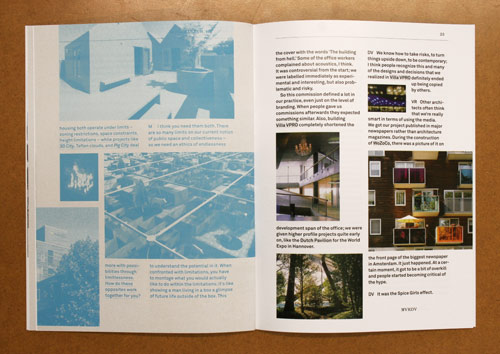 mono.kultur
Naunynstrasse 80
10997 Berlin
Germany
Verwandter Artikel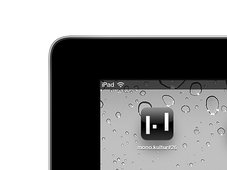 Die erste App des Interviewmagazins
Das kennen bestimmt viele: Man liest einen interessanten Artikel, in dem ein bestimmter Film oder ein Musikstück ...
Submitted by Anja Neidhardt on 04.07.2011
in Design, Magazines, Miscellaneous
Nächster Artikel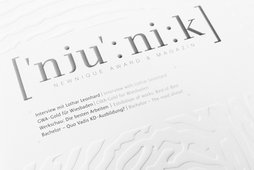 Neues Hochschulmagazin aus Wiesbaden
Die Kommunikationsdesigner der FH Wiesbaden haben mit Newnique #1 ein neues, sehr hochwertig – mit Gold und Lack – ...
Submitted by Tanja on 20.12.2008