Corbis ist ein US-amerikanisches Unternehmen für digitale Medien. Es kümmert sich um den Verkauf und die Distribution von Photographien und Filmmaterialien sowie der damit verbundenen Rechte. Dort trafen wir Ken Johnston, Director of Historical Photography for Corbis. Von Corbis werden wir eine Fotostrecke von und über Weegee publizieren.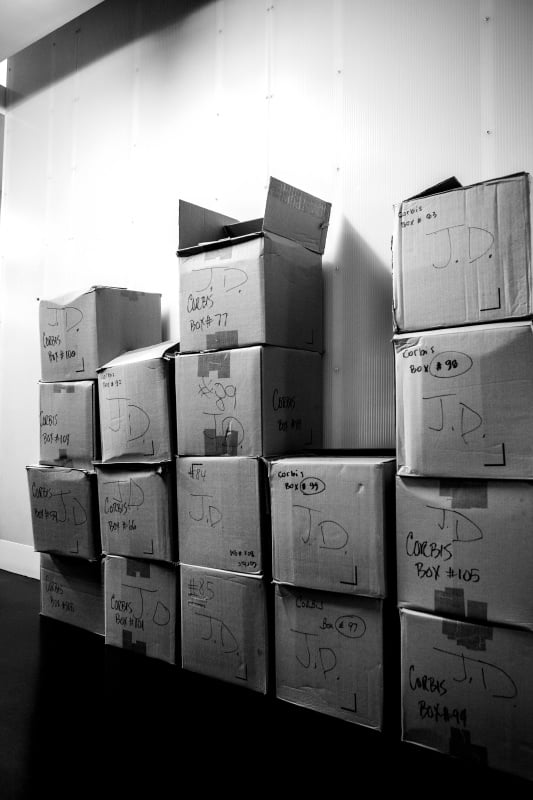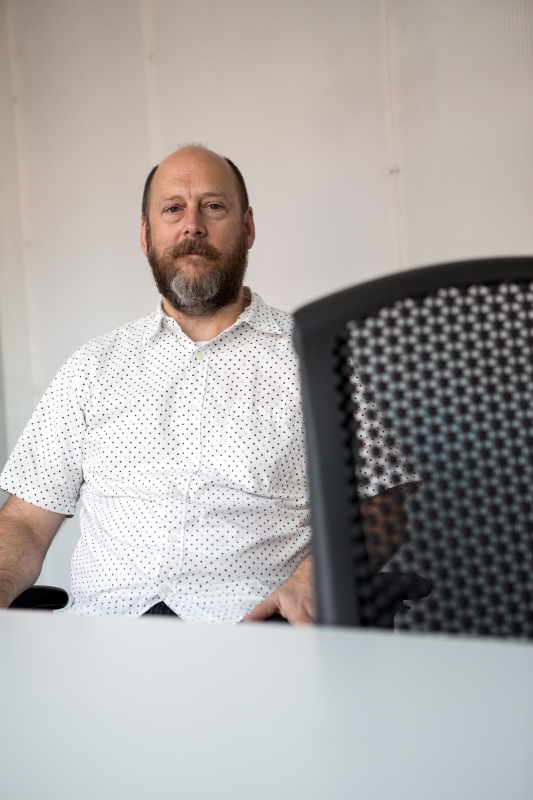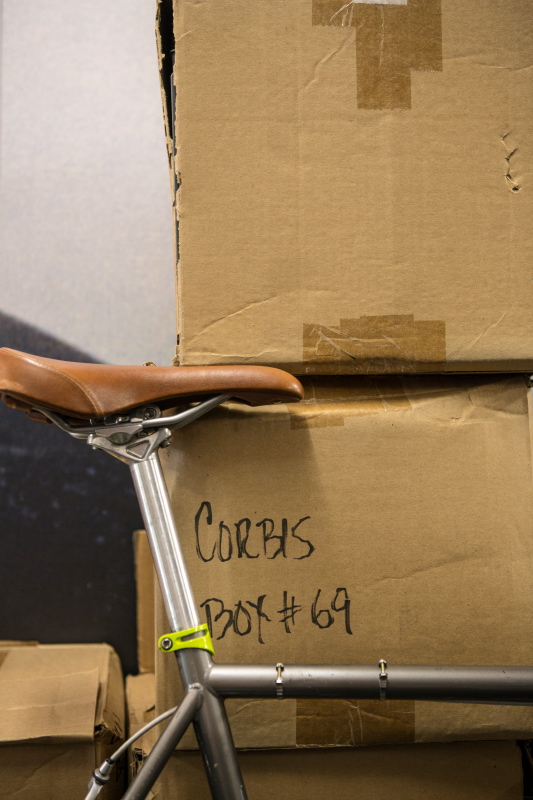 Open ist der Name des Studios von Scott Stowell, welches er 1998 gründete. Dort trafen wir ihn und sein Team, u.a. Jason Jude Chan. Vor 2 Jahren wurden in NYC endlich City Bikes eingeführt, Open hat dazu ein "how to use"-Manual entwickelt.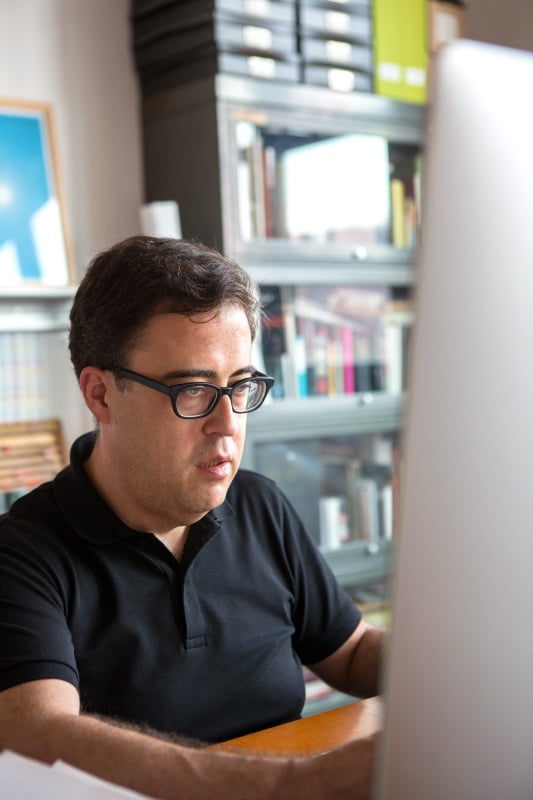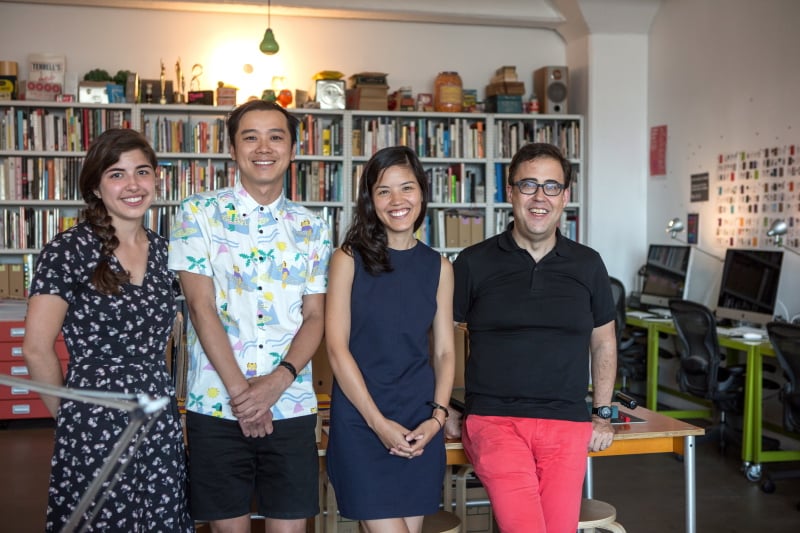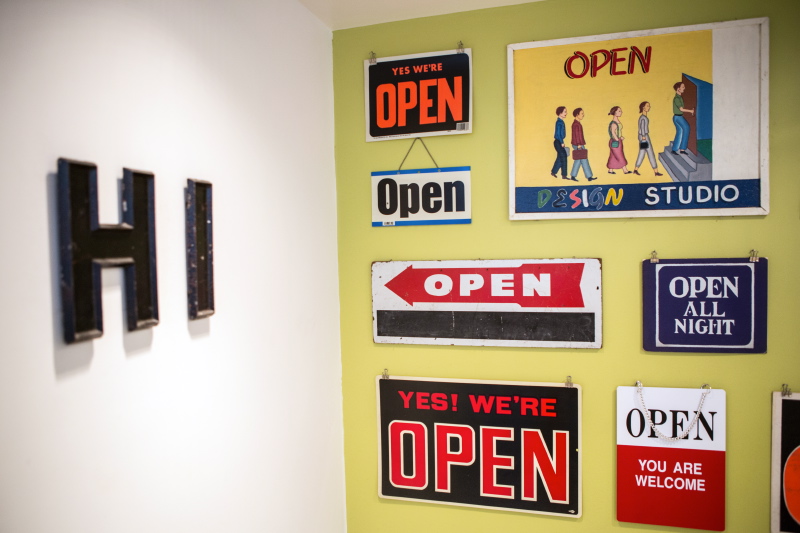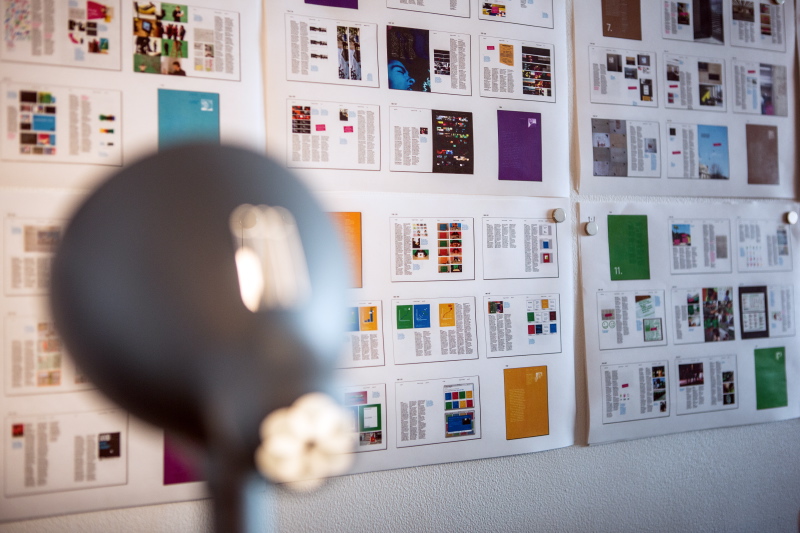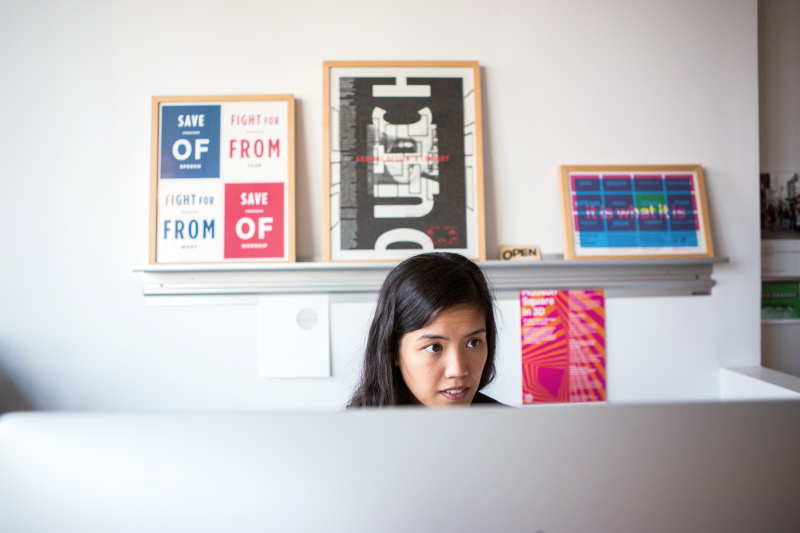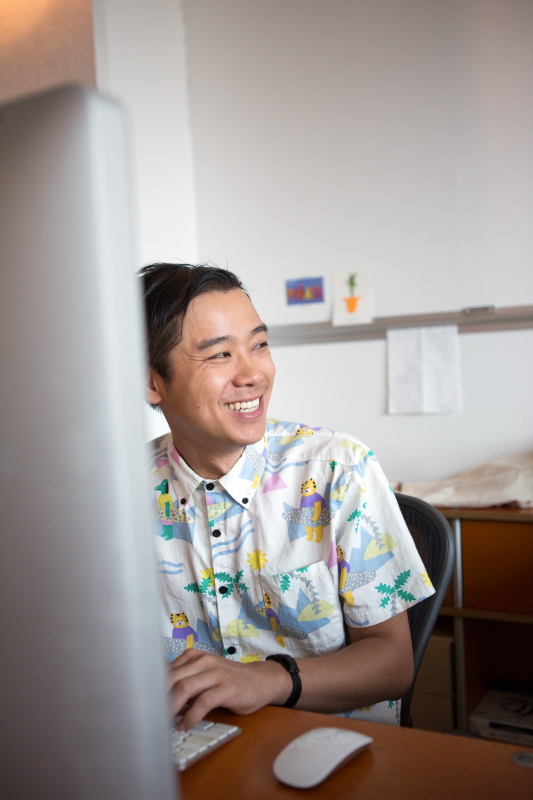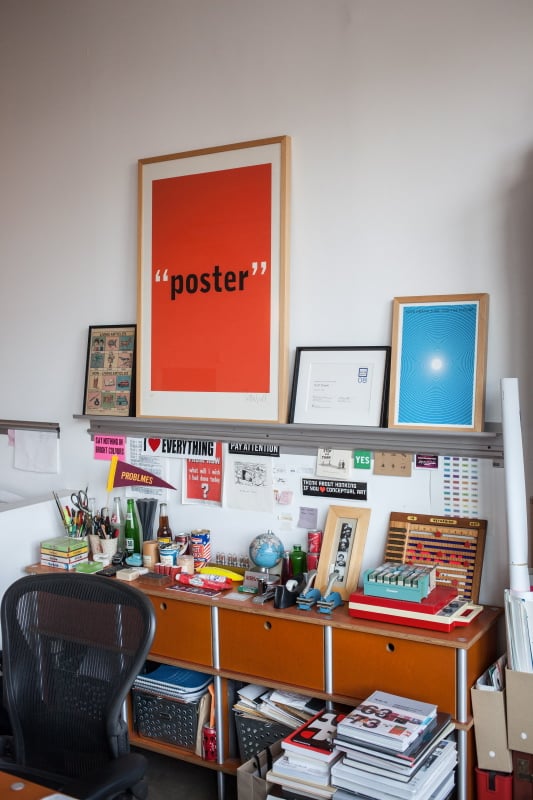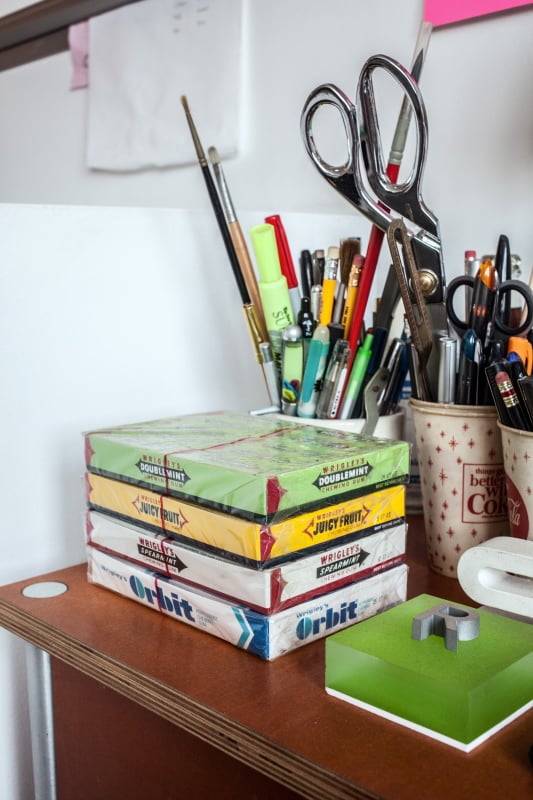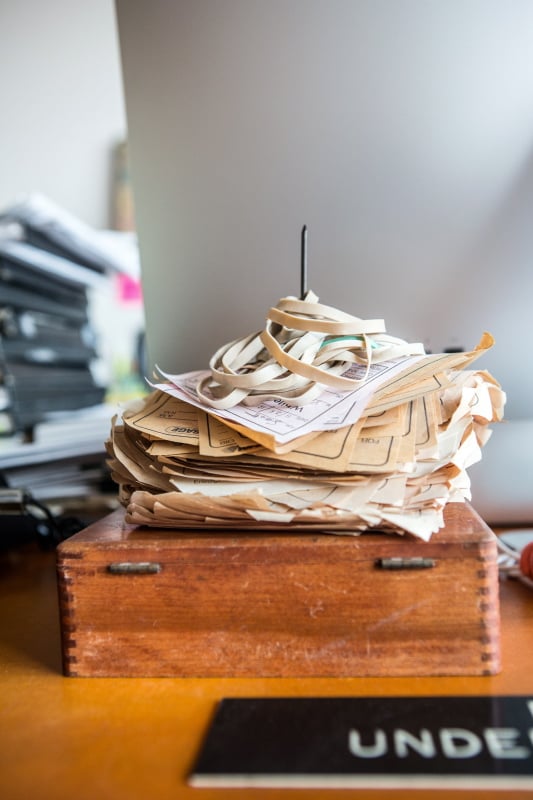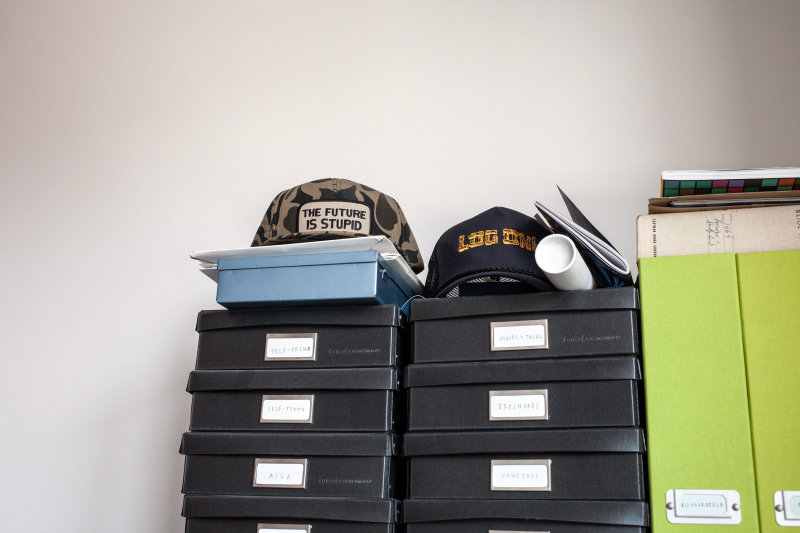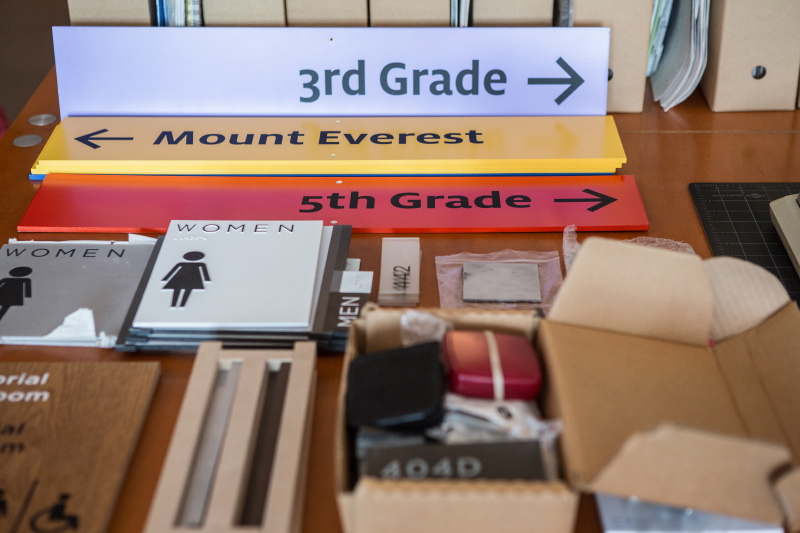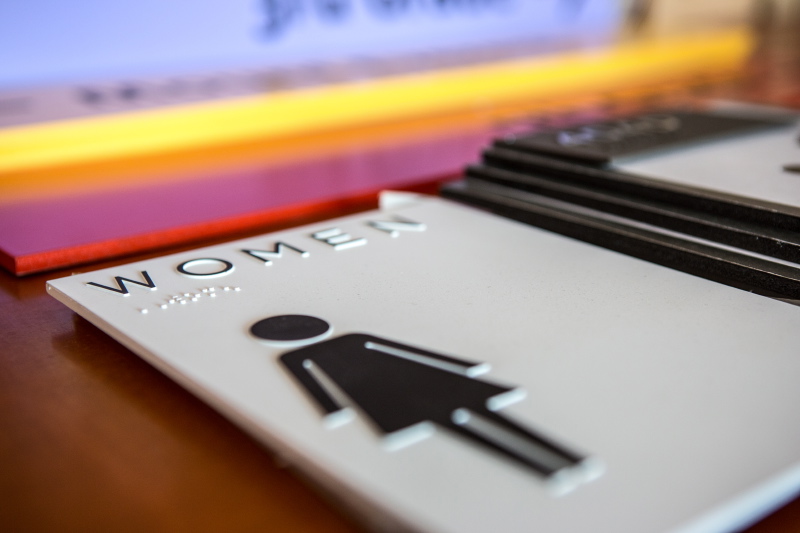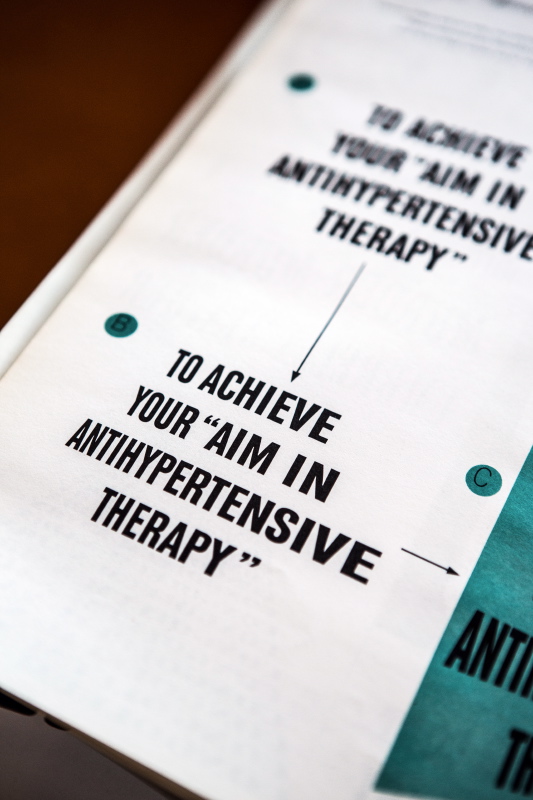 MyOrb hieß "My Orange Box" und ist das Studio von der Deutsch-Tschechin Lucie Kim, welche nun seit 22 Jahren in NYC lebt. Sie erzählte uns u.a. von Leben in NY mit Kind und Agentur – nicht ganz einfach!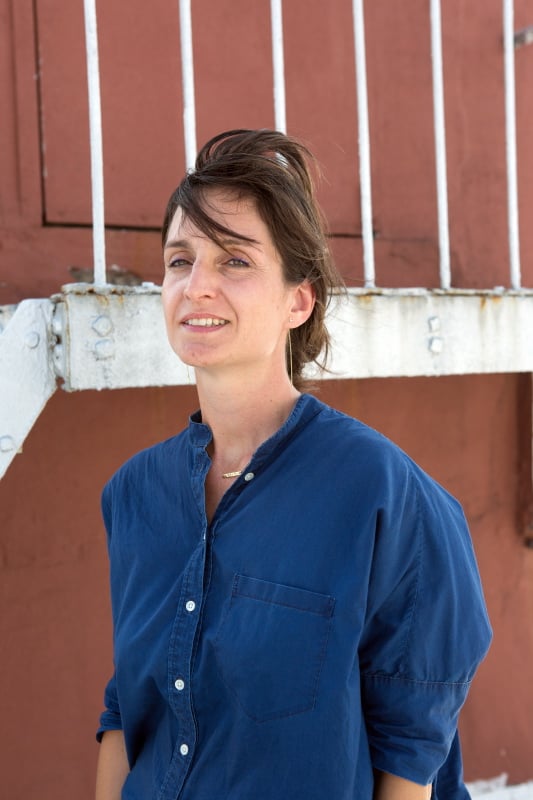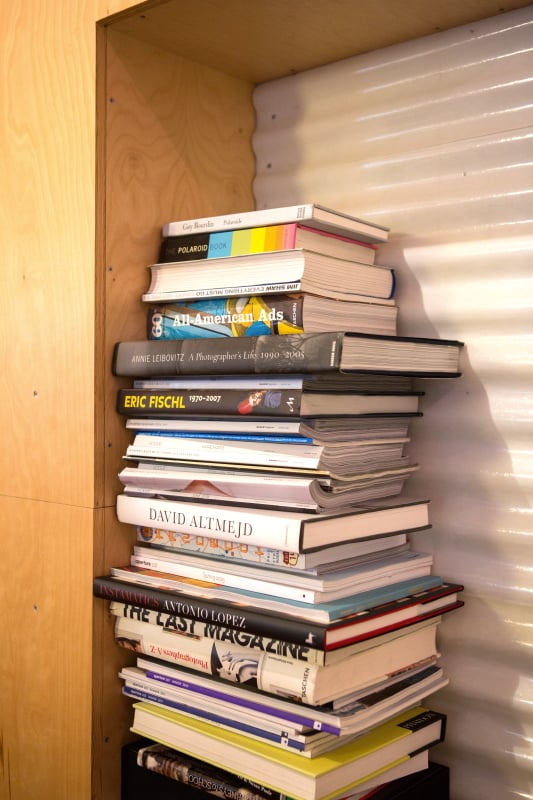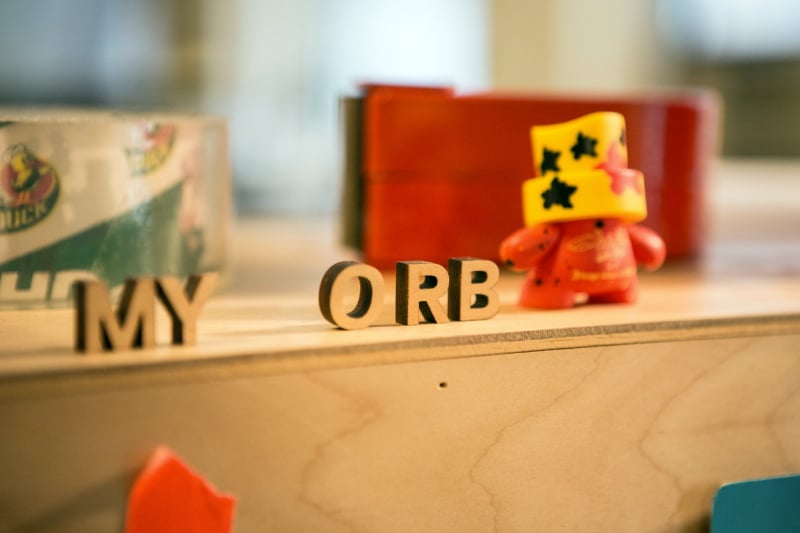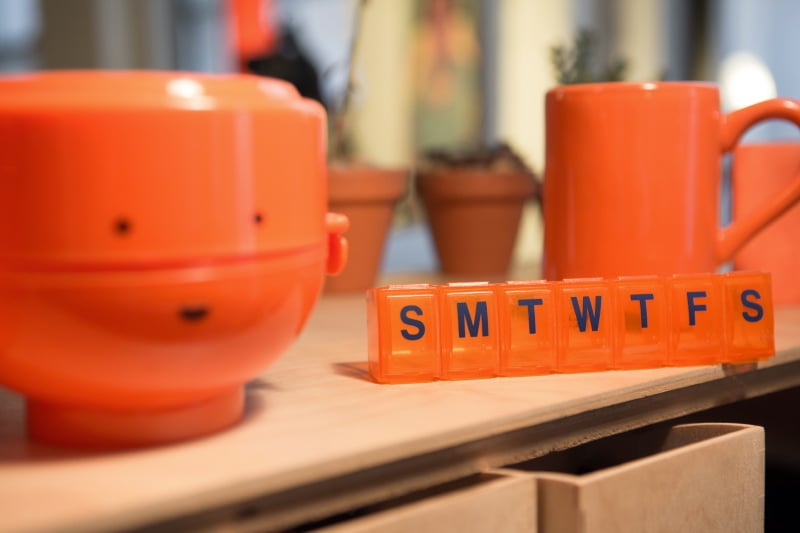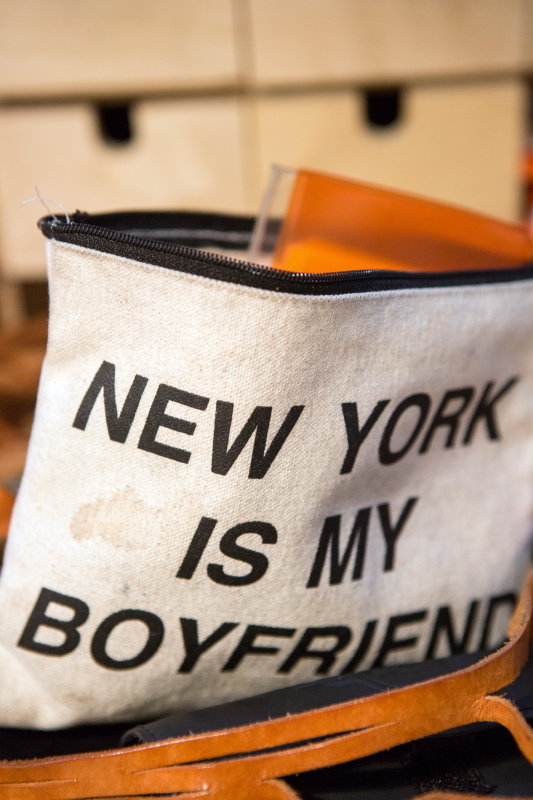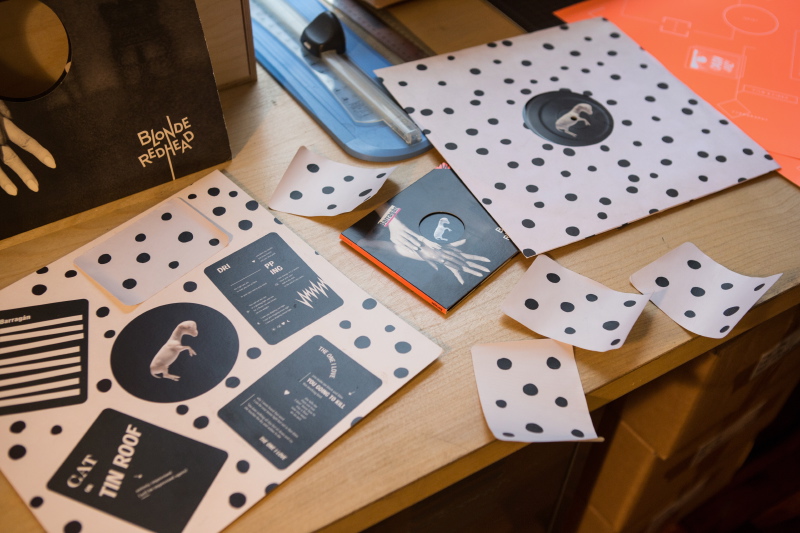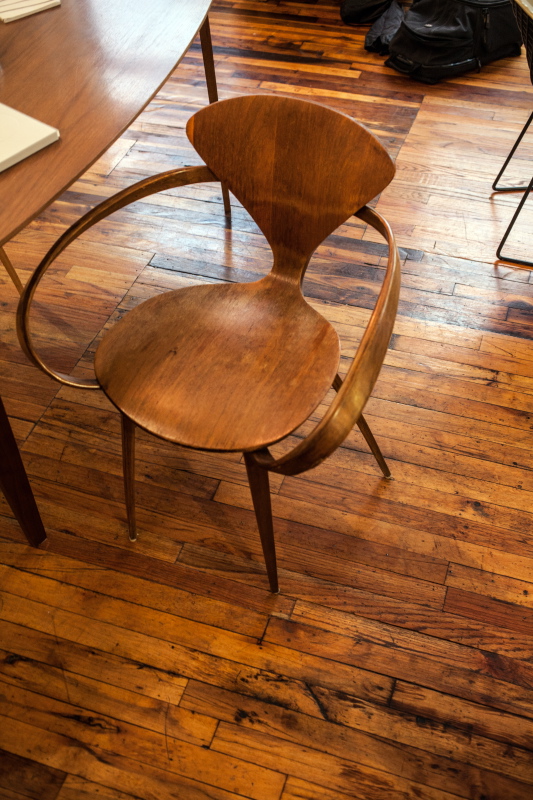 Und: Gibt es einen schöneren Namen als Original Champions of Design für eine Agentur? Bobby C. Martin Jr. gründete das Studio mit Jennifer Kinon und arbeitet für Kunden wie NBA, Girl Scouts of the USA und Friends of the High Line, der neue Walk entlang einer stillgelegten Metro-Linie im Westen von NY. Bobby unterrichtet zudem an der Cooper Union und an der School of Visual Arts (Mitbegründer Steven Heller, den wir bereits besucht haben).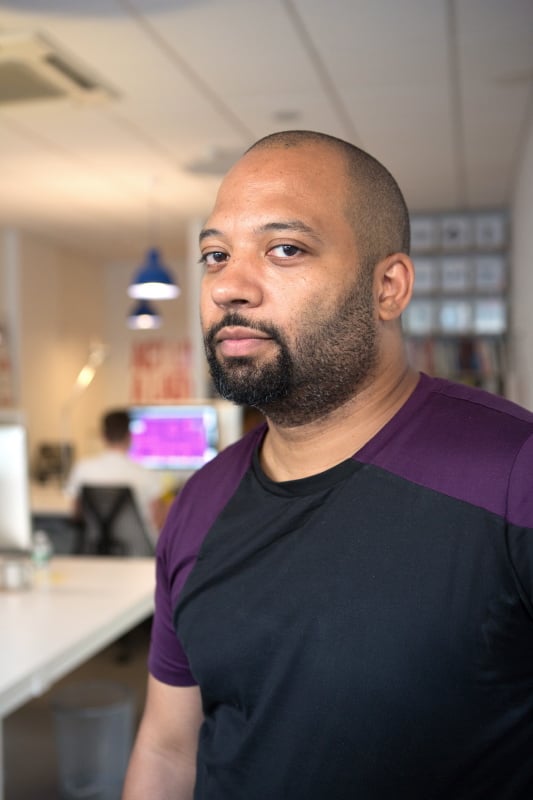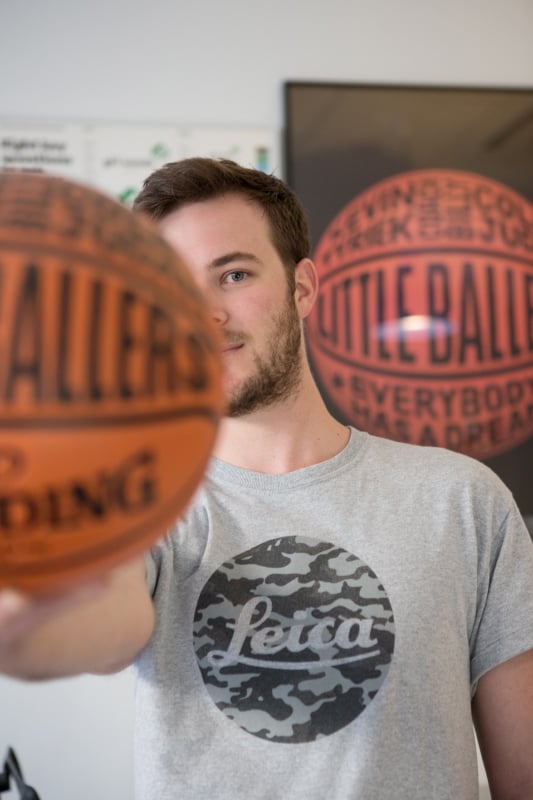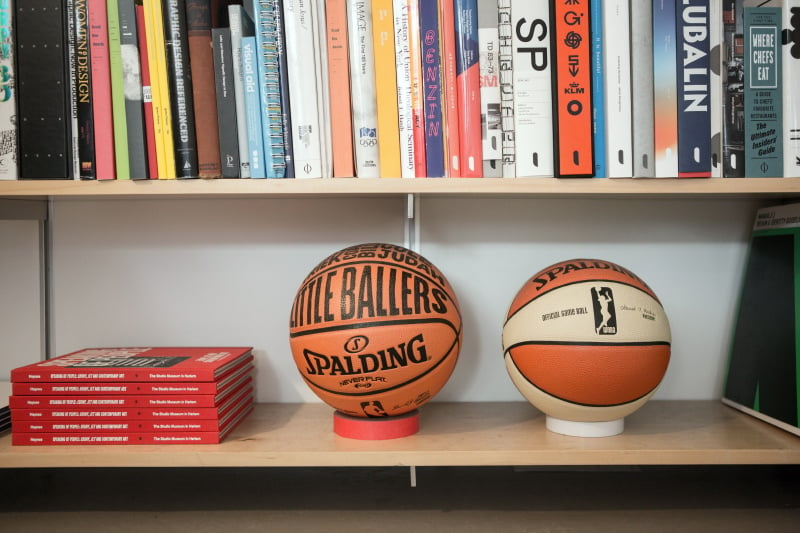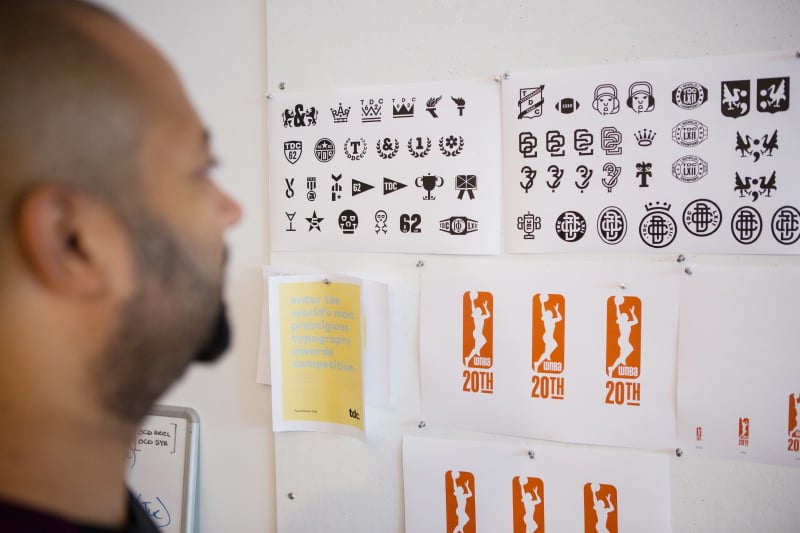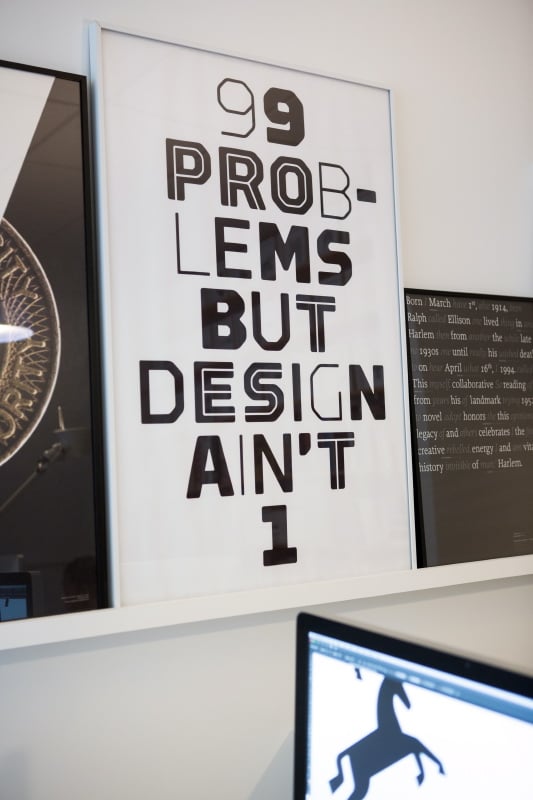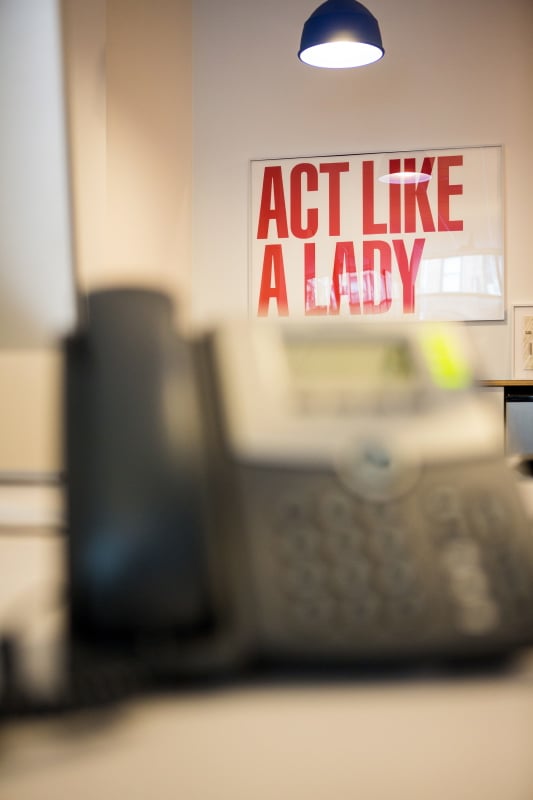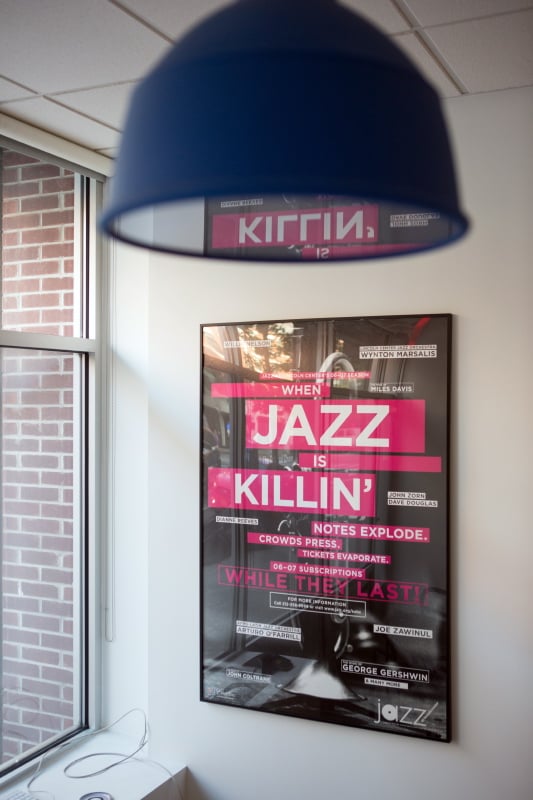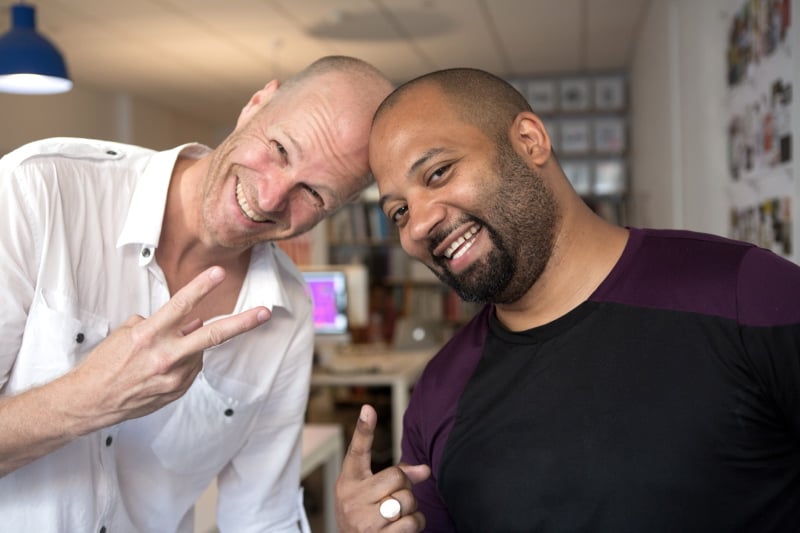 Folgt unserer Reise in Bildern hier auf dem Blog und freut euch auf das neue Magazin, welches ihr bereits jetzt zum vergünstigten Preis vorbestellen könnt. Die Video-Interviews unserer Reise findet ihr zum Release der Ausgabe im November unter videos.slanted.de
Fotos: Lars Harmsen und Jochen Sand
Verwandter Artikel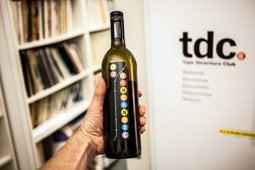 Slanted ❤︎ NYC
Tag 2 in NYC – wir besuchten Carol Wahler und Diego Vainesman vom Type Director's Club NY und freuen uns, dass uns ...
Submitted by Julia on 03.09.2015
Nächster Artikel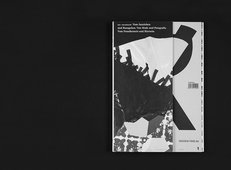 Vom Ausziehen und Rausgehen. Von Mode und Fotografie. Vom Draußensein und Hiersein. Das Magazin AUS der Hochschule ...
Submitted by Carlotta on 09.09.2015
in Design, Graphics, Magazines, Photography
Vorheriger Artikel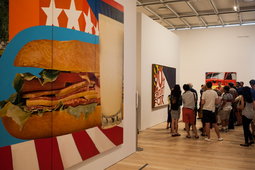 Slanted ❤︎ NYC
Das Whitney Museum of American Art im New Yorker Stadtbezirk Manhattan stellt eine der wichtigsten Sammlungen ...
Submitted by Carlotta on 08.09.2015
in Design