Die umfangreiche Schriftenfamilie umfasst die Antiqua Novel, die serifenlose Novel Sans, die diktengleiche Novel Mono und nun platzsparende serifenlose Novel Sans Condensed.
Die Konstruktion der Zeichen kommt wie gewohnt ohne Inktraps aus, was den Vorteil hat, dass sie in kleinen Größen sehr gute Ergebnisse erziehlt, ohne dass in großer Darstellung merkwürdige Einbuchtungen hervor treten.
Novel Sans Condensed verfügt über eine schmaler laufende und fast aufrechte Italic, mit der besonders angenehme Hervorhebungen im Text gemacht werden können. Durch diese kalligrafische Raffinesse lässt sich ein schöner Kontrast zur Roman erzeugen und ein harmonisches, aber dennoch belebtes Schriftbild erzielen.
Die Character Sets der Novel Sans Condensed Pro enthalten 1020 Glyphen. Novel Sans gibt es in den Schnitten ExtraLight, Light, Regular, SemiBold, Bold, ExtraBold. Sowohl die Roman, wie die Italic verfügen über SmallCaps. viele OpenType Features und zahlreiche Ligaturen. Alternative Zeichen bieten hohen Komfort bei der Umsetzung komplexer Typografie. Die Pro Version verfügt über 14 verschiedene Sätze Zahlen für nahezu jede Anwendung.
Novel Sans Condensed Pro unterstützt die Sprachen Afrikaans, Albanian, Basque, Bosnian, Breton, Catalan, Chichewa, Croatian, Czech, Danish, Dutch, English, Esperanto, Estonian, Faroese, Finnish, French, Frisian, Gaelic (Scots), Galician, German, Greenlandic, Hungarian, Icelandic, Indonesian, Irish, Italian, Kashubian, Kurdish, Latvian, Lithuanian, Luxembourgian, Maltese, Maori, Norwegian, Occitan, Polish, Portuguese, (Rhaeto-)Romance, Romanian, Sami, Serbian (Latin), Slovak, Slovenian, Sorbian, Spanish, Swahili, Swedish Tswana, Turkmen, Turkish, Walloon, Wolof, Yapese.
Momentan mit einem Einführungsrabatt von 50% bei MyFonts erhältlich.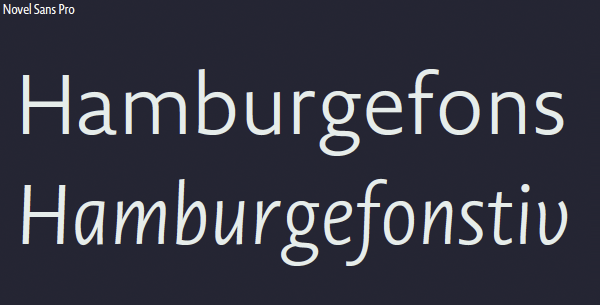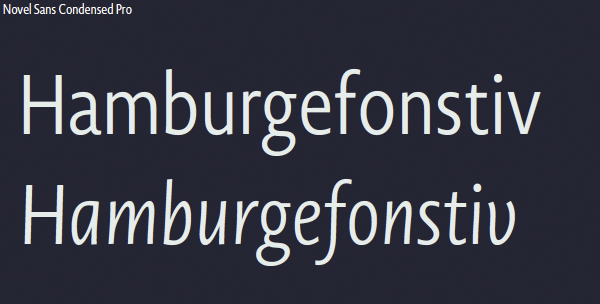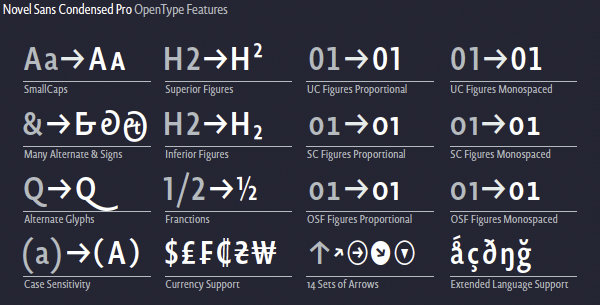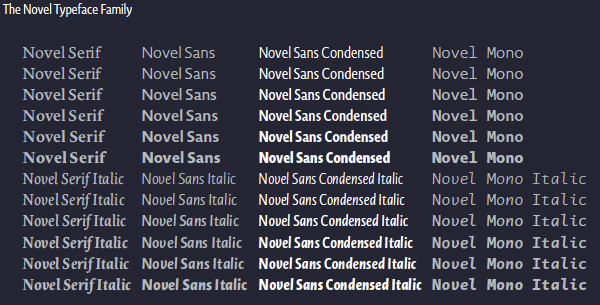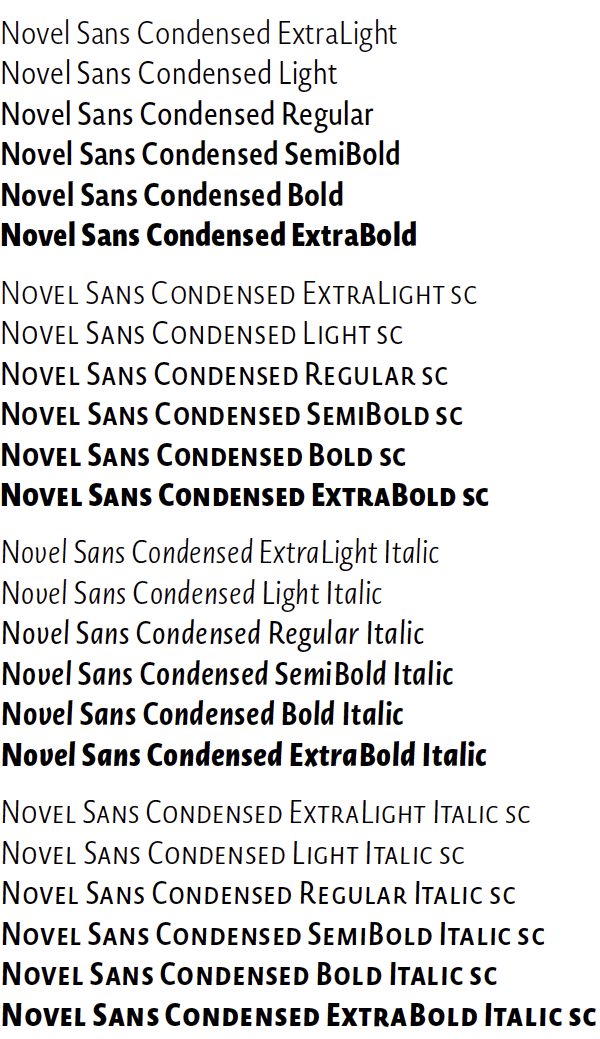 Verwandter Artikel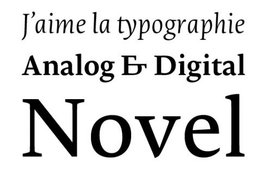 eine Schrift von Christoph Dunst
Novel ist eine gut ausgebaute Schriftfamilie, die in erster Linie für Editorial Typografie und Corporate Design ...
Submitted by Patrick on 19.11.2008
Nächster Artikel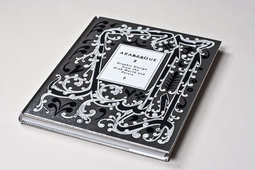 Graphic Design from the Arab World and Persia
Neu erschienen bei gestalten ist Arabesque 2, der silber-glänzende Nachfolger von Arabesque.Arabesque 2 zeigt ...
Submitted by Christiana Teufel on 16.01.2012
Vorheriger Artikel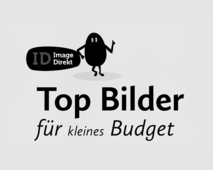 Top Bilder für kleines Budget
Image Direkt ist eine Bildagentur, die als eigenständige Marke 2007 vom Markt verschwunden war und nun einen ...
Submitted by Julia on 13.01.2012
in Photography, Webseiten