Die Münchner Künstlerin und Designerin Angela Clemens lebte einige Jahre in Neuseeland und unterrichtete dort Gestaltungsgrundlagen an der Victoria University of Wellington. Die spezielle Angewohnheit vieler Einheimischer, alte Polstermöbel und Einrichtungsgegenstände mit nach draußen zu nehmen, erweckte ihr Interesse und so startete sie im Rahmen eines Forschungsprojekts an der Universität die Fotoserie »Great Outdoors – New Zealand«.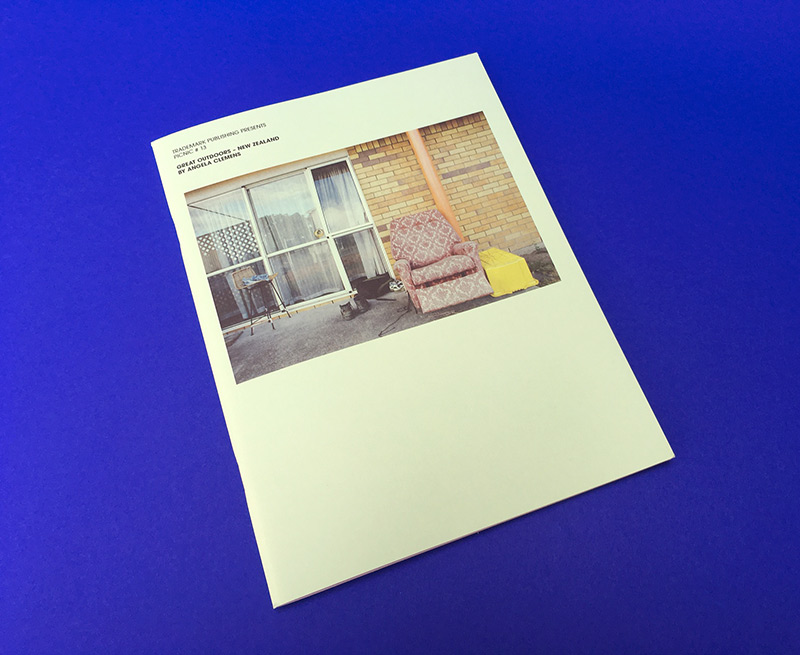 In PICNIC #13 zeigt die Fotografin wunderbare, teilweise verwitterte Sitzgelegenheiten auf Hausdächern, Veranden, in Gärten und an Stränden. Durch den Standortwechsel ändert sich ihr Kontext – die Grenzen zwischen innen und außen verschwimmen und verleihen den Arbeiten eine surreale Anmutung.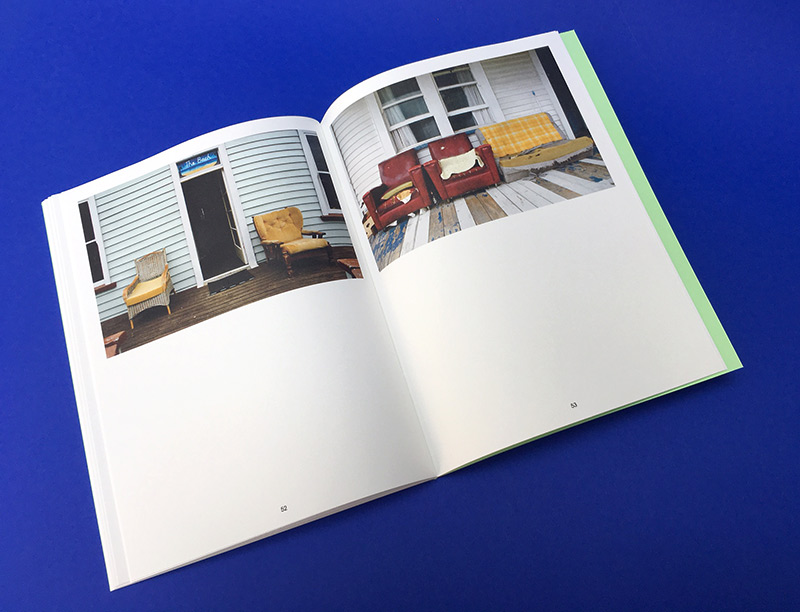 Die Besitzer sind in den Bildern bewusst absent, damit der einladende, heimelige Charakter der gebrauchten Möbel erhalten bleibt und man sich selbst in die Position des Sitzenden versetzen kann – sofern man die charakteristische Ästhetik des Verfalls liebgewinnt. Für Angela Clemens wurden diese schäbig schicken Möbel zu einem zentralen Ausdruck des Easy-Going-Lifestyles in Neuseeland.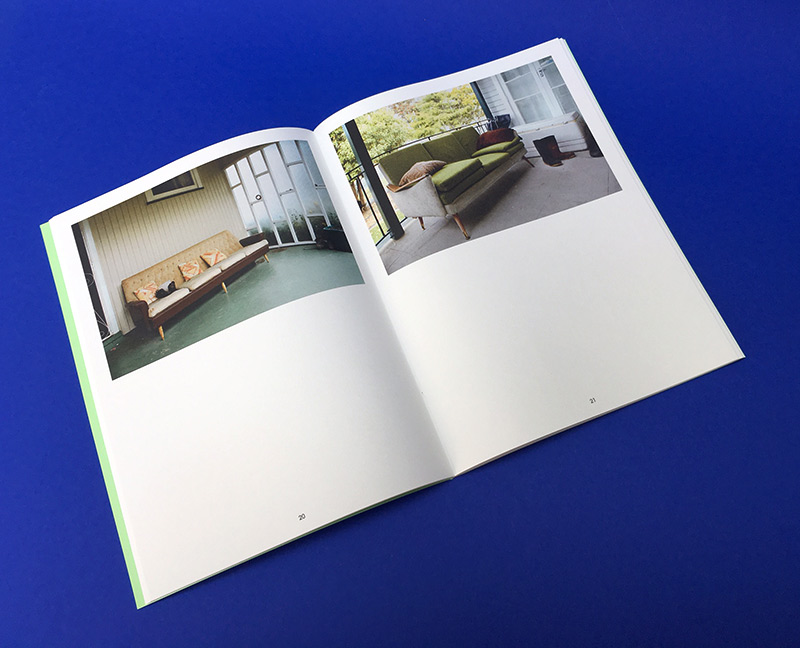 PICNIC #13
Great Outdoors – New Zealand by Angela Clemens
Herausgeber:Trademark Publishing
Gestaltung: Angela Clemens
Format: 210 x 280 mm
Umfang: 64 Seiten
ISBN: 978-3-9817475-8-4
Preis: 17,– Euro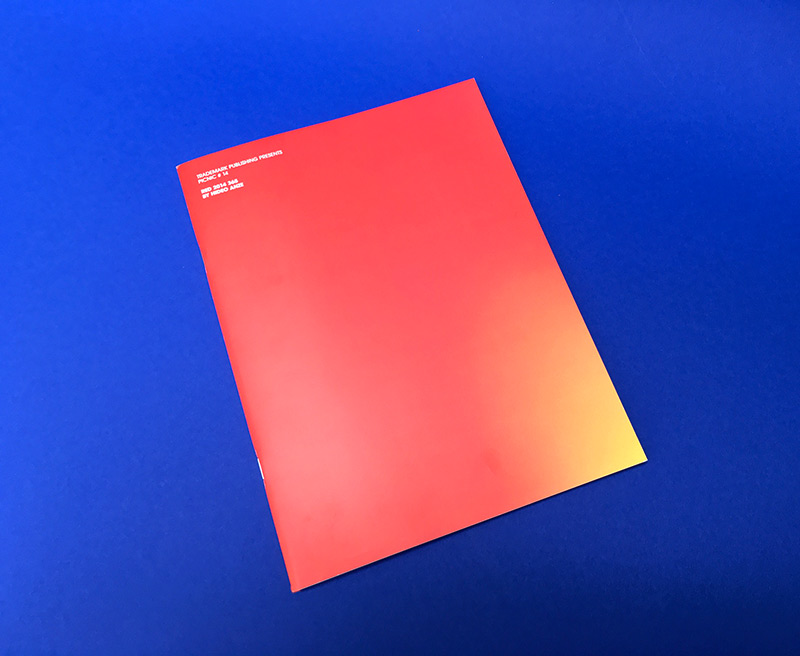 Die Selbstporträt-Serie RED des Fotografen Hideo Anze zeigt keine typischen Selbstporträts, sondern eine Nahaufnahme einer seiner Finger, der über der Kameralinse liegt und redefiniert damit das Porträt im digitalen Zeitalter.
At first glance, the photographs from Hideo Anze's selfportrait series RED don't look anything like typical selfportraits. Abstract flares of the title color cover each frame from edge to edge, with elegant leaks and wisps of light breaking up the tonal uniformity. (…)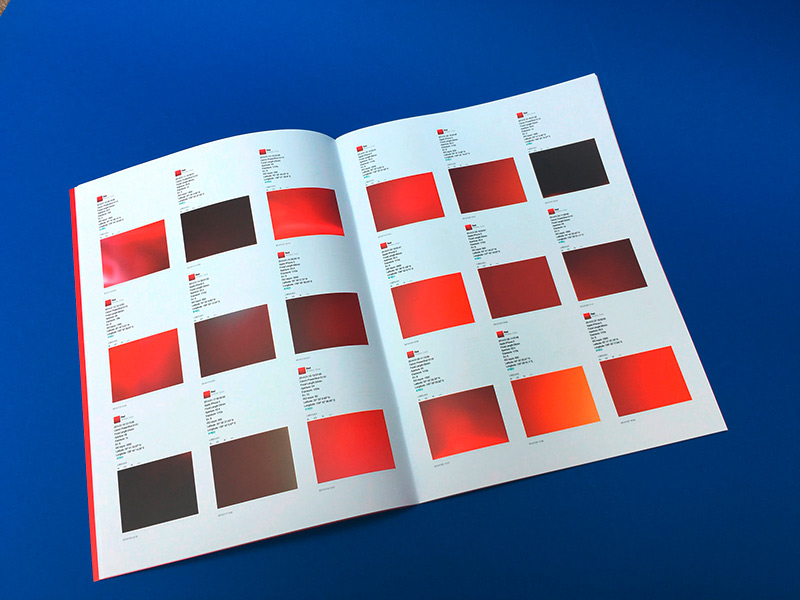 Each of his "portraits" is actually a close-up image of the artist's finger, which has been disruptively placed over the camera lens and photographed using the available light. (…) With RED, Anze is redefining portraiture for the digital age, going beyond the symbolic avatar, to a place where the fragments of a disembodied networked presence can readily stand in for the original. While his fields of eye-popping red might distract us with their sinuous topologies of color, his images signal the quiet reordering of the factors we use to define ourselves. (From the essay of Loring Knoblauch, Founder/Publisher, Collector Daily)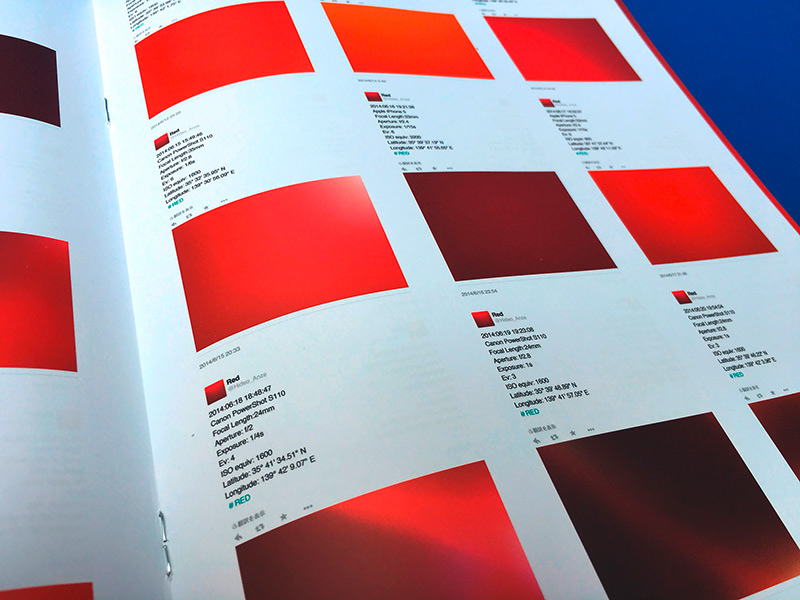 PICNIC # 14
Red 2014 365 by Hideo Anze
Herausgeber: Trademark Publishing
Gestaltung: Hideo Anze
Format: 210 x 280 mm
Umfang: 56 Seiten
ISBN: 978-3-9817475-7-7
Preis: 17,– Euro

Verwandter Artikel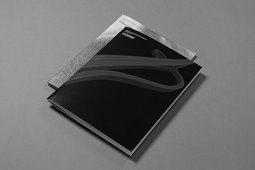 Trademark Publishing
Picnic ist eine Publikationsreihe von Trademark Publishing, die außergewöhnliche Werke von Grafikdesignern, ...
Submitted by Carlotta on 04.11.2015
in Design, Magazines, Photography
Nächster Artikel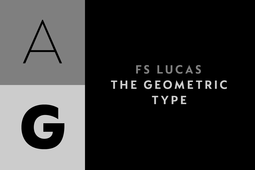 Fontsmith
FS Lucas ist die neue, auf geometrischen Formen basierte Schrift von Stuart de Rozario, veröffentlicht ...
Submitted by Julia on 07.06.2016
Vorheriger Artikel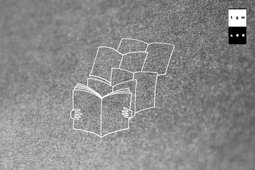 Über die Vereinigung von Schrift mit Bild, Wort mit Tat und Theorie mit gelebtem Alltag; wieso farbige Typografie ...
Submitted by Isabella on 06.06.2016
in Events