Die Grundidee dieses Projekts ist so einfach und doch genial. Die Gestalterin Danielle Huthart sammelt Erstausgaben von Magazinen und präsentiert diese auf ihrer Webseite. Eine Vorliebe hat sie für Magazine aus dem Ausland; Inhalte wie Design, Film, Mode, Kultur und Kunst zieht sie vor.
Mit einer Erstausgabe fing es an - durch diese sensibilisiert schien es Danielle Huthart, als würden neue Magazine vor ihr nur so aus dem Boden schießen. So begann ihre Sammelleidenschaft. Über die Jahre kam eine ansehnliche Sammlung zusammen, die sie im Premier Issues Project in Bildern und Daten präsentiert.
Ein schöner Überblick über die Magazinlandschaft für Liebhaber, Leser und Gestalter dieses Mediums.
Verwandter Artikel
ROJO® is an international magazine that works exclusively with images. Make your own diagramation without any ...
Submitted by jesuismonreve on 24.02.2006
in Magazines
Nächster Artikel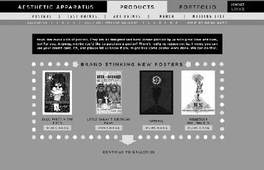 Plakate jenseits von gut und böse
Mehr als die "Introseite" zu den neuesten Plakaten werde ich nicht zeigen. Schaut selbst rein. Die besten Plakate ...
Submitted by Stone on 06.04.2005
in Design 5 comments
Vorheriger Artikel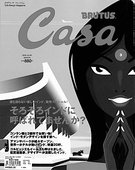 Issue#60
Casa Brutus ist das Architektur- und Innenausstattungs-Magazin für den wohlhabenden japanischen Konsumenten. Seine ...
Submitted by Angi on 05.04.2005
in Magazines