Band #28 von Reportagen ist da.
Der Inhalt in Kürze:
– Verloren in Chongqing. In der grössten Stadt der Welt hilft ein Blinder beim Sehen.
– Familienrat im Busch. Das südafrikanische Volk der Xhosa ringt um seine Zukunft.
– Sotschis Soundtrack. Im Stimmengewirr des berühmten Kurorts: Was denken Russen über Russland?
– Eldorado. Wie ein Schweizer im brasilianischen Dschungel das Glück sucht – und zu sich selbst findet.
– Damals auf dem Tahrir. Abends treffen sich Ägyptens Intellektuelle in der Happy City Bar.
– Mein Name ist Frankenstein: Im nordindischen Shillong heissen die Menschen Adolf Hitler oder Napoleon.
Reportagen #28
Herausgeber: Puntas Reportagen AG
Verlag: Puntas Reportagen AG
Gestaltung: Moiré
Veröffentlichung: April 2016

Umfang: 136 Seiten, broschiert
Format: 16,5 x 23 cm
ISBN: 978-3-906024-27-1
Preis: 15,– Euro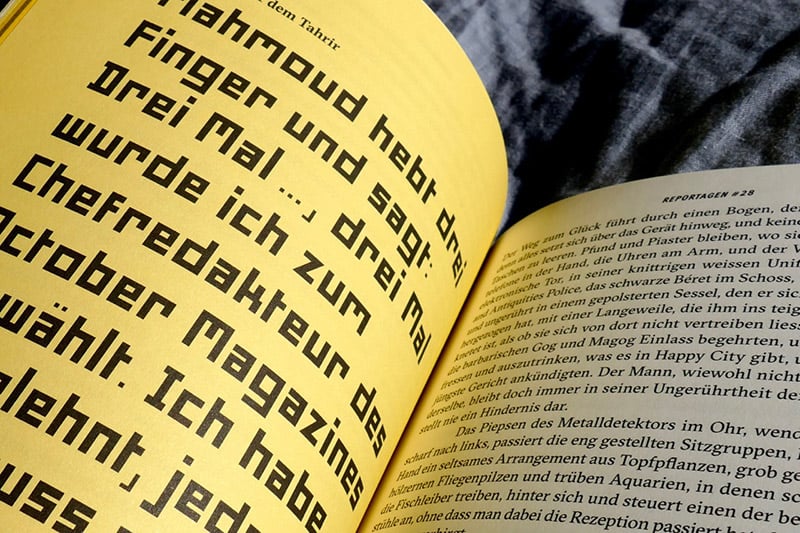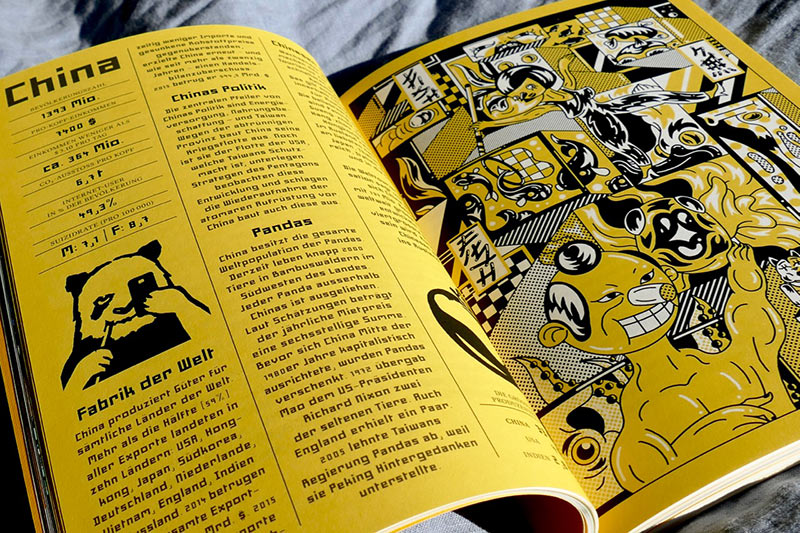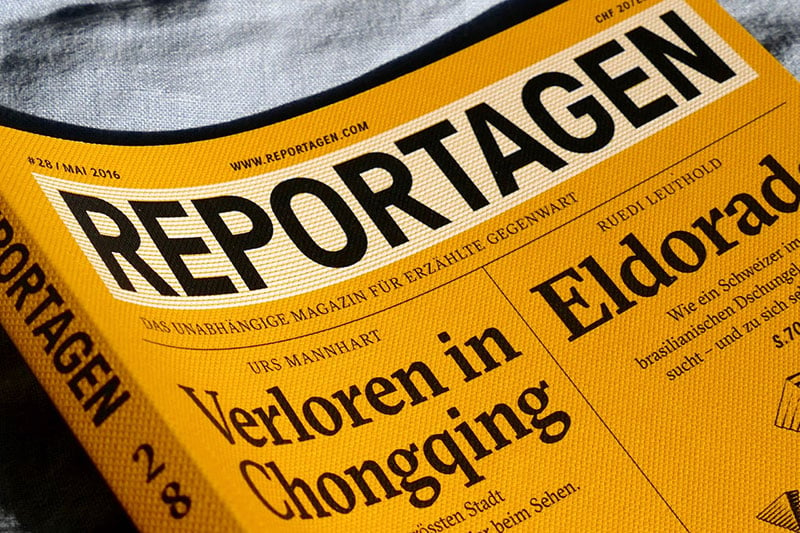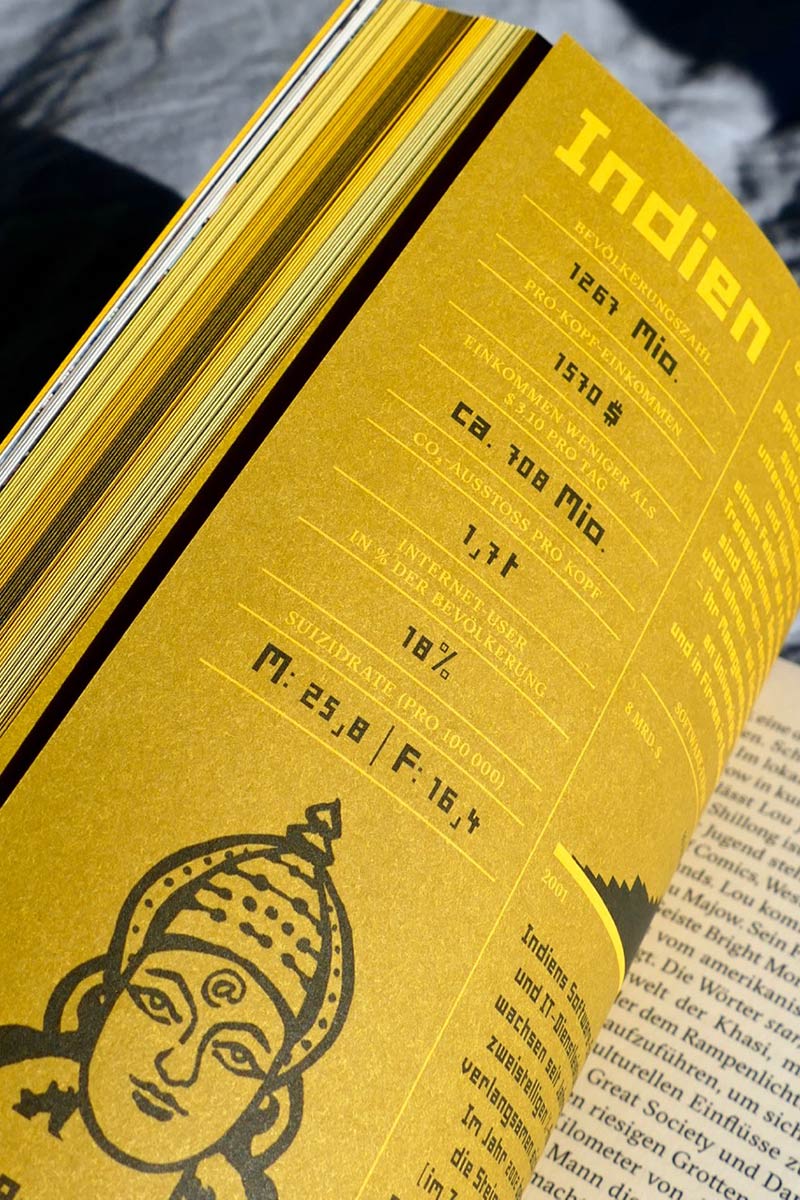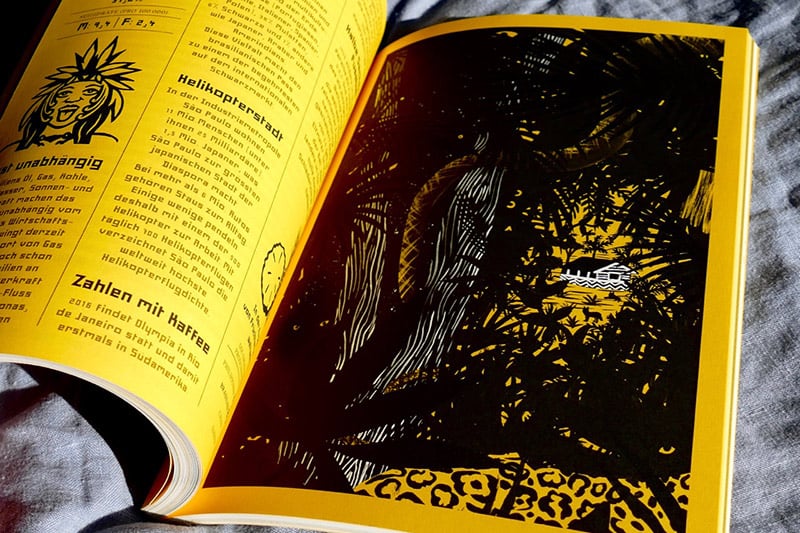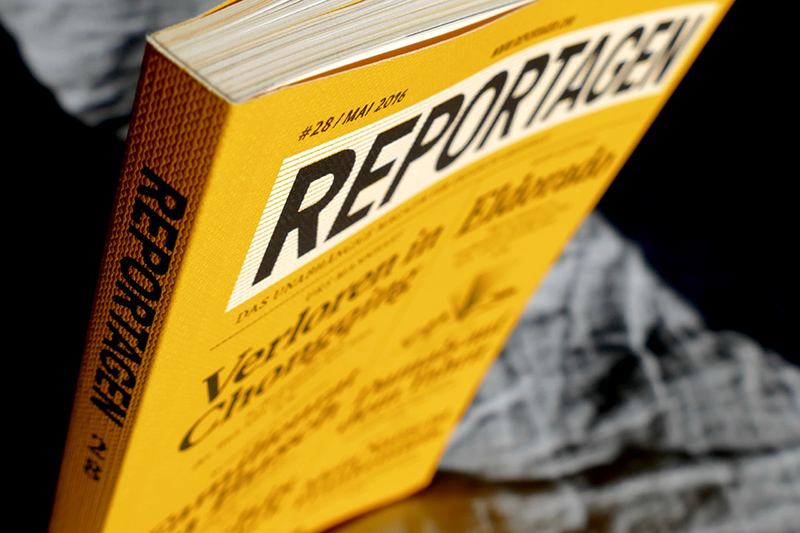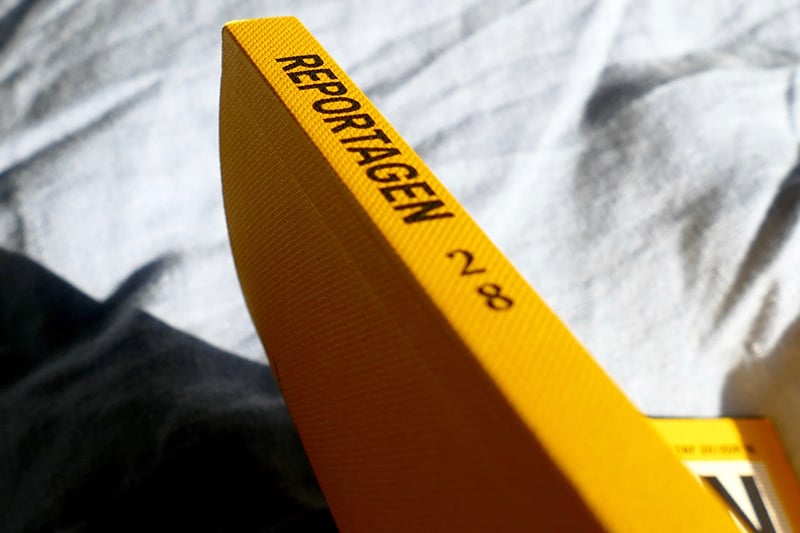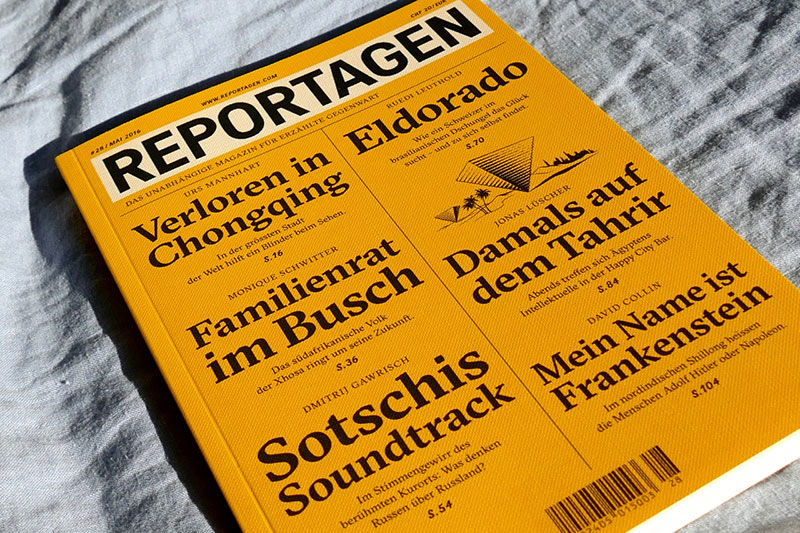 Verwandter Artikel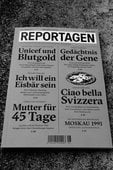 Band #26 von Reportagen ist da.Der Inhalt in Kürze: – Unicef und Blutgold. Die Goldraffinerie des ...
Submitted by Carlotta on 12.01.2016
Nächster Artikel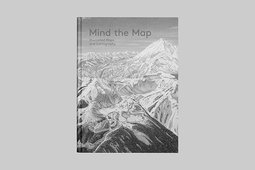 Illustrated Maps and Cartography 
Mind the Map wurde zwar schon im vergangenen Herbst veröffentlicht, aber das Buch ist so fantastisch, dass wir es ...
Submitted by Clara Weinreich on 18.04.2016
in Books, Design, Graphics, Illustration
Vorheriger Artikel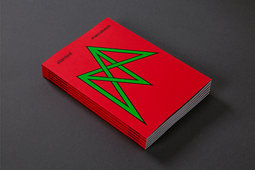 Spring 2016
Marrakech ist im Wandel. Obwohl sich Marokkaner nach Modernität sehnen, hemmt doch die traditionelle Kunst die ...
Submitted by Isabella on 14.04.2016
in Graphics, Illustration, Magazines, Photography, Typefaces 2 comments