Neu erschienen ist die sechste Ausgabe von Selection – Germany's Finest Agencies, vollgepackt mit 150 Agenturportraits, 4 Fachartikeln und 8 Interviews. Im orangenen Hardcover mit goldener Heißfolienprägung präsentieren sich auf 368 Seiten die ausgewählten Agenturen und Studios. Vorgestellt werden neben bekannten und großen Namen der Branche auch kleinere Hot-Spots und vielversprechende Newcomer-Agenturen und Studios aus Deutschland.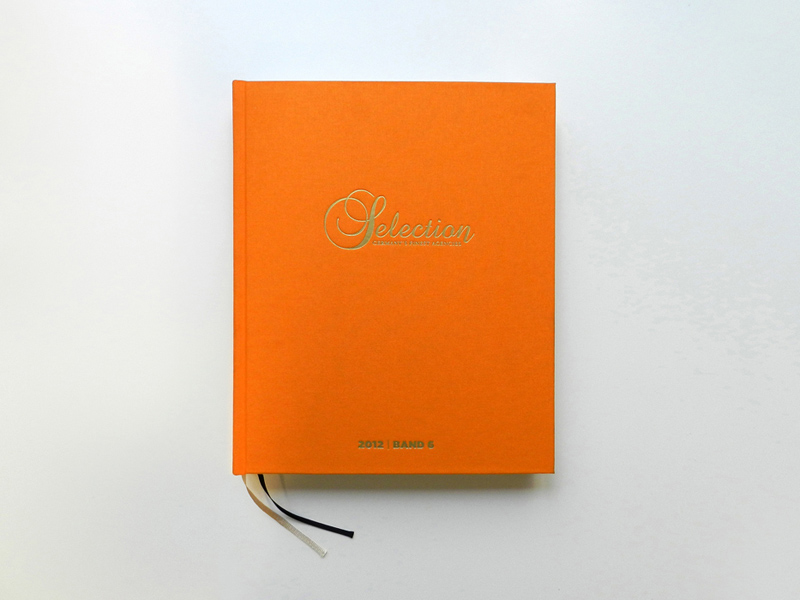 Dabei sind unter anderen: + Ruddigkeit, 3st, 804©, Aimaq von Lobenstein, Blumberry, brandix, Bureau Bleen, cantaloop, Damm & Bierbaum, DauthKaun, demodern, denkwerk, DialogFeld, Etwas Neues entsteht, Flaechenbrand, Flok, Fuenfwerken Design, Gingco.Net, giraffentoast, Grabarz & Partner, Grimm Gallun Holtappels, gürtlerbachmann, Hi-ReS!, Kastner & Partners, kempertrautmann, kernpunkt, Kolle Rebbe, Kontrast, KW43, Landor, loved, m&r Kreativ, markenkonstrukt, MAGMA Brand Design, MetaDesign, Mutabor Design, nulleins™, Oktober, Oliver Voss, Open Studio, Red Rabbit, ressourcenmangel, Rose Pistola, Schmidhuber, Scholz & Friends, Seidldesign und Strichpunkt.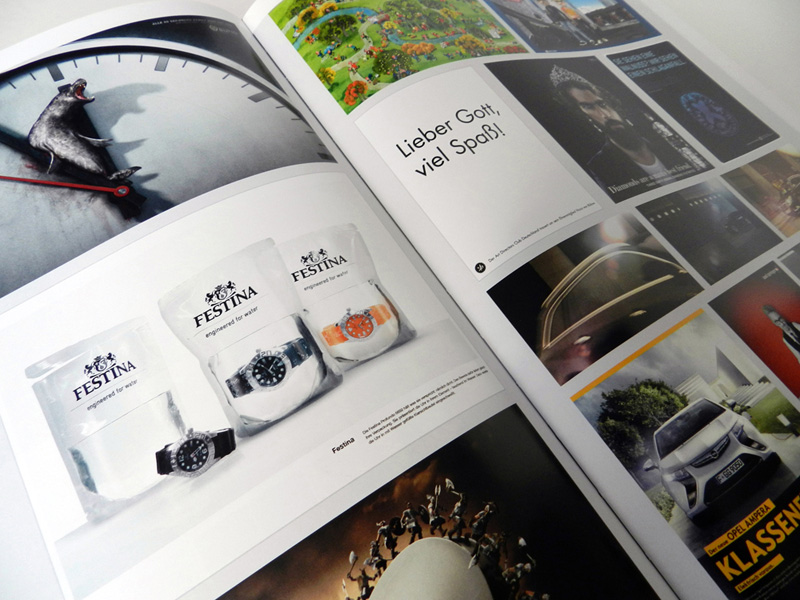 Außerdem gibt es Interviews von Dr. Sven H. Becker (TBWA), Virginie Briand & Michael Meyer (19:13 Werbeagentur), Tammo F. Bruns (kleiner und bold), Heiko Hinrichs (Syndicate), Christian Beckstein (Interbrand), Lars Behrendt (Granny&Smith), Peter Maeschig (Design for Business) und Regina Jäger (Jäger & Jäger).
Die Fachartikel kommen dieses Mal von Klaus Flettner & Jörg Puphal (Change Communication) – "Is it too much change?", Philipp Erlach & Björn Eckerl (Vier für Texas) – »Zeit ist die neue Währung im Internet«, Henning Otto (EIGA Design) – "Back to the basics" und Thomas Strerath (Ogilvy & Mather) – »Erfolg wollen oder Scheitern vermeiden«.
Selection – Germany's Finest Agencies
Band 6, Jahrbuch 2012
Gestaltung: NBVD, Hamburg
Herausgeber: Norman Beckmann
Verlag: NBVD, Norman Beckmann Verlag & Design
Veröffentlichung: Februar 2012
Umfang: 368 Seiten
Format: 240 x 292 mm
Sprache: Deutsch
Specials: Hardcover, goldene Heißfolienprägung
Verkaufspreis: 39,90 Euro
ISBN: 978-3-939028-29-1
Verwandter Artikel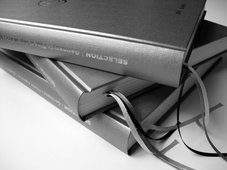 Germany's Finest Agencies
Seit 5 Jahren gibt der Norman Beckmann Verlag & Design das Buch "Selection – Germany's Finest Agencies" heraus. ...
Submitted by Julia on 07.12.2010
Nächster Artikel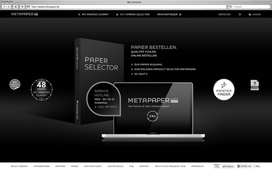 Europas erste Online-Serviceplattform für Papier und Print
Am 15. Februar geht METAPAPER online, eine Plattform, die Agenturen, Designern, Unternehmen, Verlagen und ...
Submitted by Julia on 03.02.2012
Vorheriger Artikel
Der Arbeitskreis Prägefolien Druck e.V., eine Qualitäts- und Innovationsgemeinschaft von Druckereien und ...
Submitted by Julia on 02.02.2012
in Lotteries, Books 4 comments