Wie wir bereits angekündigt haben, erscheint das Slanted Magazin ab sofort 4 x im Jahr. Die nächste Ausgabe mit dem Thema »Geometrics« steht vor der Tür und wird im März 2009 erscheinen.
Unter »Geometrics« verstehen wir z.B. das gegenwärtige Revival der Neo-Geo Bewegung aus den 80er Jahren, die sich wiederum auf die Experimente des Bauhauses mit geometrischen Formen bezogen hatte. Wir denken dabei auch an Schriften & Grafiken, die auf basisgeometrischen Formen, wie Quadrat, Kreis und Dreieck basieren (Futura, Avant Garde etc.), oder an die zeitgenössischen flächigen & plakativen Geo-Fonts ohne Punzen. Oder weiteres, was damit assoziiert werden kann.
Danke für eure zahlreichen Einsendungen. Nach unserer Entscheidung werden alle Einsender benachrichtigt.
PS: #8 wird sich mit 3D-Schriften und Typo im Raum beschäftigen! Aufruf folgt ...
As we already announced slanted magazine will be published 4 times a year from now on. The next issue is all about »Geometrics« and will be released in March 2009.
We relate our topic »Geometrics« to the revival of the Neo-Geo-movement in the 80s which had its roots in the period of Bauhaus. Above all part of the topic are typefaces and graphics based on geometric forms like square, circle, triangle (f.e. Avant Garde, Futura etc.), and striking contemporary typefaces without counters.
Thank you for your contributions. After we made a decision we will contact everyone.
PS: #8 will be all about 3D-type and typography in space! Call for entries follows ...
Verwandter Artikel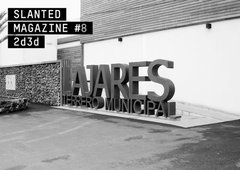 Out 06 2009
In Slanted Magazin #8 mit dem Thema »2d3d« wird sich alles um die Dimensionssteigerung von Linearität in den Raum ...
Submitted by Julia on 13.02.2009
Nächster Artikel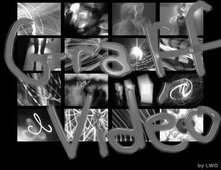 Graff video, verbindet Graffiti und Videokunst. Das Prinzip ist einfach. Die Video-Kamera wird wie eine ...
Submitted by Kristina on 12.12.2008
Vorheriger Artikel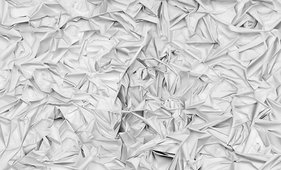 Fotografie
In dem Buch Arbeiten und Works werden die Fotostrecken der Künstlerin Christiane Feser aus Frankfurt gezeigt. Sie ...
Submitted by Kristina on 11.12.2008
in Books