Angelehnt an das Slanted Magazin #11 – The Revolution won't be set in Garamond wollen wir mit dem ersten Slanted Notizbuch eure Inspiration wecken und euch Platz für (Typo-)Skizzen und Notizen bieten.
Gestaltungsmerkmale des gelben Notebooks sind der gelbe Leineneinband und die schwarze Titelprägung. Mit der eingearbeiteten Froschtasche im Nachsatz, habt ihr auch kleinteilige Zettel und Visitenkarten im Griff. Mit dem schwarzen Lesezeichen kommt ihr sofort ans Ziel. Und natürlich ist auch ein farblich abgestimmtes Gummiband ein Muss. Die Innenseiten bestehen aus hochwertigem Munken Pure Papier in schweren 150 g/qm und sind mit einem dezenten Punktraster versehen.
Der Titel "The Revolution won't be set in Garamond" basiert auf einem Essay von Alexander Negrelli und wurde in der Schrift ZHdK gesetzt.
Das von Brandbook.de gefertigte Notizbuch ist auf 200 Stück limitiert.
Slanted Notebook
The Revolution won't be set in Garamond
Umfang: 160 Seiten
Format: 17 x 23 cm
Papier: Munken Pure, 150 g/qm
Raster: Punktraster
Specials: Froschtasche im Nachsatz, Lesezeichen, Gummiband
Preis: € 8,50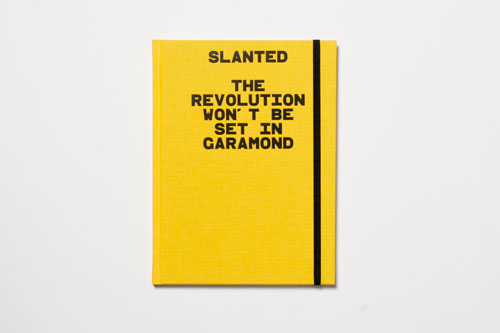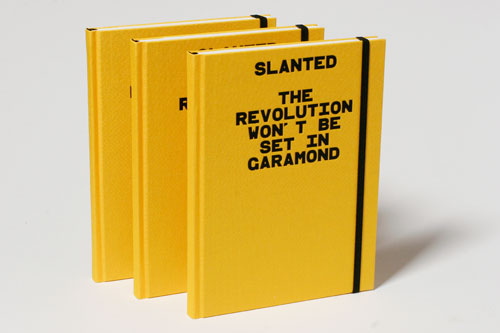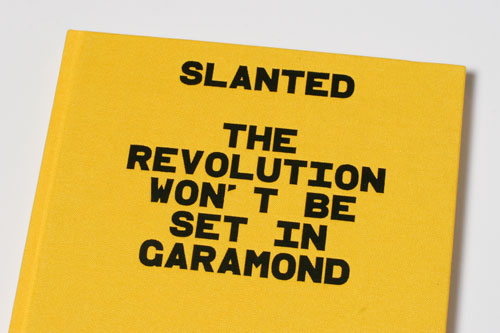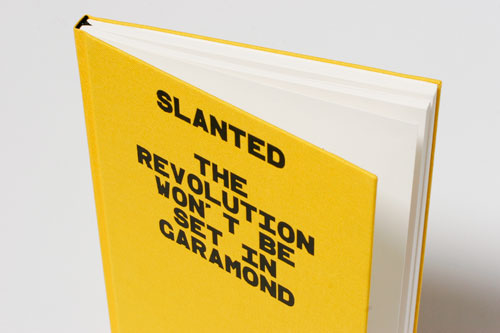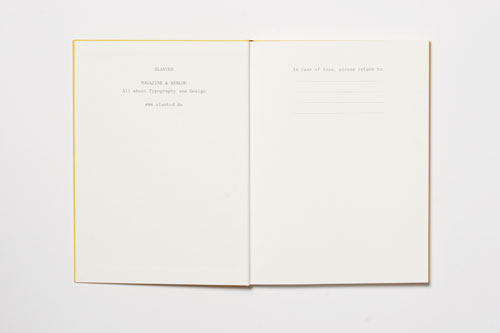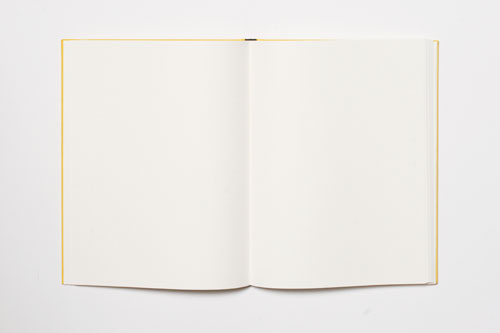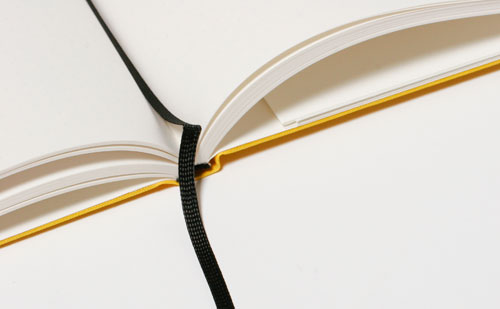 Verwandter Artikel
Nächster Artikel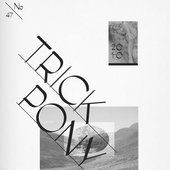 Trick Pony von Johannes König (Art Director bei Melville Brand Design) ist ein Schriftbastard, der Charakterzüge ...
Submitted by Vreni on 10.02.2011
Vorheriger Artikel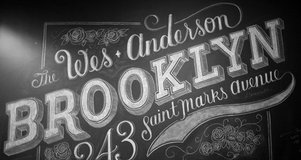 Kreidekunst von Dana Tanamachi
Die Designerin Dana Tanamachi aus New York verwirklicht sich, neben ihrer Arbeit bei Louise Fili Ltd, mit großen und ...
Submitted by Julian Mueller on 08.02.2011