Tracey Emin ist bekannt für ihre typographischen Bekenntnisse im Patchwork-Style. Nun wird aus Kunst Kommerz: zu sehen bei dem französischem Taschenhersteller Longchamp (www.longchamp.com). Finde ich klasse, allerdings würde ich mir andere Botschaften wünschen (z.B. I fucked George Bush. Believe me!). Kann mir jemand verraten was "seni servi yorum yahabebe mon sherie" heißen soll? (Chris, ich weiß schon, du wirst es mir gleich sagen...)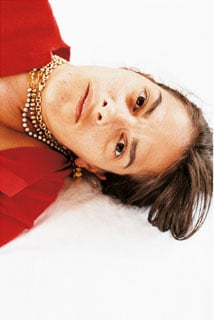 No Chance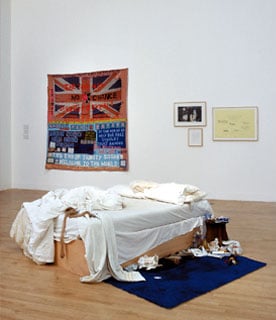 My Bed Work, 1998.Mattress, linen, pillows, rope, various memorbilia 79x211x234 cm.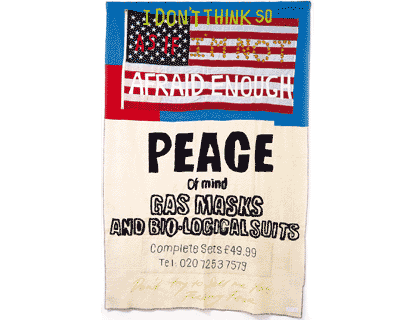 Don't Try to Sell Me Your Fucking Fear, 2002.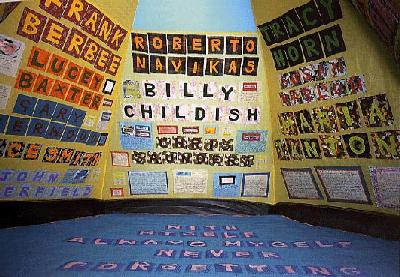 Everyone I Have Ever Slept With (interior)1995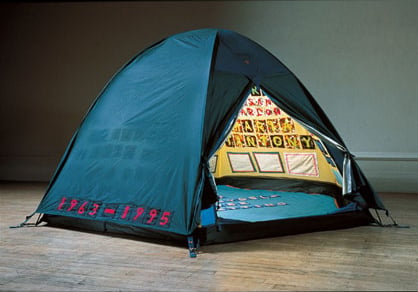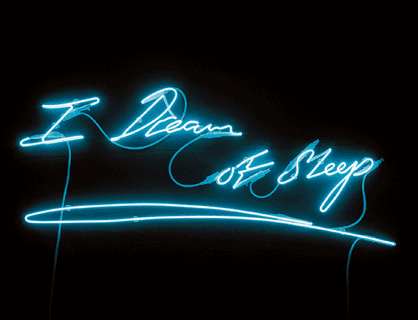 I Dream of Sleep, 2002. Blue neon 67.1 x 169.9 cm.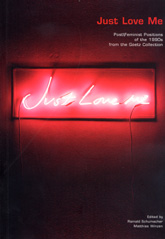 Just Love Me
Verwandter Artikel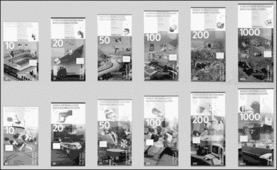 Vortrag in Basel
André Baldinger, geboren 1963, Diplom als typographischer Gestalter (bei H.R. Bosshard), NDS in ...
Submitted by Wolfgang on 18.04.2006
in Exhibitions
Nächster Artikel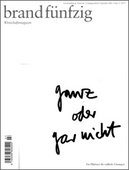 Die fünfzigste
Aktuelle Ausgabe + Poster (100 x 70 cm, 10 Euro plus 4,30 Versand) Zuerst gab es Econy. Dann kam Brand Eins. Auch ...
Submitted by lars on 03.09.2004
Vorheriger Artikel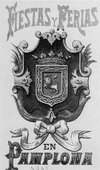 Stierkampf-Plakate
Feria de San Fermin en Pamplona 1881-2004 Ich habe in meiner Diplomarbeit ein Buch über Stierkampf gestaltet. Bei ...
Submitted by lars on 30.08.2004
in Design 8 comments