Der Typeface Catalog beinhaltet die drei Bibliotheken von Monotype, Linotype und ITC und zeigt die aktuelle Bandbreite von OpenType Schriften. Eine Schrift am Rechner auszuwählen ist zwar ohne Weiteres möglich, aber die wahre Qualität einer Druckschrift zeigt sich eben erst im Druck – mit diesem Buch kein Problem.
Auch wenn das Buch auf den ersten Blick wie ein Wälzer aussieht, liegt es angenehm leicht in der Hand und lässt sich gut durchblättern. Aufgeteilt In Serif, Sans Serif, Script, Display, Blackletter, Symbols und Cyrillic ist es sehr übersichtlich gestaltet. Es sind wirklich alle Schnitte einer Schrift abgebildet, zusätzlich ein kurzer Fließtext und Informationen über erhältliche Dateiformate. Der Anhang enthält ausserdem Erklärungen zu Zeichensätzen, Opentype-Funktionen, ein Glossar und natürlich ein Verzeichnis aller enthaltenen Schriften. Ein Must-Have für alle Schriftenliebhaber.
Typeface Catalog A–Z
Herausgeber: Monotype Imaging, Linotype GmbH, ITC
Veröffentlichung: Dezember 2010
Umfang: 576 Seiten
Format: 22 x 28,5 cm

Sprache: Deutsch, Englisch, Französisch

Specials: Hardcover
ISBN: 3-9810319-7-0

Preis: 49 Euro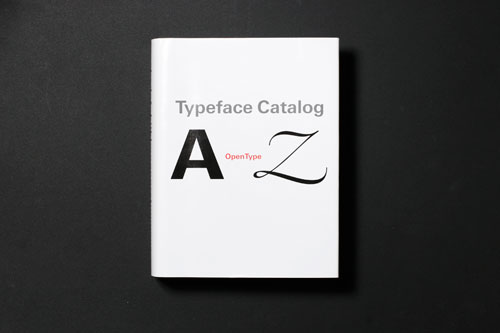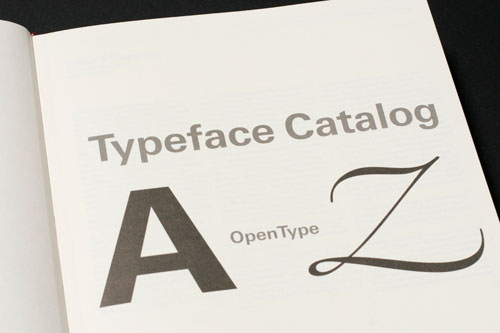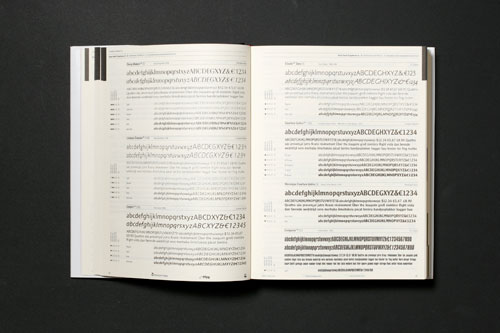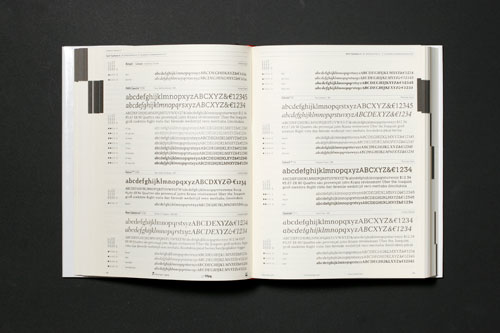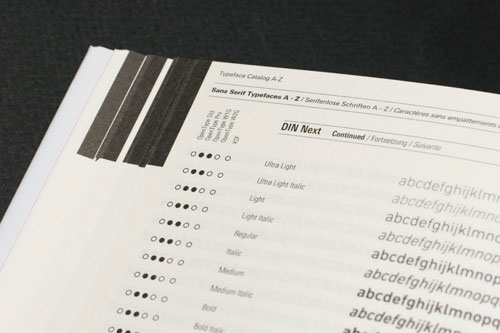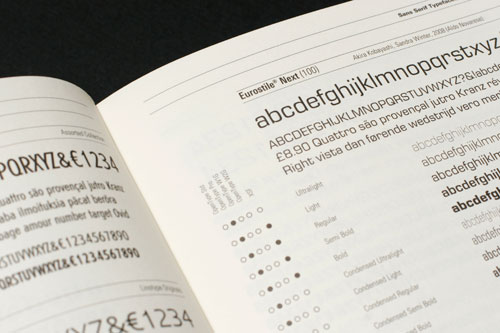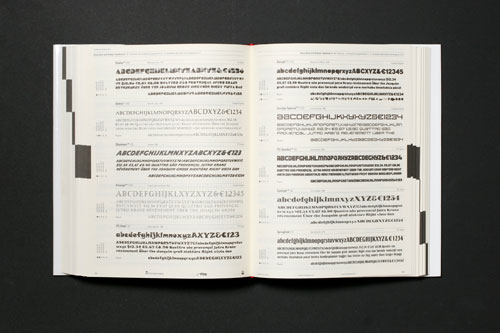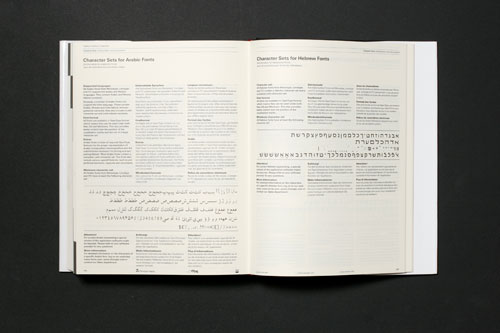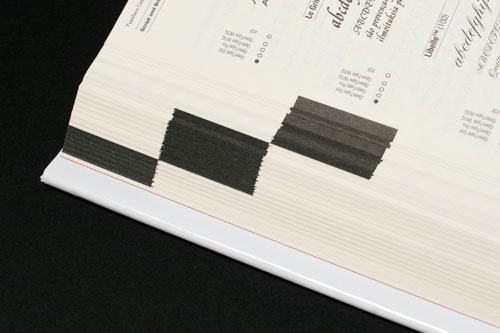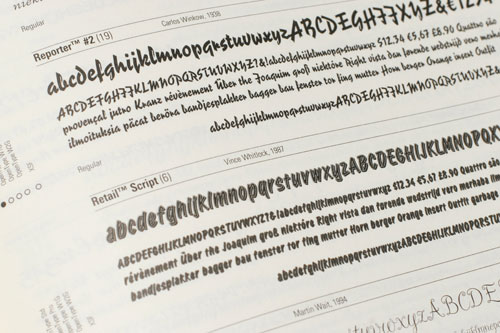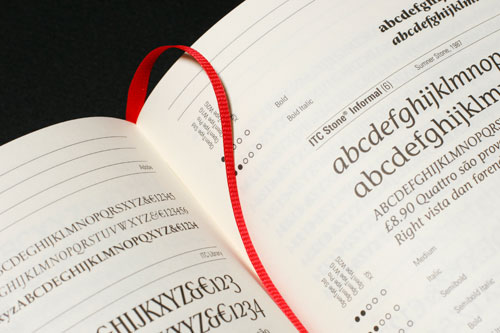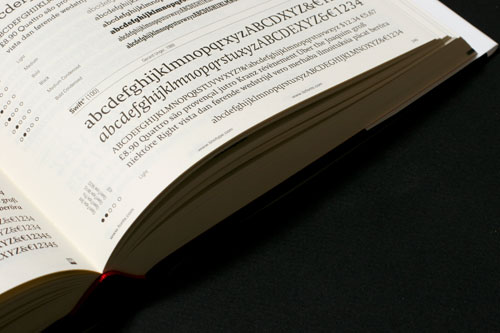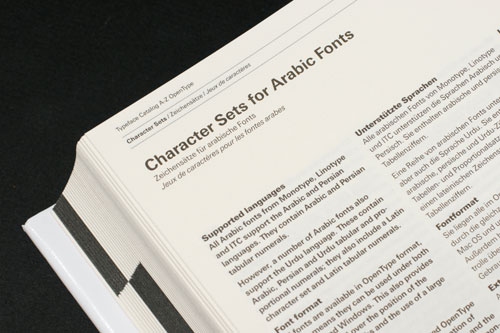 Verwandter Artikel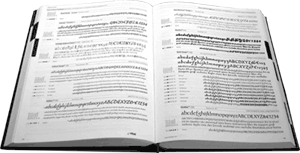 from LINOTYPE
Linotype's "Complete Typeface Catalog, A–Z" represents a new approach to specimen books for Linotype, taking a ...
Submitted by robertmichael on 11.02.2006
in Typefaces
Nächster Artikel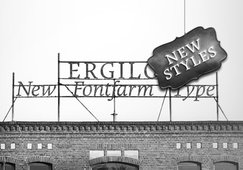 Neue Schnitte für die Antiqua von Fontfarm
Die Ergilo ist eine moderne Renaissance-Antiqua, die erst Ende letzten Jahres veröffentlicht wurde. Nun hat ...
Submitted by Lukas on 25.01.2011
Vorheriger Artikel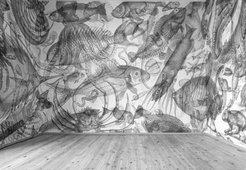 Eine Ausstellung im Direktorenhaus, Berlin
Carnovsky sind das Künstler-Duo Francesco Rugi and Silvia Quintanilla und RGB ist ihr aktuelles Projekt. ...
Submitted by Anna Maria on 24.01.2011
in Exhibitions