Am 16. Mai – also kurz vor der TYPO – sendet Typeradio live von der 10. Etage des "Haus des Reisens" am Berliner Alexanderplatz einen 16-stündigen Radiomarathon mit dem Titel "Sweet 16": Ein Countdown zur TYPO Berlin bei dem 16 internationale Designer, Künstler und Kreative wie Justus Oehler, Jonathan Meese oder Malcolm Garrett, die in irgendeiner Form mit Schriften und Design zu tun haben, interviewt werden.
In den letzten Jahren reiste Typeradio zu internationalen Designtreffen in Helsinki, Berlin, New York, Lissabon, Wien, San Francisco und Bologna um Designer zu treffen und sich mit ihnen zu unterhalten.
Und das Beste: Der Eintritt ist frei. Das heißt, wer bereits am 16. Mai in Berlin ist, ist eingeladen in den 10. Stock des Haus des Reisens zu kommen. Alle anderen können die Session übers Internet verfolgen.
"Type is speech on paper.
Typeradio is speech on type."
Weitere Informationen gibt's auf:
www.typeradio.org
Verwandter Artikel

now broadcasting from Helsinki
Typeradio ist wieder on air! Von heute, dem 16. September an, für die nächsten drei Tage. »We will be ...
Submitted by Angi on 16.09.2005
Nächster Artikel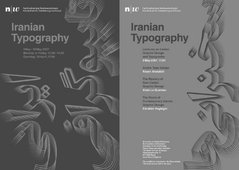 Iranian Typography at Basel School of Design
Iran sorgt aktuell immer wieder für Negativ-Schlagzeilen. Atomkonflikt, Israel-Politik, Holocaust-Debatte – die ...
Submitted by Wolfgang on 30.04.2007
Vorheriger Artikel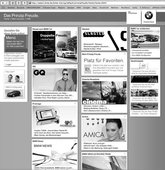 Einbindung von RSS-Feeds
BMW kam auf uns zu und hat gefragt, ob sie SLANTED-RSS-Feeds für ihre neue BMW-Lifestyle-Plattform "Das Prinzip ...
Submitted by Tanja on 27.04.2007