Die ganz im Zeichen der Musik stehende TYPO Berlin 2007 wirft immer größere Schatten voraus. So kann man sich derzeit an der DVD der letzten Veranstaltung erfreuen, die man als glücklicher Besucher zugeschickt bekam, die man aber auch bekommen kann, wenn man nicht zu dieser Personengruppe gehört. Ein kleiner Restbestand soll wohl noch im Lager auf seine Bestimmung warten. Desweiteren wurden auch schon die ersten Sprecher für den 17. bis 19. Mai 2007 bekanntgegeben. Definitiv zugesagt haben demnach bisher: Clive Bruton, Lutz Hackenberg, Markus Hanzer, Kim Hiorthøy, House Industries, Richard Kegler, Yang Liu, Horst Moser, Sander Neijnens, Hans Reichelt, Moritz »mo.« Sauer, Piet Schreuders, Henry Steinhau, Niklaus Troxler, Frank Westermann und Werner J. Wolff.
Bis zum 31. Dezember 2006 gibt es die TYPO-Tickets übrigens noch vergünstigt. Für Profis kosten die drei Tage 445,- Euro und für Studierende 200,- Euro. Auf jeden Fall sollte man sich den Newsletter bestellen, um auf dem Laufenden zu bleiben. Ich selbst kann den Frühling kaum noch erwarten …
Verwandter Artikel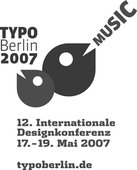 Wer von Euch geht hin?
Noch zwei Wochen bis zur Typo Berlin 2007. Das Programm steht, die Sprecherliste ist wie immer hochkarätig. Wer ...
Submitted by Boris on 04.05.2007
Nächster Artikel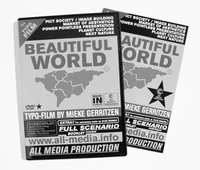 TYPO-FILM
Mieke Gerritzen is one of the most relevant Dutch Graphic Designers. Beautiful World speaks about the society and ...
Submitted by jesuismonreve on 13.12.2006
in Design 3 comments
Vorheriger Artikel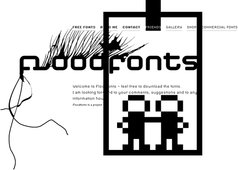 Neue Website
Pressemeldung: Floodfonts wird schöner, größer, mehr! Seit kurzem ist die neue Floodfonts Website online. Das ...
Submitted by Boris on 12.12.2006