Eigentlich sollte Gerrit Noordzij persönlich einen Vortrag auf der diesjährigen TYPO halten. Aus gesundheitlichen Gründen konnte dies leider nicht geschehen. Nichtsdestotrotz haben sich Jürgen Siebert und Erik van Blokland mit einer Tafel im Gepäck auf den Weg gemacht, um das Urgestein der niederländischen Schriftlehre in Hattem nahe dem Ijsselmeer zu interviewen.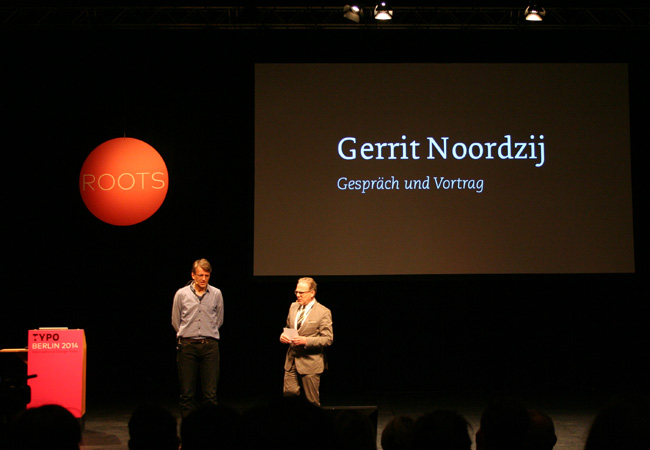 Im ersten Teil des halbstündigen Videos referierte Noordzij über die Herkunft von Schrift, passend zum Thema der diesjährigen TYPO – Roots. »Wenn wir uns fragen, wo wir jetzt sind, müssen wir erst wissen, woher wir kommen. Alles was von Menschen gemacht wird, sind Artefakte. Der Anfang ist ein Werkzeug, für die Schrift ist es die Breitfeder.« Von dort aus beschrieb Gerrit Noordzij den Weg von einzelnen Zeichen über die Schrift zur Sprache.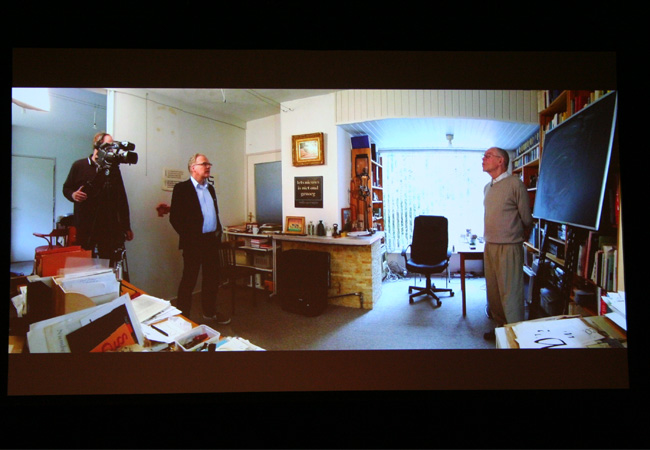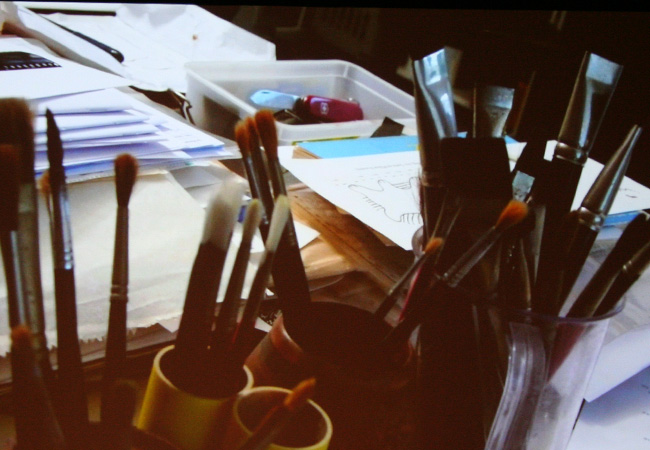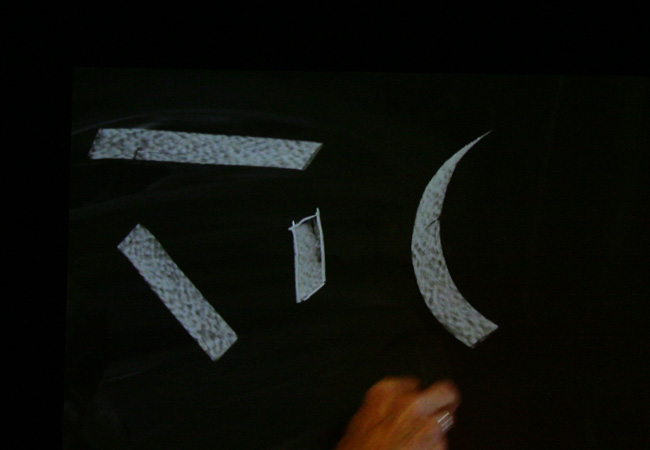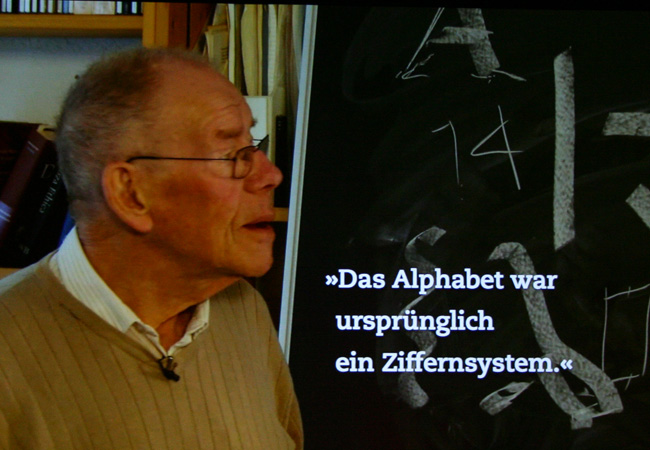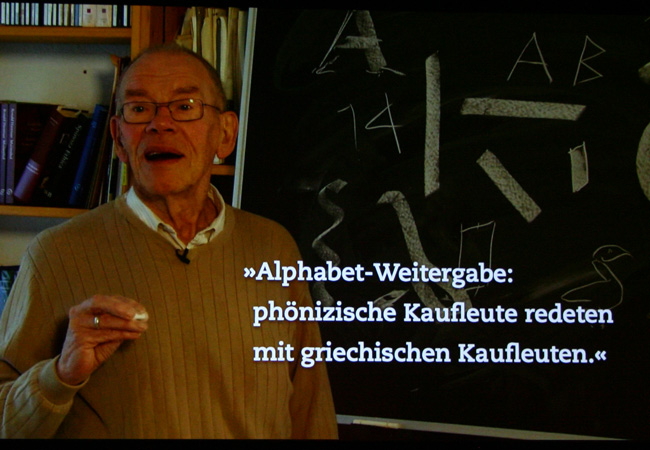 Im zweiten Teil des Videos beantwortete er Fragen u.a. zur Entwicklung der Hand- und Druckschrift in der heutigen Zeit. Auf die Frage, was er Studienanfängern mit auf den Weg geben würde, antwortet er, dass man das wichtigste schon könne. Einen Fleck machen, man müsse nur noch lernen diesen zu manipulieren – Das ist Gestaltung.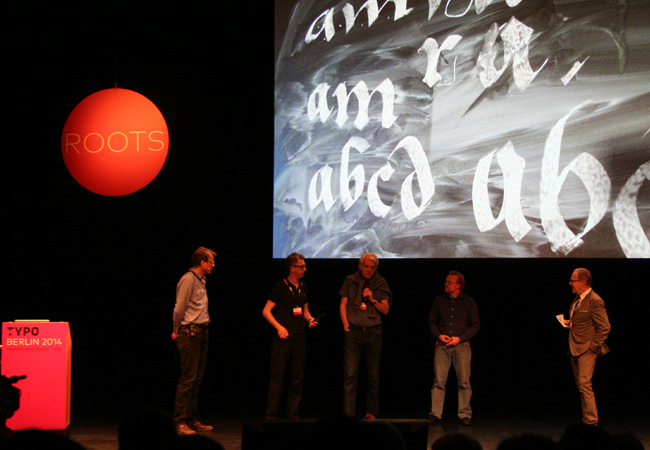 Am Ende des Vortags kamen noch Alumni von Gerrit Noordzij zu Wort: Albert Jan Pool, Petr van Blokland, Erik van Blokland und Paul van der Laan.
Verwandter Artikel

Typo durch Strichmodifikation
Joshua Koomen ist Student an der Royal Academy of Arts in Den Haag und hat die Software Haagse Letters entwickelt, ...
Submitted by Julia on 28.06.2010
Nächster Artikel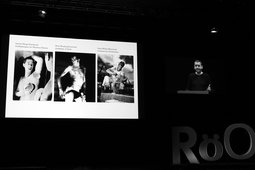 From ABC to CD – Die neue visuelle Identität des Bauhaus-Archivs Berlin
Sascha Lobe, Gründer und Kopf des Krativstudios L2M3 und Dozent an der HfG Offenbach mit Studienschwerpunkt ...
Submitted by Christiana Teufel on 16.05.2014
in Events, Typo Berlin
Vorheriger Artikel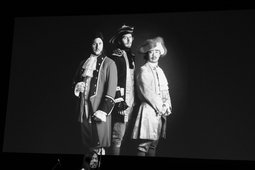 Feinde machen, Freunde finden: Inspiration zum kreativen Unternehmertum
Herrlich laut, schrill, witzig, selbstbewusst, und sie sind sich selbst für keine Pointe zu schade, wer SNASK auf ...
Submitted by Carmen on 16.05.2014
in Typo Berlin