Die vierte Ausgabe in der Reihe Typopassage (Grafikbüro bauer – konzept und gestaltung in Zusammenarbeit mit dem quartier 21 MQ Wien) lädt das Büro Hi Visuelle Gestaltung (Luzern/CH) ein, die Passage und die begleitende Publikation zu gestalten.
Am 13. Mai fand die Vernissage statt. Bis Oktober 2011 kann man sich noch täglich rund um die Uhr im MuseumsQuartier Wien, genauer im Durchgang zwischen Hof 1 und Hof 2, von den Arbeiten der Schweizer inspirieren lassen. – Den Katalog zur Ausstellung stellen wir heute vor.
Claudio Barandun und Megi Zumstein, ausgebildet als Grafik-Designer und Schriftenmalerin führen ihre Arbeitsansätze in einem gestalterischen Ping-Pong zusammen und arbeiten in starker Einheit an Editorial Designs für verschiedene Kulturinstitutionen, Schriftgestaltungen, Plakate und Signaletikkonzepten. Inspiriert durch haptische Komponenten, gilt ihr Interesse den dramaturgischen und szenografischen Möglichkeiten der bearbeiteten Themen.
Typopassage 4
Hi Visuelle Gestaltung
Gestaltung: Hi & bauer – konzept und gestaltung
Herausgeber: Erwin K. Bauer
Verlag: Schlebrügge Editors
Veröffentlichung: Mai 2011
Umfang: 72 Seiten
Format: 14 x 15,5 cm
Sprache: Deutsch, Englisch
ISBN-13: 978-3851601992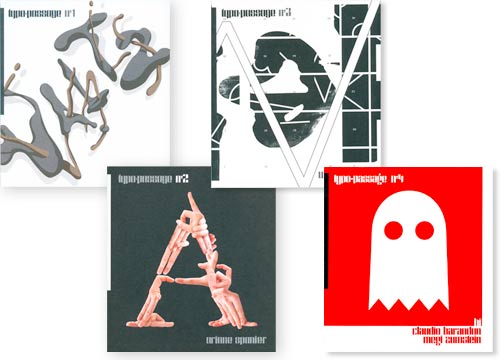 Ebenfalls im Shop erhältlich: alle bisher erschienenen Ausgaben zum Special-Preis.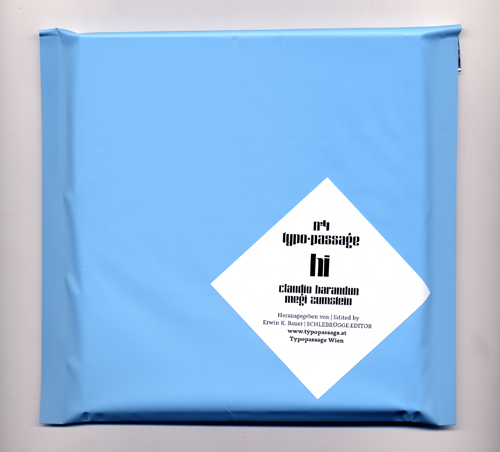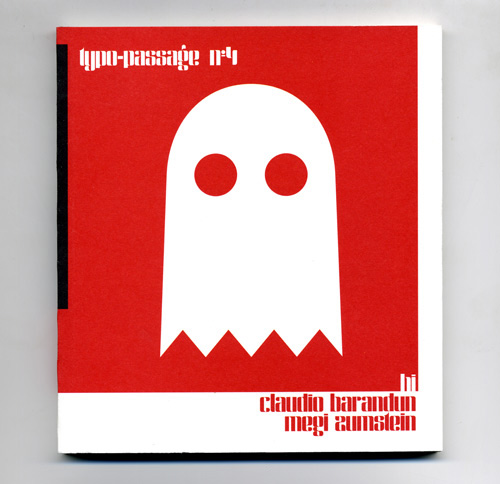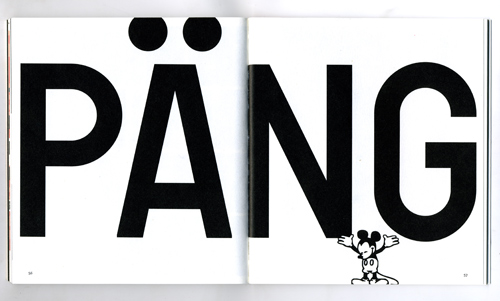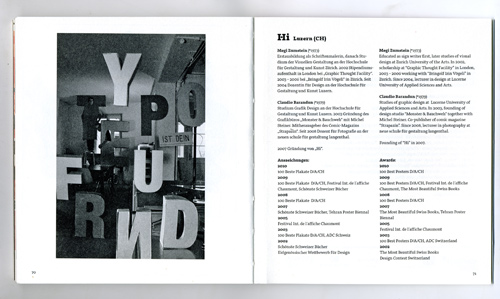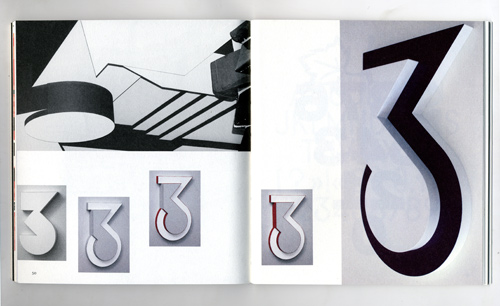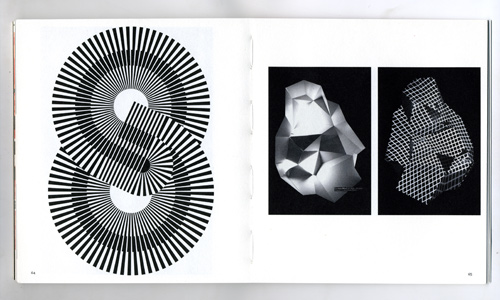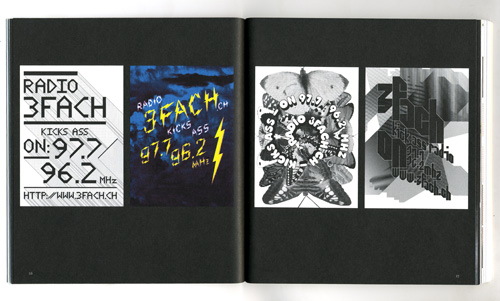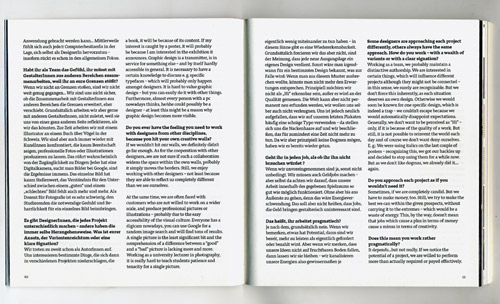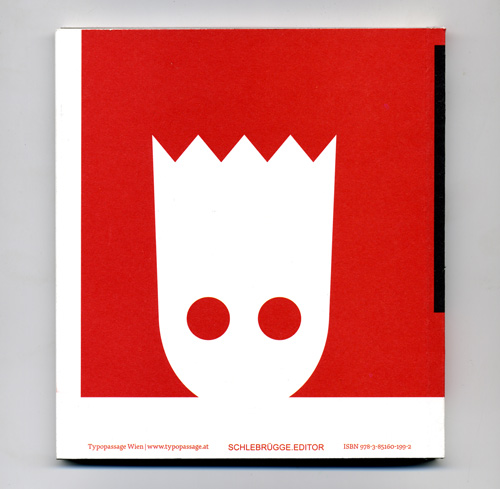 Verwandter Artikel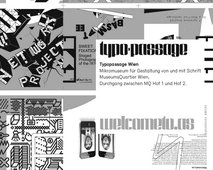 Alle Publikationen ab sofort auch in unserem Shop!
Am 26. November öffnete bereits die dritte Typopassage im Durchgang am Museumsquartier Wien. Dieses Mal on Display: ...
Submitted by Julia on 13.12.2010
in Books, Design, Exhibitions
Nächster Artikel
Online-Tool zum gemeinsamen Schriftentwerfen
Élise Gay und Kévin Donnot haben während eines Workshops mit dem niederländischen Studio Catalogtree an der School ...
Submitted by Julia on 08.06.2011
Vorheriger Artikel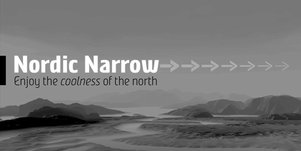 René Verkaart neuste Veröffentlichung
René Verkaart hat gerade unter dem Slogan "Enjoy the coolness of the north" eine neue Text-Schrift bei Characters ...
Submitted by Julian Mueller on 08.06.2011