Jetzt ist Versus da!!!
Ab heute steht Versus zumindest in Deutschland in ausgewählten Geschäften zur Verfügung, der Rest der Welt folgt. Termin wird noch bekannt gegeben.
Für alle die nicht warten wollen:
Versus lässt sich direkt bei MAGMA bestellen, oder bei dem Gestalten Verlag
Für Grafik- bzw. Typointeressierte ein Muß. Geliefert wird mit 70 Fonts zum freien Layouten. Viel Spaß damit!

Verwandter Artikel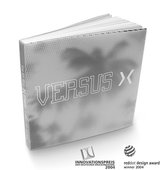 red dot award: Communication design 2004
Soeben ist die Nachricht eingetroffen: VERSUS ist nach dem Innovationspreis der deutschen Druckindustrie 2004 mit ...
Submitted by lars on 22.07.2004
in Books 12 comments
Nächster Artikel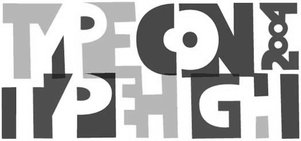 presented by The Society of Typographic Aficionados
Eine Reise durch Vergangenheit und Zukunft der Typografie - Neue Indie-Fonts, experimentelles Drucken, Type Design, ...
Submitted by Nina on 16.03.2004
in Exhibitions, Typefaces