Non-verbal, The Royal Studio und Xesta Studio teilen sich ein wunderschönes Atelier (mit noch einigen anderen) auf der anderen Seite des Flusses fernab von Innenstadtlärm und Hektik in Porto. In Vila Nova de Gaia haben sie ein zweistöckiges Gebäude, das ihnen die Stadt für Workshops zur Verfügung gestellt hat. Jeder, der in diesem Gebäude arbeitet, trägt etwas dazu bei – We Came From Space, so der gemeinsame Name, unter dem sie alles Mögliche unterrichten. Das kann von Typografie, Siebdruck, Fotografie über Kalligrafie und Internetkurse für die örtlich ansässigen Jugendliche alles sein.
Bunt gemischt ist es hier, und manchmal arbeitet jeder für sich oder mal als Kollektiv mit 30 Leuten. Das macht den Charme des Ortes aus und so hat jeder seinen Platz gefunden. Non-verbal, die früher noch als Atelier Martino&Jaña arbeiten, sind zu viert und arbeiten sowohl für kleine als auch große Kunden. The Royal Studio wurde von João Castro gegründet, zusammen mit Ana Types Type arbeitet er aktuell an vielen Projekten für amerikanische Kunden. Xesta Studio ist Hugo Moura, der aus seinem Hobby Grafitti seinen Beruf gemacht hat – er ist Kalligraf und schrieb für uns live ein paar Zeilen.
Folgt unserer Reise in Bildern auf dem Slanted Blog und freut euch auf das neue Slanted Magazin über die Designszene Portugals, welches ihr bereits jetzt zum vergünstigten Preis vorbestellen könnt. Die Video-Interviews unserer Reise findet ihr zum Release der Ausgabe im Mai unter videos.slanted.de
Fotos: © Daniel Sommer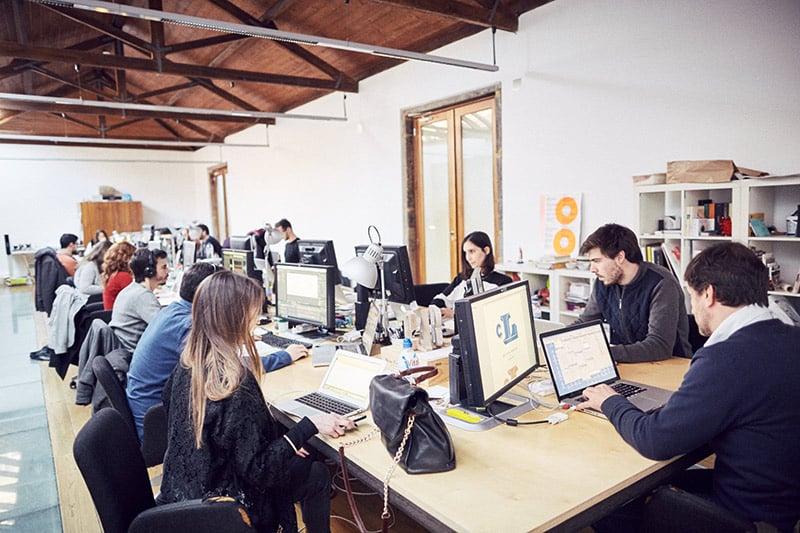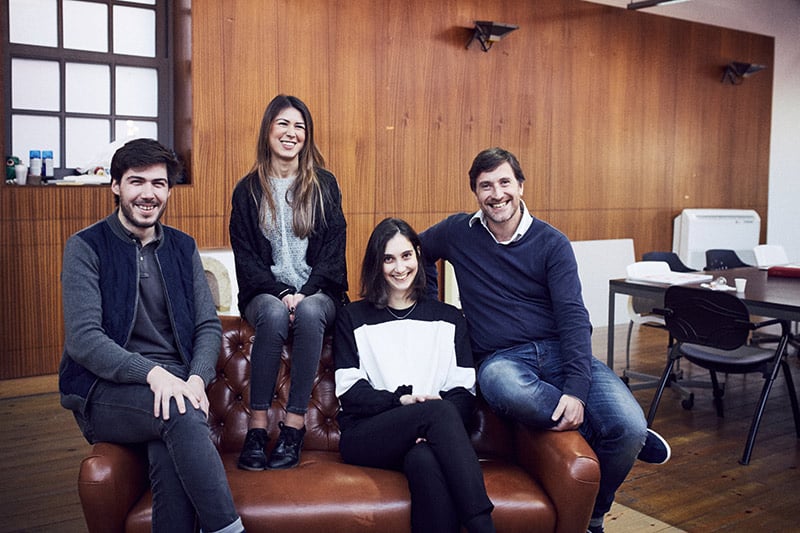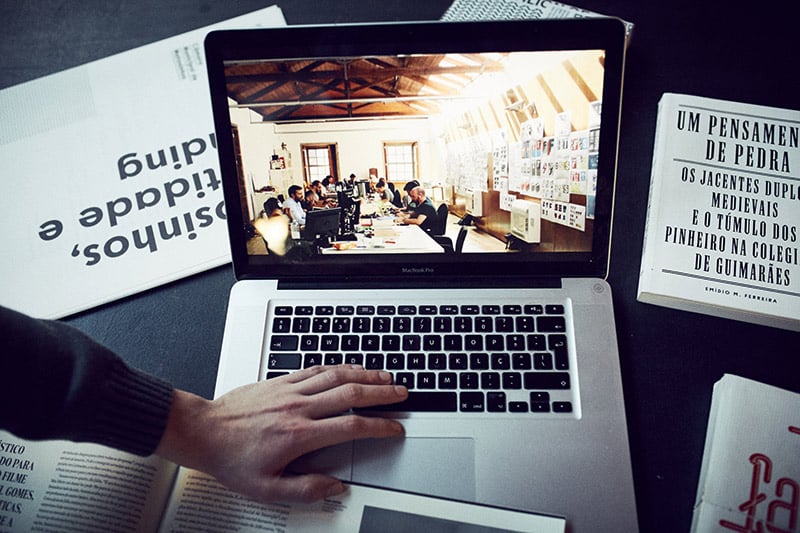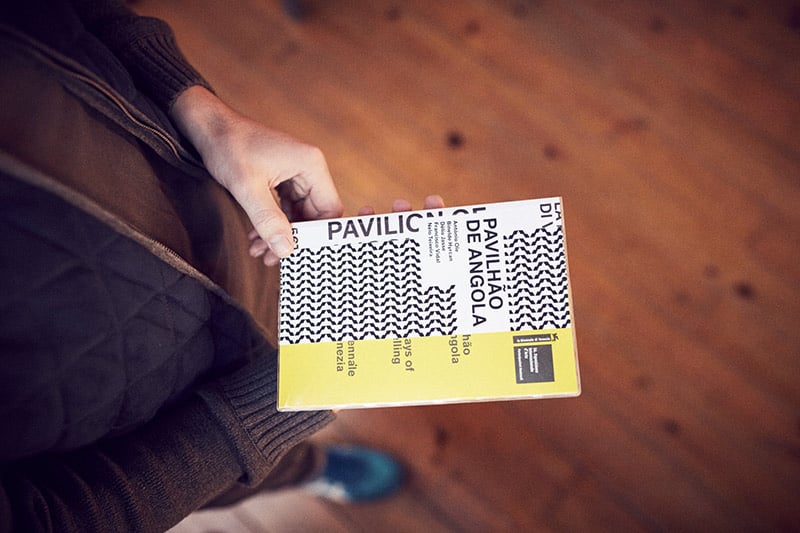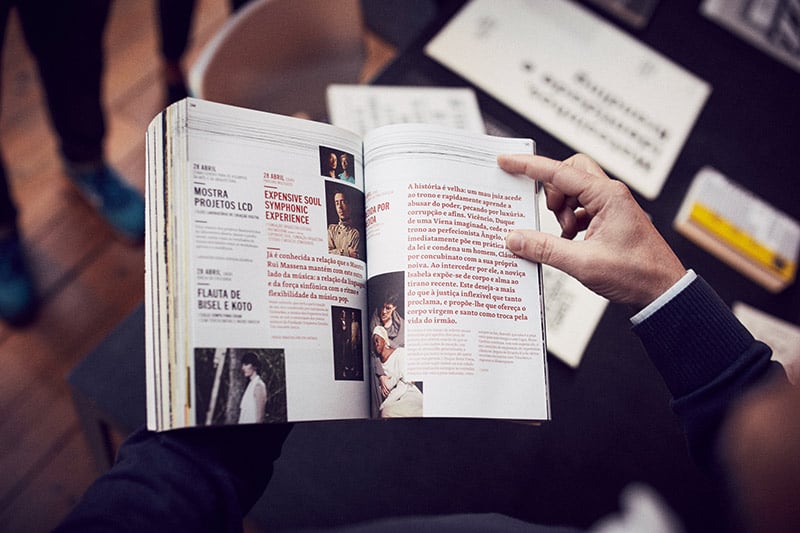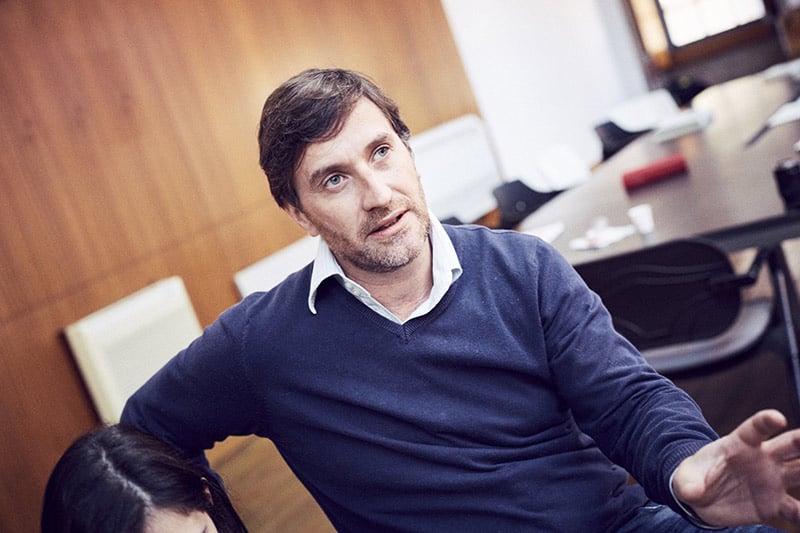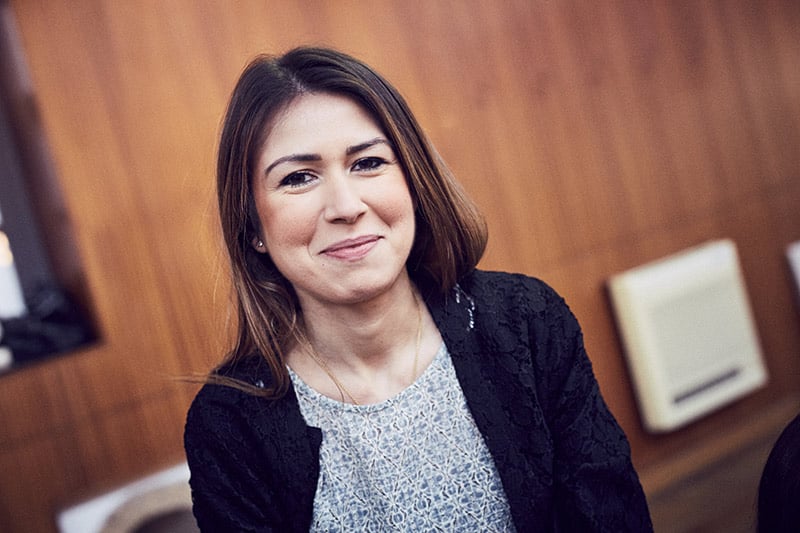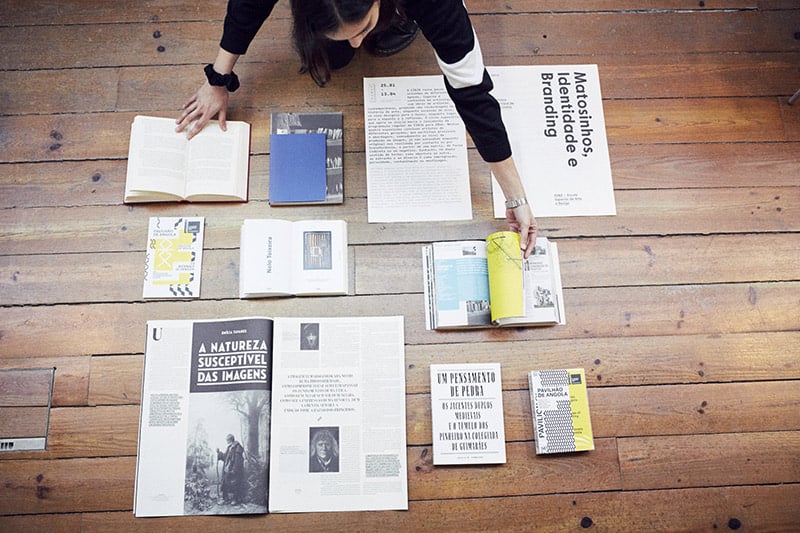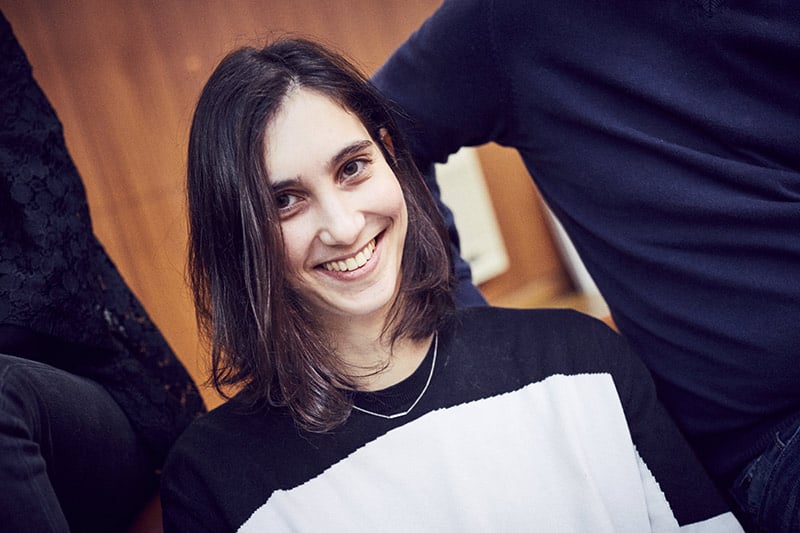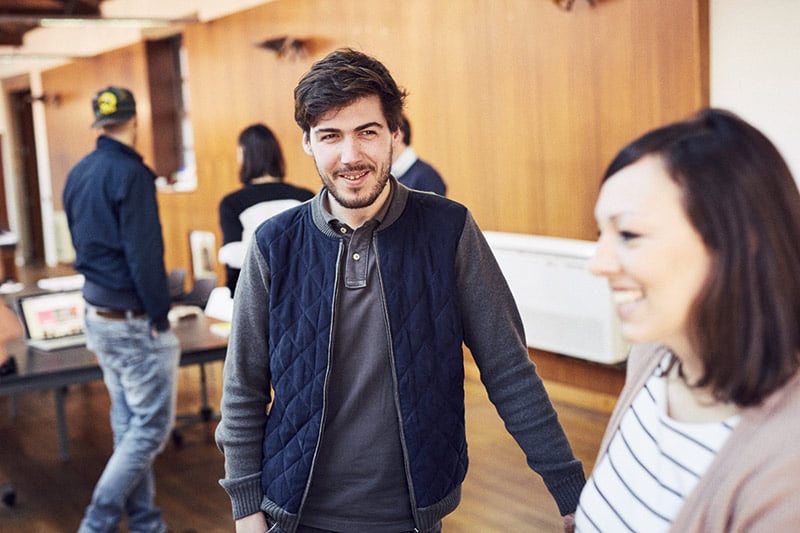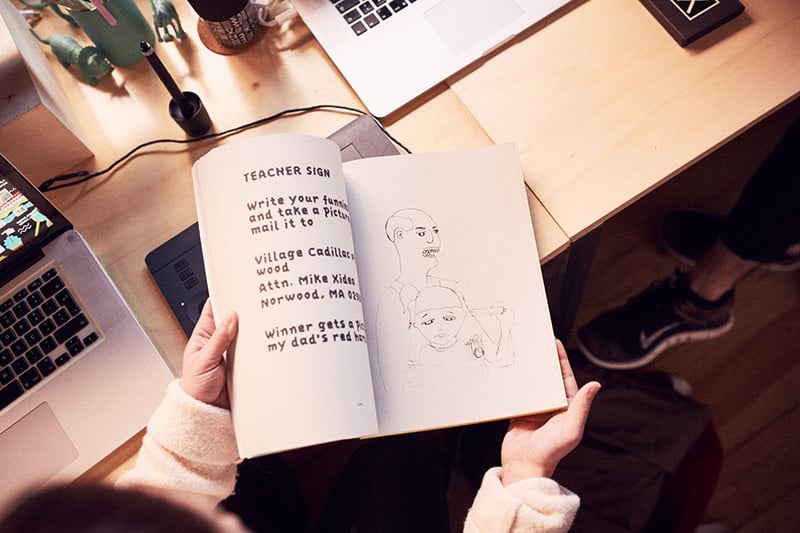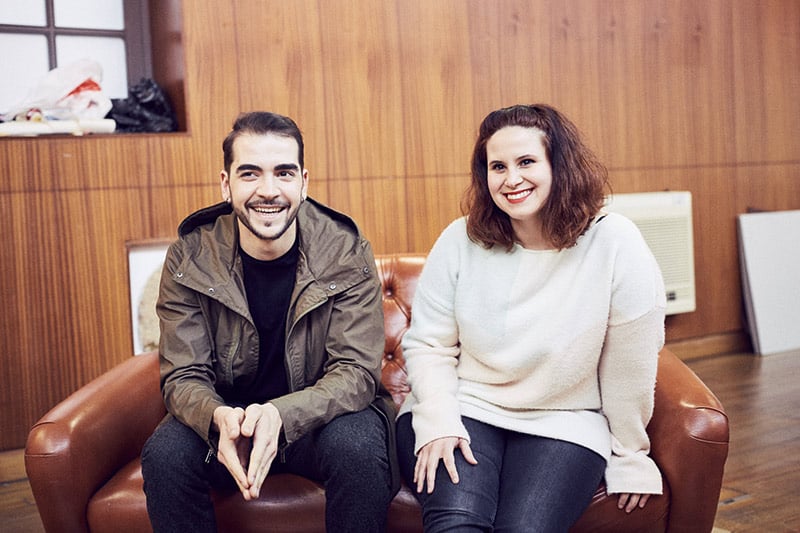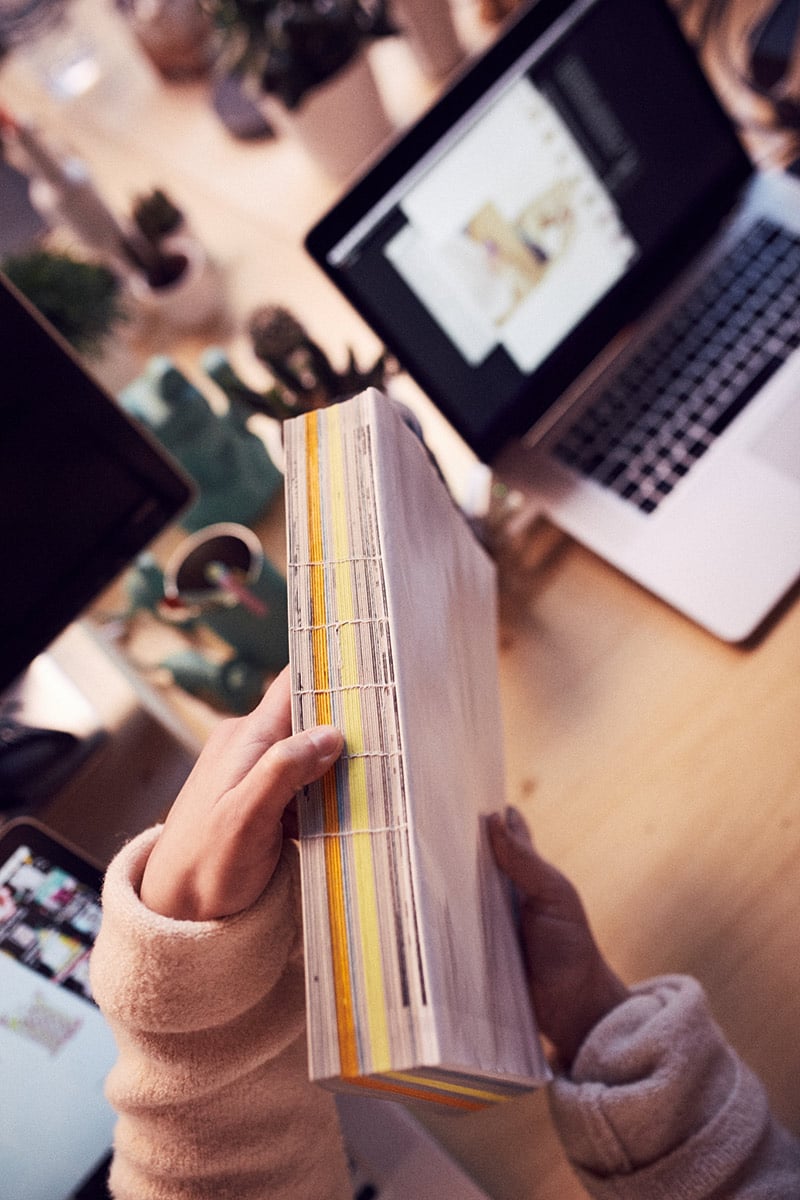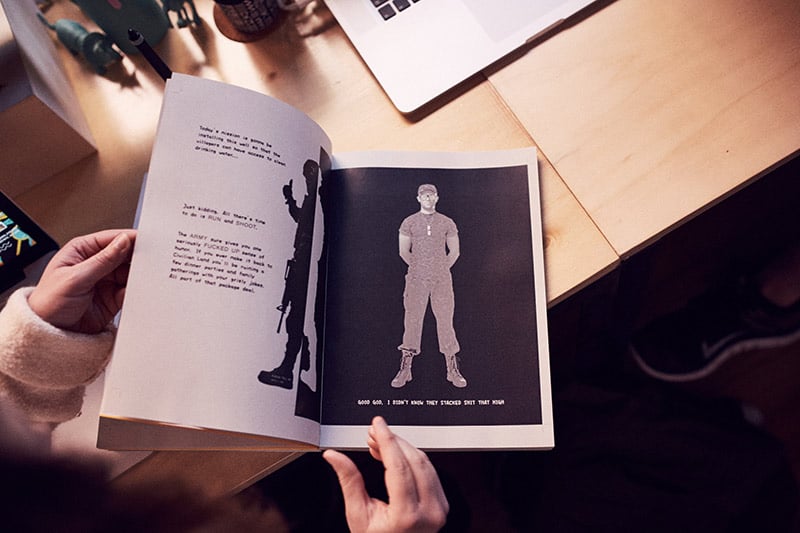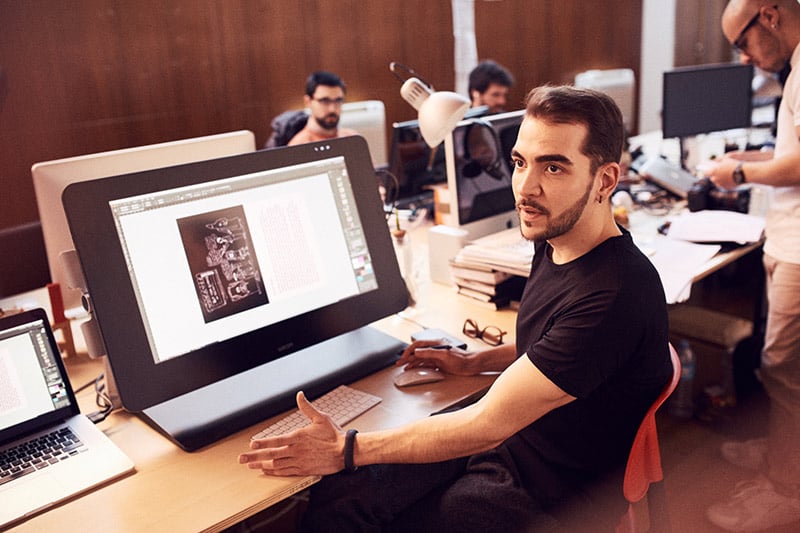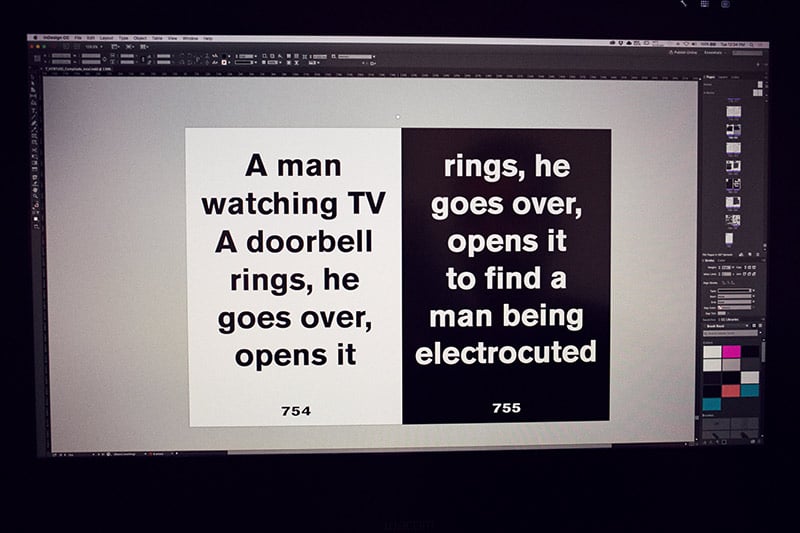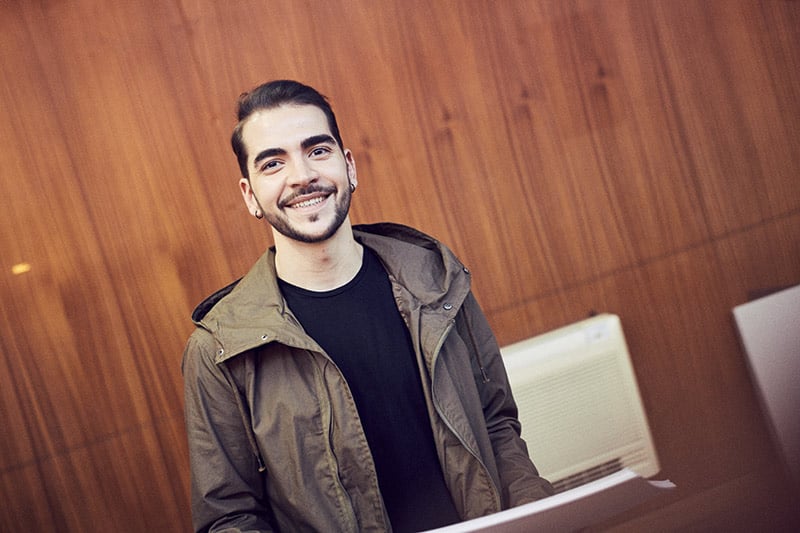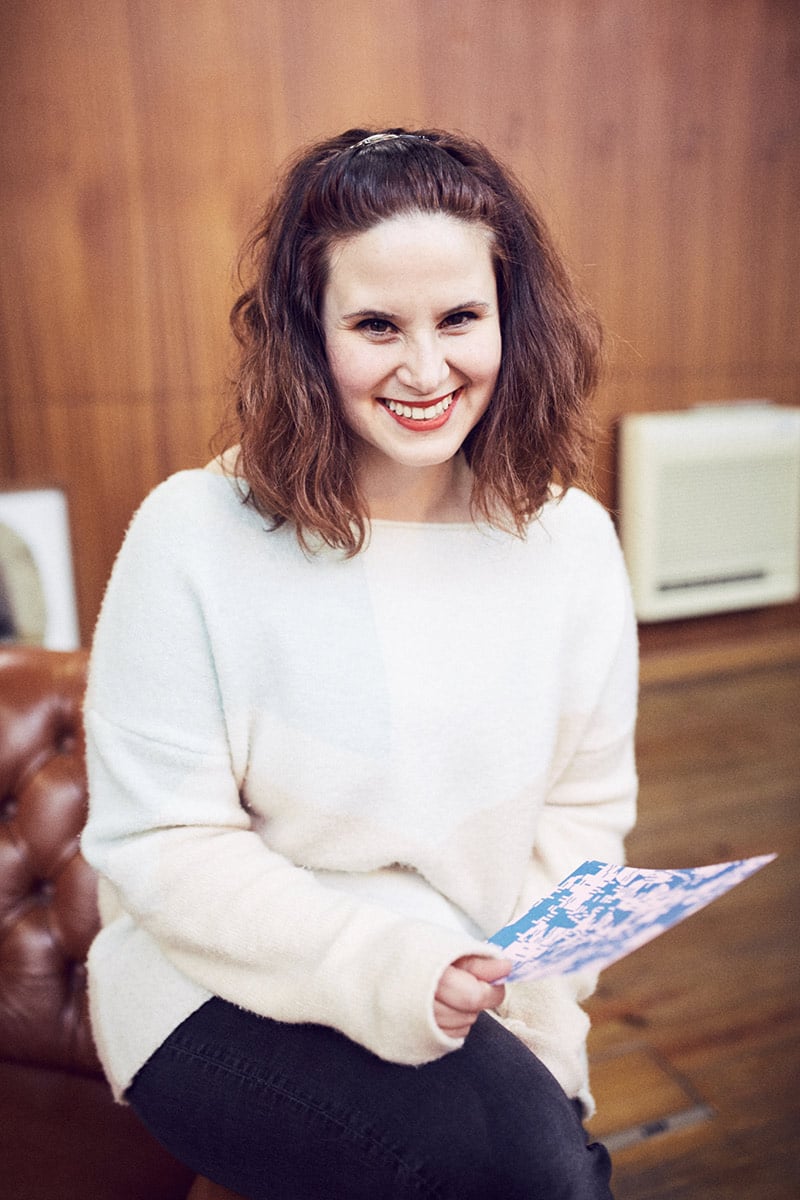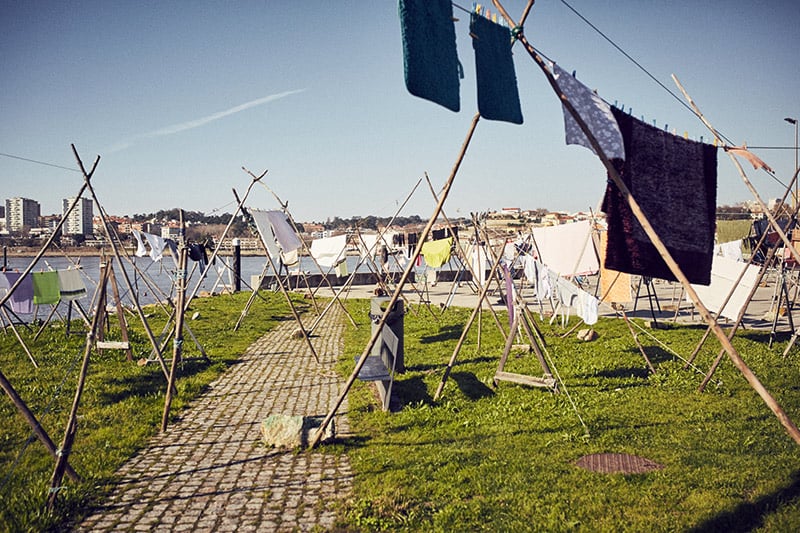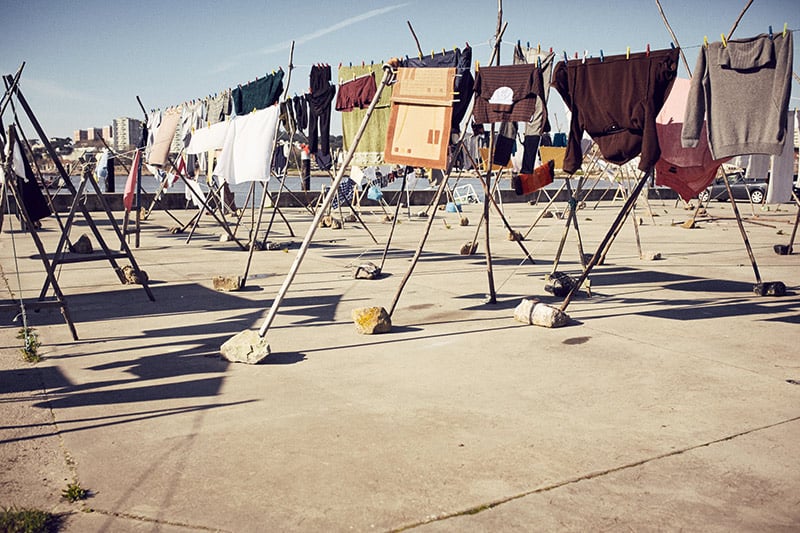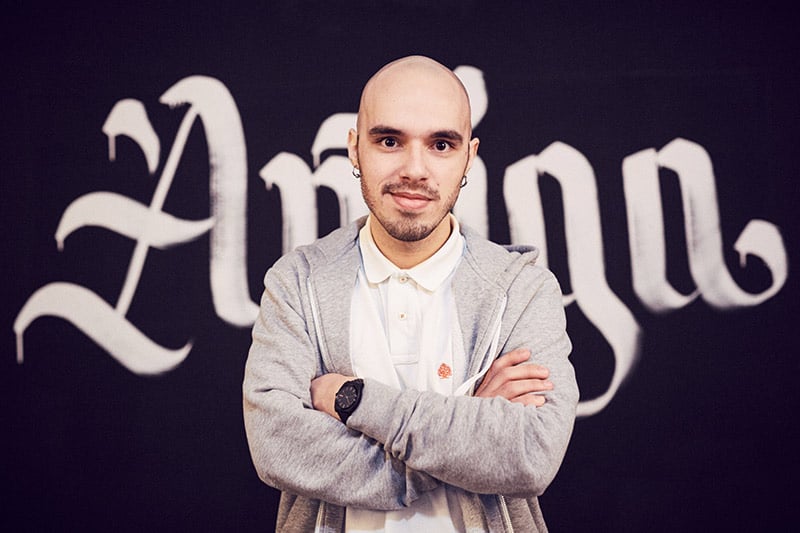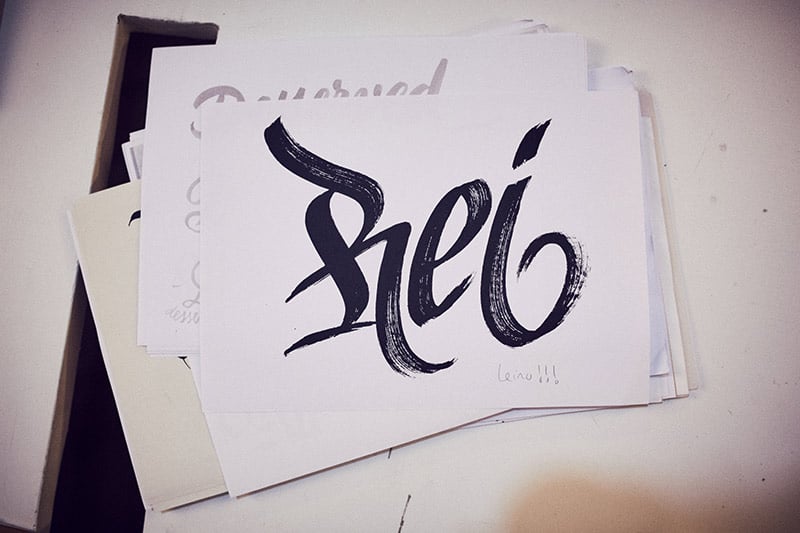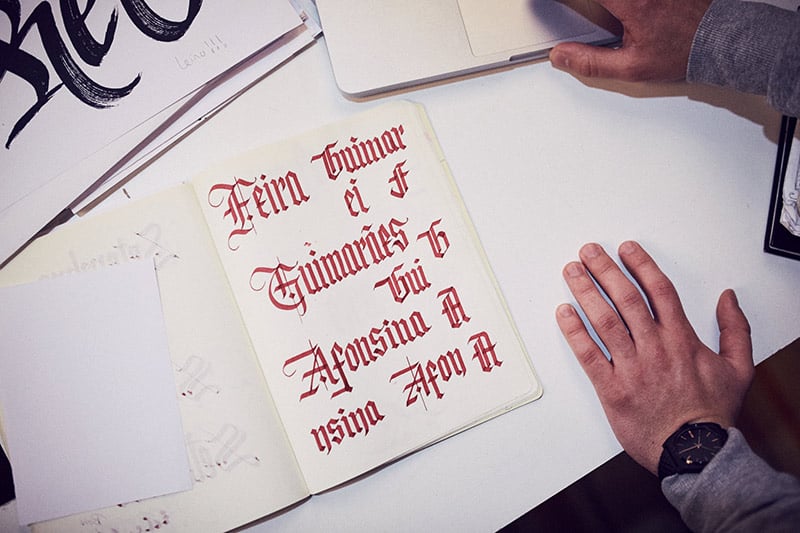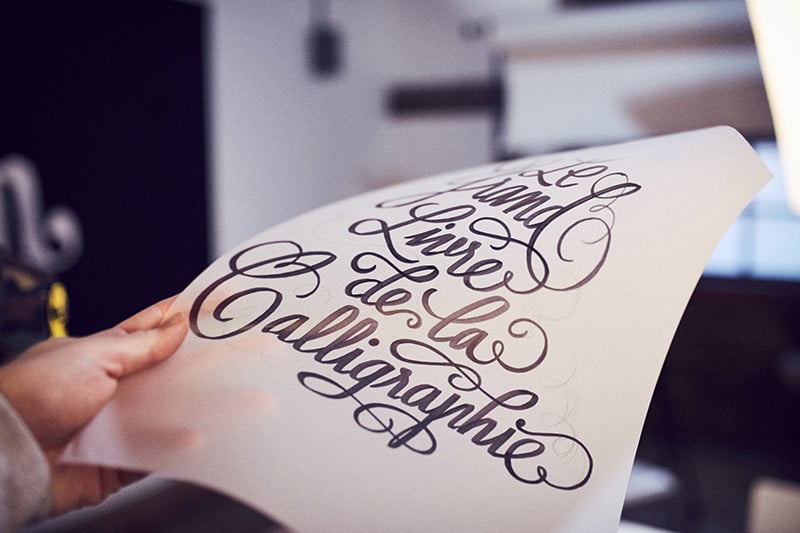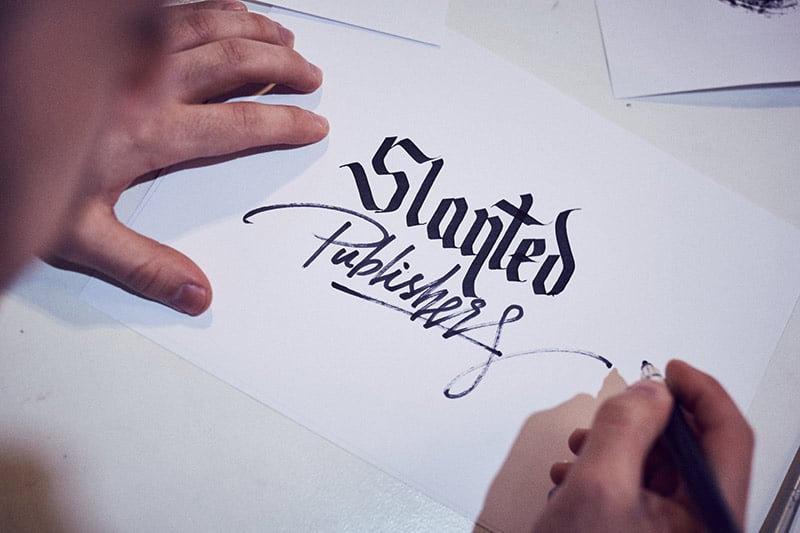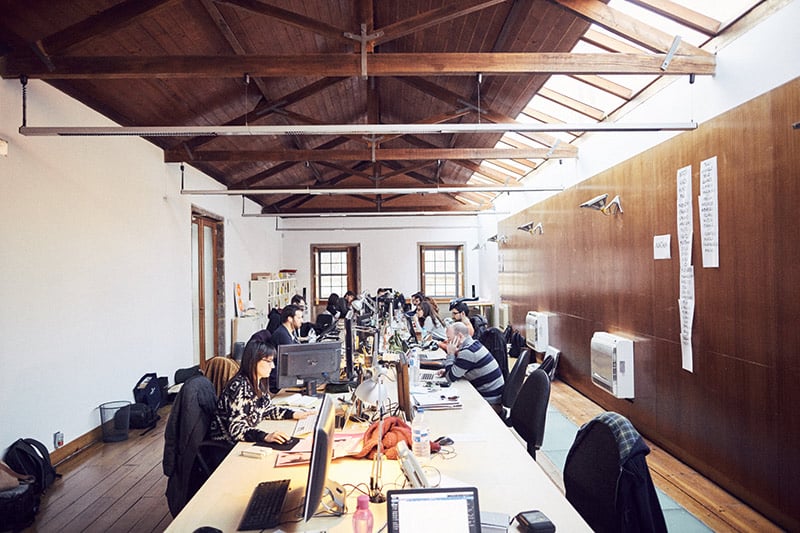 Verwandter Artikel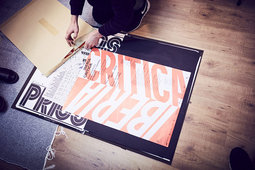 Meu Portugal meu amor
Sergio Alves ist noch sehr jung, aber seine Arbeiten wirken sehr durchdacht. In seinem Studio Atelier d'Alves, ...
Submitted by Julia on 11.03.2016
Nächster Artikel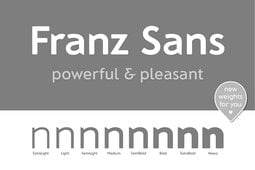 Die Franz Sans von Mona Franz, die wir euch schon 2014 im Rahmen ihrer Bachelorarbeit vorgestellt haben, ...
Submitted by Clara Weinreich on 24.03.2016
Vorheriger Artikel
Metapaper
Extrarough XXL heißt das neue Feinstpapier von Metapaper, welches gemeinsam mit der Handsiebdruckerei Kreuzberg ...
Submitted by Julia on 23.03.2016