Graphic Bird Watching veranstaltet auch dieses Jahr ein Graphic Design Walk, nach dem großen Erfolg im letzten Jahr. Dort werden internationale Designerinnen und ihre herausragenden Arbeiten präsentiert.Der Graphic Design Walk findet an zwei Tagen während des London Design Festivals zum Thema "Proportion" statt.
The theme for this year's exhibition is 'Proportion'. The showcase of work from leading female international creatives will double as a starting point for the walk which navigates 15 studios in the surrounding East London area. We aim to attract visitors from diverse backgrounds interested in meeting, visiting or working with designers.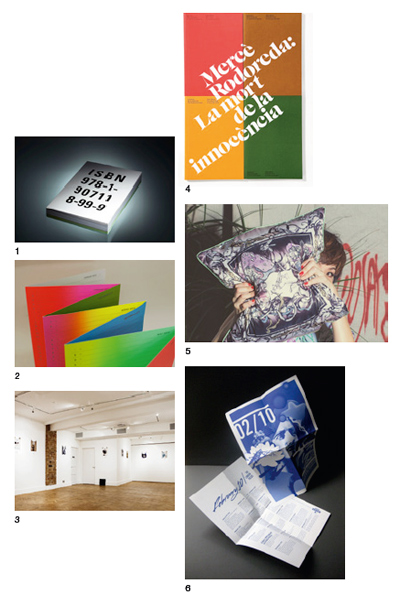 Designerinnen in der Austellung
Lara Assouadkhoury (UAE), Bianca Chang (Australia), Keetra Dean Dixon (USA), Julia Hasting (Switzerland), Yah-Leng Yu (Singapore), Anna Meyer (Germany), Kate Sclater (United Kingdom), Astrid Stavro (Spain) uvm.
Designerinnen beim Walk
Erin Peterson, Pomme Chan, Sabine Fasching, Trockenbrot, Mireille Fauchon, Emma Williams, Louise O'Reilly, Bianca Wendt, Emily Forgot uvm.
Termin
21–22 September 2012
Öffnungszeiten
Graphic Design Walk Friday, 21 September
10 am – 12.30 p.m. and 2 p.m. – 4.30 p.m.
Graphic Design Walk Saturday, 22 September
11 a.m. – 1.30 p.m. and 3 p.m. – 5.30 p.m.
Exhibition, 21–22 September 2012
10 a.m. – 6 p.m. (Admission is free)
Private View: Saturday, 22 September 2012
At 71A Gallery, 6 p.m. – 9 p.m.
Tickets
Graphic Design Walk Tickets kosten £10 (1 Tag) oder £15 (2 Tage) und können online erworben werden. Tagestickets können ebenfalls ab 10 Uhr in der Galerie für £10 erworben werden.
Ort
71A Gallery
71 Leonard Street
London, EC2A 4QS
www.graphicdesignwalk.com
www.londondesignfestival.com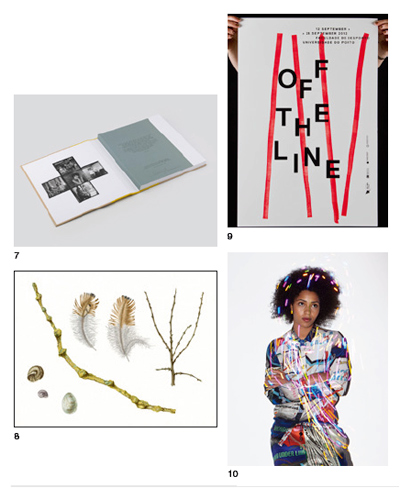 Abbildungen: (1) Sabina Fasching (2) Trockenbrot (3) 71A Gallery (photography by Louise Haywood-Scheifer) (4) Astrid Stavro (5) Pomme Chan (6) Emily Forgot (7) Bianca Wendt Studio (8) Louise O'Reilly (9) Marcia Novais (10) LBN Studio