Die Kunstformation und Musikband Apparatjik – bestehend aus Magne Furuholmen (A-ha), Guy Berryman (Coldplay), Jonas Bjerre (Mew) und Martin Terefe (Produzent) – publiziert regelmäßig das iPad Magazine "Apparatjik World". Interaktivität und Bewegtbilder machen den Reiz dieses Mediums aus. Es ermöglicht der Band unzählige Ebenen zu öffnen und darin Inhalte zu überlagern. Die Frage, die sich Markus Lange und Falko Walter mit der Band stellte, ist, wie man diese digitale Umsetzung in ein gedrucktes Medium bringen kann – also der entgegengesetzte Weg in einer Zeit, in der Magazine verstärkt im Internet und auf mobilen Geräten wie des iPads veröffentlicht werden. So ergibt sich der Inhalt aus der Neuinterpretation des vorhandenen Materials und Workshops mit der Band in London und Roskilde. Gedruckt wurde auf einem Risographen MZ 770.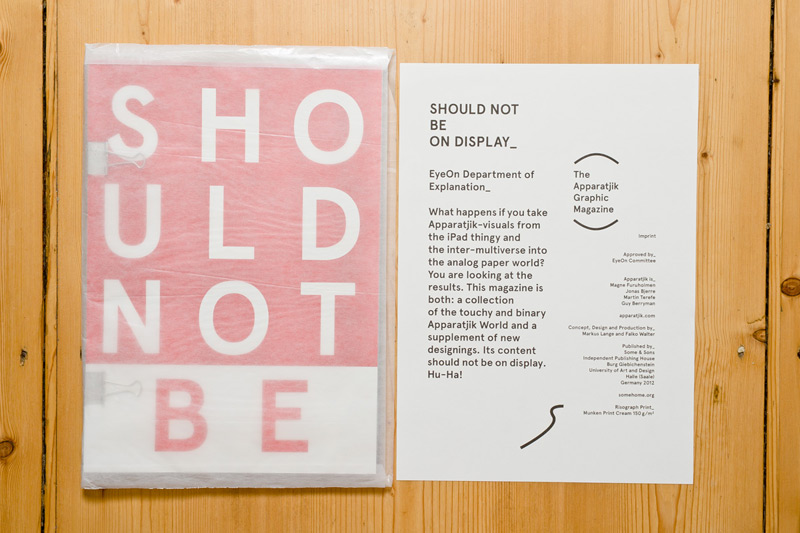 Konzept, Gestaltung und Produktion: Markus Lange und Falko Walter
Format 405 x 287 mm
Umfang: 100 Seiten
Papier: Munken Print Cream 150g/m²
Druck: 4-farb Risographie
Verlag: Some&Sons – Independent Publishing House, Burg Giebichenstein Kunsthochschule Halle
Veröffentlichung: 2012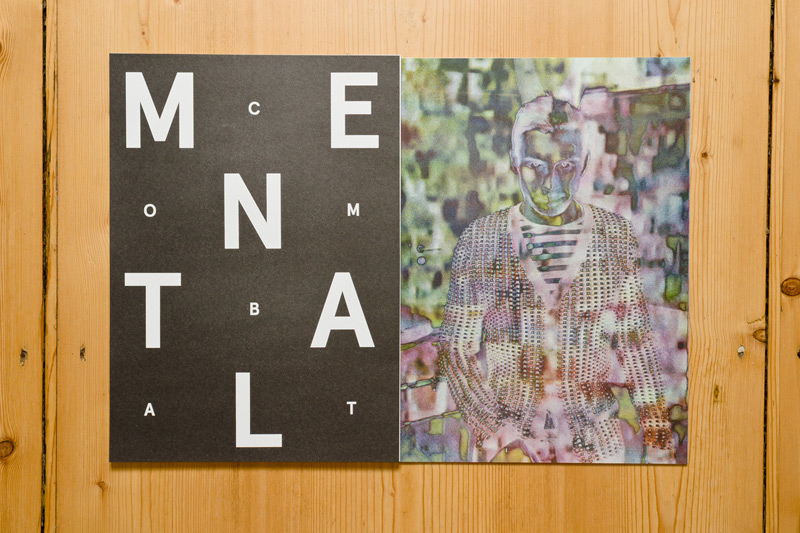 Vernissage:
"SHOULD NOT BE ON DISPLAY – The Apparatjik Graphic Magazine"
16. November 2012, 19:30 Uhr. Die Ausstellung endet am 30.11.2012.
MZIN – Buchhandlung und Projektraum für Grafik und Kunst
Paul-Gruner-Straße 64
04107 Leipzig
mzin.de