Hier eine weitere tolle Veranstaltung im Rahmen der Typo Berlin: Das Projekt The Arial Press stellt gemeinsam mit den Studenten der Fh Dortmund Plakate im .HBC in Berlin aus, die im Rahmen des Trash Magzins Sandy Slash Uwe 2 enstanden sind.
Hier eine Review und ein Interview von Sandy Slash Uwe 1. Einen kleinen Einblick verschafft der Trailer zu dem Projekt.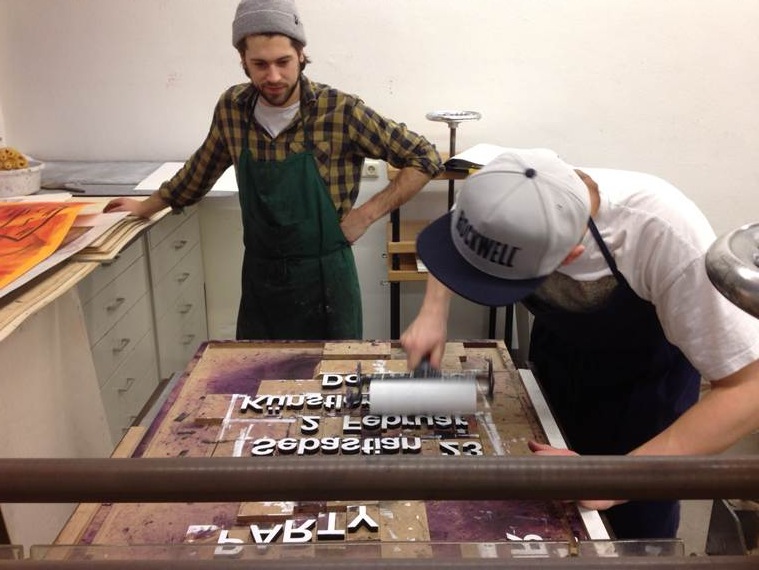 Die Studenten Markus Lange, Falko Gerlinghoff und Hannes Oehme von The Arial Press – ein Projekt, das im Sommersemester 2010 von mehreren Studenten unter Prof. Sven Voelker im Kommunikationsdesign entstand – arbeiteten im Dezember 2011 gemeinsam mit SandySlashUwe – das zum zweiten mal entstandene Trash Magazin der Studenten von Professor Lars Harmsen an der Fachhochschule Dortmund.
Das Magazin SandySlashUwe ist bis auf wenige Exemplare ausverkauft – hier gibt˚s noch die letzten Exemplare.
Wann?

17.05.2012
Uhrzeit?
22:00 Uhr
Wo?
.HBC
Karl-Liebknecht-Straße 

910178 Berlin