Etwa drei Minuten verwendet ein Leser im Durchschnitt auf eine Unternehmenspublikation. Mit diesem Mythos kokettiert der Titel: "Three minutes". Für das einmal jährlich erscheinende Kundenmagazin der Kirchhoff Consult AG gibt es kein festes Autorenteam. Jeder Mitarbeiter – vom Auszubildenden bis zum Vorstand – hat die Möglichkeit, sich mit einem Artikel einzubringen. Auch gestalterisch besteht nur ein Minimum an Restriktionen. Viele Designer haben viele Talente – so entsteht ein Magazin voller individueller visueller Interpretationen. Kreativ und einmalig.
Einen roten Faden bildet das jeweilige Schwerpunktthema, mit dem sich Autoren und Designer aus unterschiedlichen Perspektiven beschäftigen. Die Artikel präsentieren sich kurzweilig, kompetent, informativ und mit Spaß – so ausführlich wie nötig und so knapp wie möglich lautet die Devise. Weil es für Kommunikation mehr Schnittstellen als Schubladen gibt, wurde auf eine feststehende Gliederung verzichtet. Wiederkehrende Elemente wie Interviews mit Externen, ein satirischer Kommentar und der Schlusspunkt "10 Meinungen" schaffen dennoch bei jeder Ausgabe eine angenehme Vertrautheit.
Im Mittelpunkt der Ausgabe 2015 steht das Thema "Rhythmus": Rhythmus ist individuell. Rhythmus ist universell. Er treibt an und bremst aus, ist heute gesucht und morgen verflucht. Wir machen uns auf, die rhythmische Mannigfaltigkeit auf frischer Tat zu ertappen.
Im Web findet man eine Onlineversion: http://threeminutes.kirchhoff.de/
Die Printversion kann jeder haben, der sie per Mail anfragt: info@kirchhoff.de
http://www.kirchhoff.de
http://www.film.kirchhoff.de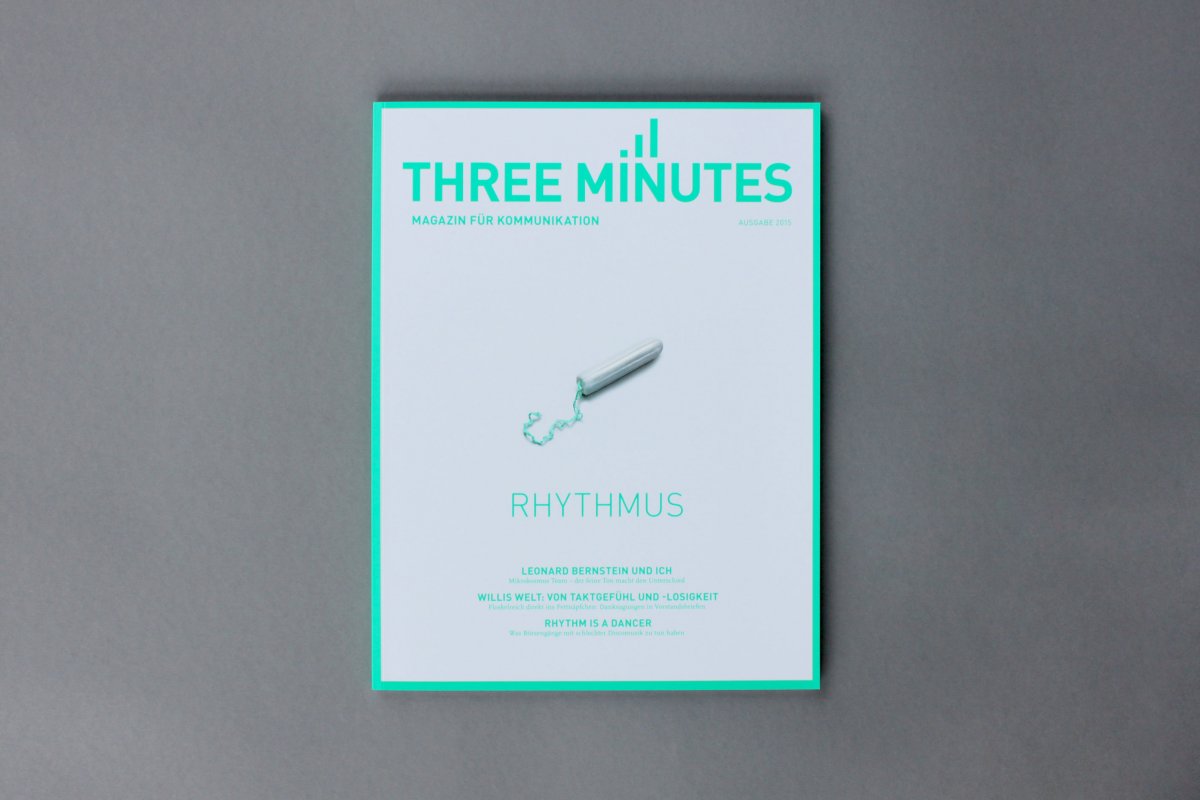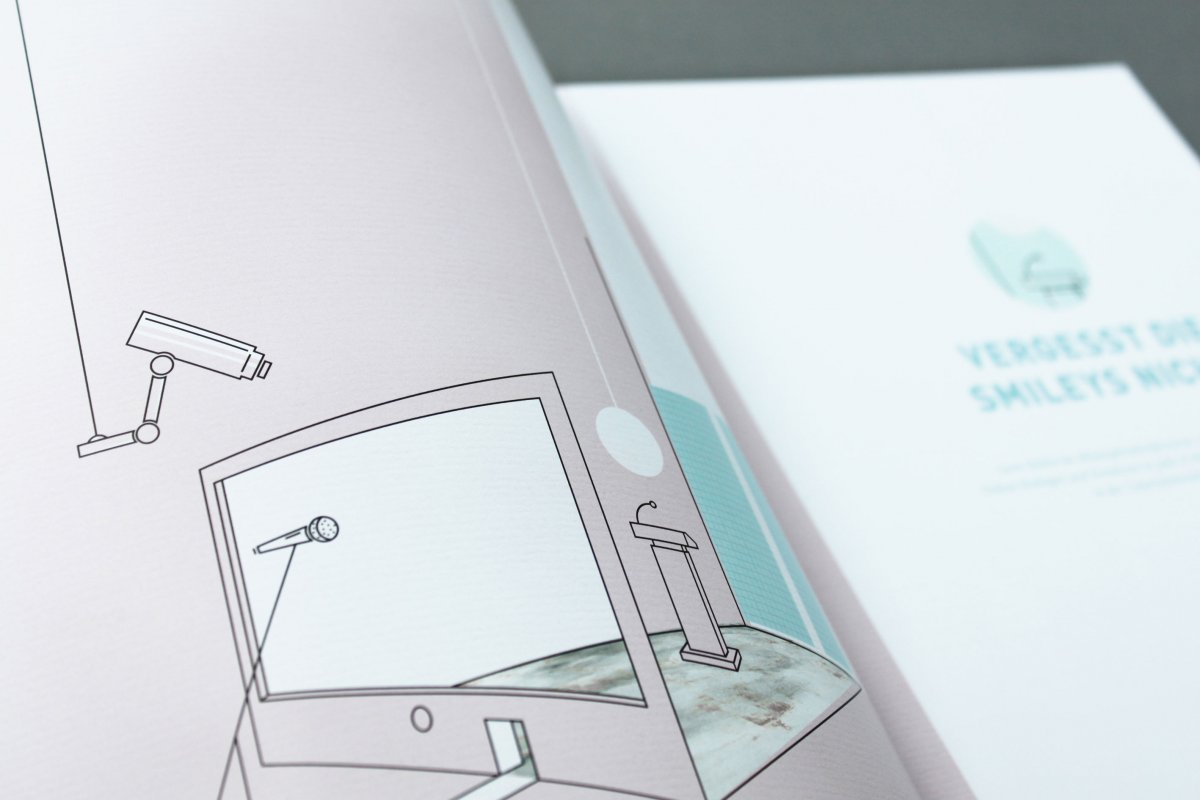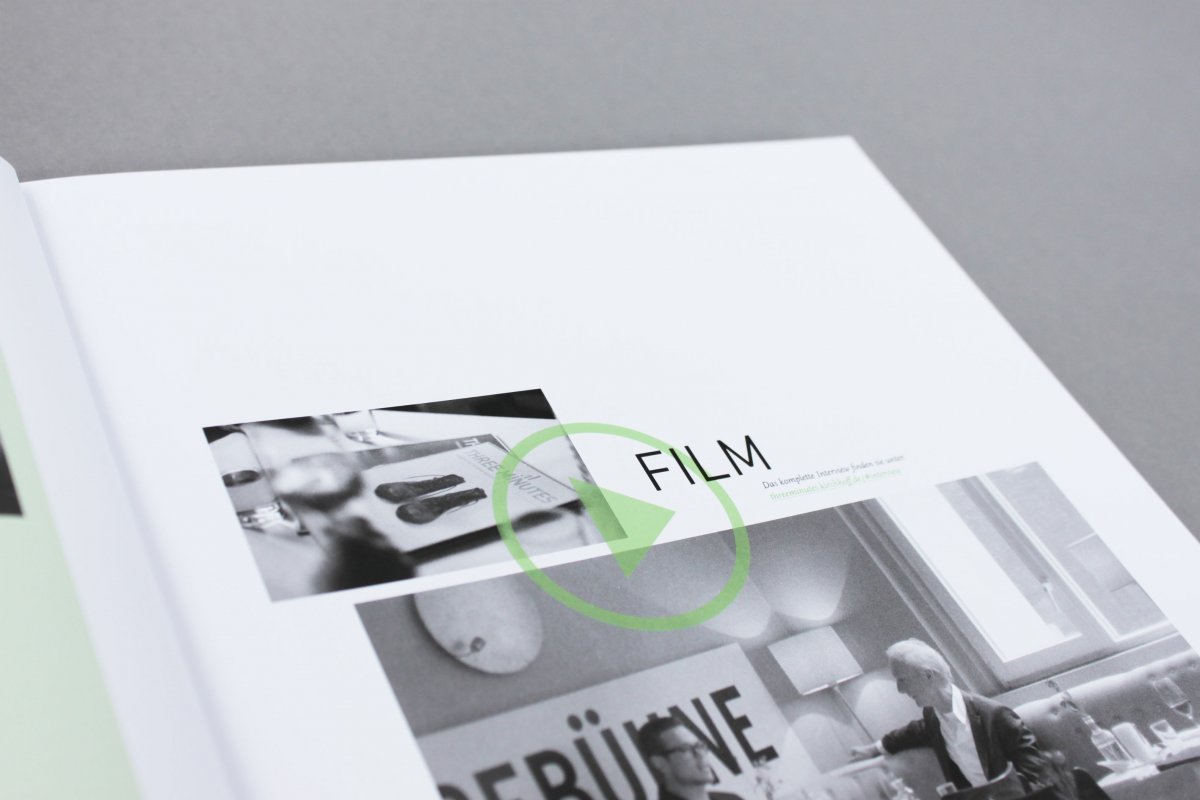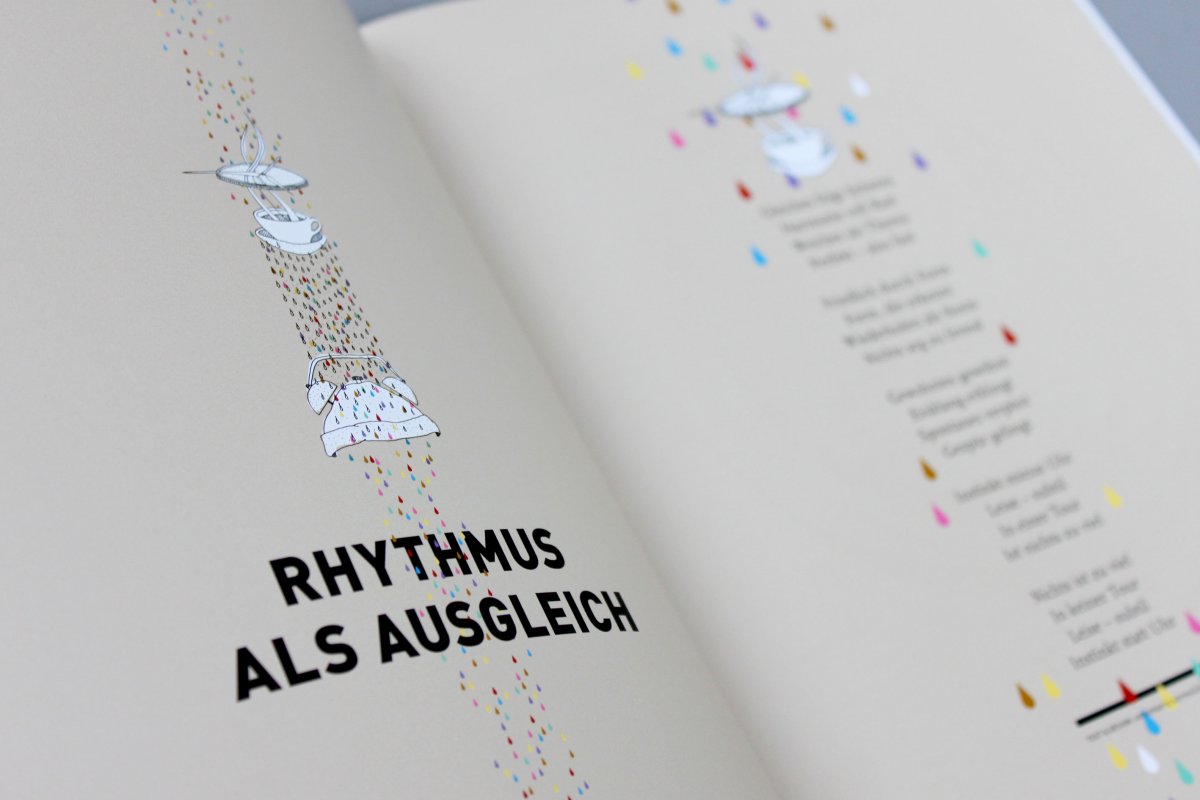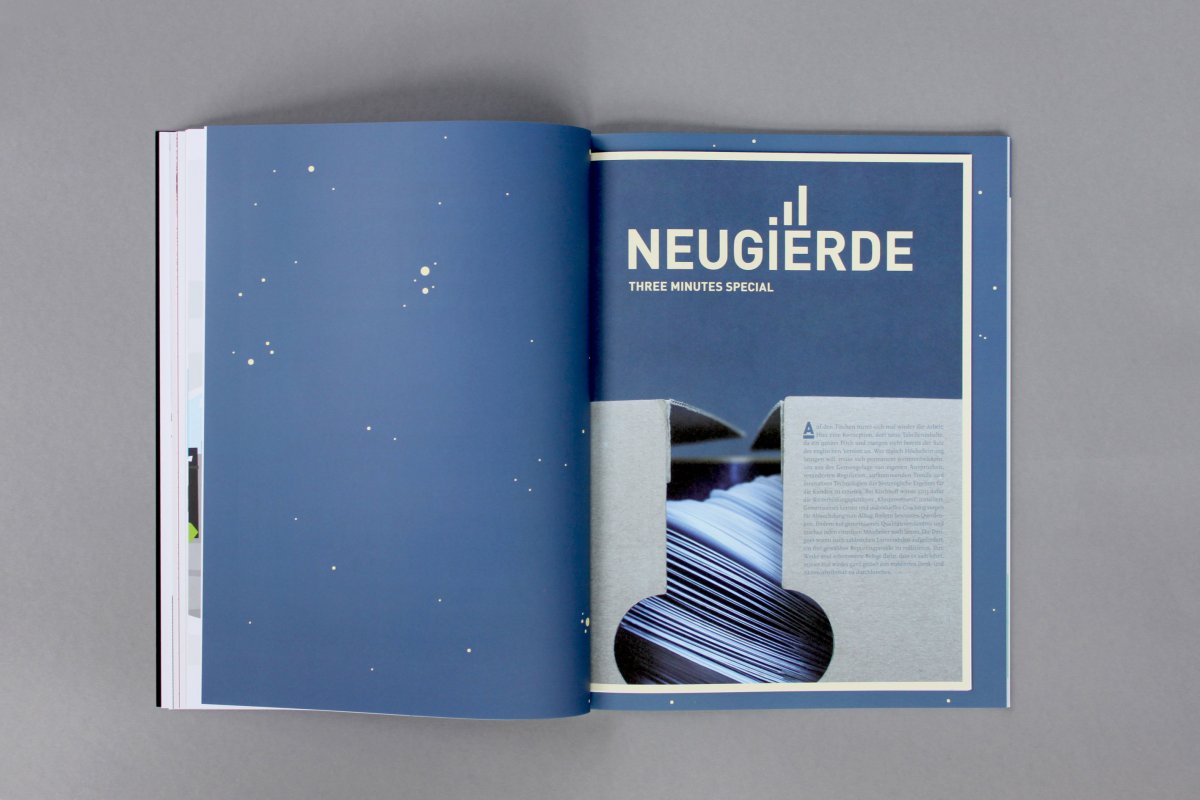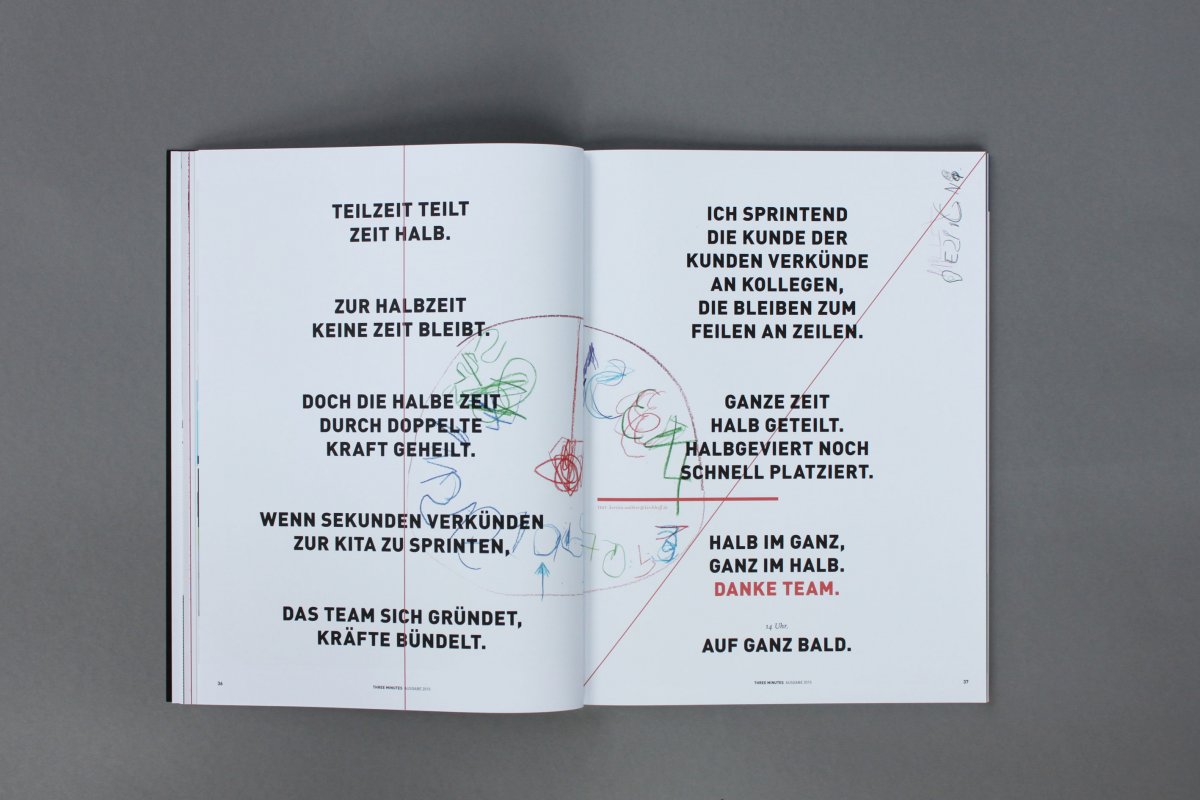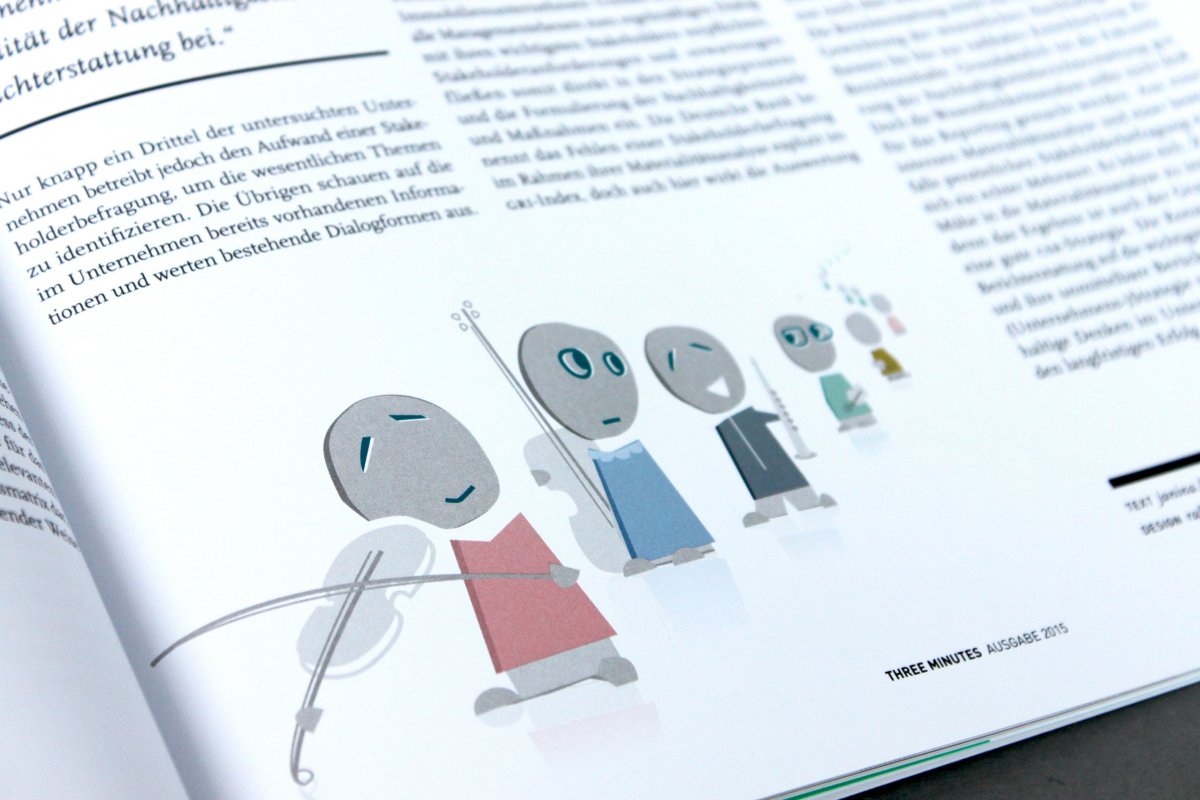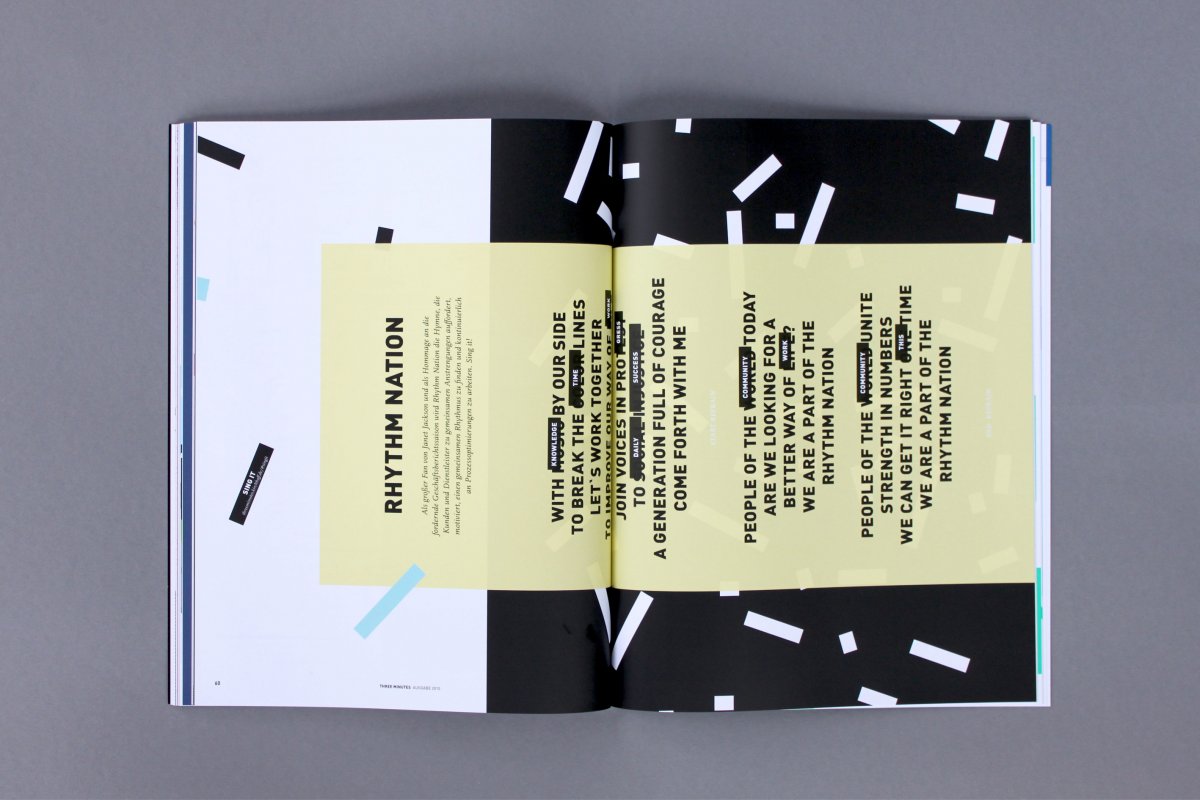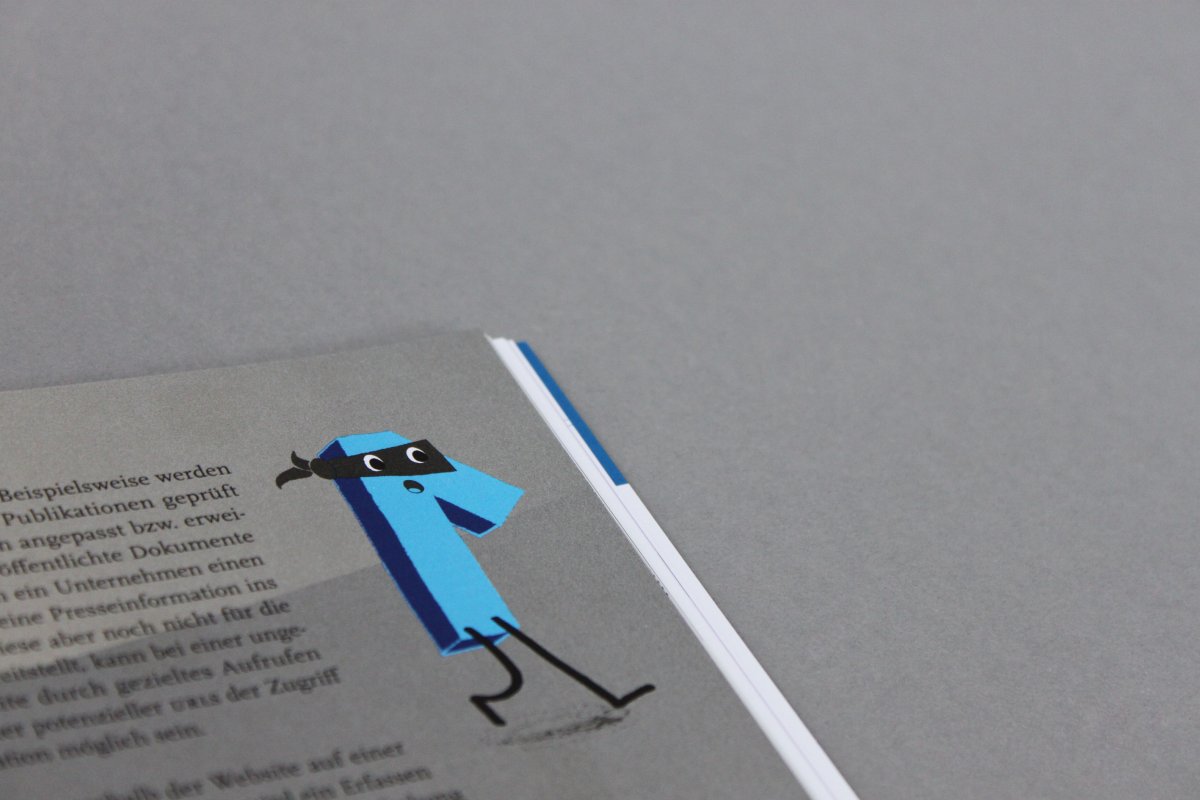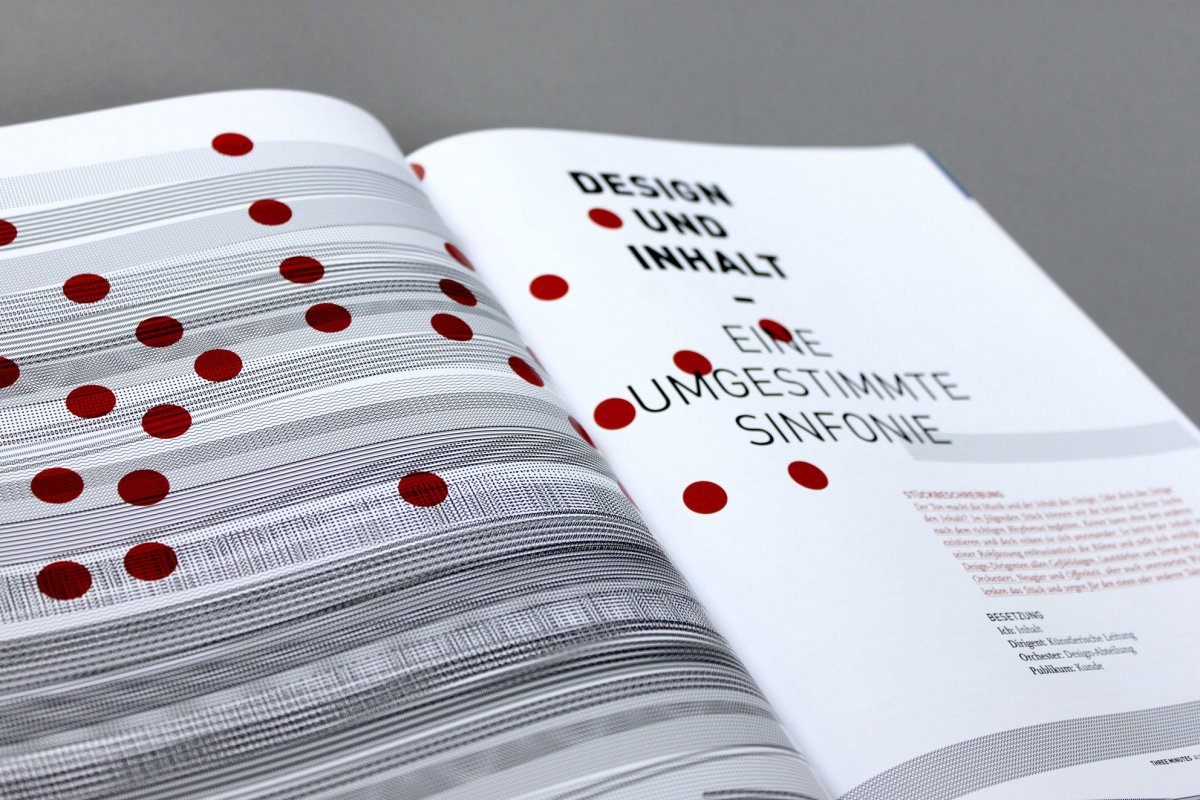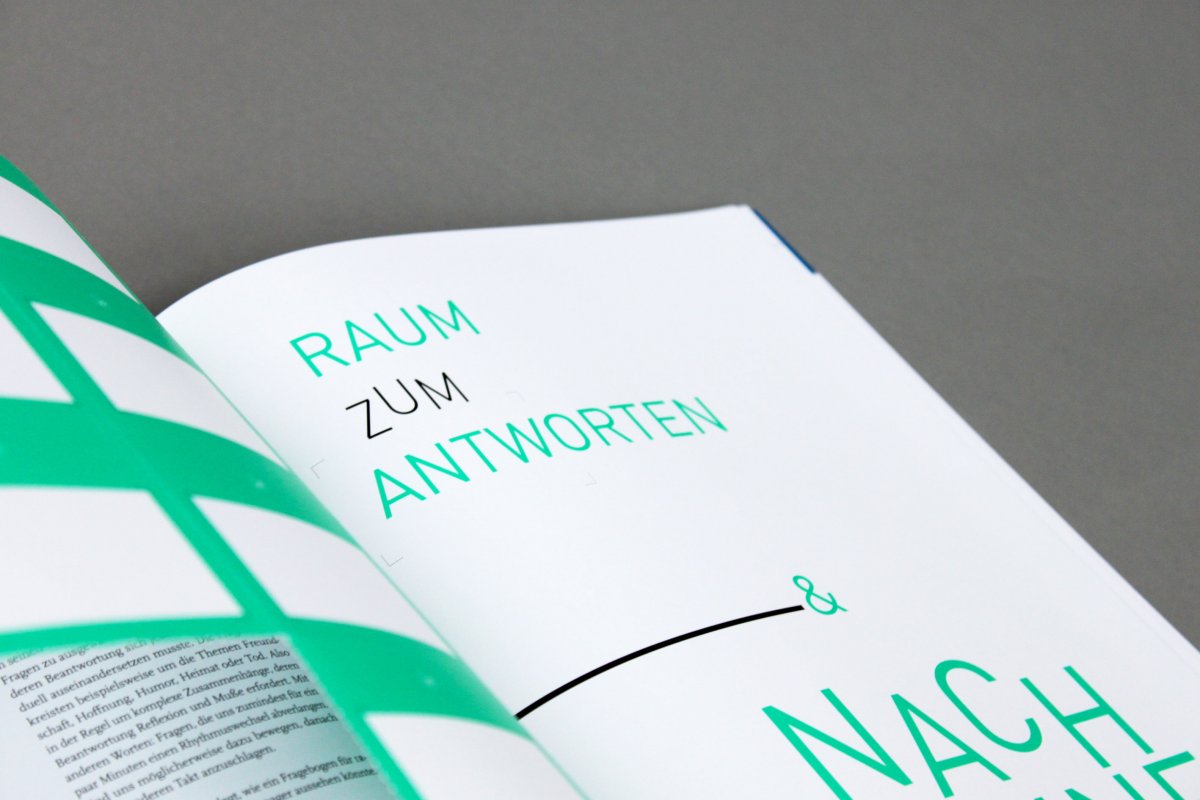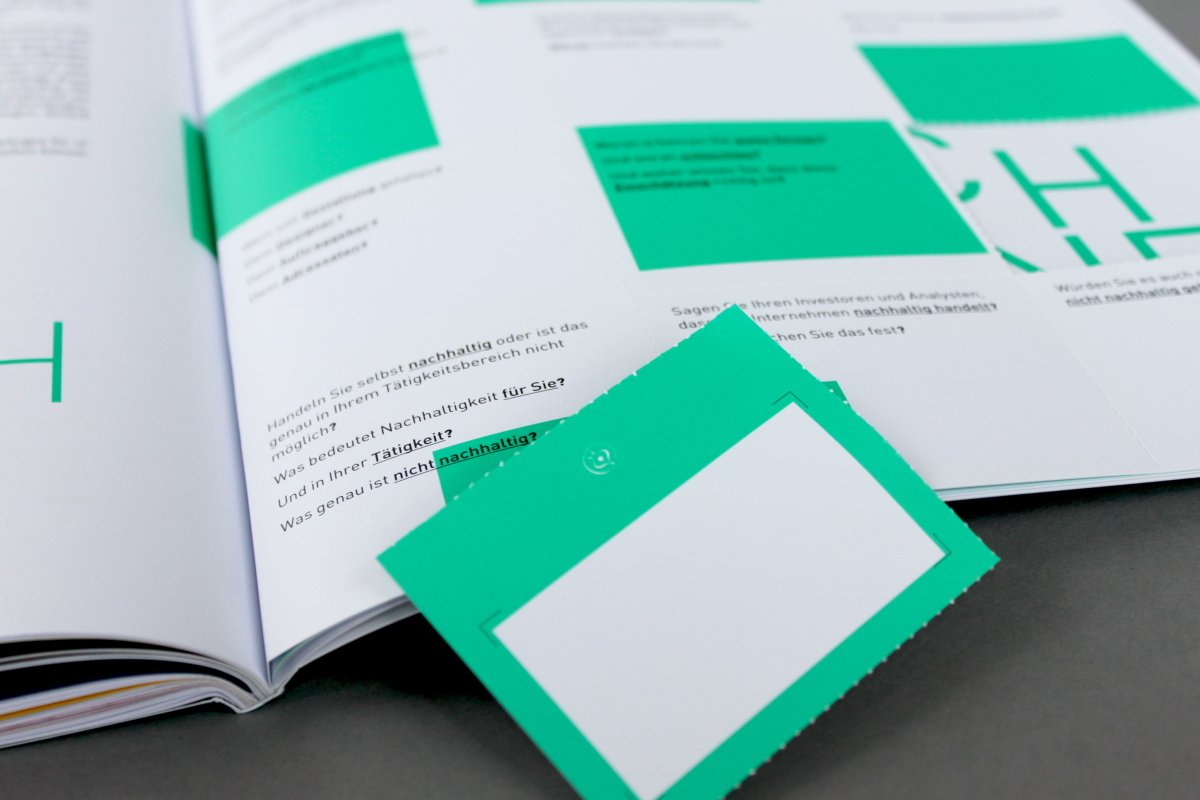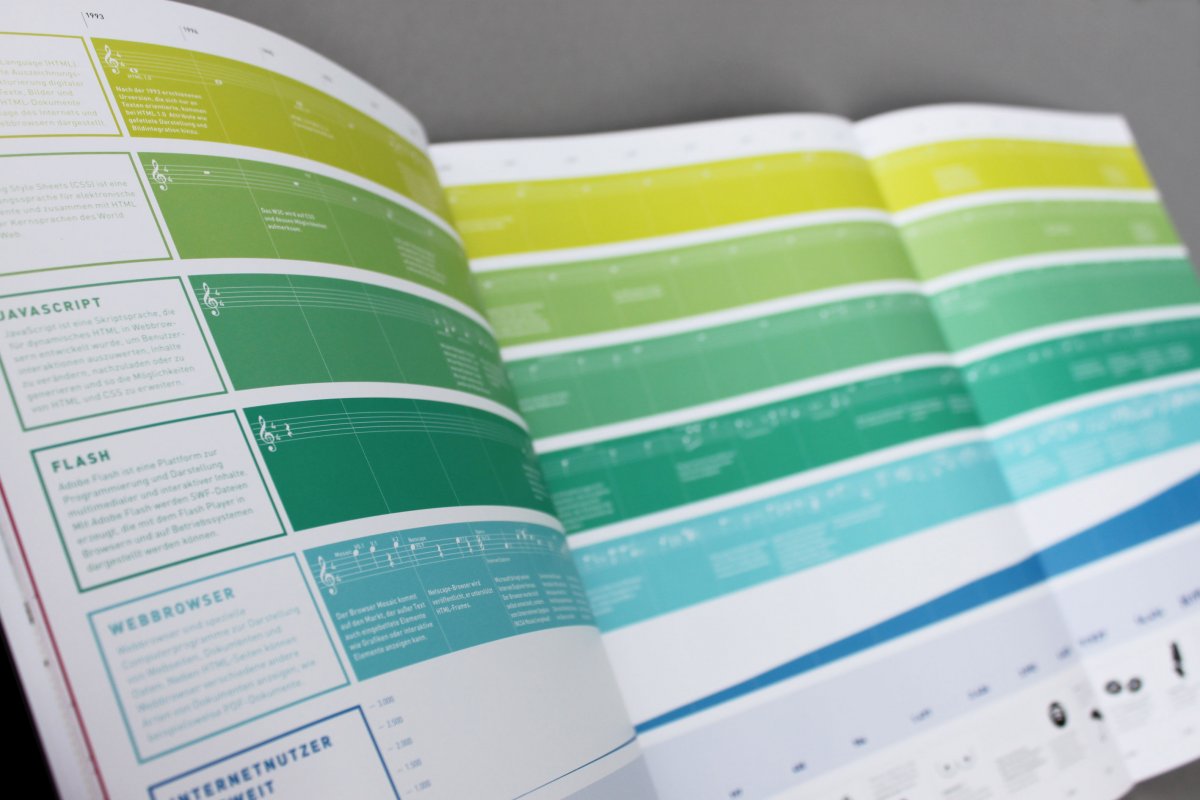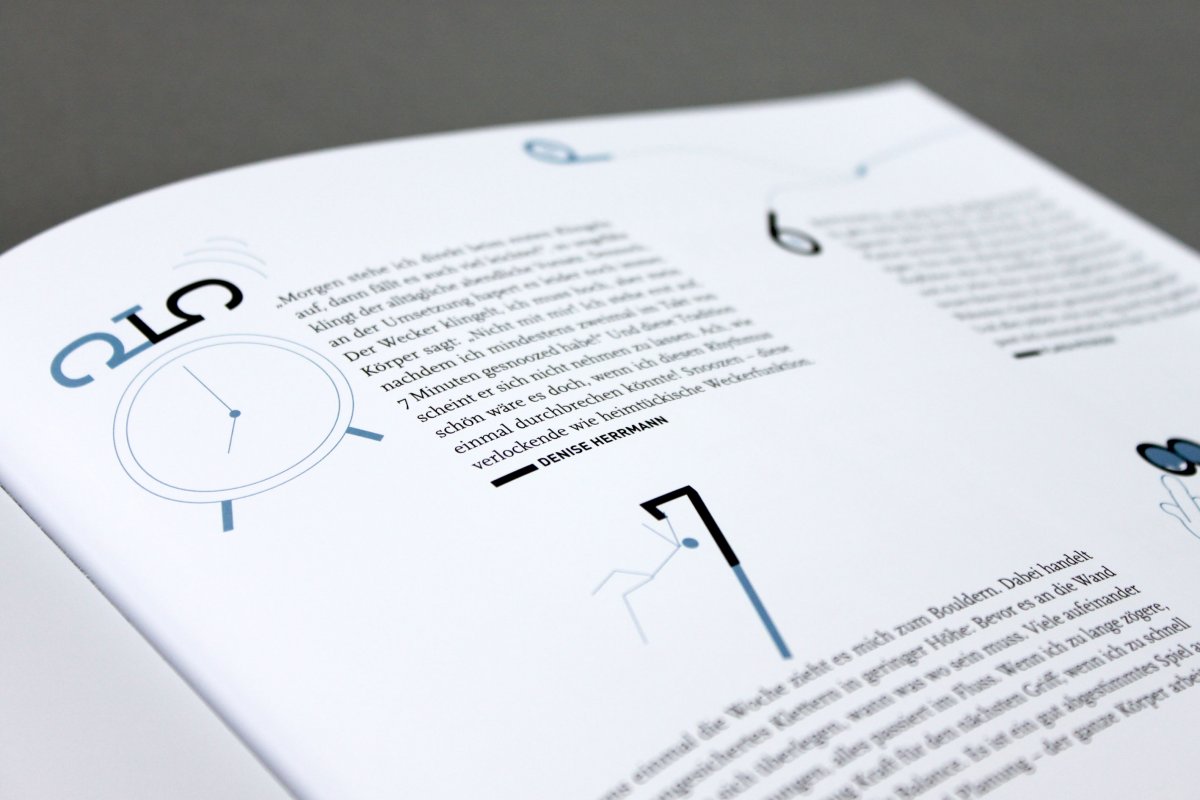 Verwandter Artikel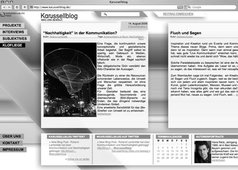 Was uns bewegt
Seit gestern gibt es ein neues Weblog am Bloggerhimmel: Karussellblog. Irgendwie anders und gescrollt wird ...
Submitted by Julia on 14.08.2009
Nächstes Portfolio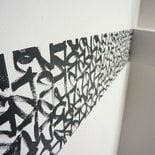 »Die Form des Wortes hat ihre Bedeutung verlassen. Schrift wird zum Bild, zur Zeichnung, zum graphischen Ereignis. ...
Submitted by SCHMITZZZ on 14.08.2015
in Graphics
Vorheriges Portfolio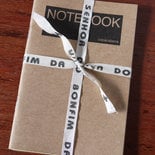 We have made a set of 3 colourful notebooks in a limited edition to raise money for the Casa do Bem. ...
Submitted by 4478zine on 07.08.2015
in Design