FREE PROJECT / SUMMER 2010
Im Juli 2010 machte ich mich auf die Reise nach Zürich.
Eine Woche verbrachte ich dort. Ich lernte was der »Letten«
ist, beobachtete Radrennfahrer am Zürisee, genoss die Sonne
am »Limmat« und ließ mich nicht von Wolkenbrüchen abhalten
die »Brockihäuser« zu durchstöbern. Dieses kleine Heft dient
zur Dokumentation und Erinnerung.
______________________
MARIE LAMMERS
ML@MARIELAMMERS.DE
WWW.MARIELAMMERS.DE
Verwandter Artikel
Ich heiße Marie Lammers und bin freie Grafikerin in Berlin mit dem Schwerpunkt Print. Mein Fokus liegt vor allem ...
von MARIE am 10.09.2010
in Grafik
Nächstes Portfolio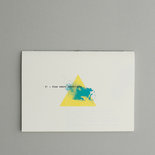 Dieses Heft habe ich im Sommersemester 2010 im Rahmen eines Workshops an der FH Bielefeld bei Gesine ...
von portfolio_2733 am 03.10.2010
in Grafik
Vorheriges Portfolio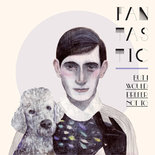 Hello! I am available for illustration and design commissions. Please don't hesitate to contact me to discuss your ...
von Laura Laakso am 30.09.2010
in Illustration