Ich heiße Marie Lammers und bin freie Grafikerin in Berlin mit dem Schwerpunkt Print.
Mein Fokus liegt vor allem auf den Bereichen Buch- und Magazingestaltung, sowie Typografie,
Illustration und Corporate Design. Immer auf der Suche nach schönen Projekten, freue ich
mich über neue Kontakte! Gerne können Sie mich anrufen oder eine Mail schicken.
Folgende Projekte sind unten aufgeführt:
DIPLOMARBEIT: FUFFZICH/FUFFZICH — ZINE NO. 1 — ICH & DU
EINS ZU EINS — STARSCHNITT/TIERE
AN ODE — TO SUMMER IN ITALY
______________________
MARIE LAMMERS
ML@MARIELAMMERS.DE
WWW.MARIELAMMERS.DE
Verwandter Artikel
FREE PROJECT / SUMMER 2010 Im Juli 2010 machte ich mich auf die Reise nach Zürich. Eine Woche verbrachte ich ...
von MARIE am 02.10.2010
in Grafik
Nächstes Portfolio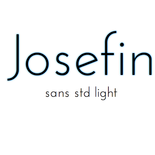 Currently finishing the complete Josefin Family
von typemade am 15.09.2010
in Typografie
Vorheriges Portfolio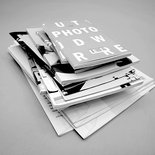 Stefan Kaetz — Dipl.Des. (FH) ——— Ich heiße Stefan Kaetz und habe im April 2010 mein Studium am Department ...
von portfolio_2797 am 08.09.2010
in Grafik