Snails never Cry
Screenprint 450x640mm
Contact me to become a snail fan or to buy a screenprint.
tobiasgutmann.ch
tobiasgutmann.tumblr.com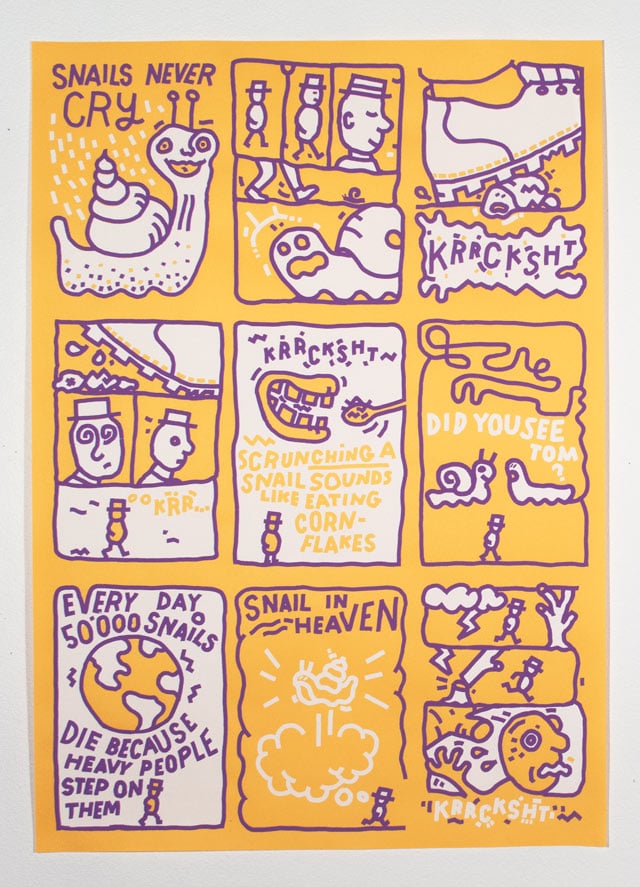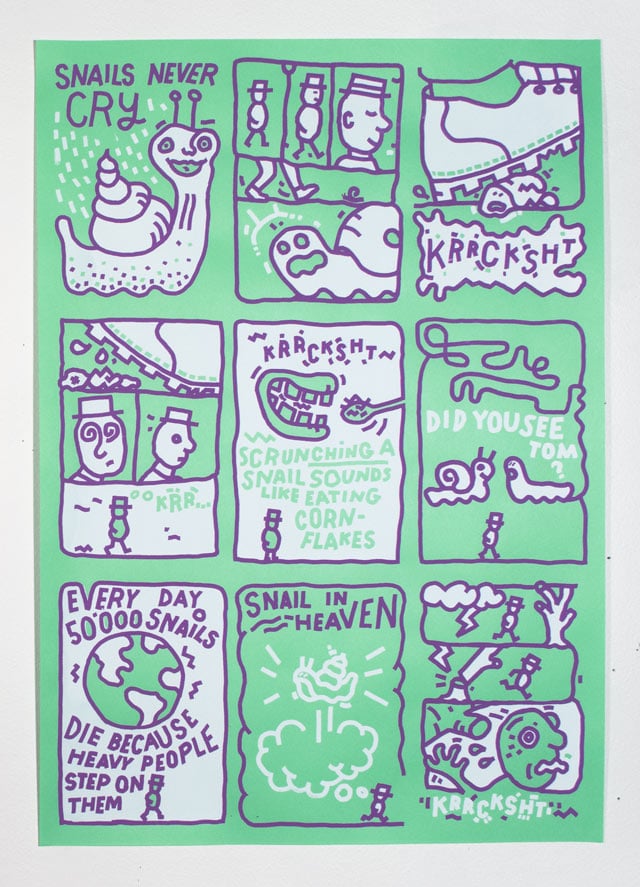 Verwandter Artikel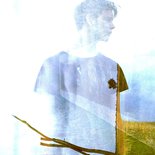 I was born 1987 in Munich, Germany. After some boring paths in my working life career I've made the best decision to ...
Submitted by floriantenk on 13.05.2014
in Photography
Nächstes Portfolio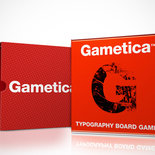 As I am a big fan of typography and board games, I decided to combine these two passions into one. Gametica is ...
Submitted by emptypage on 12.01.2013
in Typography
Vorheriges Portfolio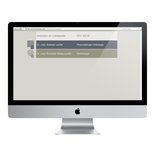 Becoming - Büro für visuelle Kommunikation Karlsruhe entwirft und programmiert die Website der Karlsruher ...
Submitted by bcmng on 07.01.2013
in Interactive