Die Pragmatik ist eine sorgfältig gestaltete Groteskschrift von Christopher Stahl. Das Design wurde von deutschen Industrieschriftsätzen der 20er Jahre wie der DIN inspiriert, trotzdem sind die Formen und Proportionen frisch und modern. Die große x-Höhe und die robusten Formen sorgen im Mengensatz für eine gute Lesbarkeit, wobei in höheren Graden die spannenden Details hervorragend zur Geltung kommen. Die Familie besteht aus drei Schnitten mit je einer passenden Kursive dazu, insgesamt also 6 Fonts.
Die Schrift im plattformübergreifenden Open Type Format umfasst 350 Zeichen und unterstützt west- und mitteleuropäische Sprachen. Man kann zwischen proportionalen Versal-, Mediäval- und Tabellenziffern mit fester Breite wählen, auch stehen 23 Ligaturen zur Verfügung. Weiterhin gibt es einige stilistische Alternativen, besonders hervorgehoben sei hier das historische Eszett. Für die optimale Zurichtung sorgt klassenbasiertes Kerning mit über 500 Paaren.
Das Projekt entstand als Abschlussarbeit an der htk - Hamburger Technische Kunstschule im September 2010.
Trotz Downloadkrise ist die Pragmatik zum fairen Preis by MyFonts erhältlich:
http://new.myfonts.com/fonts/christopher-stahl/pragmatik/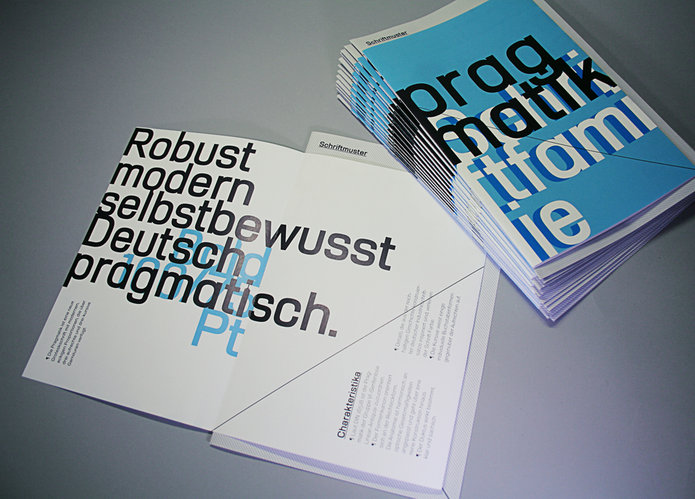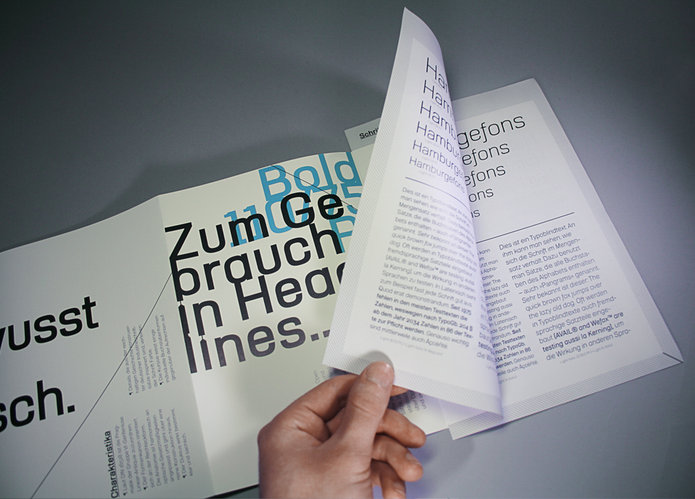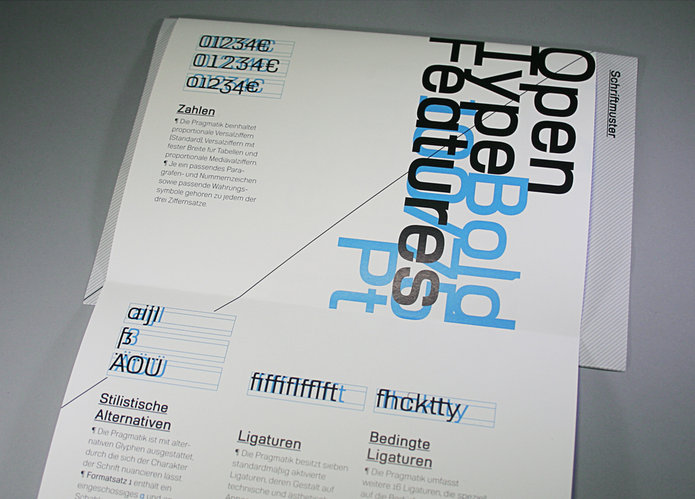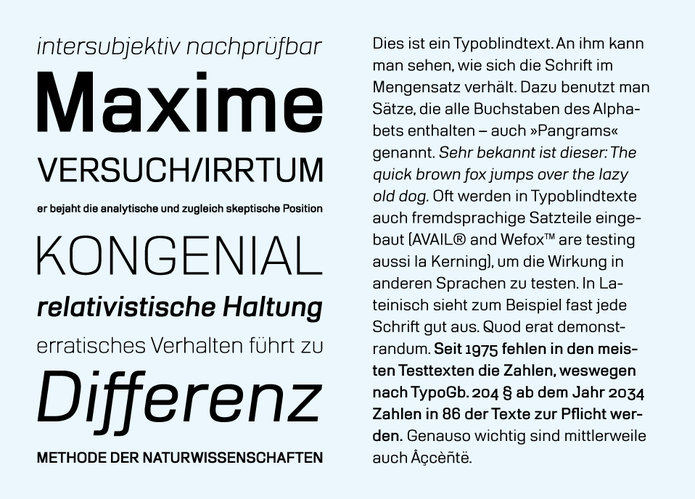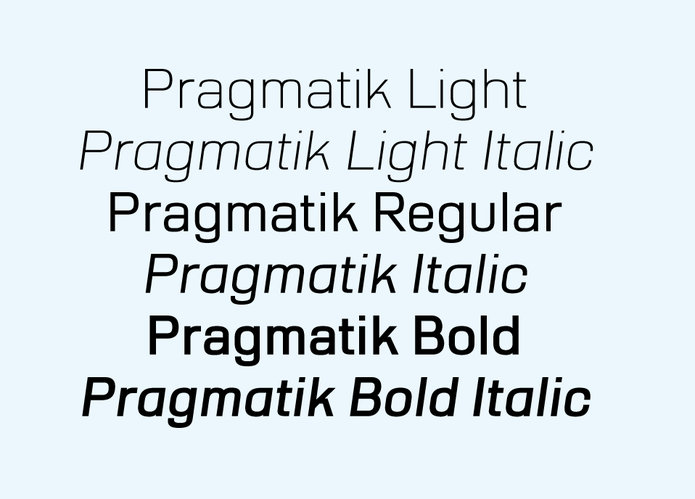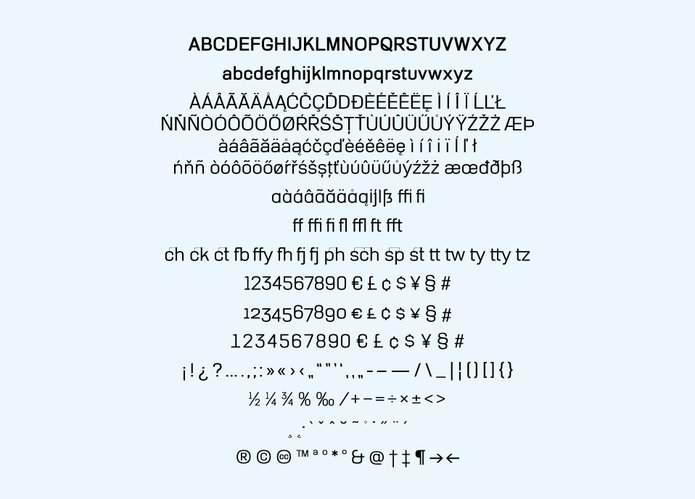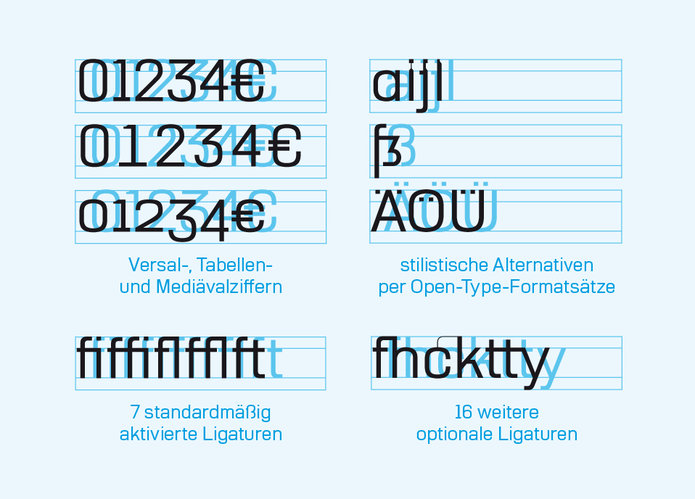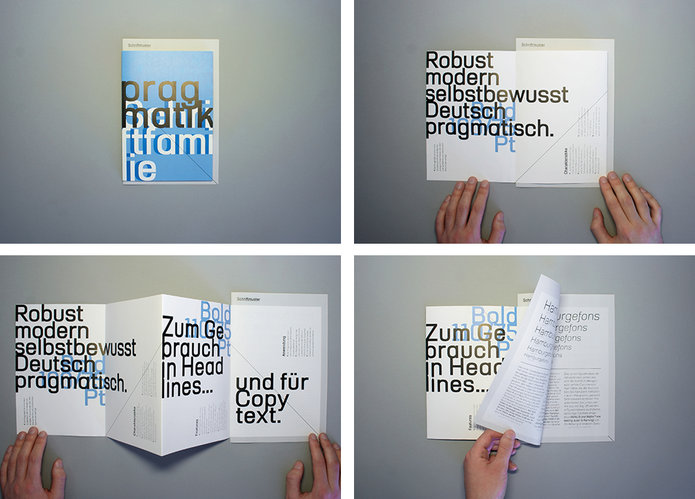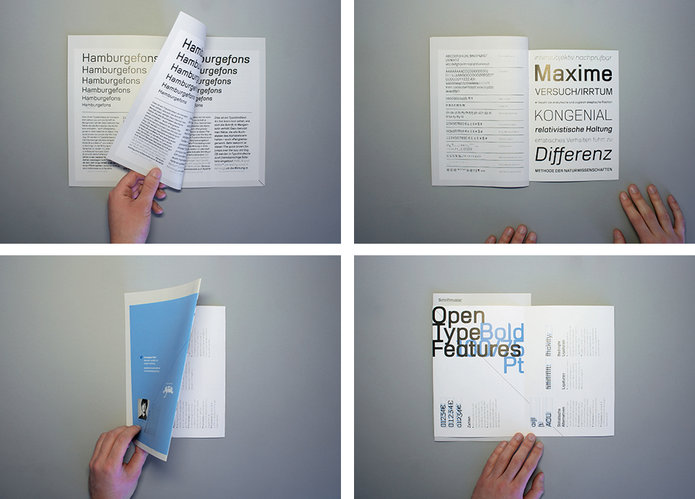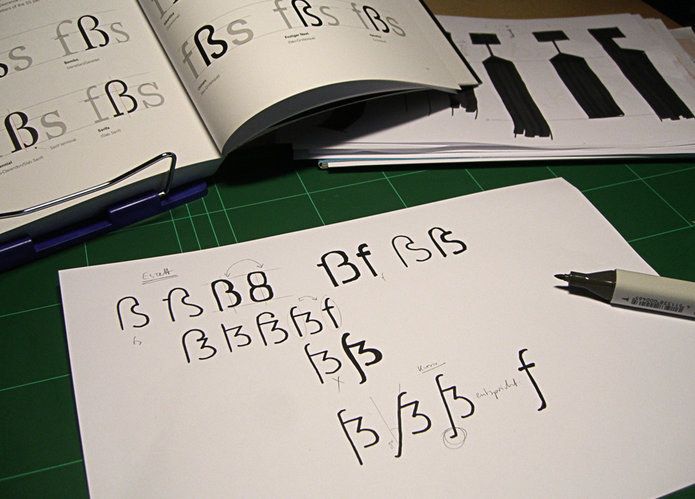 Verwandter Artikel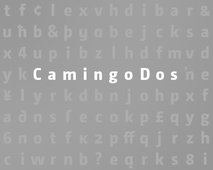 Jan Fromm Kommuniationsdesigner aus Berlin hat vor kurzem eine neue Schriftfamilie CamingoDos veröffentlicht. ...
Submitted by Jill on 09.01.2009
Nächstes Portfolio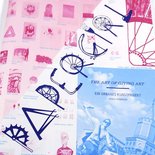 "PAPERGIRL- the art of giving art" ist eine Diplomarbeit von Aisha Ronniger und parallel zum 5-jährigen Bestehen des ...
Submitted by Aisha on 27.09.2010
in Graphics
Vorheriges Portfolio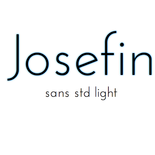 Currently finishing the complete Josefin Family
Submitted by typemade on 15.09.2010
in Typography