Industriell durch Kohle und Stahl geprägt, galt Ostrava (im Länderdreieck Tschechien – Polen – Slowakei) lange Zeit als »schwarze Stadt« oder »stählernes Rückgrat« der Tschechischen Republik. Auf dem Gelände des stillgelegten Bergwerks »Karolina«, das mit insgesamt 32 ha. Fläche am Stadtzentrum anknüpft, entsteht bis 2015 ein neues Viertel mit Wohn-, Büro- und Geschäftsbauten. Dabei stellt das vom Architekturbüro OMA (Rem Koolhaas) entworfene Shoppingcenter den architektonischen Höhepunkt dar. Für das neue Areal wurde ein übergreifendes Konzept für den Außenbereich und für die Shopping Mall entwickelt.
Das System besteht aus Informationspunkten in Form von Portalen und Pylonen mit Lageplan, Etagenübersichten und Service-Informationen sowie wegweisenden Informationsträgern und Zielbestätigungen. Entwürfe für Außenmobiliar wie Straßenleuchten, Bushaltestelle, Sitzbank und Papierkorb ergänzen das Leitsystem.
Schlanke, schwarze und rechteckige Flächen mit bläulich leuchtenden Kanten und filigrane, »stählern« kühle Beschriftung definieren ein markantes Erscheinungsbild. Das Zusammenspiel zwischen Form, Materialien, Licht und Grafik nimmt Bezug auf die Faszination zwischen Materiellem und Immateriellem, das die Förderung und Transformation von Kohle zu Stahl und Strom hervorruft.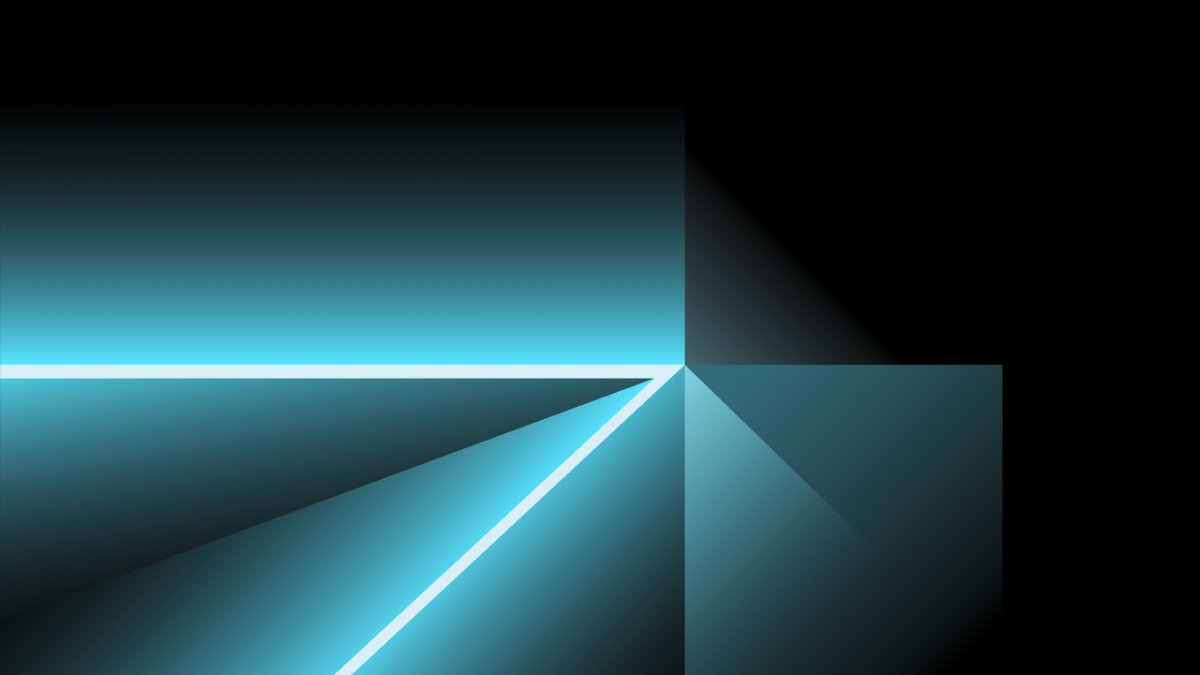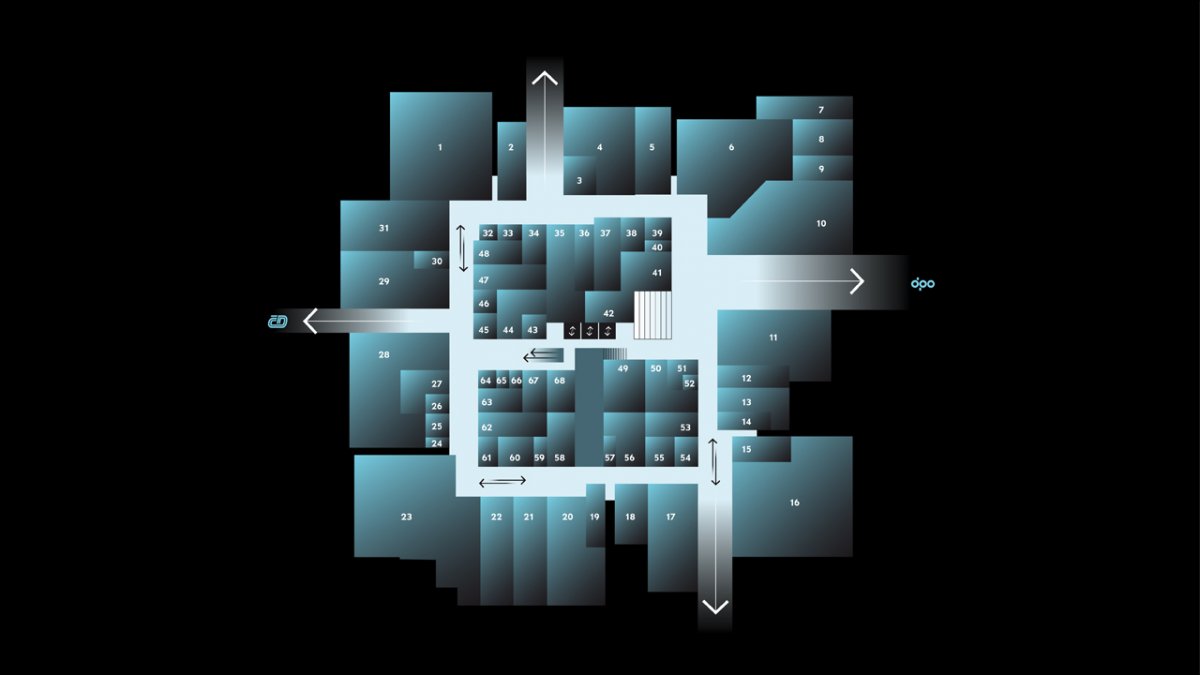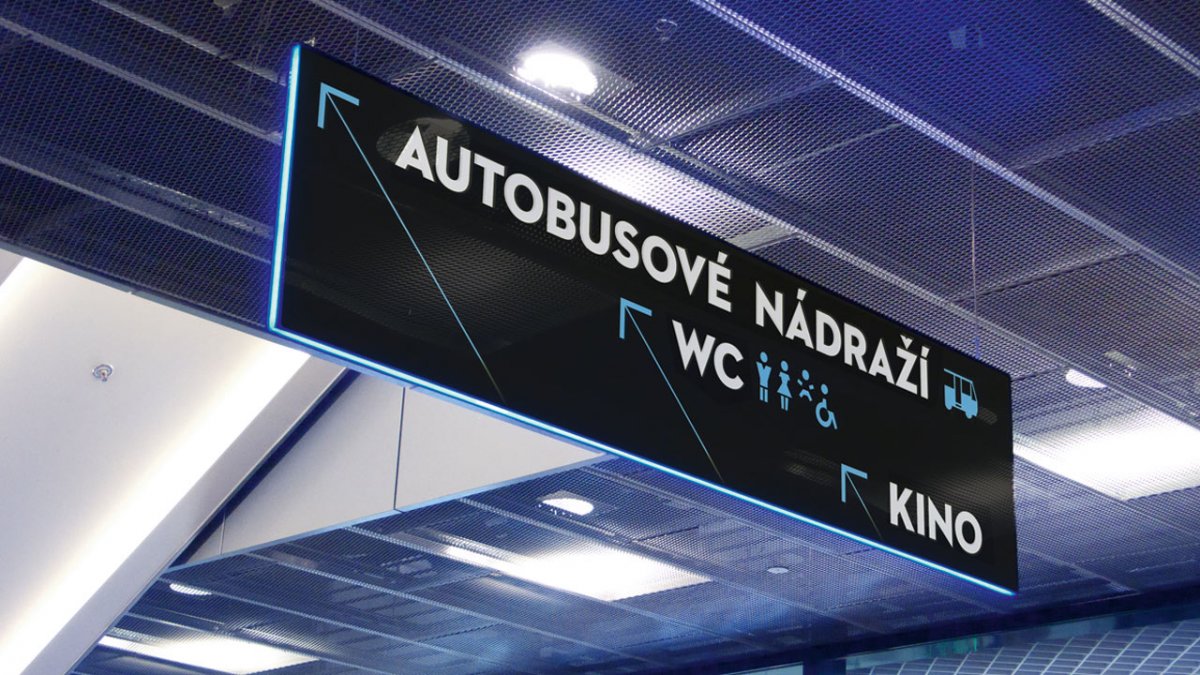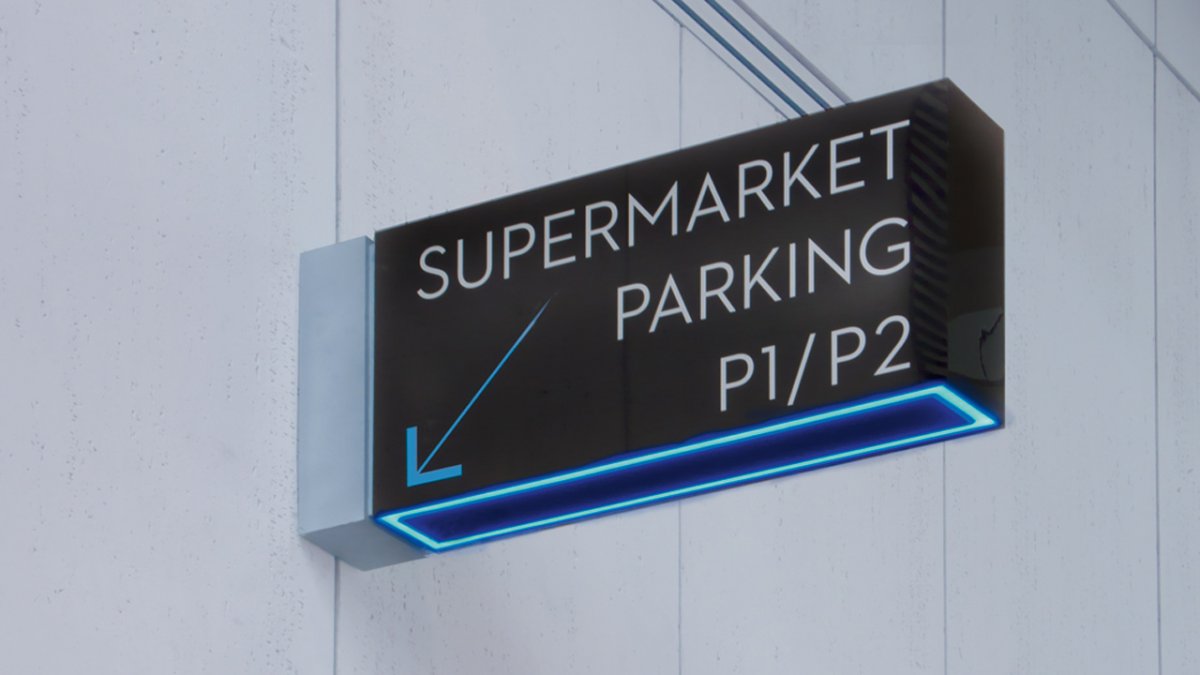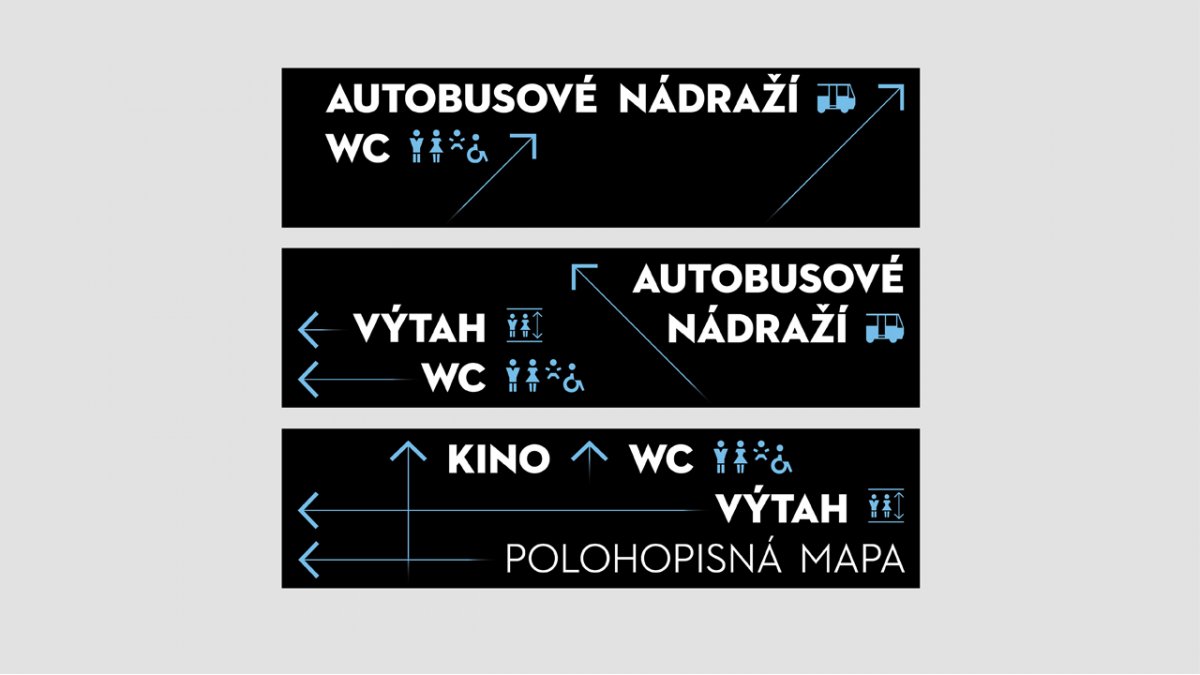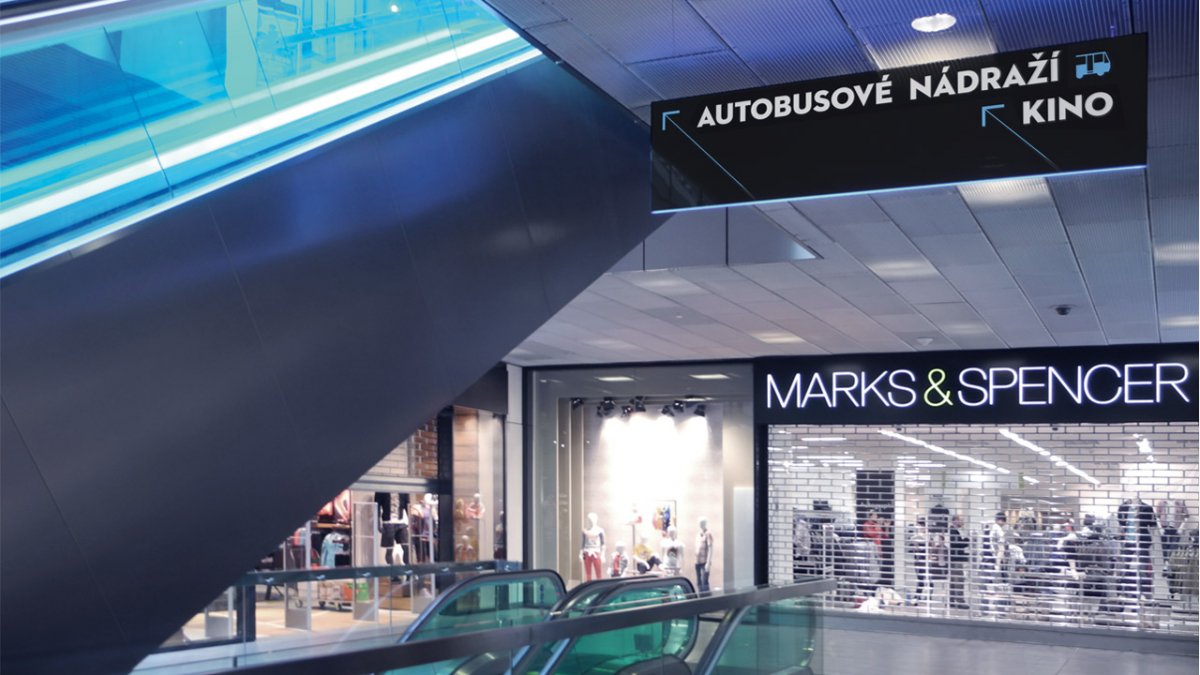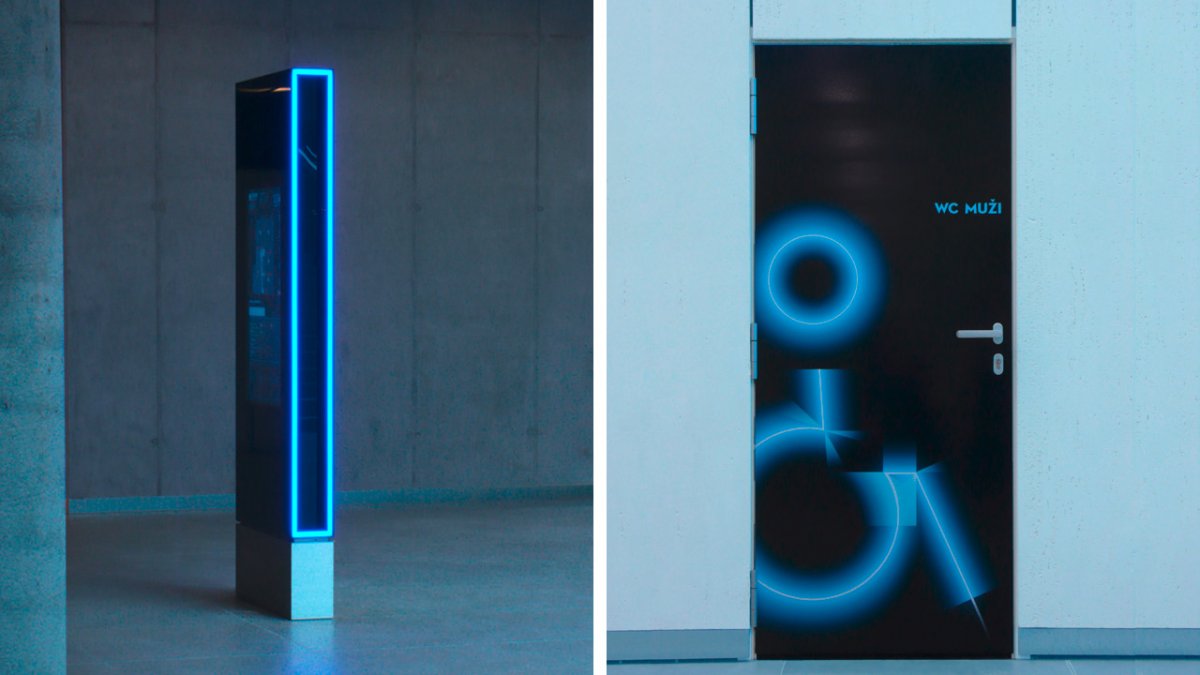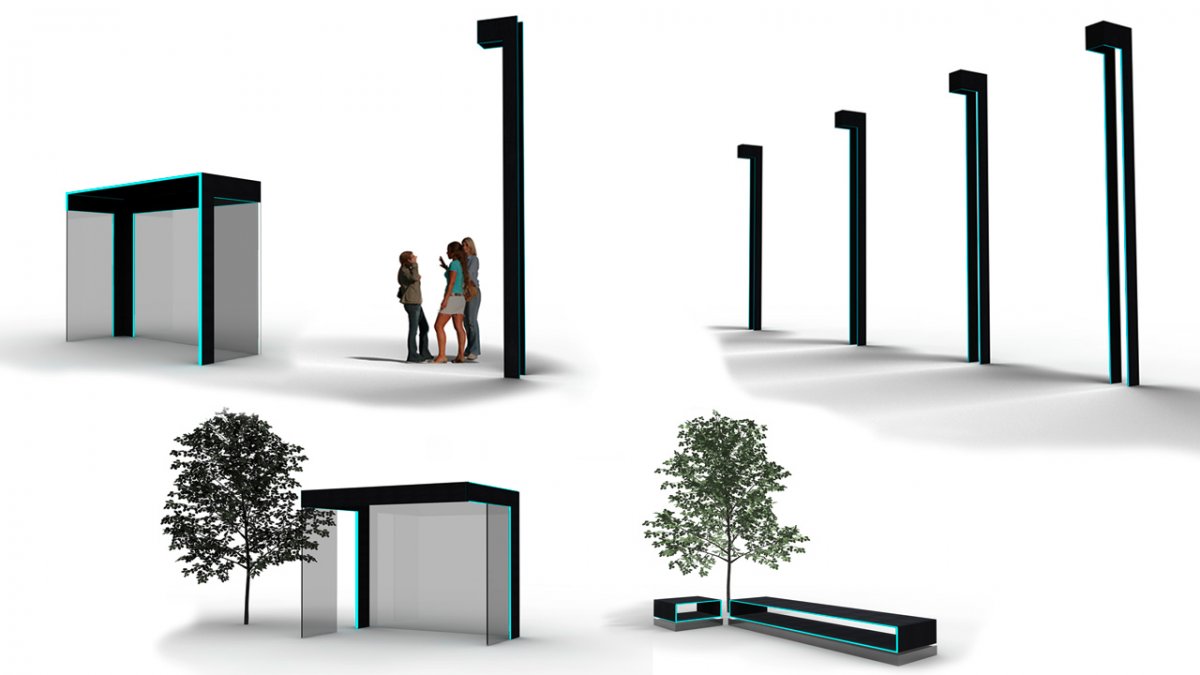 Verwandter Artikel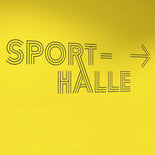 Industrieschule Chemnitz, Berufliches Schulzentrum für Technik I – Sporthalle Der Umbau der Sporthalle der ...
Submitted by Gourdin und Müller on 24.05.2011
in Design
Nächstes Portfolio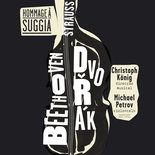 Tribute to Suggia Essays for Tribute to Suggia concert at Casa da Música, July 2012.This concert celebrates the ...
Submitted by Sara Westermann on 13.07.2012
in Design
Vorheriges Portfolio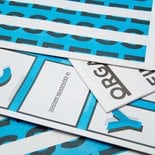 Die Hochschulzeitung 3DKOMM präsentiert Ergebnisse der Fachbereiche Architektur und Design und setzt sie in einen ...
Submitted by stephaniepassul on 10.07.2012
in Typography