conceptual work about ‹consumption›. the triptych shows a collection of ‹catchy words›. all the words were collected from packaging and advertisments for various products. in contrast to the ‹glossy› world of advertising, the three pieces were hand-crafted by a sign painter in the himalayas.
—
painter: sham lal
client: self-initiated
format: 700 x 1000 mm (each)
material: white paint on black cloth
available for sale
http://marcuskraft.net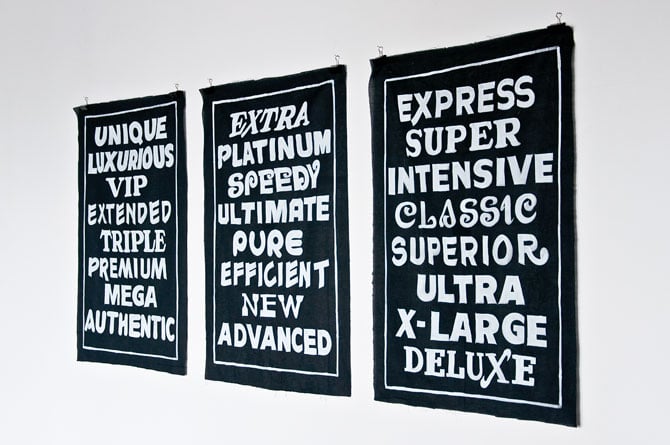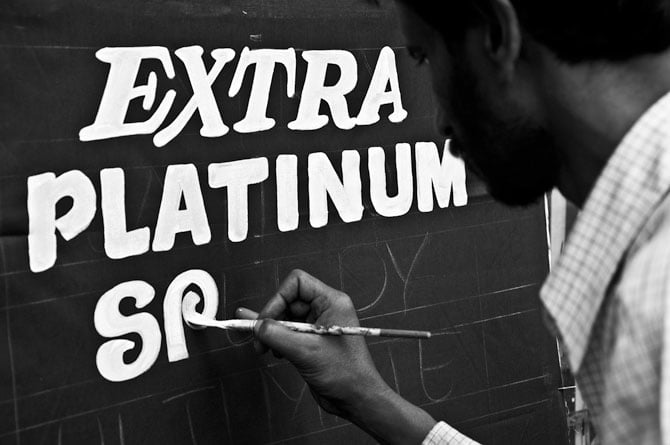 Verwandter Artikel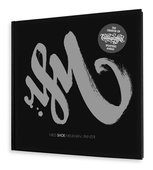 Der Berliner Urban Culture und Graffiti Spezialist From Here to Fame Publishing präsentiert Niels Shoe Meulmans ...
von Jannick Choon W... am 21.09.2012
Nächstes Portfolio
Zur Luminale 2012 präsentiert Atelier Markgraph in einer Medieninstallation Werke des japanischen Floristikkünstlers ...
von Akratz am 11.04.2012
in Design
Vorheriges Portfolio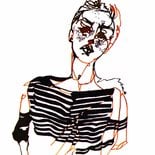 Jenny, say "hi". is a series of about 100 ink-drawings, showing girls in all sorts ...
von Franziska Romana am 04.04.2012
in Illustration