Der Blick ins Innere–
Ein Magazin über die neue Tattookultur
»Unaufgelöst ist immer noch für viele die Frage, warum sich der Einzelne tätowieren lässt. Wahrscheinlich sind die Gründe so vielfältig wie die Persönlichkeiten, die sich zu einem solchen Schritt entscheiden. In dieser Arbeit äußern sich einige junge Leute zu ihren persönlichen Konzepten und dazu, wie sie das Thema Tattoo und Körperschmuck für sich auslegen. Ist es besser sich lange mit einem Motiv auseinander zu setzen, bevor man es auf die Haut bannt? Müssen alle Tätowierungen verbunden sein? Fragen wie diese werden hier beantwortet und führen Neuinteressierte in die Konzeptwelt der Tätowierung ein. Die Szene schlägt seit einigen Jahren eine andere Richtung ein. Statt düsterer Geschäftsläden sind es in den Hauptstädten dieser Welt heutzutage Kunstgalerien, wo es keinen Unterschied macht, worauf Kunst entsteht. Alles ist möglich und der Vielfalt sollen keine Grenzen gesetzt werden. Neue Ideen, Ansätze sind erwünscht, um eine neue Entwicklung anzutreiben.«
Lisa Klose | Bachelorarbeit | Kommunikationdesign
Homepage | www.alittlebirdtoldme.de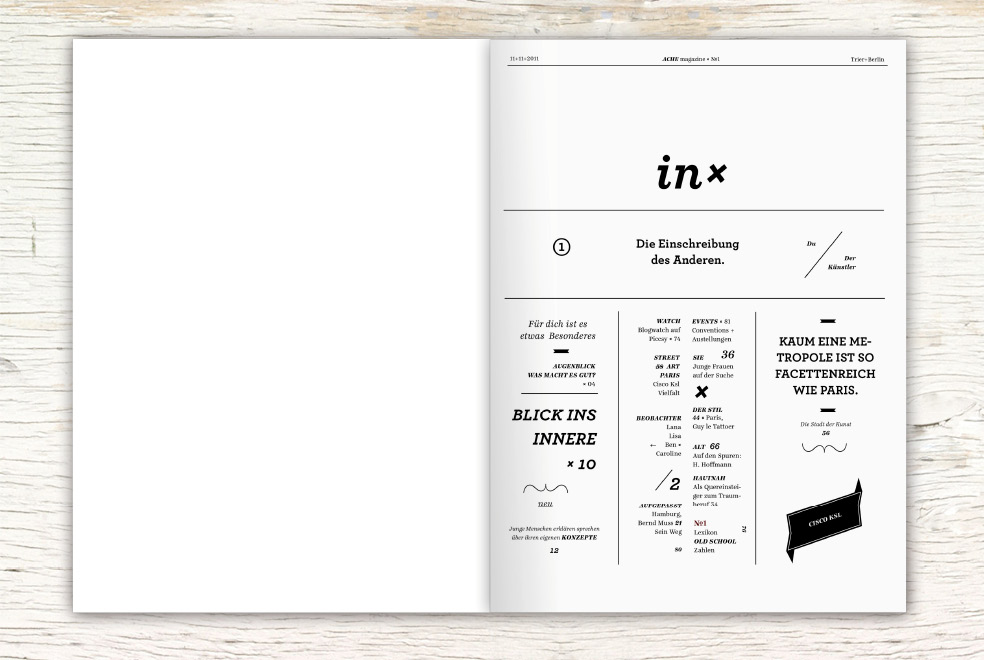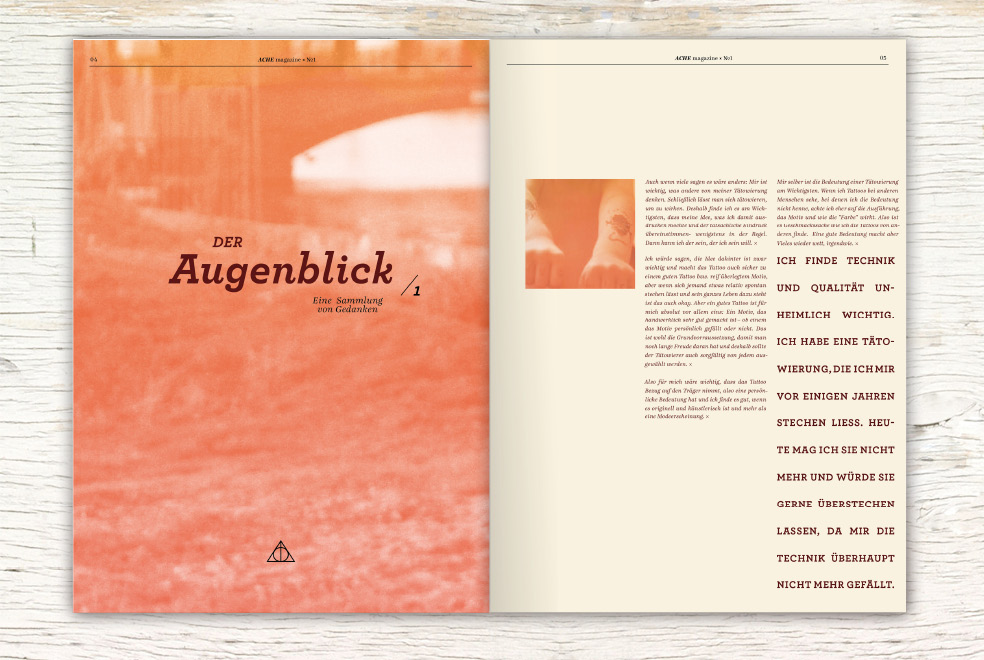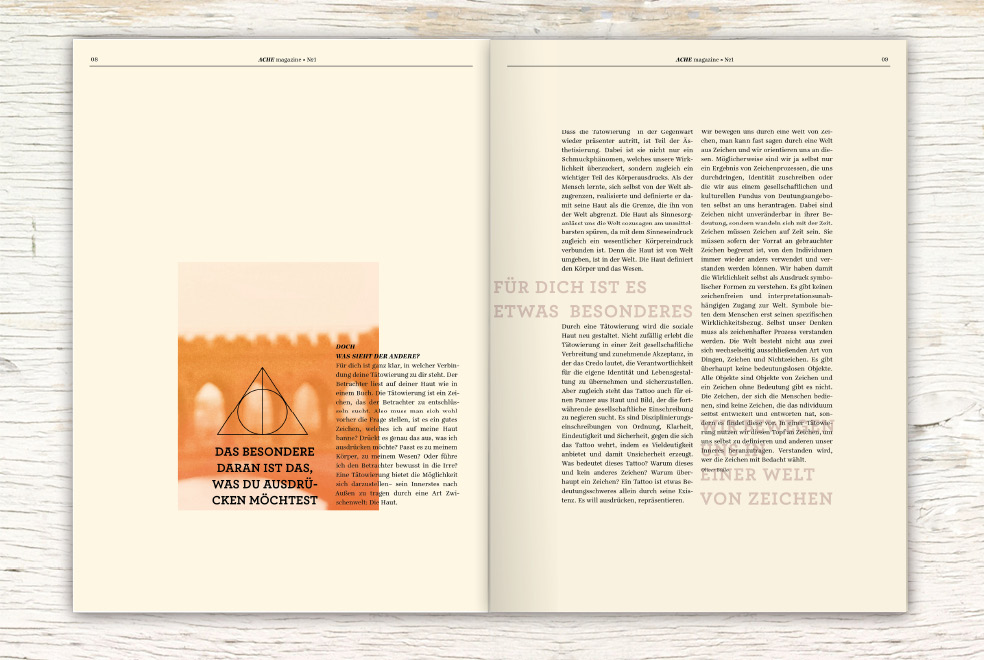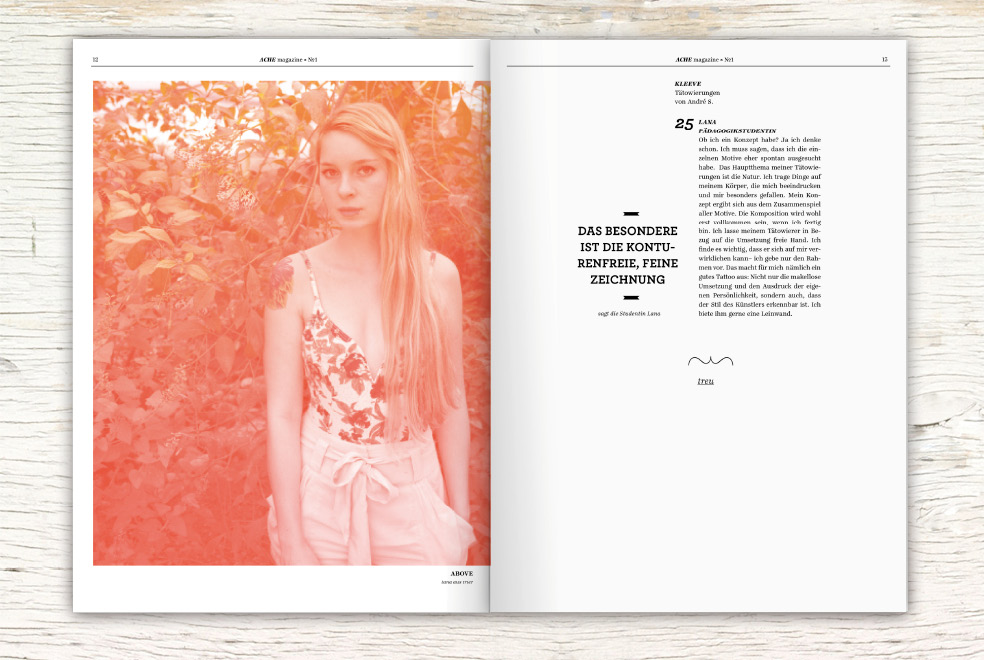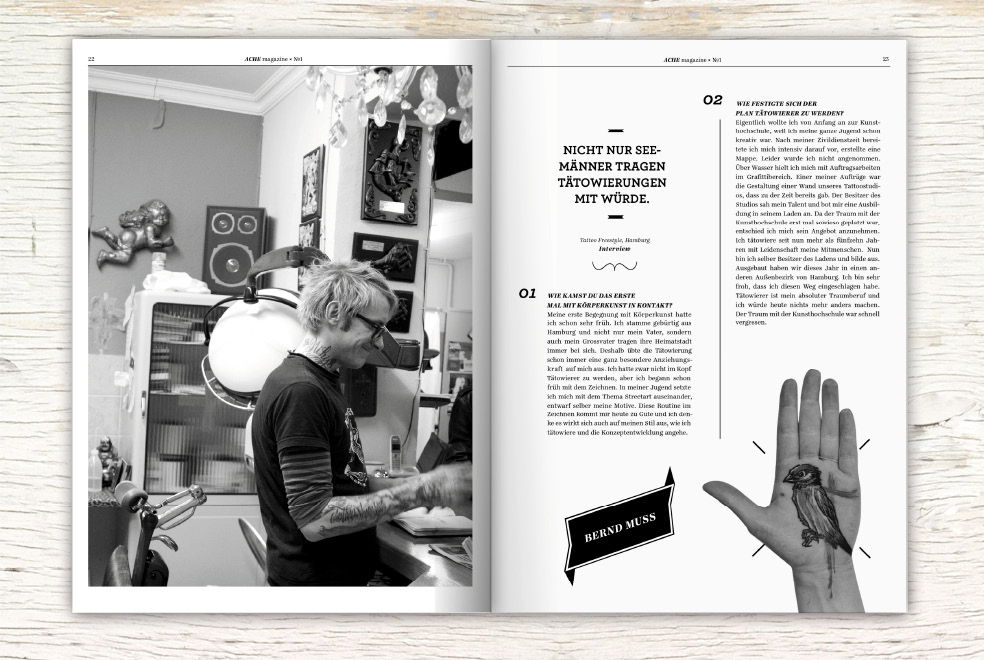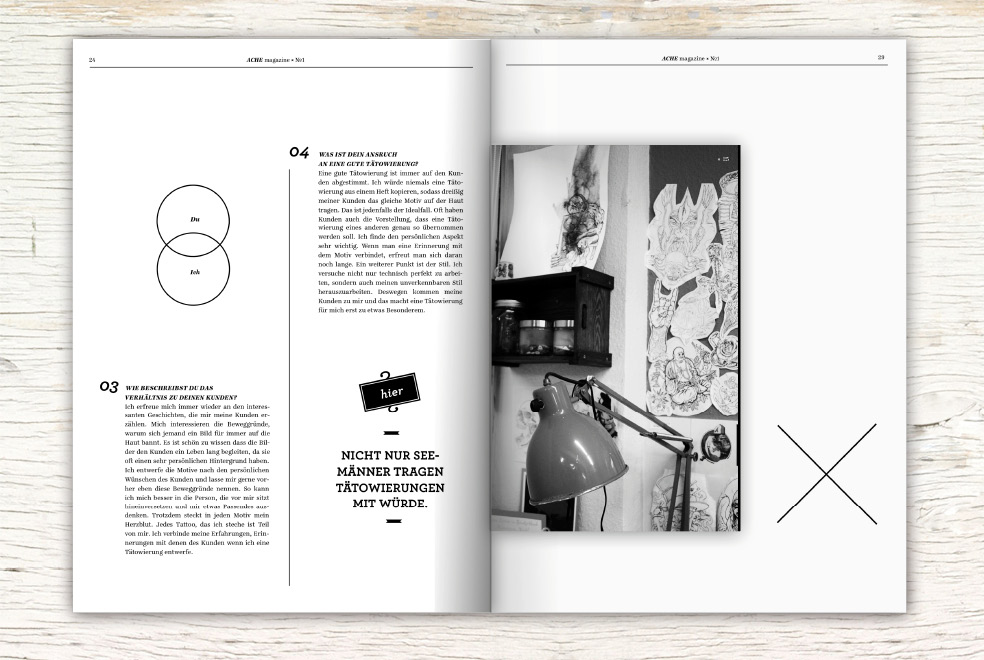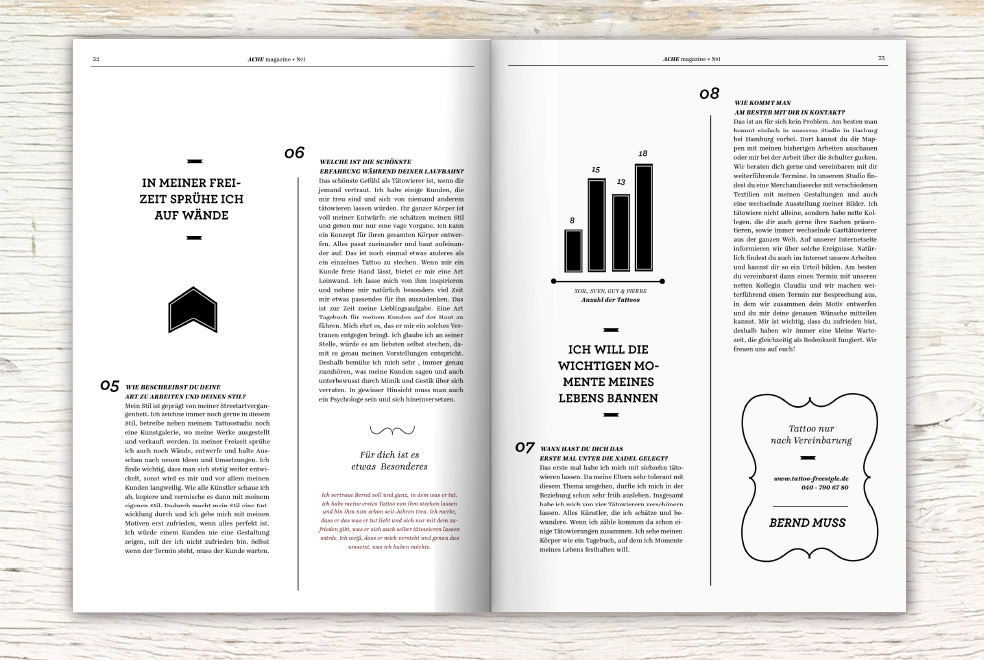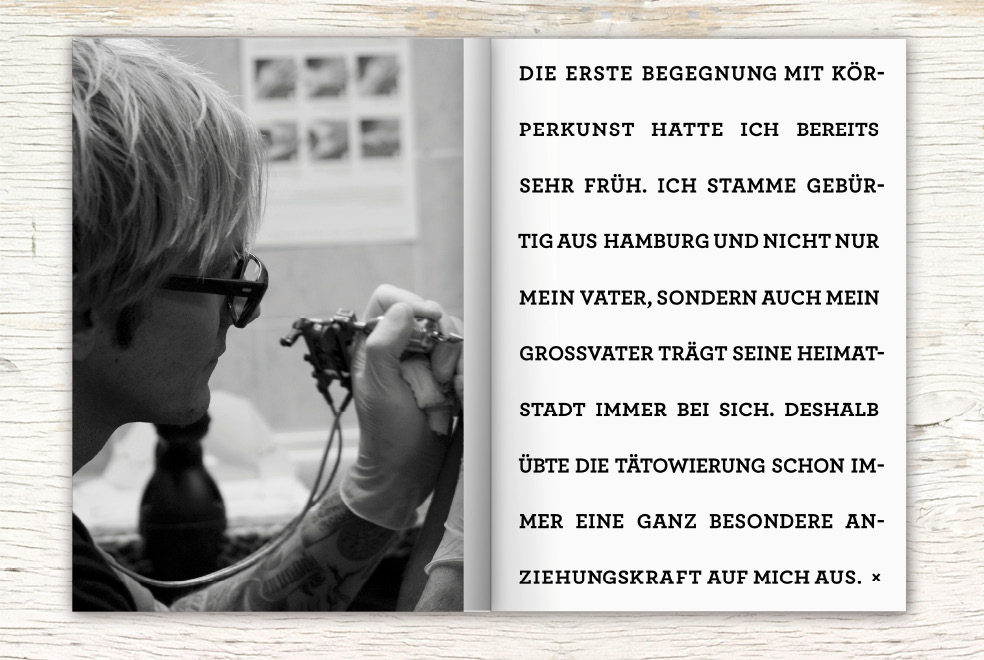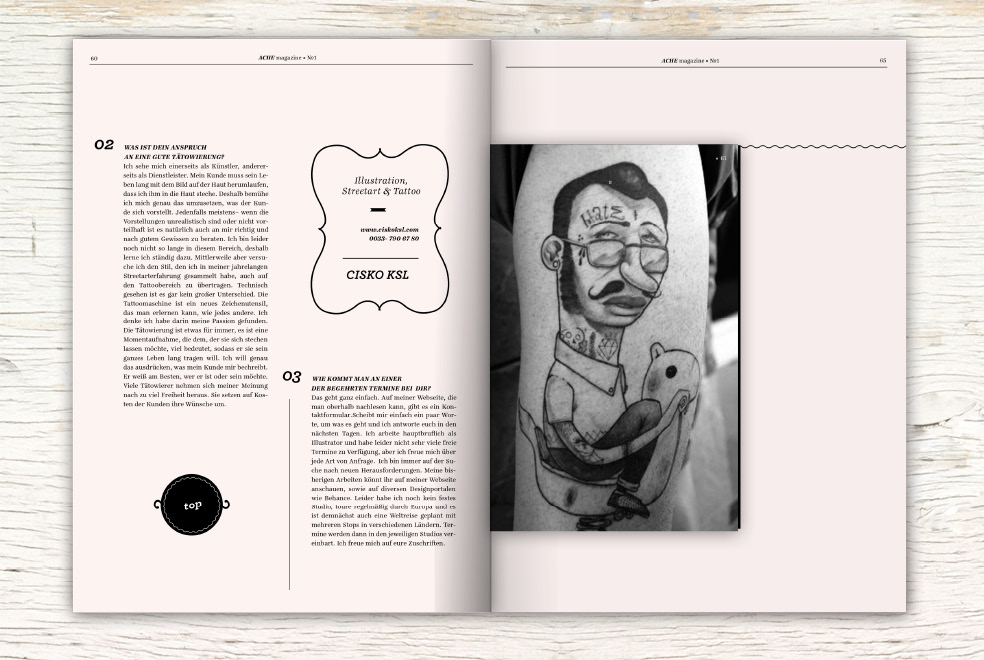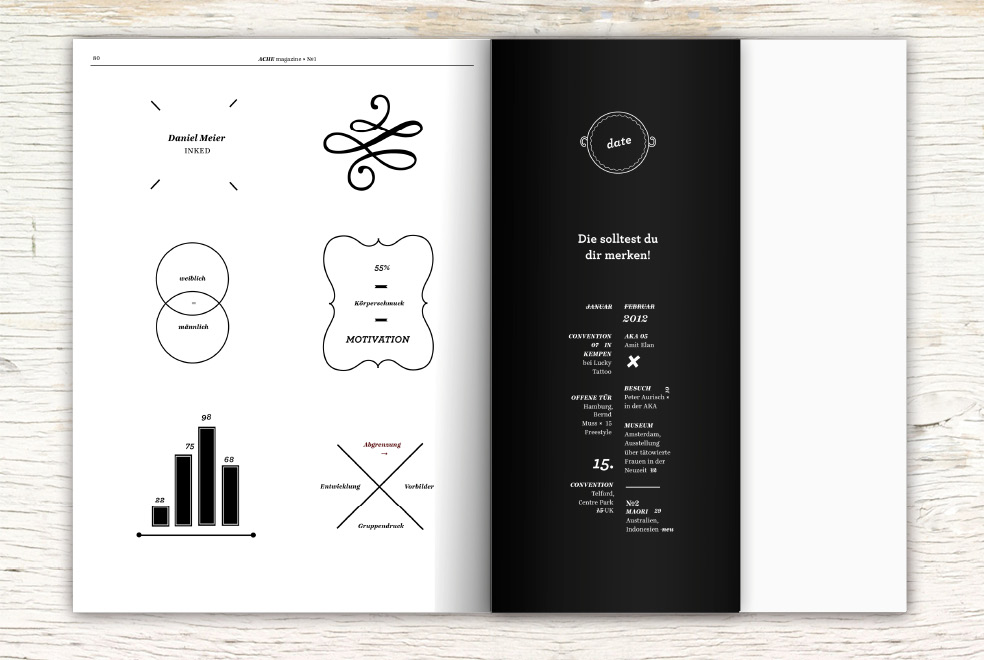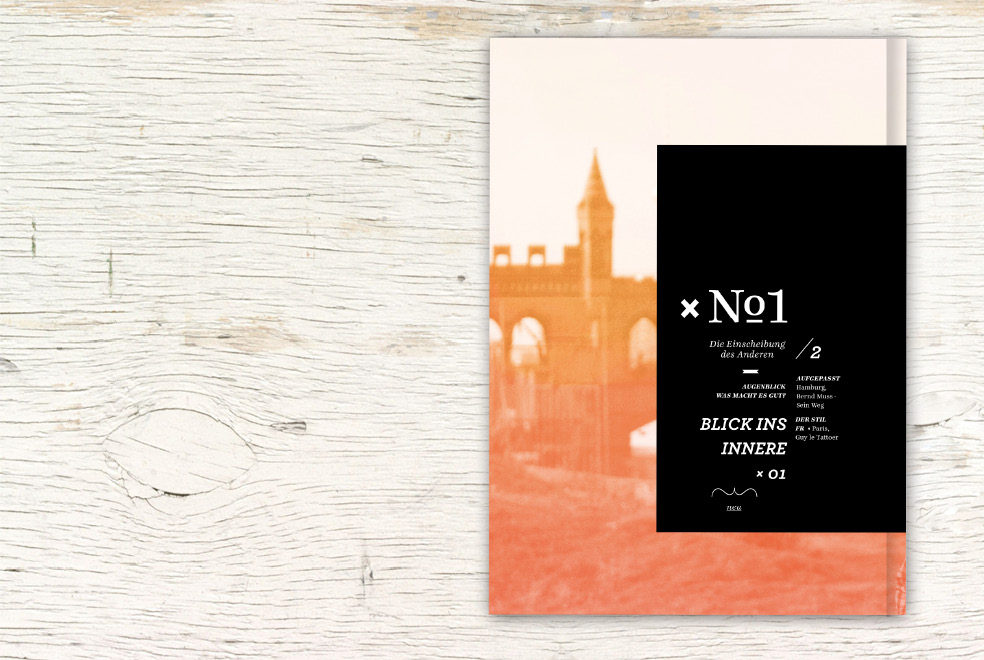 Verwandter Artikel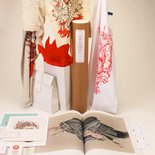 Bilder auf der HautDiplomarbeit von Lena Hösl / Fh Trier 2012 Für meiner Diplomarbeit habe ich das Thema Tätowierung ...
Submitted by have heart on 14.06.2012
in Illustration
Nächstes Portfolio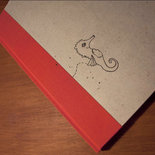 Lisa Klose | Illustration+Text | Kommunikationdesign Homepage ...
Submitted by alittlebird on 23.05.2012
Vorheriges Portfolio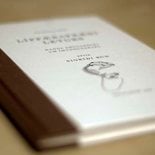 Anatomy of Letters is a book for imagination enthusiasts. The book describes five ancient letters that were used in ...
Submitted by SiggaRune on 22.05.2012
in Typography