Du hinterlässt deine Zeichen in der Welt – egal, was du anstellst. Aus diesen Zeichen setzt sich dein Ausdruck zusammen. Aussehen, Handeln oder Worte geben deinem Gegenüber Hinweise auf deine Identität. Der visuelle Eindruck gewinnt dabei immer mehr an Bedeutung, Begegnungen werden immer flüchtiger, doch du möchtest wahrgenommen werden. Eindruck hinterlassen.
Genauso wie du deine Worte mit Bedacht wählst, um dich auszudrücken, wählst du deine visuelle Erscheinung in ihren Einzelheiten, indem du Gegebenes veränderst oder mit neuen Zeichen auflädst. Du bringst deine Haare in Form, ziehst dich an, betrachtest dich im Spiegel und entscheidest, ob du dich so der Welt stellen möchtest. So spontan diese Entscheidungen sein mögen, die Entscheidung zu einer Tätowierung ist es nicht. Irreversibel eingeschrieben in deiner Haut, soll sie dich für den Rest deines Lebens ausdrücken.
Die grundlegende Arbeit meiner Master Thesis war die Untersuchung der Vorgehensweise eines Kommunikationsdesigners bei Erstellung einer Unternehmensidentität. Weiterführend wurde diese mit der Bildung einer persönlichen Identität verglichen und auf Gemeinsamkeiten untersucht. An diesen Schnittpunkten setzt das Buch "Lebenszeichen" an: Bewährte Methoden des Kommunikationsdesigners werden durch Text, Illustration und Übungen übersetzt und helfen so bei der Konzeption des eigenen Ausdrucks.
Master Thesis | FH Trier
Text & Konzeption: Lisa Klose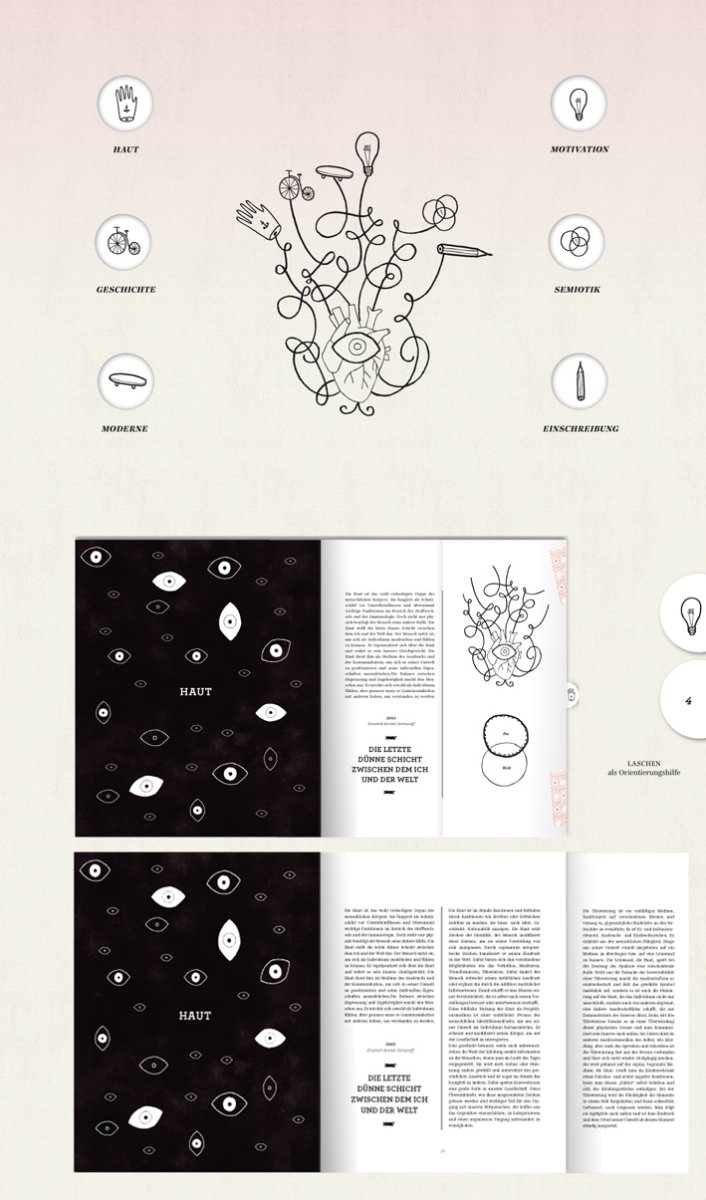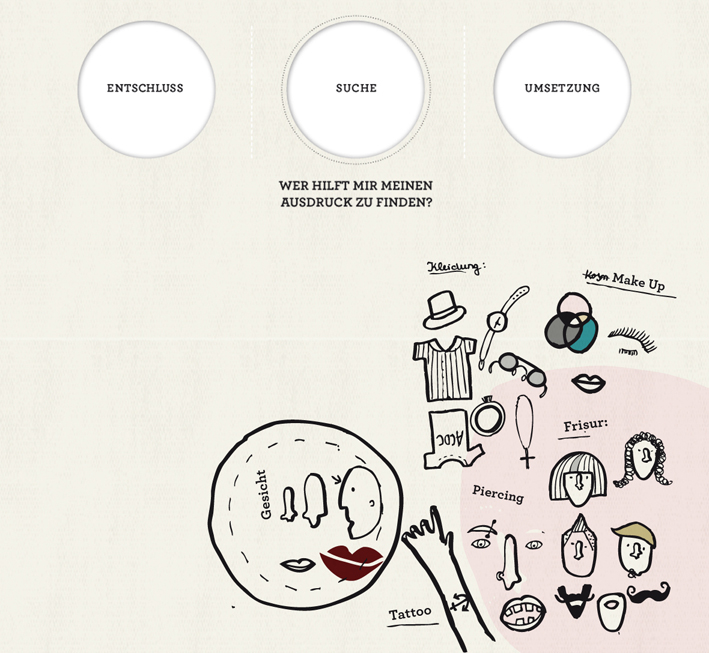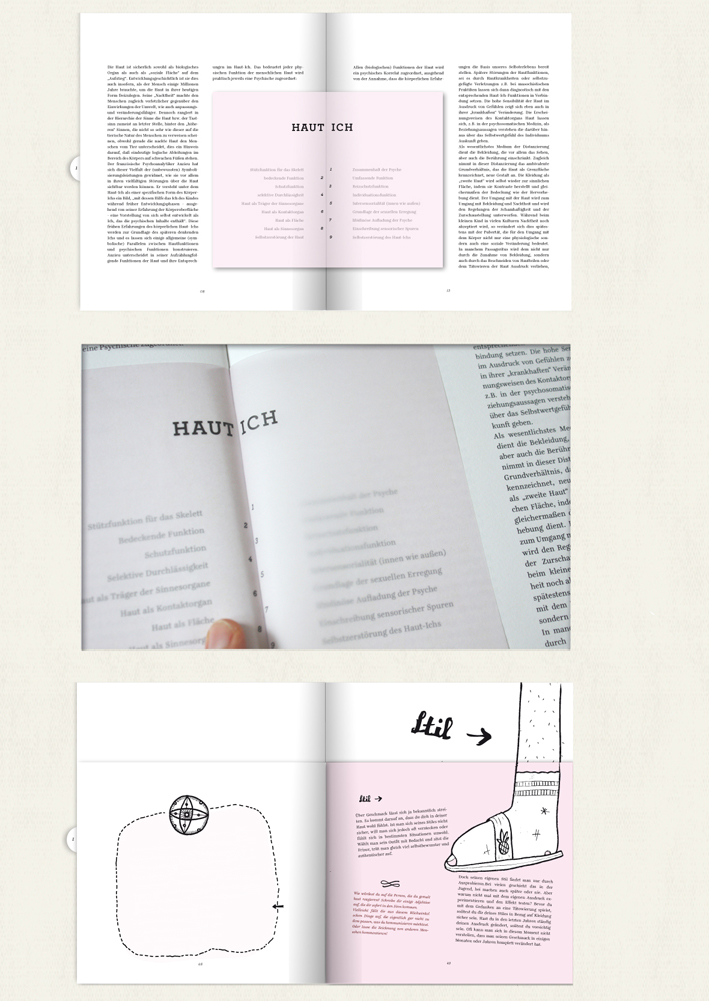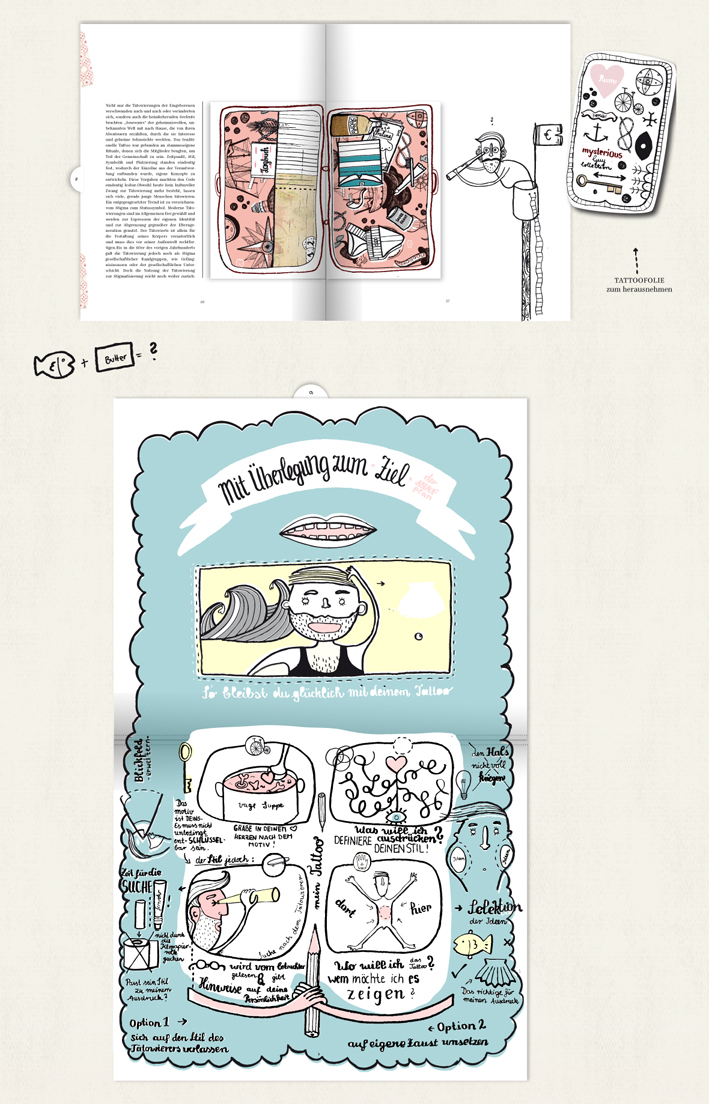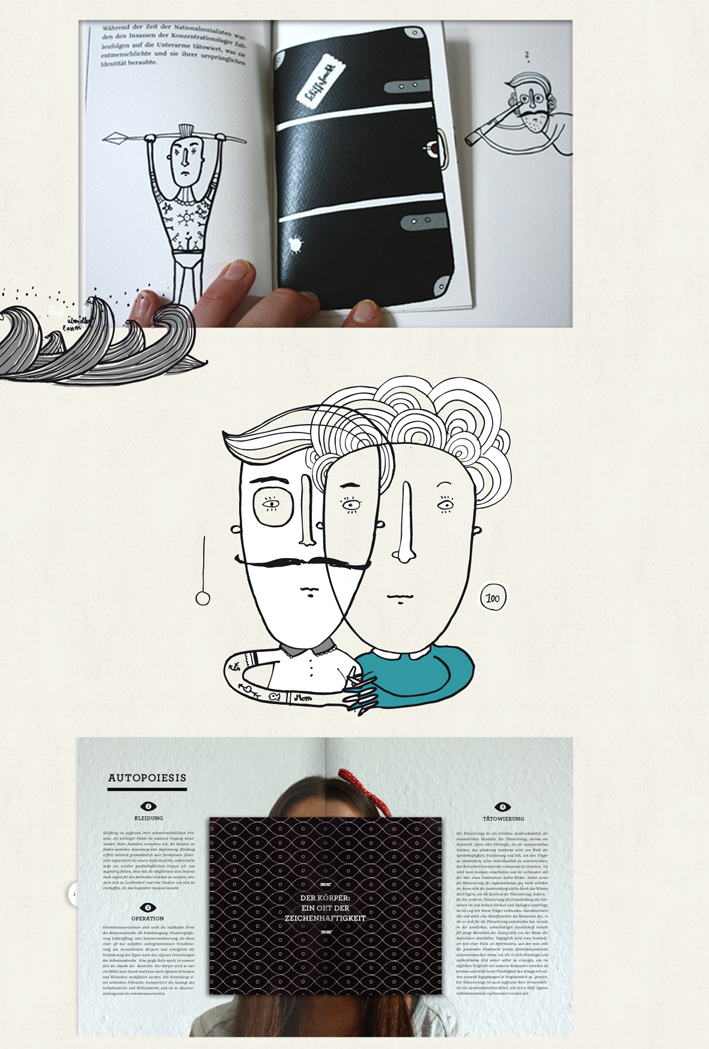 Verwandter Artikel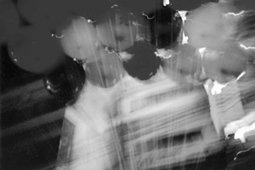 Don´t think just shoot
Für alle Freunde der Lomographie. »Schau über Grenzen, zeig Deine Visionen und pack sie in 6 Bilder für das ...
Submitted by Angi on 23.08.2005
Nächstes Portfolio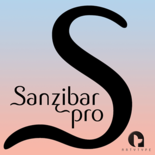 Sanzibar Pro is the latest display face from ArtyType, a feature-rich font with standard & swashed glyphs, ...
Submitted by ArtyType on 01.12.2014
in Typography
Vorheriges Portfolio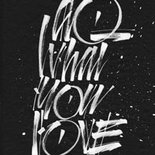 Custom calligraphy for a commission.
Submitted by joanquiros on 28.11.2014
in Design