Unter dem Motto "OPEN CAMPUS - Welten öffnen - Wissen teilen" gingen am 21. Juni 2013 ab 15 Uhr Labore, Denk- und Lernwerkstätten der Uni raus auf die grüne Wiese und gaben den Besuchern im Campus-Park spannende Einblicke in das vielfältige Uni-Leben. (Infotext: Uni Bremen)
—
Entstanden sind dazu A3 Plakate und Vordrucke zur individuellen Nutzung, Postkarten, Citylights sowie ein Programm-Einleger für die Bremer Zeitung 'Weserkurier'.
—
Weitere Bilder findet ihr auf Facebook: http://www.facebook.com/zwoacht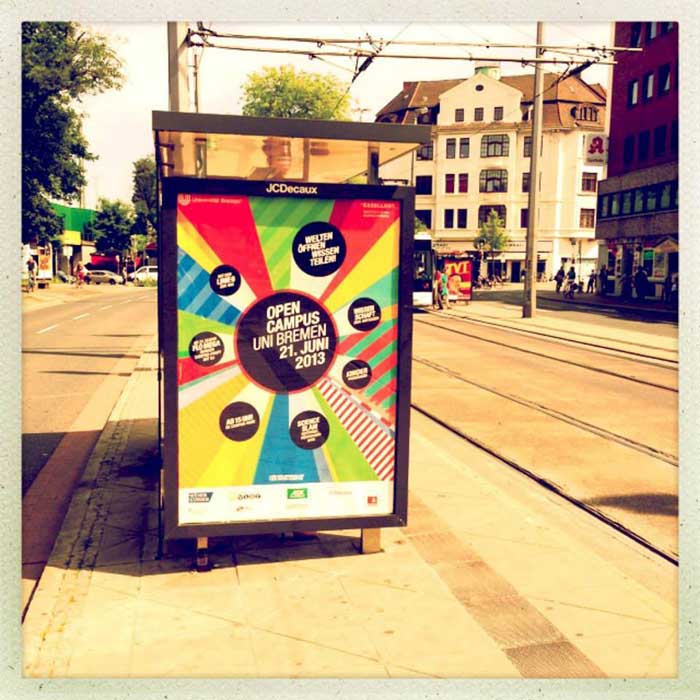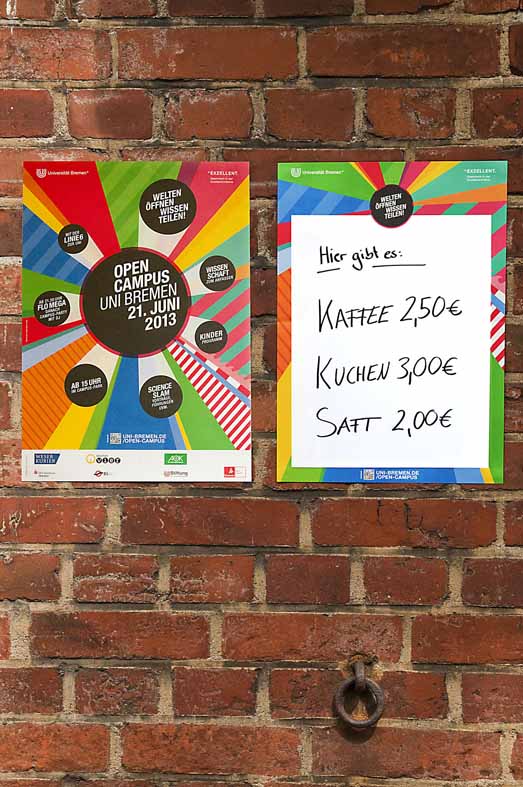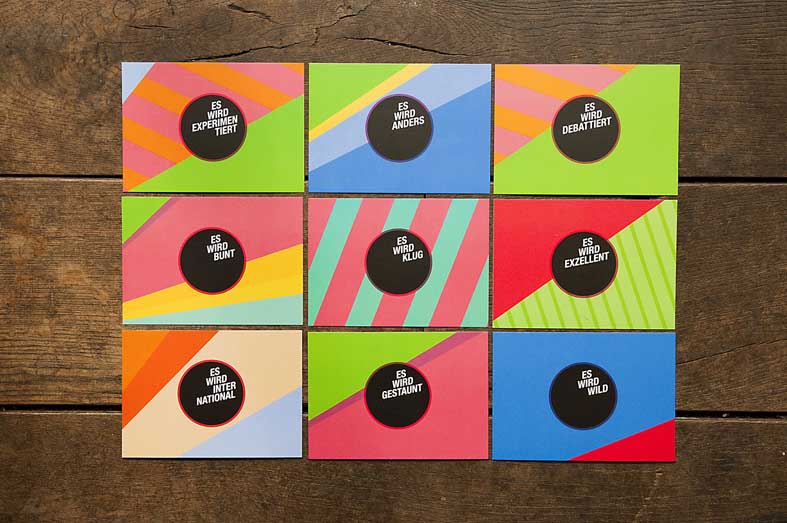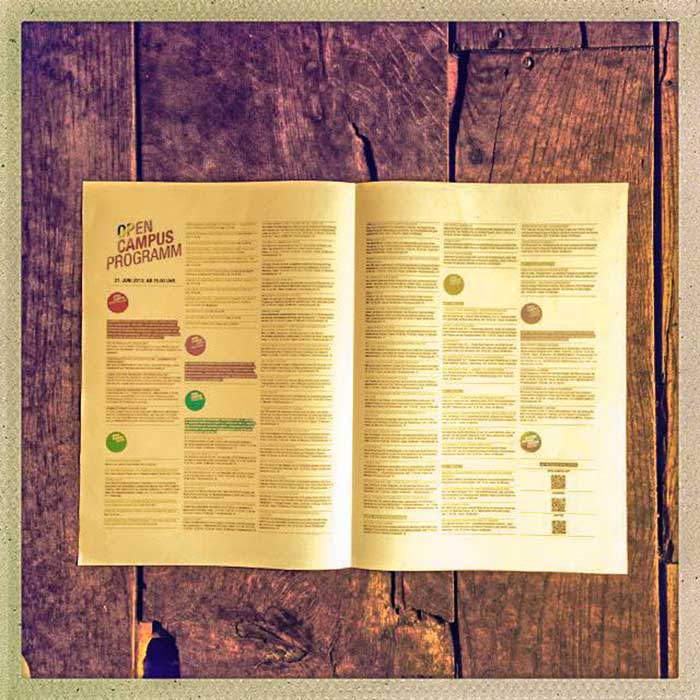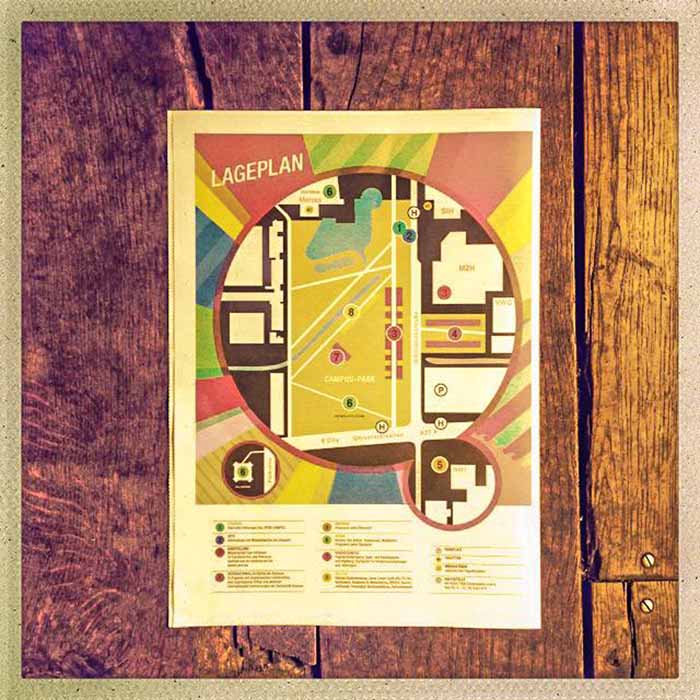 Verwandter Artikel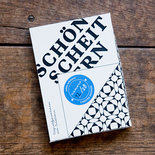 »SCHÖN SCHEITERN« sammelte ein Jahr lang Geschichten vom Scheitern – erlebt und erzählt von zwölf Persönlichkeiten. ...
Submitted by hallo@zwoacht.com on 16.01.2013
in Design
Nächstes Portfolio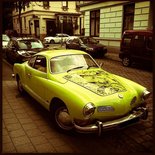 Der veranschaulichte Irrsinn auf der glänzenden Motorhaube wird fortan die Straßen Europa's unsicher machen. READY ...
Submitted by hallo@zwoacht.com on 04.07.2013
Vorheriges Portfolio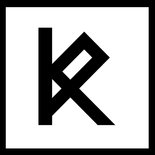 This is my first design for Klandestin. They are ArtificialDuck Studio ,but they want to change the logo and asked ...
Submitted by namtes on 04.07.2013
in Typography