Ankündigungsplakat zur Ausstellung »Zum Sehen geboren« im KMMN Kassel. Gezeigt wurden die filmischen Installationen »Denkende Hände« und »-6 hours«. Die Veranstaltung fand im Rahmen der documenta 14 statt. Weitere Projekte unter www.its-mee.com
Verwandter Artikel
Call for Submission
Craig Atkinson ruft für eine Ausstellung namens «Letters» zu Einsendungen auf. In seinem Wortlaut: «Artists that use ...
Submitted by Thierry on 20.11.2006
Nächstes Portfolio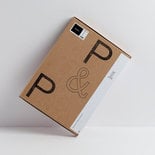 Paper & Pixel Let us introduce ourselves. This Studiobox shows the strengths and output of ...
Submitted by studiouna on 23.08.2017
Vorheriges Portfolio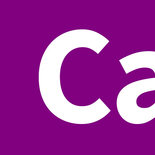 Calidario nennt sich die digitale Dienstleistung, mit der sich Designer eine Menge Arbeit sparen können. Mit dem ...
Submitted by Tobias Köngeter on 21.08.2017
in Interactive