Verwandter Artikel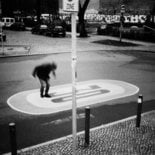 Federico Gargaglione was born in Enna, Sicily. He develops an interest in photography while attending the ...
Submitted by Federico Gargaglione on 17.02.2012
in Photography
Nächstes Portfolio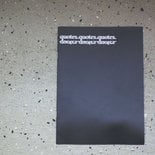 A personal typographic experimental project on a collection of quotes about graphic design and ...
Submitted by Astrid Theis on 26.02.2015
in Typography
Vorheriges Portfolio
Slope Super Family Slope Sans und Slope Slab, 2014 via URW++ erschienen, sind Bestandteile einer Schriftfamilie die ...
Submitted by hans schumacher on 26.02.2015
in Typography