Slanted Magazine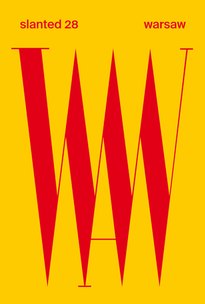 Slanted Publishers
In June 2016, the Slanted editors Lars Harmsen and Julia Kahl embarked on a two-week-trip to Warsaw, taking a close look on the contemporary design scene of Warsaw. They wanted to figure out what Polish design looks like today, asking how the young generation finds its place in society – in a capital which is constantly striding forward – a great opportunity and/or struggle, redefining own...
Buy:

€ 18,00
Recommendations
seltmann + söhne
Für alle, die Lust auf mehr haben: jeden Tag ein Akt- und Nudefoto zum Abreißen für 2017.
Nach 2 Jahren Vorbereitung ist es nun soweit: Der beliebte Foto-Abreißkalender PHOTODARIUM erscheint parallel zum Klassiker...
Buy:

€ 35,00
Publications