Slanted Magazine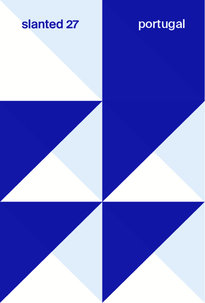 Slanted Publishers
Women with baskets full of fish belong to old postcard clichés back then. The cosmopolitan Lisbon is one of the last Western European capitals awakening from its deep slumber. In this 3 million metropole an upraising age group resists stereotypes of battered monuments and picturesque paved alleys and looks nervously at the future with a steady attempt to catch up lost time.
...
Buy:

€ 18,00
Recommendations
École Supérieure d'Art Lorraine
Pangramme : learning type design versucht ein Panorama von aktueller studentischer Schriftgestaltung zu erstellen. Hierzu fand vom 28. April – 20. Mai 2016 eine ...
Buy:

€ 24,00
Publications