Slanted Magazine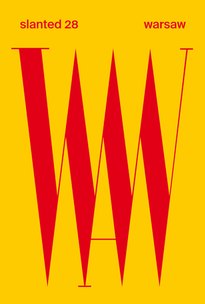 Slanted Publishers
Once known as Paris of the North, the capital of Poland ceased to exist only to rise like a phoenix from the ashes. This summer, Slanted dips into the refreshing deep pool of contemporary design made in Warsaw.
Design in Poland was carved by the Polish school of poster art that was shaped by legendary graphic designers, painters, architects and artists such as Henryk Tomaszewski,...
Buy:

€ 15,00
Recommendations
Hermann Schmidt Mainz
Das Typodarium 2017 ist da! Der Schriftenkalender mit Mehrwert entführt auch in diesem Jahr in fabelhafte Typo-Welten. Blatt für Blatt, "Type after Type" – 263 Designer aus 30 Ländern machen das Typodarium zu einer abwechslungsreichen und inspirierenden Reise.
Von Brotschriften bis...
Buy:

€ 19,80
Publications