Slanted Magazine
Slanted Publishers
Please note: This is a pre-oder at a reduced price, the magazine will be shipped at its release in May 2017.
Finland – though a small country judging by its population of 5.5 million inhabitants and population density of 18 inhabitants per km2 (the lowest in the EU) – boasts many superlatives: there are more saunas than cars; it has the most heavy metal bands per capita; any Finnish...
Buy:

€ 15,00
Recommendations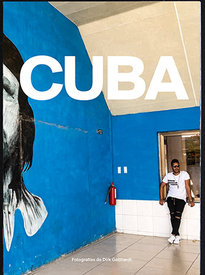 Slanted Publishers
»Wir Kubaner verlassen Kuba nie ganz, wenn wir emigrieren. Wir tragen unsere Insel für alle Zeiten mit herum wo immer wir hingehen. Kuba verkörpert unsere Kultur, unsere Art zu sein, unsere Art die Dinge zu sehen, Kuba ist vielmehr als ein Land. Die karibische Insel ist unsere Lebensphilosophie...
Buy:

€ 24,90
Publications