Zum ersten Mal in Farbe und in hochwertiger Verpackung mit Laser-Stanzung dürfen wir euch die 100FOR10 Special Edition präsentieren! Auf GMUND-Papier gedruckt und in Seidenpapier eingepackt gibt es sechs exklusive Risoprints der 100FOR10-Reihe. Die sechs Illustratoren Peter Judson, Anna Beil, Genevieve Gauckler, Katharina Gschwendtner, Max Löffler und Stephanie Wunderlich haben mal wieder das Beste rausgeholt um euch mit ihren Zeichnungen anlässlich der Special Edition vom Hocker zu hauen! Und da wir auch euch diesen Augenschmaus nicht vorenthalten wollen, starten wir neben unserer Slanted Adventsverlosung noch eine zweite, bei der ihr die Möglichkeit habt, eins von drei 100FOR10 Special Editions zu gewinnen!
Um an der Verlosung teilzunehmen, schreibt eine Email mit dem Betreff »100FOR10 Special Edition« an verlosung@slanted.de. Die Verlosung endet am Montag, den 18.12.2017 um 11 Uhr. Wer an der Verlosung teilnimmt, erklärt sich damit einverstanden, News von Slanted zu erhalten. Der Rechtsweg ist ausgeschlossen. Viel Glück!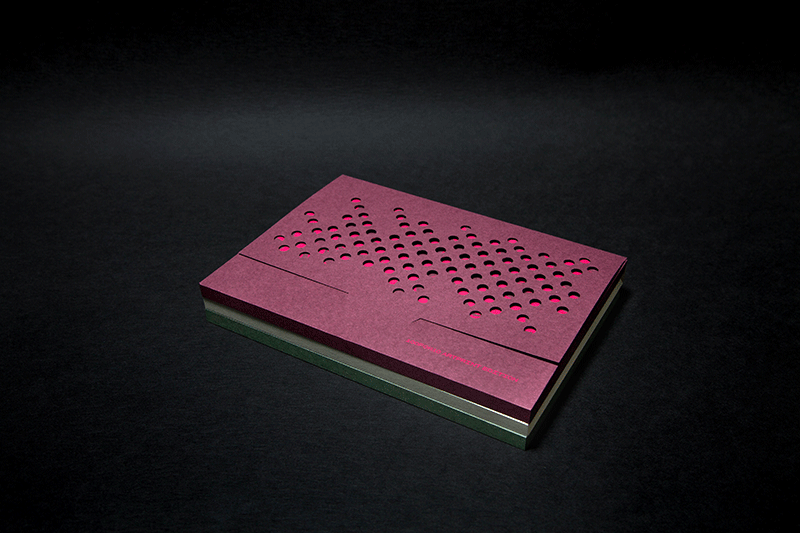 For the First time ever, 100FOR10 goes colorful: This 100FOR10 special edition contains six exclusive risoprints from 100FOR10 Artists Peter Judson, Anna Beil, Genevieve Gauckler, Katharina Gschwendtner, Max Löffler and Stephanie Wunderlich.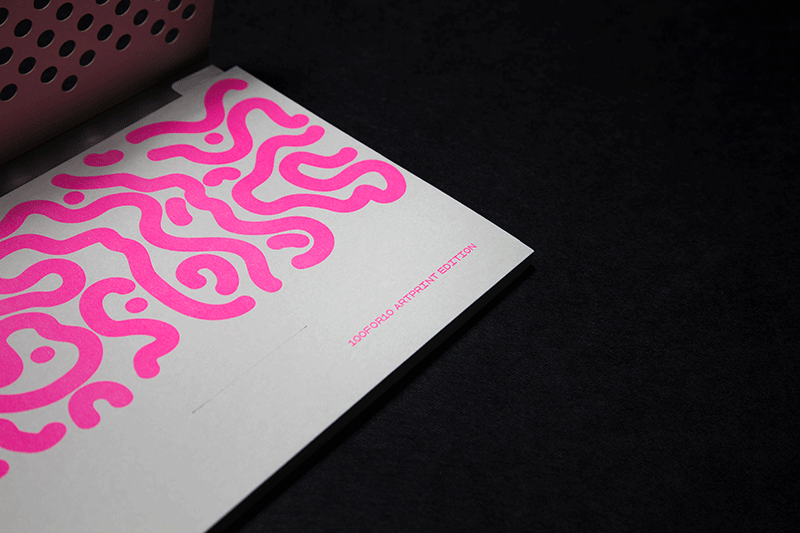 Packed in pink tissue paper and printed on premium GMUND Paper, this special edition is something you don't want to miss. To give that little bit of extra, every special edition comes with one book of our 100FOR10-series.
100for10 Special Edition
Publisher: Melville Brand Design
Volume: Six prints
Format: 14 × 20 cm
Risography printing: Herr und Frau Rio Risografiedruck
Finishing Cover: Silvia Lerch
Price: 29,95 Euro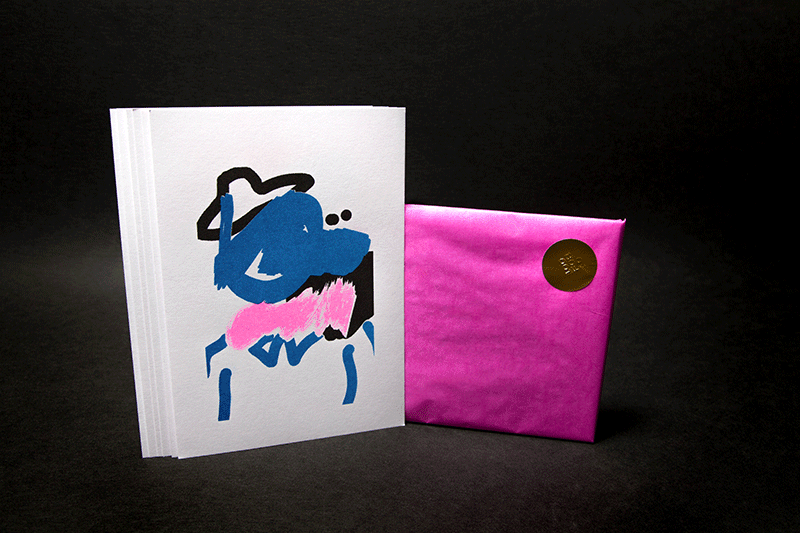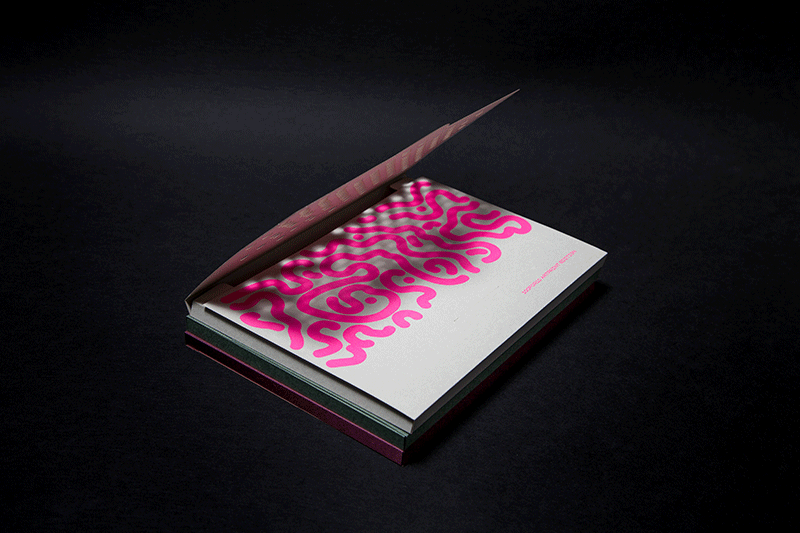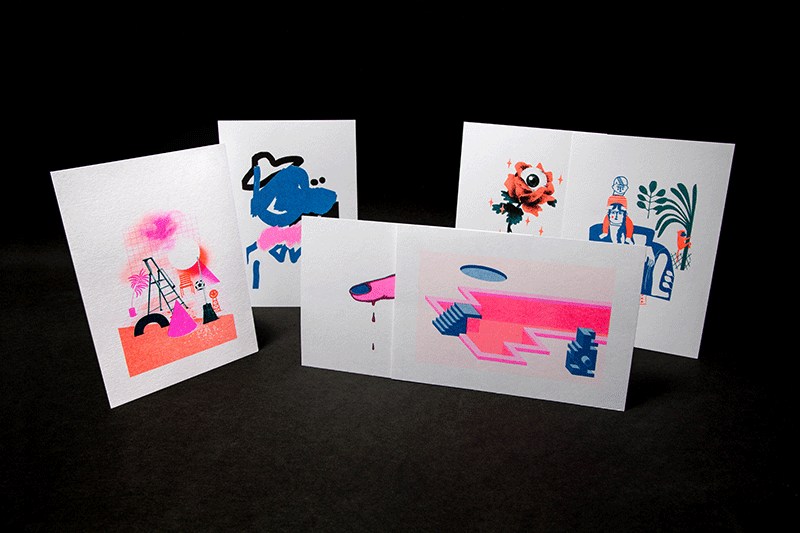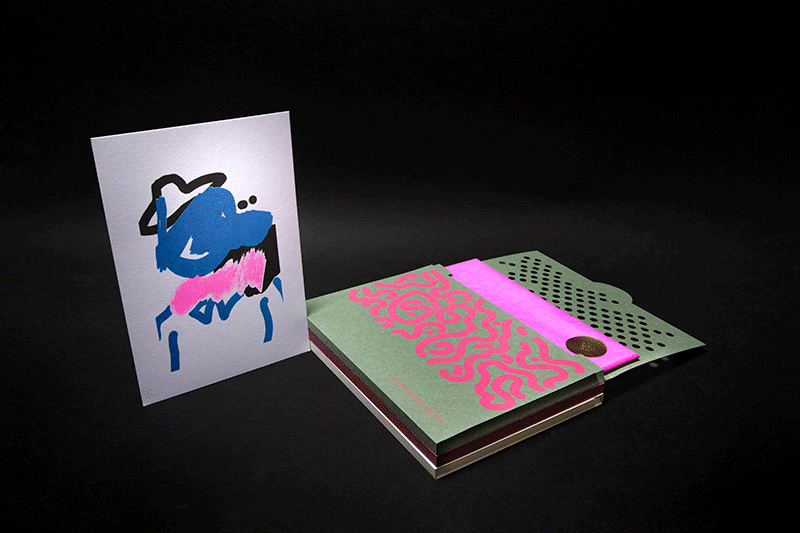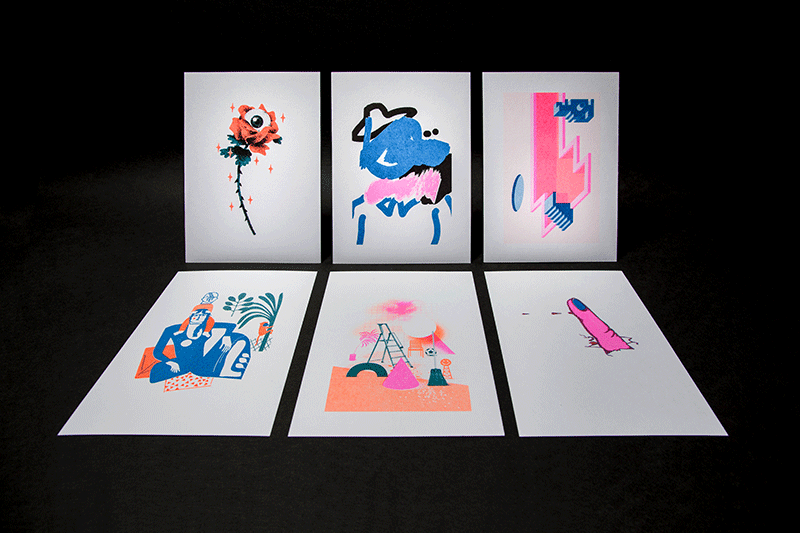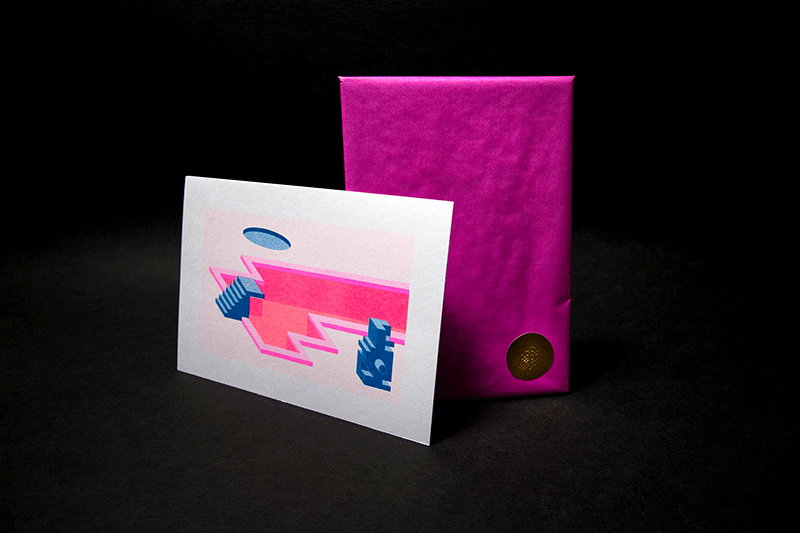 Verwandter Artikel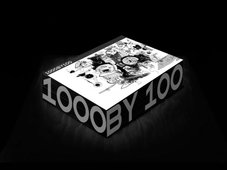 Kickstarter Special Edition
Nun sind es schon 100 Künstler, denen ein Buch in der Serie 100for10 gewidmet wurde. Jede der Publikationen besteht ...
Submitted by Clara Weinreich on 30.05.2018
Nächster Artikel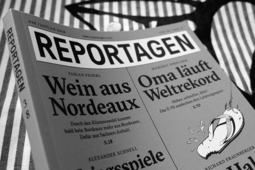 Reportagen #38 ist da. Der Inhalt in Kürze: – Wein aus Nordaus. Durch den Klimawandel kommt bald kein Bordeaux mehr ...
Submitted by Nicole Lichtner on 14.12.2017
Vorheriger Artikel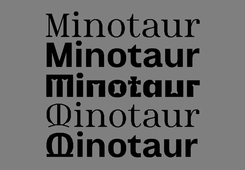 Production Type
Wenn man wissen möchte wie eine Schrift in der Anwendung funktioniert, ist es wichtig sie auch gedruckt auf Papier, ...
Submitted by Clara Weinreich on 13.12.2017
in Books, Type Foundries, Typefaces