Dada Grotesk was designed for the book and the signage of the exhibition "Dada", Centre Pompidou, Paris, 2005. Based on a typeface found in issues #3 and #4/5 of "Dada Paris", 1918, this text-and-display typeface, with quiet but tough shapes, remains in the same time american "gothics" and german "grotesks". This four-weights-family will soon be completed with its italics. By deValence, Paris.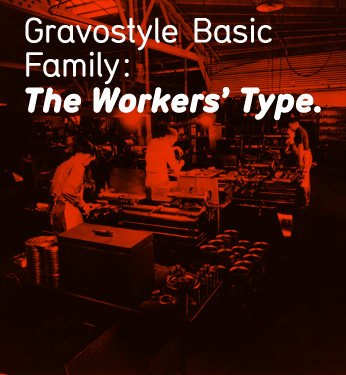 Gravostyle Basic is based on a transfer-sheet font (that was itself referring to swiss engraving fonts). The base font had only one weight. Originally drawn in 1999 as a rough multiple-master (named "Rubdown"), the font was tamed down and a slanted version drawn for the Optimo release. The idea was to keep an industrial touch without overstating it. By Niels Wehrspann, Lausanne.
www.optimo.ch
Verwandter Artikel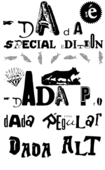 "Special Edition" von P22
Passend zur Eröffnung der "First Major International Dada Museum Exhibition in The United States" bringt P22 eine ...
Submitted by Thomas on 09.03.2006
in Typefaces
Nächster Artikel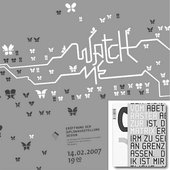 mit Diplomarbeit von Miriam Schwack
"Ist ein Schmetterling erst mal erfunden, hört er nicht mehr auf, schön zu sein." Unter dem Motto "Watch me" heben ...
Submitted by Boris on 06.02.2007
Vorheriger Artikel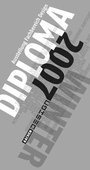 Ausstellung FH-Aachen
EIN EVENT ZWEI TAGE DREI EBENEN 38 DESIGNER UNZÄHLIGE IDEEN Wir laden Sie ein: Zur DIPLOMA Winter 2007 – Der ...
Submitted by Boris on 05.02.2007