Der Type Directors Club New York ruft wieder alle Designer auf, ihre Projekte vom 08. Dezember 2017 bis zum 10. Januar 2018 einzureichen. Der Wettbewerb findet nun zum 64. mal statt und besteht aus zahlreichen Kategorien in den Bereichen Kommunikations- und Typedesign.
Type Directors Club is accepting entries for its 64th Annual Communications Design and 2018 Typeface Design Competitions through December 8 with a late deadline of January 10, 2018. An international jury of type designers, graphic designers, art directors, and illustrators will select the winning entries, which will be shown in a traveling exhibition that will tour to over 40 cities throughout the world and published in the Type Directors Club Annual.
The identity and the publication for this year's competition is designed by Triboro, the celebrated Brooklyn design studio of David Heasty and Stefanie Weigler.
All details are available on the TDC website. Student entries are encouraged.
Verwandter Artikel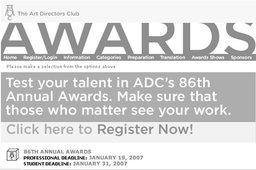 The ADC 86th Annual Awards competition is now open. Submit entries in advertising, graphic design, photography, ...
Submitted by Boris on 05.12.2006
in Design
Nächster Artikel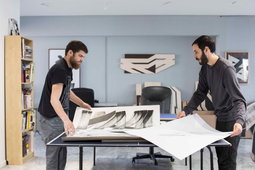 Die beiden Künstler Chris Tzaferos und Greg Papagrigoriou bilden das Athener Studio Blaqk. Ihre Arbeiten bestehen ...
Submitted by Clara Weinreich on 24.11.2017
Vorheriger Artikel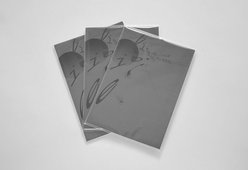 Die Punze ist das Magazin der Fakultät für Gestaltung der Hochschule Pforzheim. Drei Studentinnen haben sich dem ...
Submitted by Isabella on 23.11.2017